When we think of dads, we think of a lot of things. The rotan marks when we naughty, the lectures we got for playing Counterstrike non-stop, the first sip of shandy that they never told our mommies about, and especially – ESPECIALLY – the terrible, face-palming, face-cringing, never-ending string of Dad Jokes.
They're cheesy, they're lame, they're mostly made of puns.. No wonder why a recent survey showed that Malaysian dads often receive NOTHING for Father's Day, as compared to moms on Mother's Day!
But here's the thing. Despite all the groaning, we all secretly love terrible dad jokes. (And perhaps our dads know that too, that's why they never stop talking about them.)
So for this Father's Day, we asked some of our CILISOS friends to share the worst/best Dad Jokes as told by their Malaysian dads: 
1. The dad who was an eensect eempersonator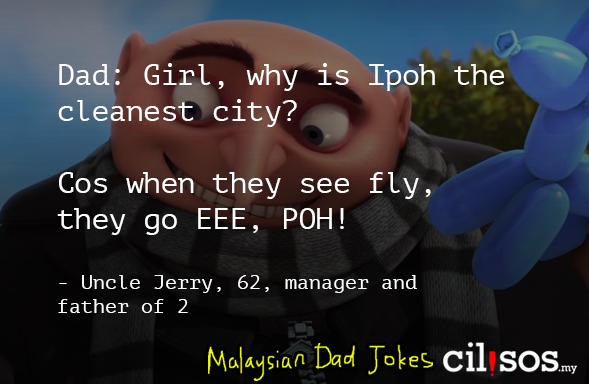 2. The dad who thought his kids were fuelish enough to believe him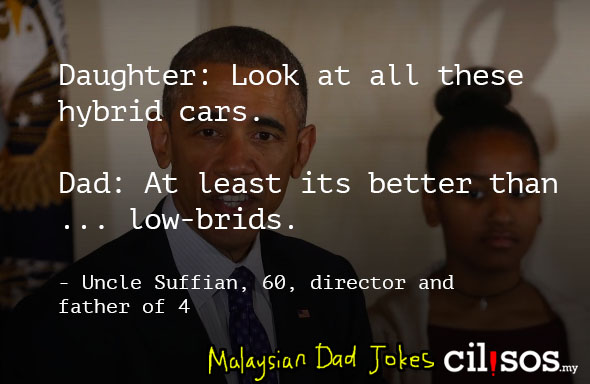 3. The dad who came in like a ketterbell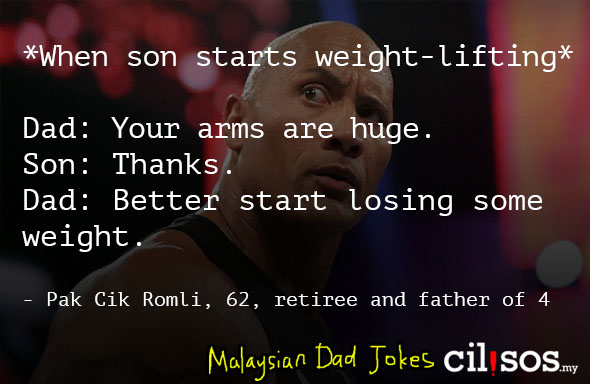 4. The dad who cod do better

5. The dad who passed SPM Biologi with flying colours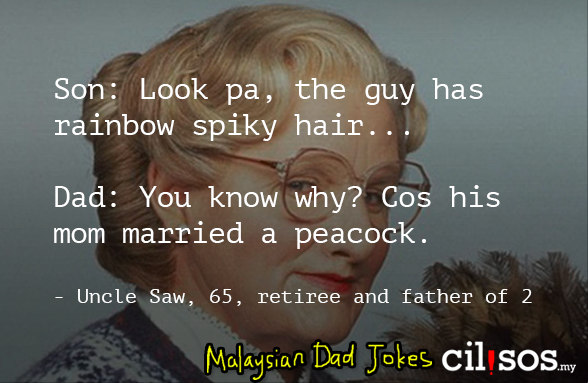 6. The dad who could've bin a bit too syok sendiri

7. The dad who… (We're sorry, we're running out of puns in our titles.)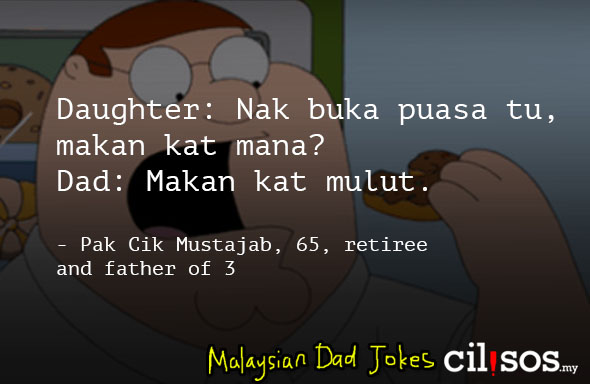 8. (We're really running out of puns.)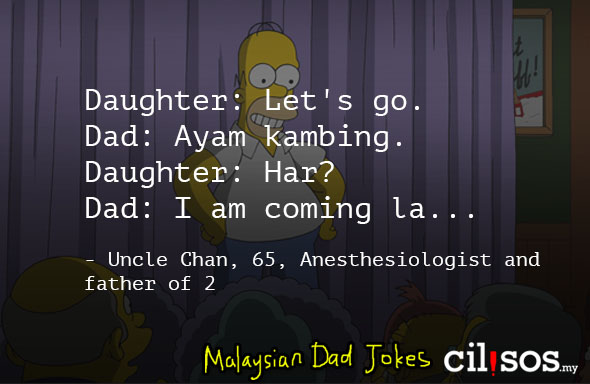 9. (Dad, we need you.)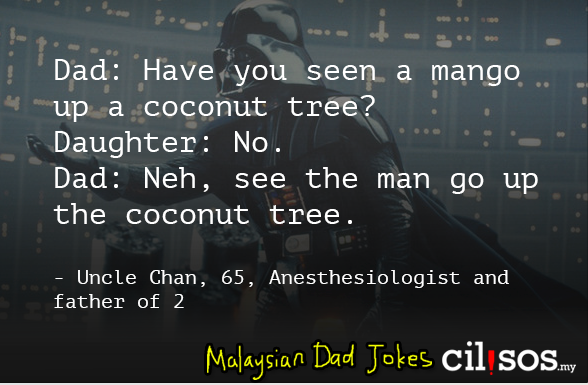 Wah GG. Malaysian dads are so…
Lame? Embarrassing?? LOL!
While we can definitely hear you groan, we can't deny one thing: our dads tell these jokes cos they only wanna make us laugh.
Some of us no longer have our daddies with us today, but it's always nice to remember those moments when we had to pretend to laugh as markah kasihan for our dearest papas. So if you've got the luxury of spending this Father's Day with the man of the hour, give him a hug and hint that you love him (cos Asian people don't say "I love you" to parents one)… and maybe tell him one of these jokes and see if he face-palms himself 😛
Wanna share a dad joke? Tell us in the comments 🙂
Happy Father's Day!