Culture
Media
Politics
Quiz
[QUIZ] Some M'sians have been 'reheating' old election news. Can you spot them all?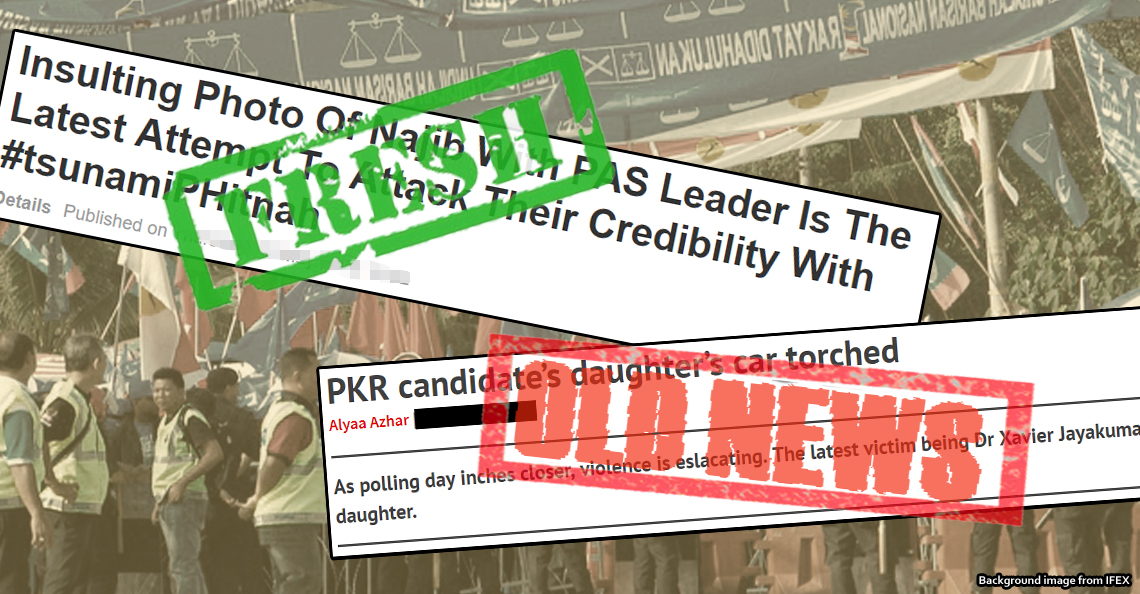 With the 14th General Election literally days away, political campaigns are getting more and more brutal. Some people have allegedly performed smear campaigns, which are campaigns designed to damage the reputation of a party or a candidate of that particular party.
A common way to do this is by dredging up old news and passing it as a recent piece of news, and you might have seen a few of these 'reheated' news floating around already. So in the spirit of these smear campaigns, let's see if you can tell the difference between news headlines for the upcoming elections and news from past elections… in the form of a quiz!
The links to the headlines can be found below the quiz, but no cheating now. How mad are your identifying skillz?
.
.
.
.
.
Links:
Q1: "Bersih: Dead people found on electoral roll"
Besides dead people, names of former citizens and people who have yet to sign up were also claimed to be on the roll last month.
Q2: "Parliament: EC did not fix how much silver nitrate in indelible ink, says Shahidan Kassim"
This was news back in GE13, the second election to use indelible ink on the voters' fingers. Concerns were raised on why the amount of silver nitrate in the ink differs from the original standard (4%, as opposed to 1% found on the field).
Q3: "Malaysia opposition battles financial odds"
Al Jazeera explored the financial imbalance between government and opposition politicians back in 2013.
Q4: "PAS targets military votes by fielding 24 veterans"
It may sound like old news, but it's actually a recent strategy announced by past earlier this month.
Q5: "Auxiliary cop allegedly beaten up for placing PKR flag in restaurant"
In recent news, an aux cop had his hands and belly burned on a roti canai skillet for 'not supporting BN'.
Q6: "'Phantom voters' caught on camera"
The second Bersih news on this list, but this happened back before GE13, when they claimed that about 100 Nepalese were flown in from KK under curious circumstances.
Q7: "Insulting Photo Of Najib With PAS Leader Is The Latest Attempt To Attack Their Credibility With #tsunamiPHitnah"
Someone recently photoshopped Hadi looking for fleas in Najib's hair and spread it aroundon WhatsApp.
Q8: "MIC says it has the support of over one million Indians"
The MIC president, Dr Subramaniam, expects support by the Indians to increase to 65% on average this GE14.
Q9: "PKR candidate's daughter's car torched"
This happened back in GE13, when you can also find petrol bombs and explosions nearing the elections.
Q10: "Dr M tells UMNO leaders to kill Najib after GE" 
This sounds like it might be a recent thing, but it's actually from GE13. The blurred name in the screengrab is Anwar Ibrahim's.