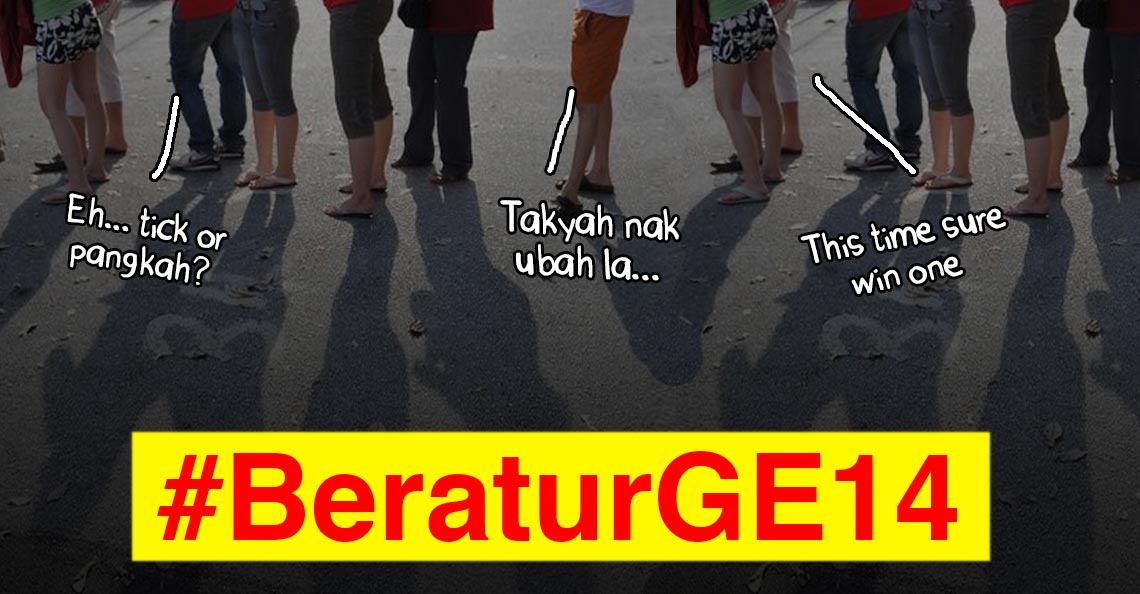 In CILISOS' true kepoh spirit, we wanna know what you overhear (or have overheard if you're reading this after voting) while queuing up to vote. We wanna take this time to get to know what people are saying and where they're saying it.
Are Selangorians talking about keeping their free water?
Are Penangites affected by LGE's alleged house scandal?
Are Sarawakians saying that West Malaysians don't know what they're talking about?
Or is everyone just complaining that their ketiak basah cos no air cond?!
So go on, perk up your ears as you go and vote. Tell us what you overhear at the queue by updating your Facebook/Instagram/Twitter using the hashtag #BeraturGE14 and your location. Feel free to comment under this article too. And if you wanna be anonymous, just use the form below!

Hopefully, after this GE, we'll be able to know each other a lil bit better.
P/S: Save the photo below and share it with your friends!