Politics
Are independent candidates being paid to vote spoil in GE14? We ask them point blank.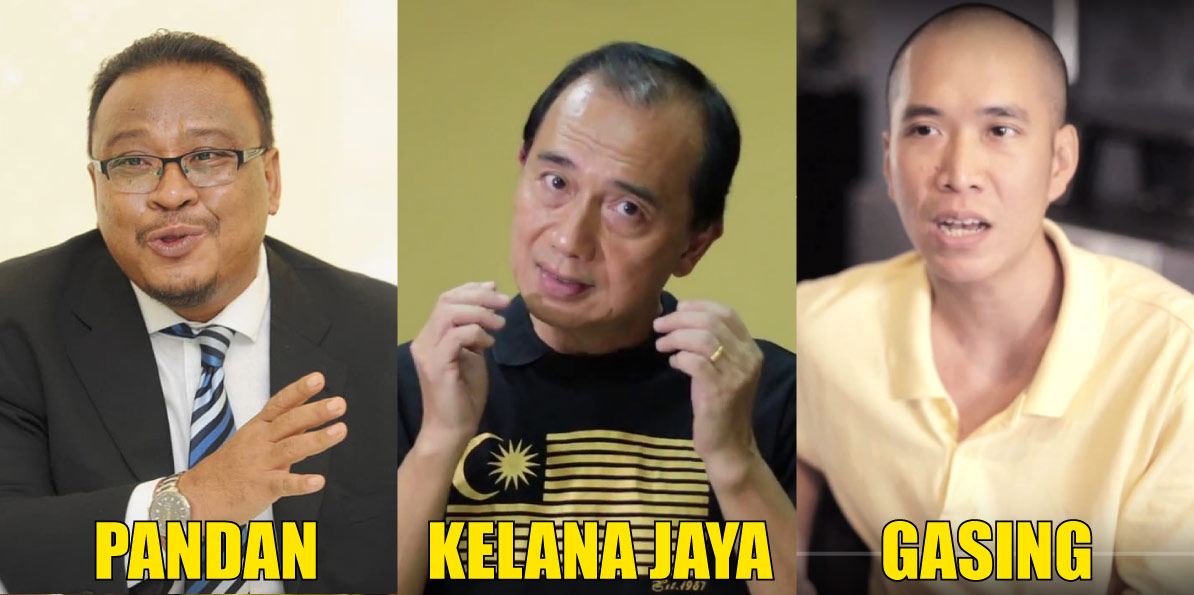 Over the past month, literally nothing gets traction on social media except…
And it's understandable, particularly in urban pro-Opposition areas, independents are seen as vote-splitters, which will lower their candidates chances of winning. Most of the comments we saw are asking these candidates to stay at home. In this hostile environment, why would someone want to actually take their own money, and run for office? To answer this, we spoke to three independent candidates, one of whom, ran in GE13, but isn't contesting for GE14.
Now that you know our candidates, let's get to the first question everyone wants to ask.
Were you paid by someone to disrupt the voting process?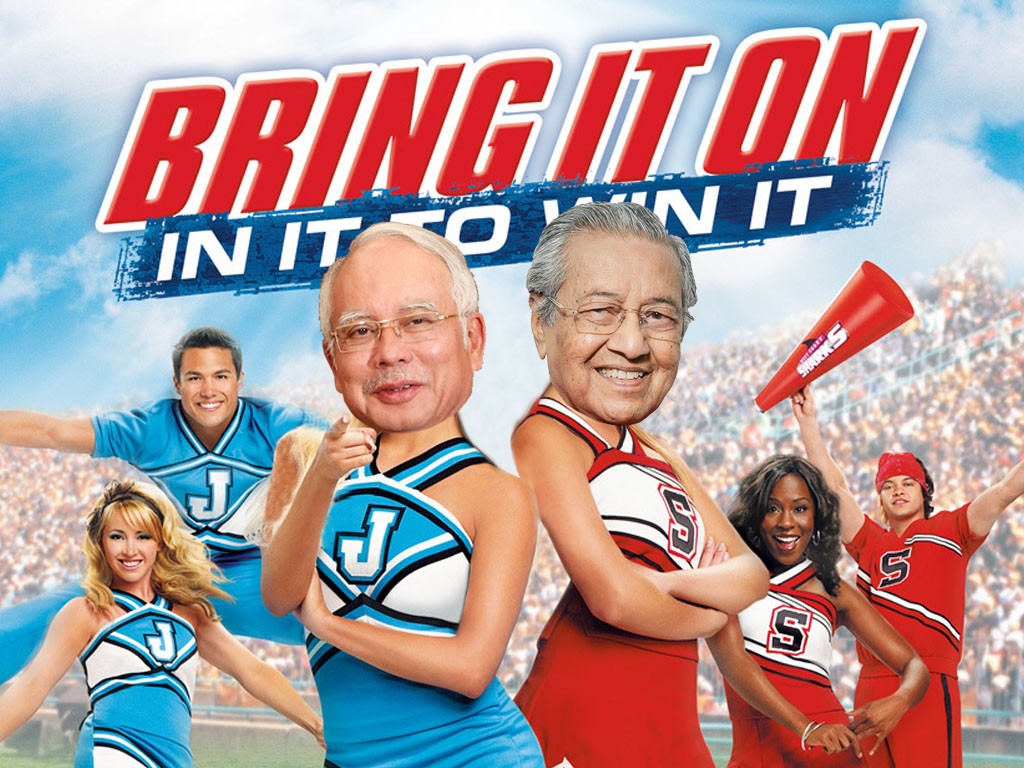 "So far no. I pray for one because I have no money to print any banners and posters. If so, I will take the money and con them. It's not their money maaa, they pow money from contractors and they can't tie me with money. For now, it's from my own pocket money. And I make friendly loan from several of my rich friends and clients" – Buzze Adam
One of the things we discovered really quickly during our interview is that Buzze Azam is a real character. His motivations were quite different from everyone else, and his answers are candid, and made us giggle a few times. Toh came off as more combative, and perhaps a bit frustrated with the status quo.
"It's all my own EPF drawings and yet I received nasty insinuations as from comments on my video postings. I did receive support from a classmate and friend in their generous way. I am touched to do my best ." – Toh Sin Wah
And Simon, was perhaps the most thoughtful of the three, with measured and logical responses (all typed via WhatsApp)
"No. I have made my stand very clear and I believe both parties are aware that I will hold to my principles. I did a lot of lobbying/convincing of individuals (only individuals was my policy) to help/support in cash/kind. I had set out to keep the campaign cost/expenditure low with getting volunteers and friends to offer their expertise/services. A little above RM40k was spent on my GE13 campaign." – Simon Lee
Simon did in fact post up all his funding sources on Facebook, transparently. However, one thing that did emerge through our interview was that it costs REAL MONEY to campaign. What for?
"Printing. I had printed leaflets that were handed out during walkabouts and doing drop offs from house to house. I felt there was no way of getting the message across via ceramahs. As indies, you'd be lucky to get an audience of 50. Followed by banners that were strategically placed. Social media was the best platform as it was free (with the option of ads of course) and most of Bukit Gasing voters are accessible on social media." – Simon
Simon told us that to match Harapan and BN, a candidate would need a minimum of RM100k. "I can say that it is without a doubt that parties do not adhere to the cap." Incidentally, the limit for campaign funding is RM100k for a state seat, and RM200k for a parliamentary seat, although due to lack of transparency, there is a belief that those caps are not well-enforced.
"Considering what was spent by my opponents in GE13 and as of now, they should be disqualified. Attendees received token cash though discounted from what was promised, as I heard. Goodies takeaway, rentals of venue and equipment, support staff. This is besides buntings, posters, flag lines for an area of Subang size.

Voters and analysts alike don't talk about the real reasons why Independents fail. It's money, and not talent being promoted and it's shamelessly perpetuated. For us, we really need to depend on social media. But again it's difficult with small budgets to reach out to the targeted audience. Alot of them are not supportive because of the implied danger and fear of reprisals. Meeting the Rakyat face-to-face is the most effective to winning the election. " – Toh
Geez. Sounds so susah. Why bother ugaiz!?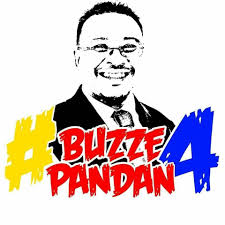 "I want to be a giant killer! The first indie candidate to make this record – can masuk Malaysia Book of Records maaa! I have never approach any political party to be their member or their candidate. I stand on my own name and I'm proud of it." – Buzze
For Simon, he originally approached DAP before GE13 to contest as an independent, but under their banner. Unfortunately, they declined because it was unheard of at the time, and they needed to prioritise their own members. However, because of Tian Chua's disqualification, DAP ARE fielding an independent for GE14.
"The people on the ground felt that GE13 was to be a defining elections and advised I should support the effort of bringing about a change in regime. But when I was turned down, I had resolved that I would carry on as an independent as it was at the federal level (MP) that the change was being called for and I was contesting at the state level (SLM/ADUN). I wanted to bring about a more dynamic discourse to the state assembly as it had already seen a regime change in 2008. Also, I wanted to return the form of a direct democracy without the hindrances of a political party structure as I had experienced (along with my father) during my tenure as my father's personal assistant while he was Bukit Gasing, Selangor State Assemblyman." – Simon
As for Toh, it's his second time around, after a pretty demoralising failure in GE13. We asked if he would consider joining a bigger party…
"To join the mainstream politics to have a quick impact, yes. But having observed their practices, I made up my mind to go independently, to make sure my principles of serving the Rakyat are uncompromised. From my last contest , I have improved so much and I am more convinced it's the right path which I am determined to persevere. I wish Simon and Khairul will join me someday together with fellow Malaysians." – Toh
According to Simon, there are serious problems with the current two-party system, in that everyone tows the party line, and thus, many things the rakyat want are actually ignored. He sent us a really cool quote.
"Some men change their party for the sake of their principles; others their principles for the sake of their party."– Winston Churchill
He believes that with a lone voice in parliament (or state assembly) that is free of influence of the parties, the rakyat actually have a better choice to be heard, and on record.
"Maybe not in a direct manner and certainly not right now. But given time, as the indie movement picks up, this will change. But it has to start somewhere. There are instances in other parts of the world where ideas/issues were raised by indies, gained traction, and ultimately translated into action and adopted by the main parties whether by outright/partial adoption of those ideas due to public pressure. So one can't say that an indie can't affect policy change." – Simon

"My wife and mother in law are Pandan voters. They are with me. The voters in Pandan need a service oriented MP's. Not someone hop in hop off from one seats to the other. Pandan needs me to serve them when they need me most. And the country need a no nonsense MP's like me to make our parliment great again" – Buzze
So who did they vote for in previous elections before they became candidates themselves?
"Wrote "NONE" on my ballot (counted as a spoiled vote of course). Will do the same this round. Like many other democracies around the world, we need to shift away from the two party duopoly. There needs to be an injection of direct representation into the political arena/sphere where the people's interest/agenda takes sole precedence over party and party factions interest/agenda." – Simon

"In my years of voting since the beginning, I have always supported the party that promoted a Malaysian outlook though it's still imperfect. By this the candidate matters and my constituency were with very short of choice. I supported opposition on many accounts but have supported BN too when their leader were deemed better." – Toh

"I vote Berjasa for Parliament Selayang and Pas for Dun Templer" – Buzze
And how do they feel about their chances of winning?
Each parliamentary candidate needs to put an RM10,000 deposit (RM5000 for state) when they apply, which will be forfeit if they get less than 1/8th of the total votes. They also need to fork out another RM5000 to clean up the flags n stuff(!). Oh, and independents can only pick from a set of logos pre-set by SPR. The choices are quite… amusing.
For the record, Toh picked an elephant, to represent "power, leadership, endurance and honesty'.
"Its extremely tough for Independents as we have to convince voters on 2 faulty fronts as compared to theirs where voters are reminded the fault of One against the other. This besides the genuine Independents from the fake ones to consider besides the financial obstacles.If my health and financial freedom permits , I am determined never to give up until I succeed. Give me the vote, and if my promises are broken, get a majority petition established , I will resigned unless I am able to reason." – Toh
Buzze is more optimistic, feeling that the opposition hasn't done enough groundwork in his area.
"PKR seems over confident to retained Pandan. They do not agreasive campaigning here. Looks like the people feels more welcome me than PKR. BN can do nothing here except distributing dedak for the people" – Buzze
As for Simon, he is skipping GE14, focusing on influencing people on a more 1-on-1 basisand studying more mature democracies to decide on a path forward.
"The Malaysian electorate isn't ready for the idea of independent candidates being in the fray. The immediate assumption is that indies are vote splitters who possess no real affect on the political process as they are only one person. I have arrived at the conclusion that real change can only happen in the bigger scheme of things when the individual is ready to change. Everyone wants change but nobody wants to change. I hope to change that, starting with myself." – Simon