It seems every day, CILISOS has a new headline to cover. Just recently, our Ministry of Agriculture stumbled upon a new business model.
"The Department of Fisheries Malaysia has conducted market research and we found that there is high interest abroad for Malaysian coral reef. As a result, 70 companies from Europe, US, Russia, Japan and China are interested to get decorative products made from Malaysian coral, while exports quota has also been approved to conduct business transactions at international level." – Datuk Seri Ismail Sabri Yaakob, Minister of Agriculture and Agro-based Industries, The Rakyat Post
Since we're already the #1 deforester in the world, why not apply the same learnings to our oceans to…export our…coral…. reefs?
As you can imagine, social media erupted.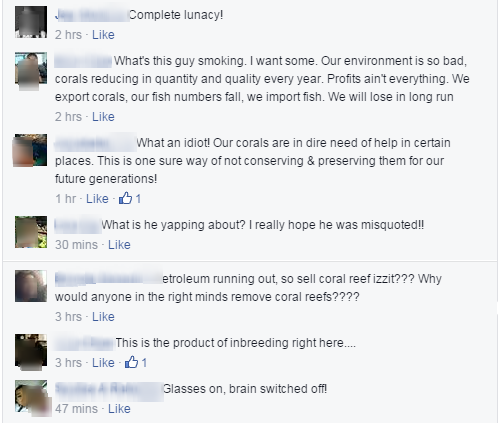 Here's a quote from WIKIPEDIA.
"Coral is an important foundation species. While it covers less than one percent of the ocean surface, it provides habitat for nearly one third of the all saltwater fish species, as well as ten percent of all fish captured for human consumption."
So that dude who said fish numbers might fall was onto something. But one guy actually asked…

So rather than to follow our gut instinct… we decided to investigate.
Can you actually export corals!?
And it turns out, you can. It's called Coral Aquaculture, and people are doing it all over the world, including Indonesia, the US and the UK. Unlike what you think, it's actually taking corals and culturing them (like prawn farms), either in the ocean, or in a 'greenhouse' of sorts. The best part? Some experts say that culturing coral in seawater might even be GOOD for the coral reefs.
Apparently it's quite simple too. You cut off a bit from the mother brood, stick it onto a cement mount, and voila… the coral starts growing as a new piece – kinda like what happens when you cut off a starfish. This photo below is taken from Erik Koti, who runs a clam and coral culture farm in the Solomon Islands. Here's what his corals look like attached to concrete.
Actually, what Eric Koti has and what the guys are doing in Bali is sorta like a kedai runcit compared to leaders like ORA (Oceans, Reefs Aquariums), who grow alot of the corals and fish that people keep in aquariums.
They have over 70,000 sqft of greenhouses, and produce over 160 types of coral. The amazing thing is, this little greenhouse doesn't actually take any coral from the ocean. What it does is, it took samples eons ago, and made sure to culture them properly, in their own very specifically monitored tanks.
And it's a lucrative business too. Guess how much this piece costs?
RM200-300 for a handful of coral!?
Yep. In the US, we found the aquarium business size estimates from USD$270 million to USD$1billion and even USD$14billion! But keep in mind, the money they charge is totally worth it, since that handful of coral you see up there can take up to 5 years to become something like this.
In fact, the speciment above was originally cultured near the Sentosa Islands in Singapore, where they ARE actually culturing coral samples for growth, culturing and yes, export abroad.
And yes, the company really is called Horniman. No, really one.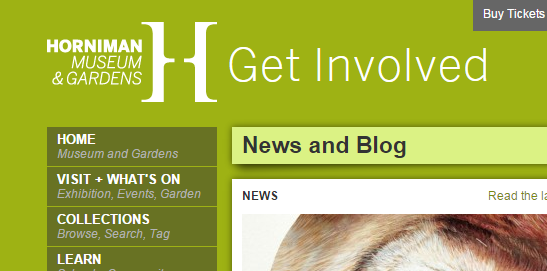 Seems corals are a pretty hot market. Even this article in The Star states that the market for coral jewelry is on the rise in… where else – Taiwan and China.
WAH okla ONS let's export some coral baybehhh!
Well there's TWO big problems with that.
First one is, it isn't that easy to culture corals. As we mentioned earlier, corals take up to 5 years to grow to good sizes. While we have the water for them (thus avoiding accidents like putting the wrong cleaner and killing your crops), there needs to be good legislation built in to ensure that people don't overfarm, or destroy habitats, or mine too aggresively. Which brings us to the 2nd question…
Secondly, if we start opening trade of corals, will everyone behave!? When you've got a coral that takes 5 years to reach a value of a few thousand ringgit, versus plucking one from the ocean… which one do you think our impoverished fishermen (who earn between RM1.1k-2.6k a month) are going to take?
"In the 1890s, harvesting sponges was second only to cigar-making in economic importance in the Florida Keys." – The U.S. Department of Commerce for Ocean Services
So how? Export coral or don't export?
Well, if you do it right, coral aquaculture can be an amazing resource, AND have the benefit of actually restoring our coral reefs. HOWEVER, once you open up the floodgates of commercial coralling, there will be no turning back. And let's face it, we don't have a good track record for marine conservation either.
Coral reefs around the world are dying, with 19% of them already gone due to various factors, mostly human related. And when they go, analysts predict that the shortage of food could lead from economic to political to armageddonical meltdown. Now…
Imagine if we had never started exporting palm oil.