Sun Life Malaysia celebrates ten years of entering the Malaysian market. Sun Life is one of Malaysia's insurance companies dedicated to empowering Malaysians on their journey to financial well-being and living healthier lives. They have curated year-long activities including roadshows, product promotions, monthly anniversary rewards, contests, and brand activation events, all in the spirit of the celebration.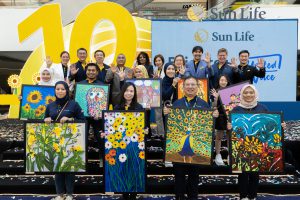 Sun Life Malaysia continues to shine even after a decade
Sun Life Malaysia has touched the lives of numerous individuals since its launch on 22 August 2013, successfully assisting 1.2 million clients in realizing their financial ambitions through a broad array of insurance and takaful solutions. Today, the company's asset under management has grown dramatically to RM 6.2 billion.
The organization has constantly exhibited ingenuity in producing solutions that meet the market's changing needs. It is notable for being a pioneer in the insurance and takaful scene, being the first to offer solutions based on the five Islamic principles. Sun Life Malaysia has also pioneered innovative solutions, such as mobile-based microinsurance and investment-linked ESG funds, for both conventional and takaful products.
Sun Life Malaysia has curated a lovely surprise to commemorate its birthday today: a tray of delicious sunflower-themed cupcakes, symbolizing energy and progress.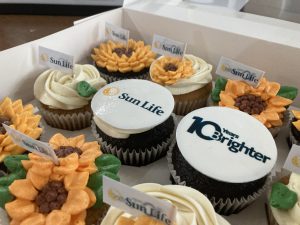 Sun Life Malaysia has a strong growth trajectory in the future, driven by increased awareness and demand for financial protection. The company's strategic goals include increasing product innovation, increasing digitalization, and expanding its agency force to ensure that a larger population can benefit from personalized insurance and takaful coverage.