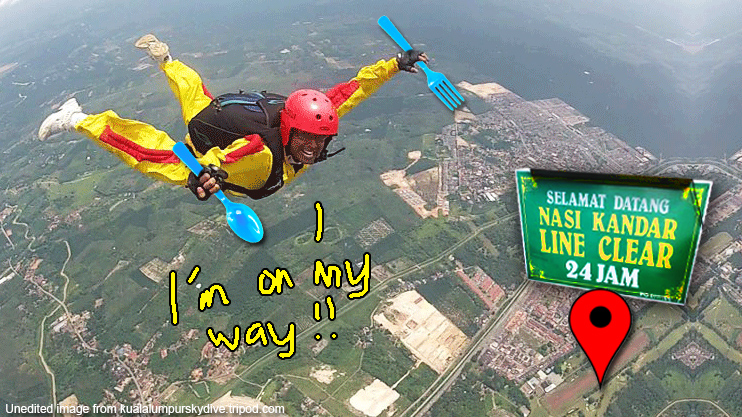 Malaysians can be a suuuper impatient bunch. Ok ok not everyone la, don't terasa k…
But d'ya know when Malaysians are less impatient? When there's good food involved. Just a coupla weeks back, we ran a survey for CILISOS' first ever gameshow (kinda like Family Feud only more rojak). We asked participants what they loved most about our country, and out of about 350 respondents, 236 said 'FOOD'. 
And then we asked, how long would Malaysians wait/travel for good food?
52 Malaysians are daaaaamn impatient cos they would only wait 0-3 minutes.
198 people others ok la quite reasonable, they'd wait 4-30 minutes.
The other 100 Malaysians would go beyond that time frame (even up to 4 hours), with 32 of them saying they'd "go as long as it takes because awesome food is worth it". \m/ 
Aino, but, what about these 52 impatient flers la? Well, here's where our sponsor's message come in. Returning sponsors ah!! #yaycilisosstaffcangetsalary 😀
No need to travel far to have a laksa adventure edy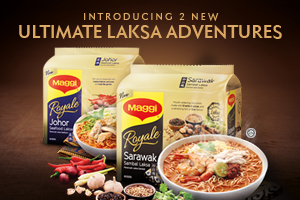 If you Google searched 'malaysian food', you'll see that laksa is one of our favourite dishes (along with nasi lemak, char kueh teow, satay and kuih). And laksa itself has found its place all over Malaysia, with these 7 variations are the most popular ones. Sure got more one, we just dunno only.
The awesome folks at Maggi are all about bringing you the good stuff, real easy and real fast. They've crafted the brand new Maggi Royale Laksa range that ugaiz can now enjoy in the comfort of your own home. Siap with aircond and TV some more. (Or fan, if you bajet like us…)
The Sarawak Sambal Laksa is made with 8 herbs and spices, a hint of lime and a spicy chilli sambal infused with prawns, whereas the Johor Seafood Laksa has the signature fishy, busuk-y (the good kind, belacan!) flavour in a thick, rich gravy. Their noodles also not the same as your usual Maggi Mee, k…. these ones are springier and thicker, like most noodles you'll find in a bowl of laksa 🙂
As for the other 298 people in our survey, here's how you can win some awesome laksaness without even leaving your home!
Tell us about your epic food adventure and win MAGGI Royale Laksa!
Das right! All y'all Malaysian epic journey flers, plz stand up. Maggi wants to reward ugaiz for your grit and determination. 10 best entries will win 2 jumbo packs of Maggi Royale Laksa (4 packs Sarawak & 4 packs Johor) so ugaiz can test how they taste yourselves 🙂 Onz??
Fill up the form below to join. Contest ends 24th December 2015 so hurrrrrrrry!