So two days ago, news broke that two english stations, Capital FM and RedFM are closing down. But you SERIOUSLY WON'T BELIEVE WHAT HAPPENED NEXT.
Malaysia's Anti-Corruption Commission… in conjunction with World Anti-Bribery Day on 9th December started its own LIVE radio channel… MACC.FM, with the taglin "MY Anti Corruption Channel".
"Kerana daripada kajian yang dilaksanakan, memang laluan elektronik merupakan medium paling berkesan untuk mencartai maklumat and initiatif SPRM dalam usaha mencegah rasuah" – Datuk Seri Mustafar Ali, Deputy Chief Commissioner, MACC.
Er… HUH!?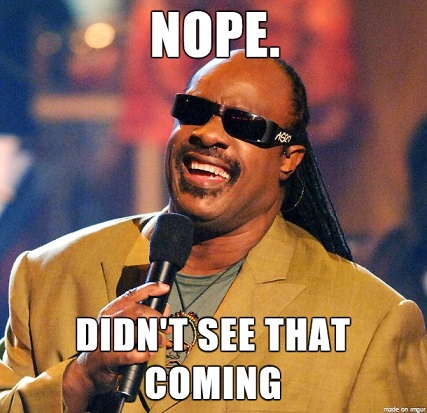 Here's what we know…
It's one channel at www.MACC.fm, supposedly in 3 languages, but mainly english.
They've even got a very basic Android and IOS App
The "DJ"s will be MACC staff themselves! WOOHOO!
At 9pm last night when we first found out about this, they were airing a combination of mostly Malay songs, and a few cute PSA (Public Service Announcements) like

how the SPRM/MACC is a totally independent body, and not influenced by any other parties
Two people having a BM conversation about not taking bribes
One chinese announcement that we couldn't understand
A theme song that talked about "Kau BERSIH, SAYA BERSIH KITA BERSIH!"
We gotta say tho, aside from chronic skipping tracks (here, listen for yourself), it all sounds really professional.
But then again, the MACC is probably Malaysia's weirdest gomen entity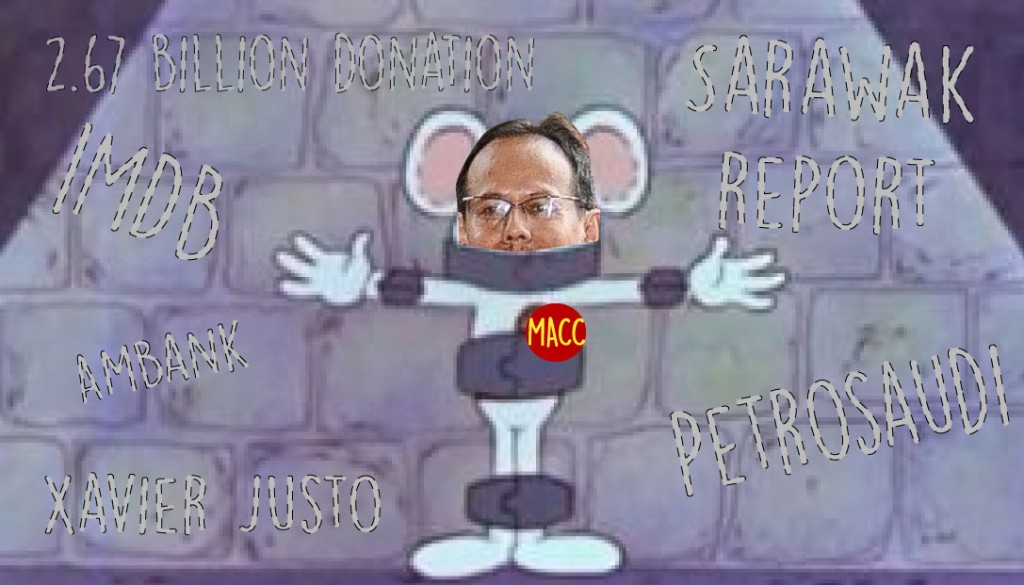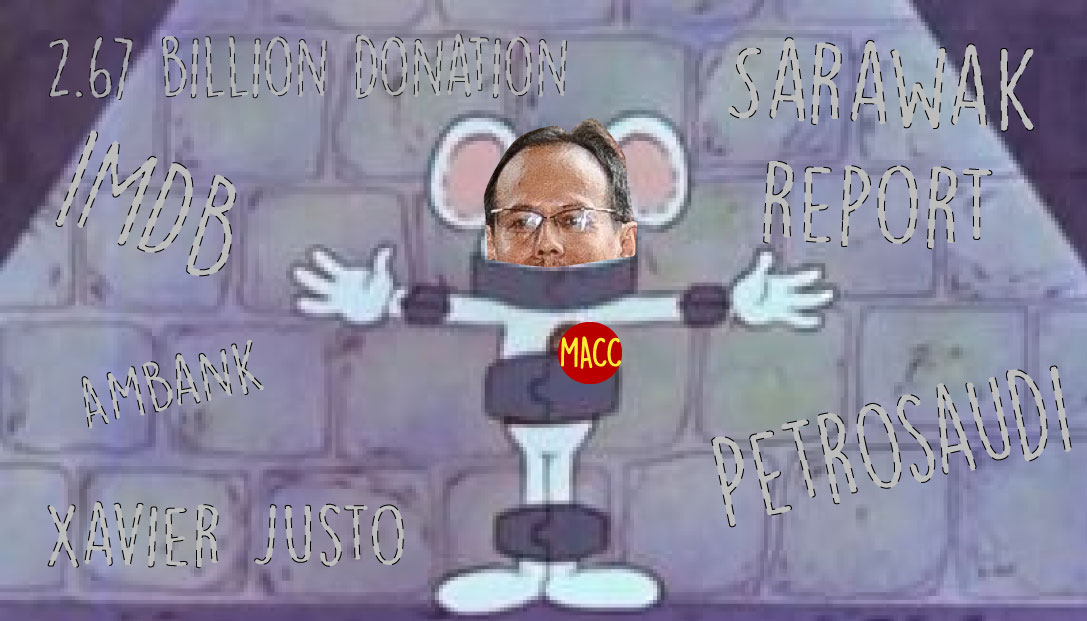 At first glance you might think this is another one of those weird wastes of taxpayer money we've covered before. But that's before you consider that the MACC itself is probably one of the weirdest government organisations we've ever seen.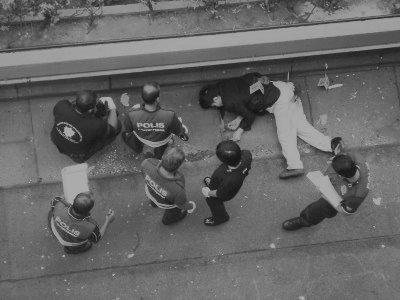 Here are some of the contrasting things they've done.
2009: Came into lime light when an interrogation into

Teoh Beng Hock resulted in the journalists' death outside their office. No arrests were made.

" Public perception of the MACC is very bad now. I haven't met a single lay person who has good things to say about the MACC."

–  Tan Sri Simon Sipaun,

The Nut Graph 2009

2009-2014

– Investigated Sarawak's former Chief Minister Taib Mahmud for 5 friggin years with no convictions.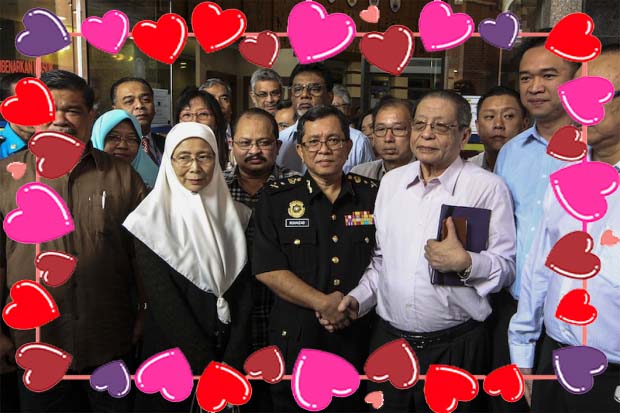 But then in 2015, something changed. Check this out.
So why the radio station?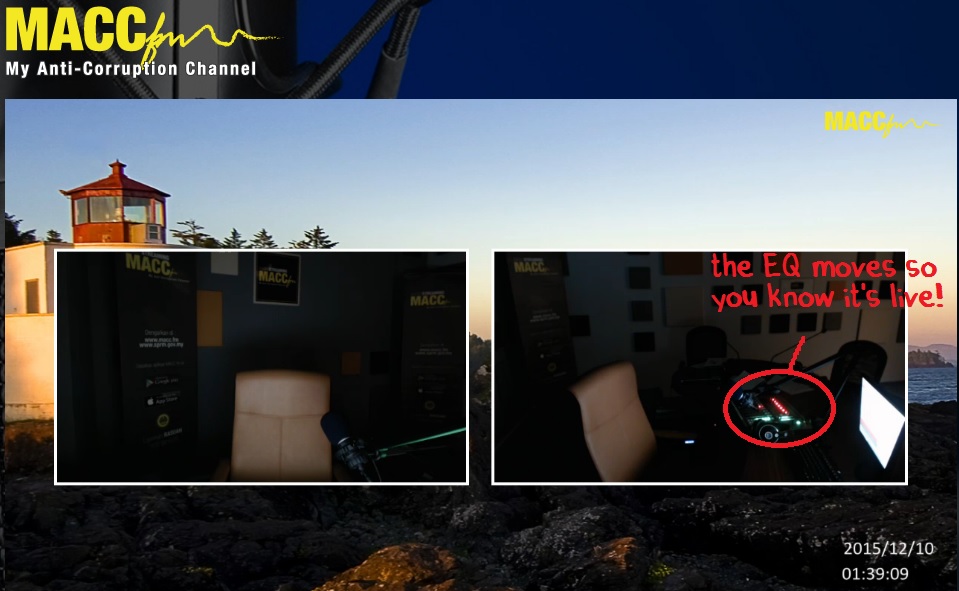 Most radio (or TV for that matter) you hear today isn't actually LIVE. Alot of it is pre-recorded, but most are delayed by up to an hour for censors to make sure everythings coolio. LIVE Broadcast is something very unusual here, much less from a government organisation investigating corruption.
As you can see, MACC.FM is a LIVE Broadcast.
Despite having an apparent legal immunity from actions, suits, prosecutions or other proceedings against MACC officers in any courts or before any authorities, the MACC has been almost continually harassed since initiating its investigation into PM Najib.
So perhaps, by having a live channel that the whole Malaysia can follow, it now has a clear channel to be used whenever necessary, to convey any harassments to the public?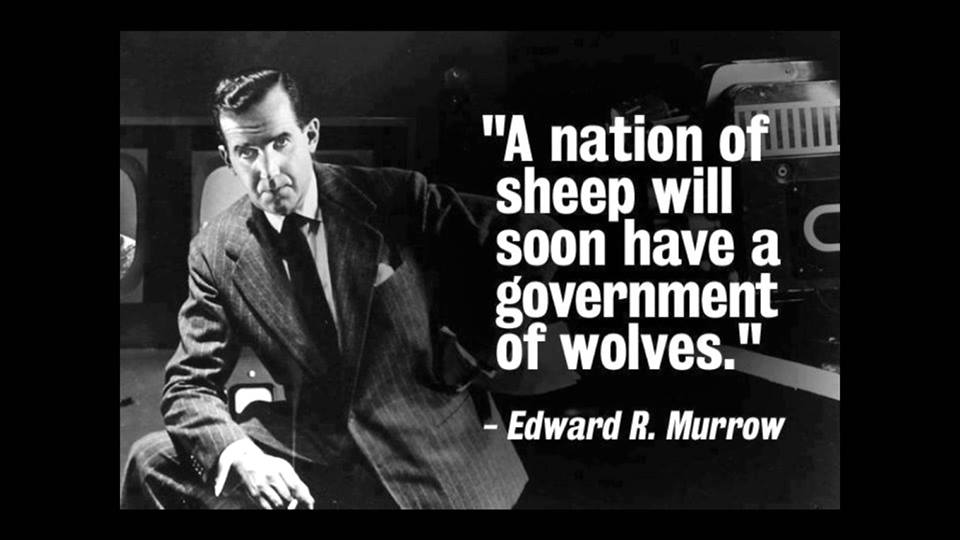 Back in the 1960s, there was a famous radio/TV personality named Edward R. Murrow, who famously reported sometimes hard truths, such as the unfair attacks on "Communists" suspects by a US Senator named Joseph McCarthy, despite the Senator using Government legislation to intimidate his TV Station. Edward R. Murrow was famous for his unflinching, uncensored coverage, fully utilising LIVE coverage to say what he needed to say.
"No one man can terrorize a whole nation unless we are all his accomplices." – Edward R Murrow
So perhaps this is MACCs small step towards free-speech and allowing itself a form of protection against pressure from the authorities? Or maybe they've just always wanted to hear what their voices sounded like behind a mike (not bad!). Either way, we'll end with Murrow's famous sign-off, appropriate for us writing this at 3am in the morning, and for an increasingly scary Malaysia.