Culture
Family
The heartbreaking story of how this Malaysian woman got stranded in South Korea for over 60 years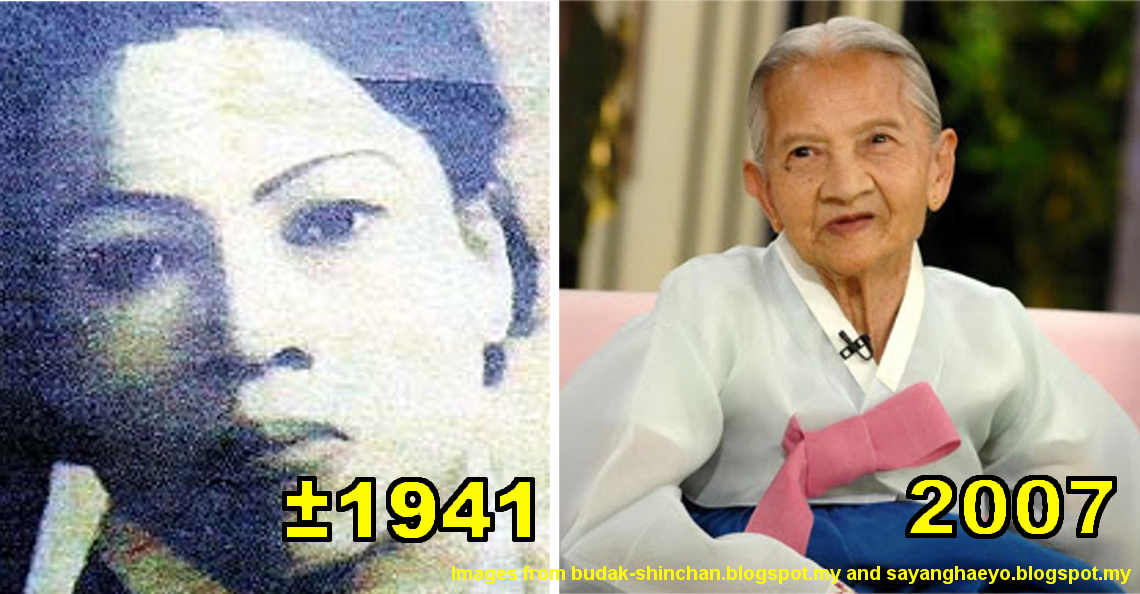 [This article was translated from soscili.my. To read the original article in BM, click HERE]
——
Remember when you were younger (or even now sometimes), when you went to the supermarket with your parents, and then you see something super cool like a new pack of Pokémon cards or a cute kitten, and you turn to show your parents but then OMG your parents suddenly DISAPPEARED! Remember that mini heart attack and that feeling of hopelessness when you suddenly got lost and separated from your family?
Imagine that 5 minutes of being away from your family, expanded to 64 years. Can't really imagine, right? Well that's how Mariam Johari felt, being away from her children for 64 years – and 61 of those years she was stranded in a foreign country!
Her journey began when she was kidnapped by the Japanese army at the age of 22
Just a bit of a basic intro to her life, Mariam was born in Johor in 1921, and when she reached the age of 11, she was married off to a neighbour. The two of them had 4 kids and unfortunately, the fourth passed away shortly after birth.
Things kicked in when the Japanese occupied Malaya… In 1943, some Japanese soldiers kidnapped Mariam while she was selling fruits in her hometown. She was then employed as a forced labourer, made to build an aeroplane airstrip. When she was working there, she met a Korean man who had been deployed as a soldier for the Japanese, named Cho Se Won.
Of course, they fell in love and after WW2, she decided to follow Se Won back to Hampyong, South Korea for a short while just to meet his family, before returning to Malaya to get married there instead. She had planned for their trip to Korea to be a short one so she could go back to Malaya to jaga her kids. When she got to Korea though, there were some complications and so she had to stay with Se Won's family for 3 whole years!
At the end of the 3 years, the two of them finally managed to get married, but less than a year after that, the war between North and South Korea began and Se Won was drafted to fight, leaving Mariam alone.
Mariam waited for her husband to return from the war… only to see him bring home another woman </3
While her husband was away at war, Mariam waited really anxiously for him to return. But then, when Se Won finally returned from the war in 1953, he had brought back with him another woman – a widow with three children.
The thing is, in Korean culture, having kids is very important to carry on the lineage, and Mariam and Se Won couldn't bear children so it was more of a customary action for Se Won to have taken in the widow and her kids. Still, Mariam was depressed and it really pained her to be living under the same roof as Se Won and his new lover and children. It made her miss her kids a lot.
Around that time, neighbours had managed to guess that she had been going through a tough time.
"Through conversations with the villagers in Hampyong, Mariam was loved by many, but they never ruled out the possibility of her going through some problems. This was because the South Korean community wasn't used to seeing foreigners, besides people from North Korea or China, who looked similar. On the other hand, Mariam had darker skin and rounder eyes compared to the locals, so she received a lot of stares from the villagers." – Park Keon Young, Producer of Love in Asia, Korea Broadcasting System (KBS), translated from mesra.net.
The neighbours in the area saw her pain and advised her to move away from Se Won's house. She listened to them and moved to Seoul from Hampyong, where she worked as a maid, trying to earn enough money in hopes of being able to return home one day.
Mariam worked hard in Seoul and collected as much money as she could so that she could try to return home
It was around 1955 when she moved to Seoul. She worked hard, first as a maid, then as a nanny.
About 5 years later, she was employed by a family of a dying mother, her husband, and three children. Just before the mother died, she begged Mariam to marry her husband and take care of her youngest child, Ji Yong Un, who was only about 7 years old at that time.
At first she didn't want to because she had already saved up some money and she wanted to try to get home to Malaysia, but then the three children had already grown very attached to her, so she felt like she needed to stay. Mariam and the youngest child, Ji Yong Un grew close and eventually went on to live with him and his wife.
Over the years, Mariam kept trying to visit the Malaysian Embassy to see if they could bring her back home, but since she had no identity documents, they couldn't help her. They redirected her to the Singaporean Embassy, but they turned her away as well. Mariam kept trying, though.
"Throughout the years, she consulted with the Malaysian and Singapore embassy offices on her nationality but neither office could help her as she did not have proof of birth place." – Park Keon Young in an interview with New Straits Times, obtained from skyscrapercity.com
You must be wondering about these quotes from a certain Park Keon Young, and how he fits into this whole story. Well as a matter of fact, Park was the one who helped reunite Mariam with her kids.
A Korean TV show producer heard about Mariam's story and reunited her with her kids
Decades later, the producer of a Korean TV show called Love In Asia, broadcasted through KBS (there y'know that channel on Astro that has all the K-dramas), found out about Mariam's life story and decided to help her! The producer was none other than Park Keon Young.
Park heard of Mariam through a member of an NGO and then spent two whole months doing research about her family. According to New Straits Times, a man named Shamsuddin read about Mariam's search for her family and called NST to let them know that he used to be neighbours with one of Mariam's daughters, Ramlah. Soon enough, Mariam's two daughters (Ramlah and Jamnah) and son (Jelani) were contacted, along with Mariam's two sisters.
Eventually, Park arranged for her three children to be flown over to Seoul from Malaysia for a reunion on an episode of Love In Asia. Unfortunately, Jamnah was not well at that time so Mariam could only meet with Ramlah and Jelani. Their reunion was held on the 18th of July 2007 in Korea and everyone in the KBS studio was shedding tears of joy… I mean, who wouldn't right??
"She is no longer a dream but a real person. I do not want to be separated from her again." – Ramlah, Mariam's eldest daughter; taken from skyscrapercity.com
But the emotional roller coaster didn't stop there! Ramlah had brought over an official letter stating that Mariam was her biological mother, allowing the Malaysian Embassy to grant her a passport.
A couple of weeks after they reunited in Korea, Mariam managed to fly back to Malaysia for the first time in 61 years, and she FINALLY got to reunite with her other daughter, Jamnah, as well as her two sisters, Khatijah and Fatimah. She was welcomed with all the traditional performances like kompang and silat shows – like VIP only!
She then traveled back to Korea with Ji Yong Un and his family on the 13th of September.
Sadly, even after she passed away, there were still some complications with her funeral
Mariam lived the rest of her life in Seoul with Ji and his family, as she started to develop some health problems. She passed away in her sleep on the 6th of September 2009. Unfortunately, her passing led to more problems. ?
Her children back in Malaysia wanted her to be buried according to Islamic customs and Mariam's body had already been prepared to be shipped back to Malaysia. Then, when her will was discovered, it was found that Mariam had wished to be buried in Korea according to Christian customs, and therefore, Korea had the right to keep her body there. The thing is, on Mariam's visit back, one of her children recalled seeing her recite Islamic prayers, thus confirming her religion.
The Embassy still insisted on referring to her will, and Mariam's children found out that it would cost RM30,000 to bring her body back. This got the attention of many Koreans who had been following her journey since the airing of her episode of Love In Asia. The Korean fans donated super generously, alongside a Malaysian artist (who didn't want to be named – so humble!) who donated RM11,000 to try and bring Mariam back home for her funeral. After some appeals, the Embassy finally allowed Mariam's body to be brought back to Malaysia for the funeral and burial.
She was finally buried on the 18th of September 2009, and it rained on that day.
In the end, Mariam's story – even though it was a really sad one – managed to touch many Malaysians and Koreans and probably even strengthened a lot of family relationships.