[Orginal story from SOSCILI.MY. Click here to read]
How many of ugaiz have bumped into a blind person selling packets of tissue while you hang out at the mamak? If y'all live in Klang Valley this is as common of an encounter as seeing a mamak shop itself. In fact, reports show that these guys can make a living of RM2,500 a month! Whether or not these guys are legit, it still hits home when you see them walking around peddling tissues.
These guys walk around the city all day and all night to make a living. Taking into consideration that they're handicapped that's already quite an achievement. But then we came across the stories of these guys who, despite their deficiencies, broke boundaries to gain success in their lives.
1. The man with his own mini market empire
Most of us KL folk would probably know 99Speedmart. Heck, this writer saw some opening in his hometown of Ipoh. But did ugaiz know that the founder of the 99Speedmart chain is a wheelchair-bound man by the name of Lee Thiam Wah?
Lee had polio when he was only 8 months old. Coming from a poor background, he only received formal education up to Standard 6, before selling snacks by the roadside to earn some money.
At 23, thanks to savings from his roadside snack selling business, Lee managed to save up to RM17,000. With that money he opened his first convenience store. He sold it in 1992, shortly before opening up another convenience store called Mini Market 99. Lee continued his business and using the 'chain store' management system opened up another 8 outlets, with a growth rate of up to 8% a year.
With his mini market empire growing, Lee wanted to increase market penetration and modernise the look and design of his stores. This resulted in the rebranding of his stores to '99Speedmart' in 2000. Lee now has over 800 stores over the country, with over 6000 employees, a fleet of 100 lorries and 6 distribution centers.
2. Opened his own motorcycle workshop despite being handicapped
The tale of Mamat Abdullah isn't about the rags to riches story of a disabled person founding his own business empire. But it was still pretty impressive and something most of us wouldn't be able to do.
Mamat Abdullah originates from Kampung Felda Bukit Bading. He got infected with high fever when he was only 3 years old, and it was then that his life would change and he would have to get used to being handicapped.
However, he's still managed to open up his own motorcycle workshop. He had originally joined the Society of the Orthopaedically Handicapped (POCAM – Persatuan Orang-orang Cacat Anggota Malaysia) back in the 1980s. There, he had joined some courses which taught him how to work on motorcycles.
With that knowledge, he applied it as much as it could to earn a living before finally opening up his own workshop – Bengkel Din Motor in his home town and now has plans to expand his business.
He credits his success to this attitude of his, where he refuses to depend on others in order to achieve something he wants in life. Good on you Mamat 🙂
3. Malaysia's first disabled senator
Prof Dr Ismail Salleh was made Malaysia's first disabled senator when he was sworn in in 2007. He was blind since birth but still managed to make a name for himself by being an academic as well as an economist.
Even we here at CILISOS struggle to understand economics at times, and yet a blind man managed to became a senator, an economist and a lecturer. And his honours don't even end there!
Prof Dr Ismail Salleh also holds the Guinness world record for being the first visually impaired person with a doctorate degree. This is on top of being the former chairman of East Asia International Council for the Education of the People with Visual Impairment (ICEVI). He was also the Deputy Director-General of the Institute of Strategic and International Studies Malaysia (ISIS)
Growing up in Mas Kelantan, Prof Dr Ismail Salleh didn't have much growing up, but still managed to become an inspiration to most of us thanks to his dedication and passion. Sadly, he passed away from a heart attack in 2009.
4. The handicapped entrepreneur, motivational speaker and finance expert
Winner of the National Excellence OKU Award (Entrepreneurship), Sukar Ibrahim founded and works at his own carpet fitting company for 6 years now – D Strike Solution, founded in 2010. He's also an advisor at CIMB Wealth Advisors. Adding to his already impressive resume, the IT graduate from UKM is also a motivational speaker that has even gone abroad to speak to paying people!
According to this TheVocket article, Sukur Ibrahim had failed in THREE different businesses before this. But that never stopped his will and determination. even when he no longer had the full support of his family anymore because of his previous failures.
"Although they (family) didn't agree to anymore business ventures, I didn't blame them or get angry but rather I took their words as constructive criticism," – Sukur Ibrahim, in TheVocket (translated from BM)
Now in charge of his fourth business fitting carpets for offices, homes, hotels and masjids, he's managed to achieve some success by learning from past mistakes. According to Sukur himself, he blamed his failed businesses on his lavish lifestyle, poor financial management and a lack of knowledge on entrepreneurship. But now, D Strike Solution is his pride and joy.
"Without a doubt there were doubters who looked down on those with disabilities. I once almost received a project but they backed out after seeing my condition without an explanation," – Sukur Ibrahim, in Astro Awani (translated from BM)
Adding to the success he's had, Sukur has also been able to buy not 1, not 2, but 3 houses thanks to his business acumen.
5. The handicapped lawyer with 2 of his own legal firms
Born without both legs and a deformed left arm, Tuah bin Atan never allowed his disabilities to stop him from working hard becoming a lawyer. He even has two of his own law firms! Affectionately called Tuah Atan, he works as a civil and shariah lawyer, as well as a motivational speaker.
Tuah Atan received his early education at the English School 1 Bandar Hilir and moved on to the Malacca High School before taking up law in Universiti Malaya. He's even managed to work on drafting laws related to people with handicaps and disabilities in Malaysia.
It wasn't easy however, as according to Tuah, he had to endure quite a lot during his schooling days. This was because while those with hearing or sight disabilities could go to special schools, he had to go to a regular school. This meant having to go thru stairs just to visit the library and a long laborious walk just for trips to the toilet, things we take for granted.
Which is why he made it a personal mission to help draft and enact laws and regulations aimed at helping out folks with disabilities. And guess what? He did exactly that by helping to draft out the Persons With Disabilities Act 2008 (Act 685), achieving his personal goal.
When there is a will, there will be a way
The achievements of these guys should become an inspiration to all of us. Even tho they aren't perfect physically they've still managed to do their best and garner success that most of us able bodied folk would not be able to.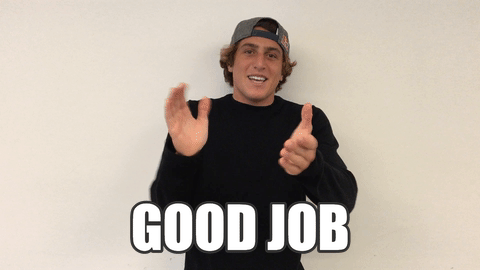 Meanwhile, for those who are disabled but want to start up their own business don't have to worry! There are many groups and associations that would be wiling to offer help and financial assistance for those bodily disabled such as Agrobank's Agro Bakti plan aimed at helping disabled people in the agricultural industry or Perbadanan Usahawan Nasional Berhad's loan scheme to help disabled people start their own businesses.
Perhaps the stories of these guys and many others out there who achieved success in life despite physical drawbacks can change our perceptions of handicapped people as dependent on others. 🙂