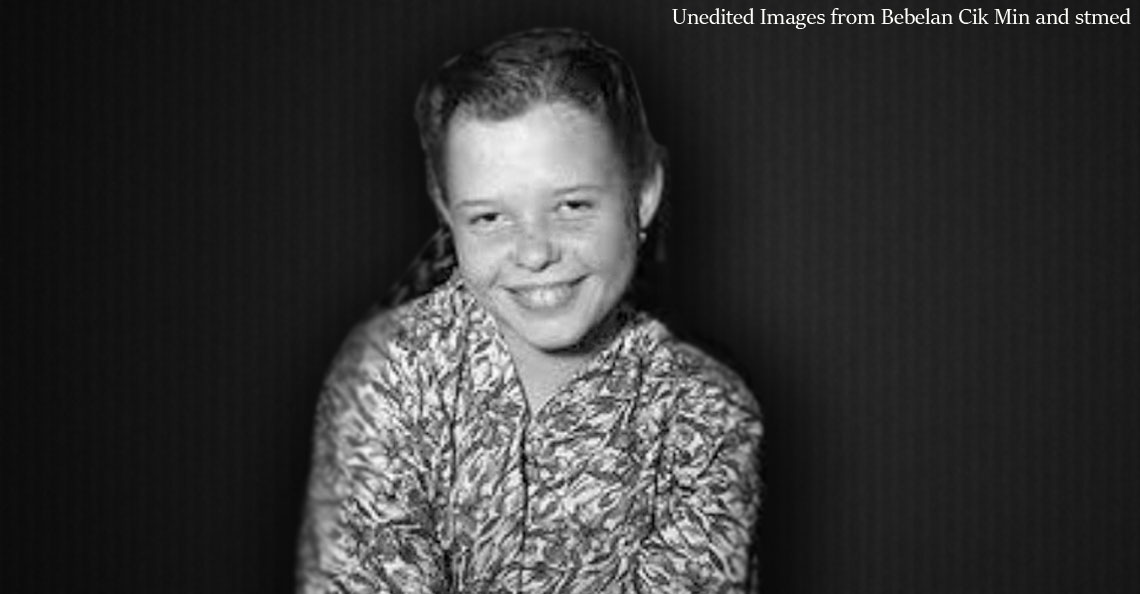 [This story was initially written in BM by our Soscili sisters. Read here]
Some time back, there was a conversion case involving ex-spouses and their kids. All of them, including the mom Indira Gandhi, were initially Hindus. While Indira remained Hindu, her ex-husband converted to Islam. But that wasn't the problem. The problem was that he made the kids Muslim too without Indira's permission..
So after 9 years of legal proceedings, the court decided early this year that their conversion was invalid and unlawful because they did not get their mother's consent. Well, something similar happened in 1950, but involved A LOT MORE people.
Perhaps some of you have heard (maybe through a staged production) about the case of Natrah, the Dutch girl who was the adopted daughter of a Malay family in Terengganu. What was initially a custody battle took a religious turn, resulting in a major riot. This was said to be one of the greatest lessons in the history of Malaysia and Singapore in terms of religious sensitivity.
(Note: In addition to the links provided, this story mostly referred to the book "Natrah: In The Name of Love" written by Fatini Yaacob)
Here's how the young Dutch lady turned into a gadis Melayu
Baptised as Maria Huberdina Hertogh  (a.k.a Bertha), Natrah Maarof was born to a Dutch Catholic family on 24 March 1937 in Tjimahi, Java. Her dad, Adrianus Hertogh, was a sergeant in the Royal Netherlands East Indies Army. And her mom, Adeline Hunter, was a Java-raised Eurasian of Scottish descent (sorrylah, we couldn't find anything that mentioned her occupation).
During the Japanese occupation (WWII), Adrianus became a prisoner-of-war in 1942 when Natrah was just 5 years old. So Adeline had to care for her 6 children alone including a newborn. That's why she gave Natrah to her grandma's friend, Che Aminah binte Mohamed (a translator for the Japanese), to take care of her for a few days.
Then, when Adrianus was released, he took the fam and returned to the Netherlands without taking Natrah. Walau! We tried to find out why and came across two different versions. On Adeline's side of the story, when Natrah didn't return from Aminah's, Adeline tried to fetch her. But on the way, she was arrested by the Japanese… because she didn't have a pass.
From her internment camp, she smuggled a letter to her mom, asking for her children to be sent to her. Her mom wrote back saying that Natrah was still staying there and will come after a few days… But that didn't happen. After Adeline and Adrianus got released also, they couldn't find Aminah and Natrah when they started looking, so they asked the colonial officials to find her lor.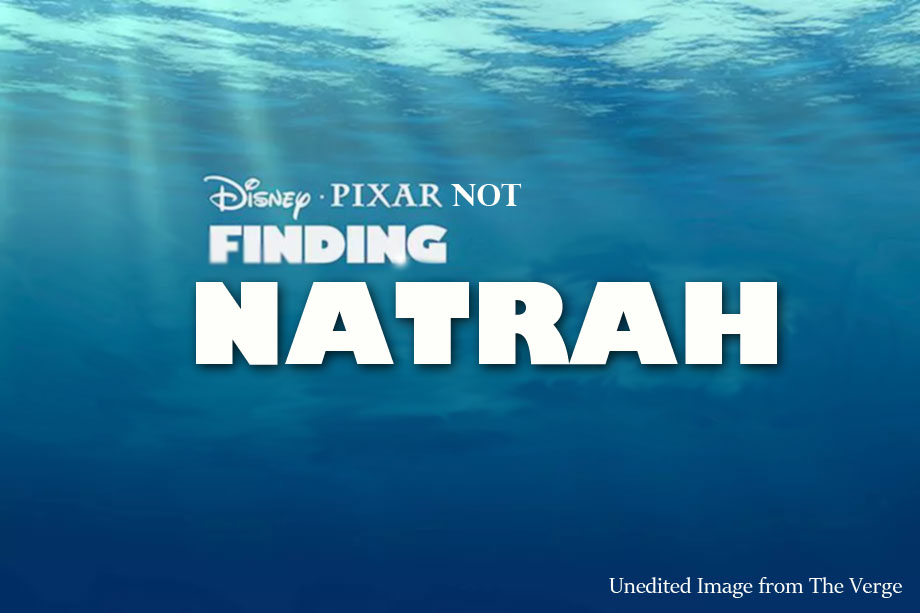 Aminah claimed that Adeline gave Natrah to her for adoption and was okay with Aminah raising Natrah as her own child with Muslim values. She added that Adeline didn't ask for Natrah's return during the 3 years Natrah stayed with her and they eventually lost contact.
When Aminah and Natrah lived in Bandung during the Indonesian War of Independence (1945-1950), the anti-colonial sentiment got Aminah worrying about Natrah's safety, so she decided to bring Natrah to Aminah's hometown Kemaman, Terengganu, where Natrah grew up.
But Natrah's life in Malaya wasn't so smooth when the colonisers kepoh
One day, a British official spotted her at a school competition in Kemaman. Bingo! So, he alerted the authorities.. Thanks to him, on 12 April 1950, Natrah and Aminah had to meet the Dutch Consul General in Singapore to see if Aminah was Natrah's legit foster mom or not.
Sadly, after a while, the British court put Natrah under the custody of the Singapore Social Welfare Department (SWD). As any loved one could relate, being taken away from Aminah triggered Natrah's waterworks:
"Aminah's my mom. Mommy, you love me, right? If you love me, please don't leave me, don't let these guys take me away," Natrah cried out.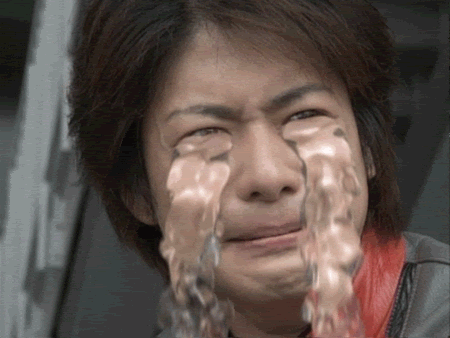 A month later, Natrah was transferred to the Dutch Consul General in Singapore. Meanwhile, Natrah's Legal Aid Fund was set up to help Aminah get custody of Natrah. Aminah won the case.. but not because she had lots of money. Instead, the court found something fishy in the Dutch Consul General's representation of Natrah's biological dad (still not clear why tho).
A few days after being released, she married Mansor Adabi. Angry at the Malay family for getting their underage daughter married to a Muslim, Natrah's parents filed for her marriage to be cancelled. Apparently, they can do that since Article 146 of the Marriage Act (Netherlands) gives parents the right to apply to end their child's marriage 6 months after marriage registration.
Y'all might think that the Dutch newspapers would pity her parents. But noooo.. Actually, they didn't spare the Hertoghs from public humiliation as they sensationalised the issue! A newspaper there, Bulletin Brabants Niewwsbald, repeatedly pointed out ​​Sergeant Hertogh's failures to bring back his daughter, with one of the headlines saying: "It is clear that Natrah's family has no attempt to get Natrah back."
So, to help the Hertoghs fight the custody battle, the Bertha Hertogh Committee (BHC) was set up. Successfully earning support from the Dutch queen, Dutch govt and their foreign ministers, BHC did everything it could to get all the supporting documents and statements, including birth and baptism certificates to send to the Dutch Ambassador's lawyer.
Then, came the court hearing on 20 November 1950. And what was the verdict? Well, the Hertoghs gained custody, Natrah's nationality was Dutch and her marriage with Mansor was stopped, since under Dutch law, marriage ties were only valid for spouses aged 16 and above.
The judge also said that Natrah's biological dad had the right to determine his child's religion, so she had to re-convert to Christianity. The decision made the whole country unhappy because the court did not consider Natrah's wishes.
In response to the court decision, Tunku Abdul Rahman, who wanted to help out, believed that the colonisers could not accept the fact that Natrah was raised by the Malays and even married one of them. Meanwhile, Aminah and Mansor didn't give up and managed to get the case reopened 3 weeks later.
So this custody battle led to many peeps… facing death row?!
During the court hearing on 11 December 1950, roughly 3,000 protesters gathered in front of the court to give moral support to Natrah's adopted family, and express religious and anti-colonial sentiment. Things got pretty tense as they waited for the hearing decision.
But the decision was postponed to the next day, cos the judge needed more time to decide, so the protesters lost their patience. All hell broke loose! Rocks thrown at the police, nearby white people used as punching bags, police firing shots. And it went on until 13 December 1950…
The Inquiry Commission on the Singapore Riot reported 18 deaths, 173 serious injuries, 119 destroyed vehicles and 72 cases of burning.
100 Malay police went missing during the riots. The disappearance is still a problem because they did not go back to their families and no evidence of death was found because the file was still in the British reserve.
After the riot, Natrah and her biological mom were escorted by 40 armed policemen to the KLM plane to fly to the Netherlands. Natrah was reportedly crying all the way to her family's home in Bergen op Zoom. Moving to a land she ironically wasn't familiar with, she struggled with replacing all she knew with her new lifestyle. Food, clothes, language, convent, Sunday mass… She eventually adapted and moved on to.. umm.. another marriage, but life continued to be tragic for her over the years. (We couldn't fit every event in here, so if you wanna know a little more, you can click here)
Meanwhile in Singapore, thanks to the riot, the Brits formed the Riot Squad (now known as the Police Tactical Unit). The team arrested 773 rioters, with some of them on death row.
Almost 70 years since the Natrah Riot, the riot is still seen by the locals as a fight against the colonists who tried to intervene in religious affairs without understanding the sensitivities of it. But even back then in 1950, many muftis in Malaya did not support this riot because it was not the right way to handle a bad situation, although the muftis did not say anything about Natrah's case as it violated the law.
"The misunderstanding that took place and caused the riots and fights invoked the curse and wrath of God" – a Kelantanese mufti at a Friday talk in 1950.
Meanwhile, feeling sorry for what happened, Tunku Abdul Rahman resigned as a senior govt official and started raising funds to help those on death row and continued helping them even after becoming the UMNO President the following year. His efforts paid off when the British eventually switched from capital punishment to life imprisonment, and saved five people from getting hanged.
Maybe Tunku's words from his speech should leave us with a souvenir for thought regarding an issue like this.
"The incident that occurred in Singapore in 1950 reflects the low understanding of the sentiments of Muslims. So, the Muslims felt offended and faced difficulty in controlling their emotions, resulting in a terrible riot in Singapore where so many lives were lost.

I remember the anger of the people at the time, and I am very angry because the girl was separated from her adopted mother, forced to live in a convent and forced to convert to Christianity "- Tunku Abdul Rahman.