[This article was originally published April 2016. He's since cycled to even further places for charity! Update on his travels at the end of the article.]
So you know how some people asking Chinese to #balikcina? This one guy from Alor Star decided to actually do it. Except he isn't hopping on a plane, or even a boat… no…. this champion, David Wu, is gonna friggin CYCLE back to Guangdong from his hometown of Alor Star.
How far is that you ask? Well here's his projected path…
How epic is that? Well when we tried to calculate the full distance on Google Maps, here's what it said…

Which is Google's way of saying…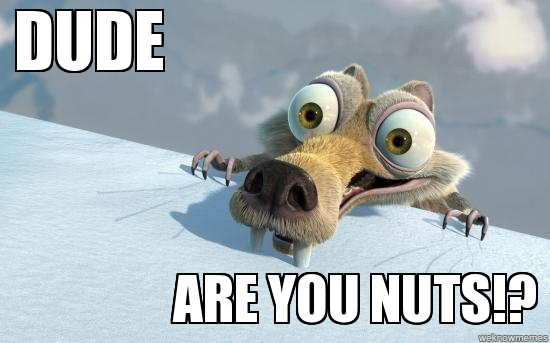 Here's the thing… it's not the first time David Wu has tried to break GoogleMaps.
Last time, he walked for 25 days. Why is David so itchy bekside?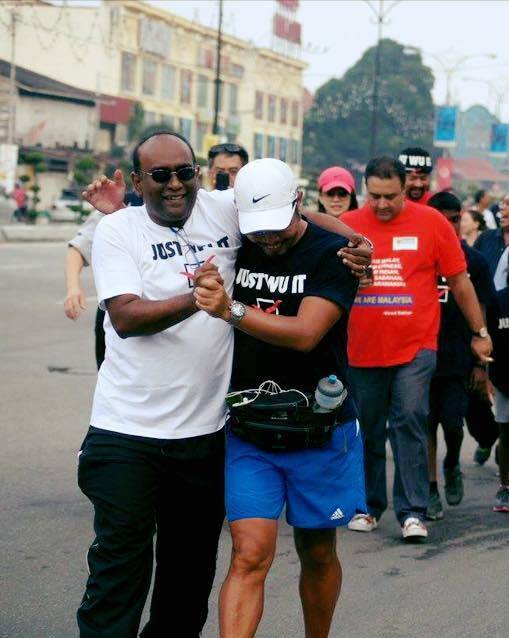 David is a restaurant-owner, who had always held a certain amount of admiration for his sister, a surgeon, for the lives she helped save. However, after she tragically passed away from cancer, David realised that he wanted to do more with his life that just peddling food and drink.
Last September 9th on what would've been his late sister's 50th birthday, David left KL for Kota Bharu on foot. During the course of a grueling 25 day walk, he made quite a lot of friends, some of whom walked with him during a few legs (heehee) of the journey. During the walk, he managed to get the public to donate a total of RM150,000, which he used to rebuild 10 houses destroyed by the floods in Rantau Panjang, Kelantan (cheekily called Projek Wumah)!
"For me personally, the greatest achievement of Projek Wumah lies in the knowledge that the living conditions of many families have been improved, and without them knowing the hows and whys. They don't need to.

The village folks remain clueless as to where this windfall had come from. I never told them about how the money was raised and from whom, except to say it's a gift from friends all over. No speeches, no thank yous and certainly no goodbyes needed.

And that's exactly how it was." – David Wu, posting after Project Wumah 1
One of the friends he made was Hayati Ismail, the project director for Food Aid Foundation, which helps poor and marginalised families. And together, they decided on what crazy stuff David could do next to raise money – and somehow, they decided that he should cycle to CHINA!
And David isn't even that good a cyclist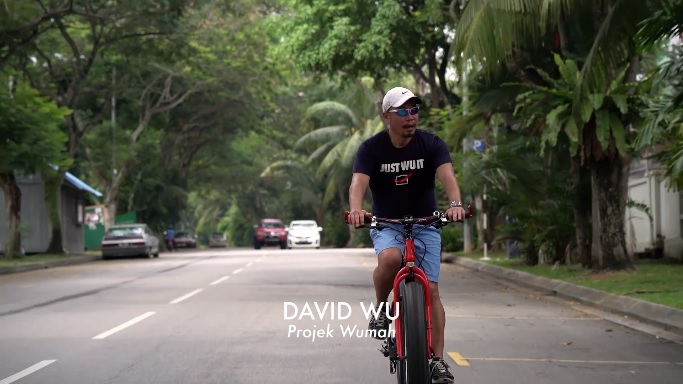 "I've clocked 60 km on the bike since I knew I was going to do this. Backside pain laa… And prior to that, the last time I cycled was over 10 years ago at some park in Singapore. But as they say, it's just like riding a bicycle…." – David Wu.
His friends verify this, saying his main experiences so far are probably trying his new bike from the house to his restaurant.
Thankfully, David he can focus just on cycling, cos someone's doing the rest of the hard work back home. His partner Hayati will be helping to source for houses that need help while he's cycling, and getting funds which he can use to help rebuild them. And the both of them are calling this journey… *drum roll* … Projek Wumah 2!
But this time, David's got some backup. He's teamed up with webe community, a crowdbacking community project by the latest telco in town, to generate funds to rebuild these homes. One cool thing about this partnership is that webe understands that times are tough, so they don't expect everyone to donate…
You can donate to David Wu without even donating!
So the webe community is actually a rather unique initiative by webe, Malaysia's newest telco. What webe community is doing is asking people to help share information about good causes like David's story, and if it gets enough interest, webe will fund the project on your behalf. If you wanna help out, the first thing you need to do is to download the webe community app.
In fact, David's project is just one of some other pretty awesome projects on the page as well, such as an app to prevent Dengue (no seriously), and rather randomly, to help fund a KL Zombie Movie (!). We actually think this is a really cool way for webe to introduce their brand to the Malaysian public (and not just cos they're soon gonna be a CILISOS advertiser).
So why don't you help David get the wheels moving towards rebuilding Malaysia for all?
Cos after all…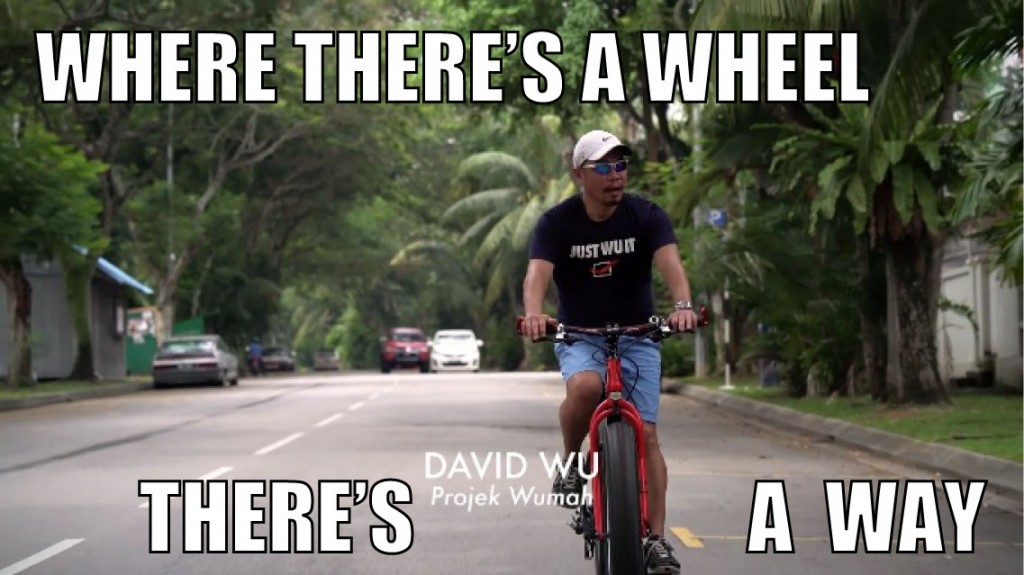 And he's got two.
[UPDATE Sept 2019]: David Wu's journey's haven't ended yet folks.
On Merdeka Day 2017, David again set out for another journey on his trusty bike: he's going to cycle AROUND THE WORLD! Called the Seven Wunders or Ride for Gold, David cycled over 35,000 kilometers over four continents and 26 countries, taking him 2 years to do so as he finally returned home on Merdeka Day this year.
And as you probably can tell from the name Seven Wunders, he even visited the seven modern wunders of the world; the Taj Mahal in India, Colosseum in Italy, Petra in Jordan, Christ the Redeemer Statue in Brazil, Chichen Itza in Mexico, Machu Picchu in Peru and the Great Wall of China.
"Cycling to the seven modern wonders of the world took far more perseverance than I thought I ever possessed. The challenges and experiences were hugely life changing as one can imagine, but the reward at the end of it all can never be expressed with mere words. Or tears. This was a mission by a 50-year-old man who decided to find the meaning of life," – David Wu
Of course, he didn't do it just to keep fit or work out. His Ride for Gold campaign also helped to raise funds for childhood cancer patients from society's least well-off. A total of RM315,000 was raised for the National Cancer Society Malaysia's Children's Home of Hope. Despite that, David still feels like he can do more.
"What's next? Simple. To keep the dream of raising RM5 million alive. The effort continues. If anything, it has only just begun, just as the search for the meaning of life", – David Wu
His Seven Wunders campaign officially ends at the end of this Sept 2019. You can still help out in the meantime with donations, with more details at the SevenWunders Facebook page.