Meet Raj (not his real name), from Seremban. He is of Indian descent. 6 months ago, Raj had just graduated from university and was ready to conquer the world. He decided to look for a job in KL because, well, more opportunities la. After a while, he was over the moon when he managed to get a rather well paying job in Damansara, and started looking at the logistics of moving to KL.
Buuut… Aside from dealing with the usual jitters of starting a new job and adjusting to a new place, he had ANOTHER unexpected challenge coming up…
He couldn't find someone who'd rent a place to him
Coming from Seremban, he of course had to find a place to stay because travelling from Seremban to Damansara everyday would be ridiculous. Right? Right? Well, he had to do exactly that. Raj would travel to and fro Seremban-Damansara everyday while looking for a place to stay around Damansara. His travel time itself was about 5 hours everyday!
But all this was temporary until he found a place… or so he thought. He went through hundreds of listings, trying to find a room to stay. It was difficult to find ads that didn't already state a racial preference (Chinese ONLY, No Indians, etc.). After days of searching, he finally narrowed down to 10 listings that didn't have any racial preferences and actually fit into his budget. But since he only wanted ONE room, 10 also a lot already mah… So he started calling these homeowners. Turns out even these 10 owners had a problem with his race.
"This one guy asked me if I was okay with living with 5 Malay guys and I said yeah, no problem. The homeowner then told me he'd get back to me after checking with the boys and then proceeded to ignore my messages and calls afterwards."- Raj
He was spending around RM 50 everyday just to get to work
So obviously the distance traveled everyday was not only absurd but also VERY COSTLY. Raj drove his parents' old car to work everyday, which means the car makan minyak like a thirsty kid in a Gatorade ad. Top that with toll and parking, his daily expenditure was around RM 50! This was wayyy too expensive for a work commute. Not only that, the commute was very tiring as well.
Raj's salary was RM 2,500. If he continued spending RM 50 everyday on transport, he'd end up spending more than RM 1,000 just on work commute for the month! So, he reluctantly quit his job and moved back to Seremban. Since he only worked at the company for a short period of time, the record has made it difficult for him to get a job elsewhere. It has been 4 months and he is still unemployed.
Turns out, he's not the only one facing this problem
Y'all may remember this video by R.AGE on racist rentals. Property racism is a prominent issue in Malaysia. Close to 50% of the first 100 ads for Selangor properties on a local room rental website stated a specific racial preference. On classifieds websites, the number is over 70%.
People of Indian and African descent tend to be the most discriminated against when it comes to property rentals.
"The best response I got was 'I'm not racist but we only want Chinese tenants.'"

"Some of the homeowners said it was because they were afraid the Indian cooking would stain the walls and carpets, or that my prayers would disrupt the other tenants. I told them that I didn't do any of that, but the answer was still 'No.' I felt robbed," she said. "Because I had the means to pay, I was often one of the first few to call and yet I got passed over because of the colour of my skin!" – Ezriann Charanya, R.AGE, January 20, 2015
Technically, the Federal Constitution does prohibit discrimination against ci­­ti­zens on grounds of race, descent, gender and place of birth, the prohibition is only limited to discrimination by a public body. Those in the private sector, cannot press charges if they are unfairly discriminated against.
The National Unity Consultative Council (NUCC) had some years ago proposed two draft bills to deal with unfair discrimination. The bills, known as the National Harmony and Reconciliation Bill and the National Harmony and Re­­con­ciliation Commission Bill, were put up for public feedback but were not taken up by the Govern­ment.
MP Teo Nie Ching has also previously supported the need for anti-discriminatory legislation.
"A proper equality law or anti-discrimination act will provide a wider range of remedies for discrimination and lead to greater national consistency in anti-discrimination protections.

"We need such a law to provide an important federal symbolic statement about the unacceptable nature of any type of discrimination. This would contribute to ensuring that all persons are treated with dignity and respect regardless of their religion, race, descent, place of birth, or gender."- MP Teo Nie Ching, South China Morning Post,  09 January, 2018.
While these laws might curb open discrimination, there's another issue that's still harder to lock down…
Homeowners do not think that they are being racist
Other countries have strong legislation as well. Singapore has Article 12 of the Constitution of the Republic of Singapore which guarantees that there shall be no discrimination against citizens across the board. In Australia, there are laws such as the Age Discrimination Act 2004. Disability Discrimination Act 1992. Racial Discrimination Act 1975.  However, studies in both countries have shown that racism in rentals STILL exist.
"Eric Foenander and his two friends are Singaporeans of Malay origin, but 33-year-old Foenander said they were treated like "second-class citizens" during an apartment hunt last year. "Our agent hinted at the idea that the rejection might have been because our non-Chinese roots did not sit well with the elderly Chinese landlords," Foenander said." – CNBC, 2017

"A $350 room in the city is advertised for "Asian female only" while a property near Town Hall station says an "Asian required". The designations are permissible under state laws because they were posted by tenants seeking housemates and not by landlords or rental agencies, the NSW Anti-Discrimination Board said." – News.com.au, Feb 2018
So even if laws are created, it might not solve the underlying problem. Nurul Asmui Md Azmi, the web editor of rental database site iBilik.my, has also noticed – in the course of moderating the website – that most homeowners prefer to rent to their own race.
"I don't think people are trying to be spiteful, it's mostly to do with the commonalities that they share.

For example, most Malay Muslims would prefer to live with someone of the same faith who understands the religious and culinary restrictions involved – it just seems more convenient that way, for both owner and tenant."- Nurul Asmui, R.AGE, January 20, 2015
But even some CILISOS staff admitted to being hesitant to rent to some demographics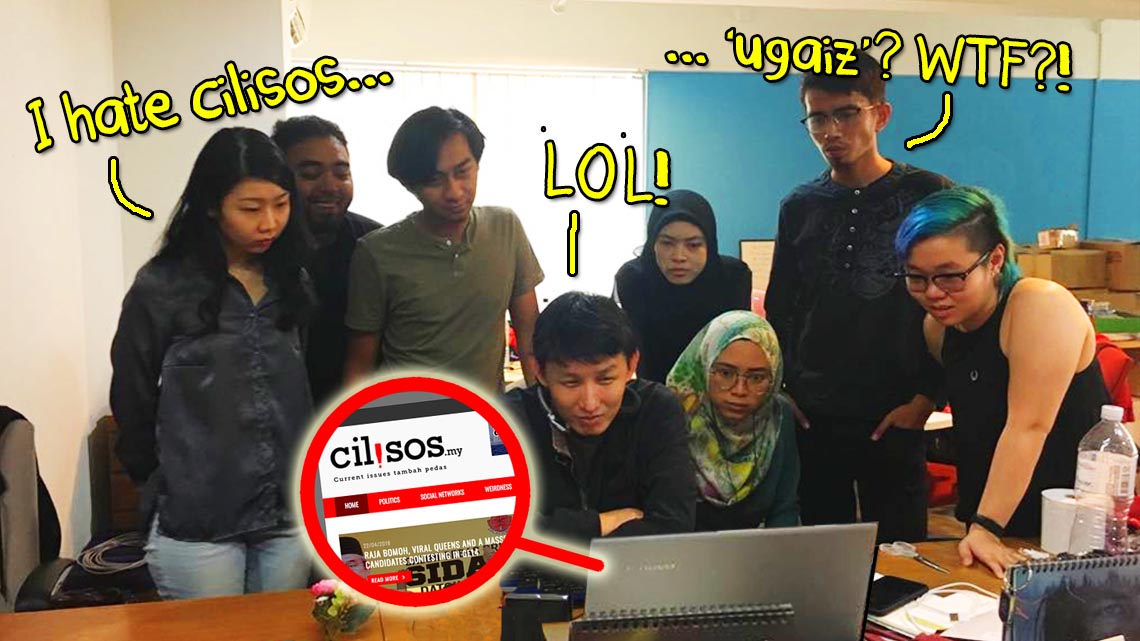 When CILISOS had a conversation about renting rooms and apartments, almost half of us had some hesitations (staff were encouraged to be honest). There was an interesting conversation about room-mates vs tenants, where most staff would prefer someone closer to their culture because they actually would have to live with them. And speaking to other landowners, likewise, there are certain commonalities.
"I can't even say if there's any race I'm not comfy with renting to. But I do have a few stereotypes I'd be wary off. Credit worthiness generally Malays have more incidences of being borrowed to a hilt." – Anonymous
The thing is, the human mind (and most animals for that matter) survives on generalisations. Our brains are scientifically not capable of digesting raw data, so we generalise.
"Generalization is the concept that humans and animals use past learning in present situations of learning if the conditions in the situations are regarded as similar.[1] For example, if a person has learned in the past that every time they eat an apple, their throat becomes itchy and swollen, they might assume they are allergic to all fruit." – Wikipedia
In the conversation in the CILISOS office, we agreed that to some extent, we all generalise – e.g. "Chinese are more money-minded than Malays in general". However, the point where it becomes RACIST, is when we assume ALL CHINESE are money-minded and ALL Malays are bad financial planners.
By that logic, to be WARY of a particular stereotype to rent to, is human nature, and hard to avoid. BUT to assume ALL individuals in that stereotype are BAD without exception – that's when it becomes unfair, and arguably racist.
So to all Malaysian landowners – you might have eaten a bad apple before, and there may be a lot of bad apples in a particular barrel, but if a good one were to present itself someday, it might be constructive to try a bite at least.
Co-written by Aish and Chak