We're sure most of you out there will understand how growing up, our Asian parents would have put a lot of pressure on us to succeed. Doctor, lawyer, engineer or disappointment right?
Well of course, it's hardly their fault for wanting the best for us. However, a lot of times, that does mean we may end up doing a degree or a job that we don't actually want just to either please our parents or because the job pays well. This also means having to sacrifice your real passions, such as singing, writing or cooking. Besides, where got money working as cook or writer?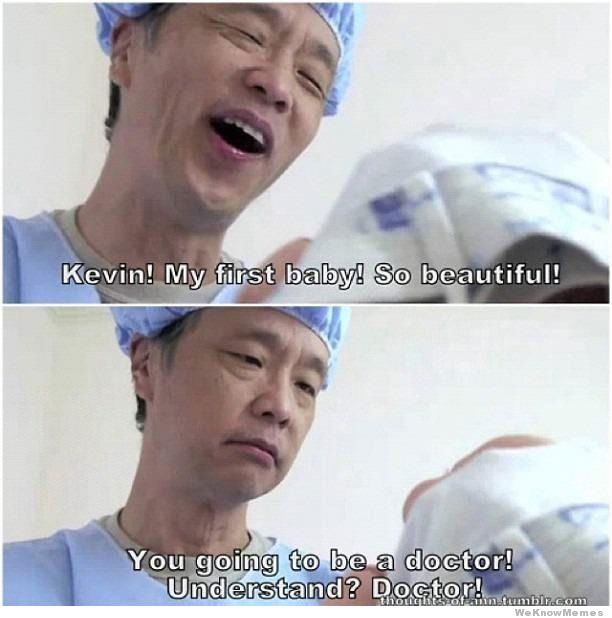 Your passions pay better than you think
Okay la let's face it: uni is suuuuuper expensive these days. In fact, for the younger millennial generation, it's found that one out of every three millennials often regret going to university due to rising tuition fees. It's a pretty big gamble to put RM100k into a degree if you're not going to work in the field right? Plus many researchers say that when parents interfere with their kids' career path, it usually damages their development and confidence. But then if you don't do degree, where to find good paying job in the future?
Here's the thing tho, that's not actually true anymore! In fact, many jobs that don't fall into 'doctor, engineer, lawyer' these days pay surprisingly well. Besides, even if you did so a degree in, say, law for example, you don't even necessarily need to end up being a lawyer either. In the new era for a lot of us, chasing your dreams can actually be both mentally and financially rewarding.
Now we know some of you skeptics sure won't believe one. That's why we've teamed up with Tiger to help you 'uncage' yourselves by highlighting three people who chose to chase their true passion – food.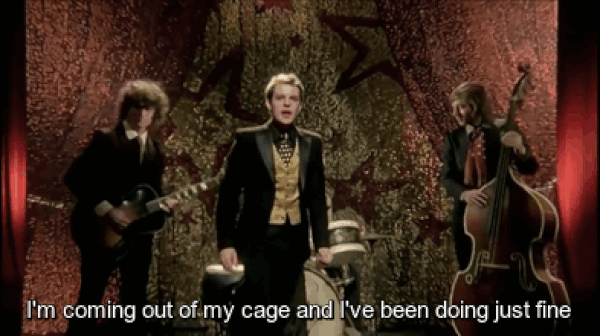 Three 'heroes' who uncaged themselves and did what they truly love – food
1. The engineering student who gave up robots for ramen
Jun Chan was a Malaysian engineering student in America when one day, he felt a lil homesick and really wanted some Malaysian food. He called his mom and learned over the phone how to cook some of his favourite dishes growing up. Over time, Jun got good at it – really good in fact, and wanted to do it full time once he was out of uni.
However, his parents weren't convinced that a chef could give him a practical or secure livelihood, especially when his sister was a doctor #asianparents. Jun didn't give up tho, and decided to take the gamble of travelling to London, where he would become a chef. While he was there, his parents came over and Jun won over his parents once they tried his cooking.
"My parents were not amused and almost ashamed in the beginning. But for the most of it, I think my love and passion showed and I have been very fortunate to have friends and family that have been extremely supportive with love and patience. And if they aren't, I usually just let my food do the talking," – Jun Chan
Skip forward to today tho and you'd be able to find him working on getting his restaurant Bowls of Steel up and running. Imagine the lovechild of ramen and pan mee and you'd probably be close to the fusion noodles that Jun will have on his menu.
2. The advertiser who had an epiphany to advertise her own brand
Meanwhile, Im Cheah used to have a successful but busy career in advertising, with days spent working late without getting to be with her family. She always had this feeling at the back of her mind to try something new, but never had the courage to uncage herself until one day a few years ago, she listened to her brother talk about his regrets in his final hours.
"When my brother passed away in 2016, it was a wake up call for me to follow my dreams. As cliche as it sounds, I'd like to have a great story to tell my grandkids in the future, and not how many ads I've done for my clients. So after spending the last 16 years building brands for others, I finally decided that it was about time to create a brand for myself," – Im Cheah
These days, Im spends plenty of time with her family running Bacon It, making and selling bacon and alcohol-infused treats such as bacon popcorn. Of course it was tough at first, but fueled by her passion to make good bacon and snacks, she persevered.
From buying the wrong machines to having to find how to package her treats, it was countless attempts of trial and error, Im says that while it was a challenge, she learned from them and managed to pull through.
3. The restaurateur who went from no customers to too many
We've got noodles, we've got bacon, all we need now is some rice. And not just any rice, no – biryani. And not just any biryani – siew yoke biryani. That's the signature dish of Herukh Jethwani's Meat the Porkers, his hugely popular pork-based Indian restaurant. He originally studied Hospitality and Tourism Management in college, and while it definitely helped with running his shops, he knew his main passion was food.
"My mother, father, grandmother, aunts, mother-in-law and wife are all amazing cooks! My father also owned a North Indian restaurant called Bangles since I was four years old and I practically grew up there! I have so many fond memories running around the restaurant, messing with the kitchen staff, birthday parties and so much more!" – Herukh Jethwani
While these days you'd usually find his restaurants packed with people, back when he first opened, not a single person entered his shop. A journalist later came in and wasn't impressed with the idea of fusing pork and Indian cuisine at first. But all that changed once she tried Herukh's food, and wrote about Meat the Porkers, giving it much needed publicity, and from there on the crowd began to pour in.
Herukh even considered closing the shop as he couldn't deal with all the customers, but thanks to his wife and a cold beer, he calmed down and carried on. He has no regrets now, and even has a few words to any budding restaurateurs out there.
"I would advise anyone who wants to open a restaurant and do something different to make sure they know their product. The issue many restaurateurs face is that they can't cook and when that happens they are always at the mercy of their chefs… Know your product, know how to fabricate your product and you will always enjoy the safety of running your own restaurant," – Herukh
But actually, they're not that special – they just uncaged themselves to chase their dreams
We know most of you out there may still be in jobs you hate or be stuck in situations you regret, and that's okay. Perhaps you need the money, or perhaps, like Im Cheah, you haven't had that moment where you decide to drop it all and do something new. But if you do, you should also do your very best and not give up if things do start getting rocky – like Herukh and his pork-themed Indian restaurant.
Our friends at Tiger also realise that many of us Malaysians find it difficult to embrace our true passion, which is why they now have a new campaign to awaken Malaysians and encourage you to uncage yourselves to pursue your dreams – Tiger Uncage.
Part of their goal to get you to free yourselves is to inspire you with success stories such as those three brave souls that we talked about in this article. Oh and by the way, they are also the stars in Tiger Uncage's newest video, which you can watch below!