Lately, we've seen soooo many UMNO peeps jumping out from the party and into Pakatan Harapan, especially the Parti Pribumi Bersatu Malaysia (PPBM) because it is Dr Mahathir's party and somewhat similar to UMNO. But one person caught our attention because his application raised some issues. His name is Tan Sri Abdul Rahim Thamby Chik.
At the time of writing, he planned to sue a senior DAP leader, Khoo Poay Tiong for suggesting PPBM to reject his application. This made Ramkarpal Singh questioned his decision of wanting to join PPBM.
But… who is this guy anyway? He was actually the former Chief Minister of Melaka and youth chief of UMNO. He was also the former Chairman of the Rubber Industry Smallholders Development Authority (RISDA) from 2010 to 2015.
What he did recently may just be the tip of the iceberg. If you were to google his name, you'll find out his known for various scandals, hence the nickname Father of Scandals given by Khoo.
1. He allegedly raped a 15 year old girl!?
When we first mentioned his name in the office, those who knew him would instantly mentioned the rape case he was reportedly charged with.
The story began in 1994, when a 15 year old girl named Noryati binti Mohamad Yusop claimed that she had a sexual relationship with Rahim Thamby Chik. He was charged with statutory rape under the Penal Code cos it was illegal to have any sexual relationship with anyone under 16, with or without consent.
However, the charges were dropped by then Attorney General (AG), Tan Sri Mohtar Abdullah, who claimed that a prima facie wasn't established for this case. Not only that, he also claimed that Noryati was reported to have 17 instances of sexual relations with 14 men, eight of whom confessed to the acts.
However, Noryati had only claimed that Rahim Thamby Chik was the first man she had initiated such relationship with. Aiya, like evening drama wei. So, this caused Noryati's grandmother, Pendek binti Ahmad, to resort to then DAP secretary-general, YB Lim Guan Eng, who had defended Noryati in this case.
Guan Eng ended up being charged and sentenced to 18 months' jail under the Sedition Act and the Printing Presses and Publications Act.
In the most known version of this story, Noryati, who gave birth to a daughter due to this, was later sentenced to three years of 'protective custody' in a rehabilitation centre after allegedly being detained for 10 years without parental custody.
But here comes the…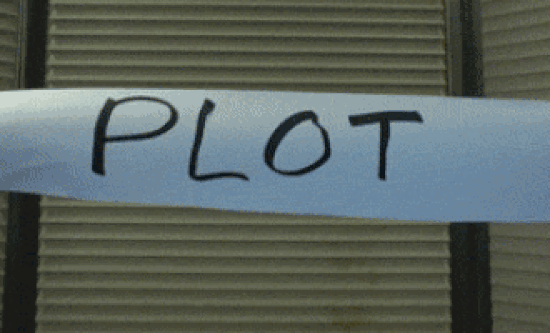 After FIVE years of fighting this case, Noryati actually took back all her allegations against Rahim Thamby Chik. What!? Even Noryati's grandmother, Pendek, stated that she didn't understand why her granddaughter did that.
"I don't understand why my granddaughter would state that she didn't have an affair with Tan Sri Rahim now after confessing that she had an affair with him for five years since 1994. She had even sworn on her statement at the court in front of the judge." – Pendek binti Ahmad to Keadilan Rakyat, translated from BM.
Fast forward today, Rahim Thamby Chik claimed that the case was actually a conspiracy against Dr Mahathir. Wait, what's the connection? Apparently, back when this case happened, Rahim Thamby Chik was reported to be a 'rising star' and Dr Mahathir's favourite. He claimed that the case was the dirtiest political conspiracy against him which came from political jealousy and a planned effort to prematurely kick out the prime minister then.
As a matter of fact, he claimed that the forensics team in Hospital Kuala Lumpur informed him that the evidence against him didn't exist. Ohhhh…
Okay, fine. If this case was a political conspiracy against him (and didn't even happen), then how would you categorise this next case as?
2. Aiyo, he accused Sultan Selangor's son of converting to Catholic!  😮
This is a story about a person who didn't fact check before pressing that share button.
21 years after his famous case, Rahim Thamby Chik cari pasal with the royal family of Selangor. He was reported to have defamed the Raja Muda of Selangor (aka the Sultan's son), Tengku Amir Shah with his Facebook post which accused that the Raja Muda had become a Catholic(!).
In his Facebook post, Rahim Thamby Chik wrote:
"News of the conversion of the Selangor Raja Muda Tengku Amir Shah to Catholicism is very sad for Muslims in the whole country and the world. This sadness is compounded by the two tragedies involving Muslims in Mecca and Arafah. May the desire of the Selangor Sultan to meet the Pope in Vatican City be fruitful." – excerpt taken from The Star.
According to the Selangor Council of the Royal Court, Tengku Amir Shah was actually in the United Kingdom as he was undergoing an office cadet training at the Royal Military Academy Sandhurst.
The council stated that Rahim Thamby Chik didn't bother to check the original posting which he retrieved from a website called World Daily News Report. He was charged under Section 4(1)(c) of the Sedition Act 1948 which could cause him to be fined up to RM50,000 or three years jail time.
Despite facing two police reports lodged by the council's secretary and Selangor Sultan's private secretary, his initial charges were withdrawn by the deputy public prosecutor after he pleaded guilty to an alternative charge.
In the end, he was fined with RM1,900 in default three months imprisonment by the Sessions Court. Rahim Thamby Chik was also reported to have tendered a public apology to Selangor Ruler, Sultan Sharafuddin Idris Shah and Tengku Amir Shah, besides expressing remorse for his action.
Wah, simply apologise and pay a fine can get you out of such trouble?? Some people may argue how unfair this was considering that other people would end up in jail for messing with the royal families. For instance, a commoner and teenager Mohd Amirul Mohd Shakri was sentenced to a year in jail after posting Facebook insults against the Johor crown prince, Tunku Ismail Sultan Ibrahim.
Apparently, according to Eric Paulsen, if you plead guilty, your charges would eventually lessen. That might be the reason as to how Rahim Thamby Chik ended up only paying that much fine instead.
3. He was one of the people charged for screening the alleged Anwar sex tape
Before we move on to Rahim Thamby Chik's next scandal, we would like to clarify a couple of things. First of all, this trio is known as
'Datuk T'
(which allegedly
stood for Datuk Trio
). Secondly, they are not a boyband. #sorrytodisappoint
After Saiful Bahari's sodomy case, Datuk Seri Anwar Ibrahim was accused of being involved with a sexual relationship with a prostitute. Sometime in March 2011, a sex video was screened at Carcosa Seri Negara for a selected group of journalists. But here's when trouble erupted.
A few days after the screening, Datuk T actually boasted how they were present during the screening (and allegedly screened it too), hence revealing their identity la. The trio which was made up of Rahim Thamby Chik, Datuk Shazryl Eskay (a former Thai honorary consul) and Datuk Shuib Lazim (a former PERKASA treasurer), called the Royal Commission of Inquiry (RCI) to investigate the sex video implicating Anwar Ibrahim. It was reported that Shazryl Eskay and Rahim Thamby Chik knew each other when he was searching for a hotel with good security level without involving the police.
Rahim Thamby Chik suggested that other opposition leaders like Dr Wan Azizah and Datuk Seri Hadi Awang besides the NGOs and media should be called in during the RCI investigation.
"Let everyone see the truth." – Rahim Thamby Chik to The Star.
Despite wanting to reveal the truth to the mass, there were a few instances where one may question if this allegation was even real. For instance, when Shazryl Eskay claimed that he initially couldn't play the video and how Datuk T couldn't verify where they got the video from. This allegation caused a peaceful demonstration in Alor Setar, Georgetown and Kota Kinabalu.
In the end, they pleaded guilty at the Magistrate Court in June for revealing the sex video of Anwar Ibrahim. Shazryl Eskay and Shuib were charged for screening pornographic material under Section 292(a) of the Penal Code Act 574 while Rahim Thamby Chik was charged for accomplice under Section 109 of the same code;
Shazryl Eskay was fined RM3,000 or jailed for 3 months
Shuib was fined RM1,500 or jailed for two months
Rahim Thamby Chik was fined with RM1,000 or jailed for a month
But this case has summmmmmmthing to do with the next scandal Rahim Thamby Chik was involved in.
4. He was involved in a graft case… but another person was imprisoned for it
Apparently, Pakatan politicians were reported to have believed that the sex video was a plot against Anwar Ibrahim by Datuk T. It was believed that Anwar Ibrahim had ended Rahim Thamby Chik's political career over a sex-related controversy.
Not only that, it was also reported that Anwar Ibrahim lodged a report against Rahim Thamby Chik (for a RM40 million corruption) among other Cabinet Ministers la, including then Minister of International Trade, Dato Rafidah Aziz. And Anwar Ibrahim wasn't the only one to lodge such report. Mohamad Ezam Mohd Nor, the then Keadilan Youth Leader, also lodged a few reports… that caused him to be locked away!?
After all those police reports lodged and being called in for his statement to be recorded, Ezam felt as though the police weren't doing anything. The investigation reports actually offered proof of acts of corruption and power abuse and how the Anti-Corruption Agency and AG recommended criminal proceedings against both of them. If that was so, then why was Ezam the one being locked away instead?
Apparently, the report Ezam possessed was an official's secret la. His act of revealing the information to journalists had caused him to be charged under the Official's Secrets Act 1972. Although he was initially bailed, he was later found guilty and imprisoned for two years. Ezam believed that the document he possessed were locked away in some secret vault.
As for Rahim Thamby Chik and Rafidah Aziz, they weren't found guilty as it was reported that the evidence against them were unsubstantiated. The investigation against them were eventually dropped and… Rahim Thamby Chik walked freely again.
Seeing how he was involved with all these scandals…
What would happen to his application to be a PPBM member??
At this point, some of ugaiz may wonder why we only present the scandals Rahim Thamby Chik was involved with. Okay la, we also actually found out that he's actually a pretty vocal guy. As the Chairman of RISDA, he encouraged Bumiputera businessmen to be digitally active. He, who is also the President of Gagasan Badan Ekonomi Melayu (GABEM), mentioned that many businessmen are still involved in business traditionally.
But what does GABEM has anything to do with this story?? We actually found out that Rahim Thamby Chik, under GABEM, had been reportedly giving his full support to Pakatan Harapan. He believed that the gomen can help Bumiputera's economy by increasing productive Bumiputera businessmen.
Aside from the concerns some Pakatan members have over Rahim Thamby Chik's application, PPBM President, Muhyiddin Yassin mentioned that his application to PPBM would be vetted just like all other applications.
"They (Politicians applied to join PPBM) must not be involved in corruption or abuse of power." – Muhyiddin Yassin to MalaysiaKini.
But, in the meantime, we shall just wait and see on what's gonna happen with Rahim Thamby Chik's application to join PPBM.