A lot of people tend to cast their vote based on party or the politicians themselves… but what if you don't know who the politicians are beforehand? So, we were inspired by a game show called The Dating Game where hopeful singles would pick their next beau based on the answers they got, without ever seeing the faces of their potential lovers.
So, what we did was: we listed 3 pros and 3 cons of each PM candidate without revealing who they are at first. All you gotta do is look at the traits of each politician, and rate how likely you would vote for this person to be the next Malaysian PM. If you're super curious to know who they are, there's a "Siapa dia?" spoiler tab for each politician after you've rated them!
Without further ado… WHO IS MALAYSIA'S NEXT TOP PM?
Candidate 1
Siapa dia? (click the spoiler after voting ah)
Spoiler
According to several publications, YB Dato' Sri Ismail Sabri Yaakob is the current frontrunner in the PM race. Not many people realize this, but he does have a few achievements to his name:
Candidate 2
Siapa dia? (click the spoiler after voting ah)
Spoiler
Like a phoenix rising from the ashes, YB Dato' Seri Haji Anwar Ibrahim is back again in the political zeitgeist as a possible PM candidate. He's tried to take the metaphorical throne like,what, six times now? What's he done to deserve the position?
For starters, he was named one of the top four Finance Ministers by Euromoney in 1993, then Finance Minister of the Year in 1996; he was at the helm of Malaysia's era of economical prosperity. He has gone to jail twice for sodomy, so he technically has a criminal record, though he later received a royal pardon.
Candidate 3
Siapa dia? (click the spoiler after voting ah)
Spoiler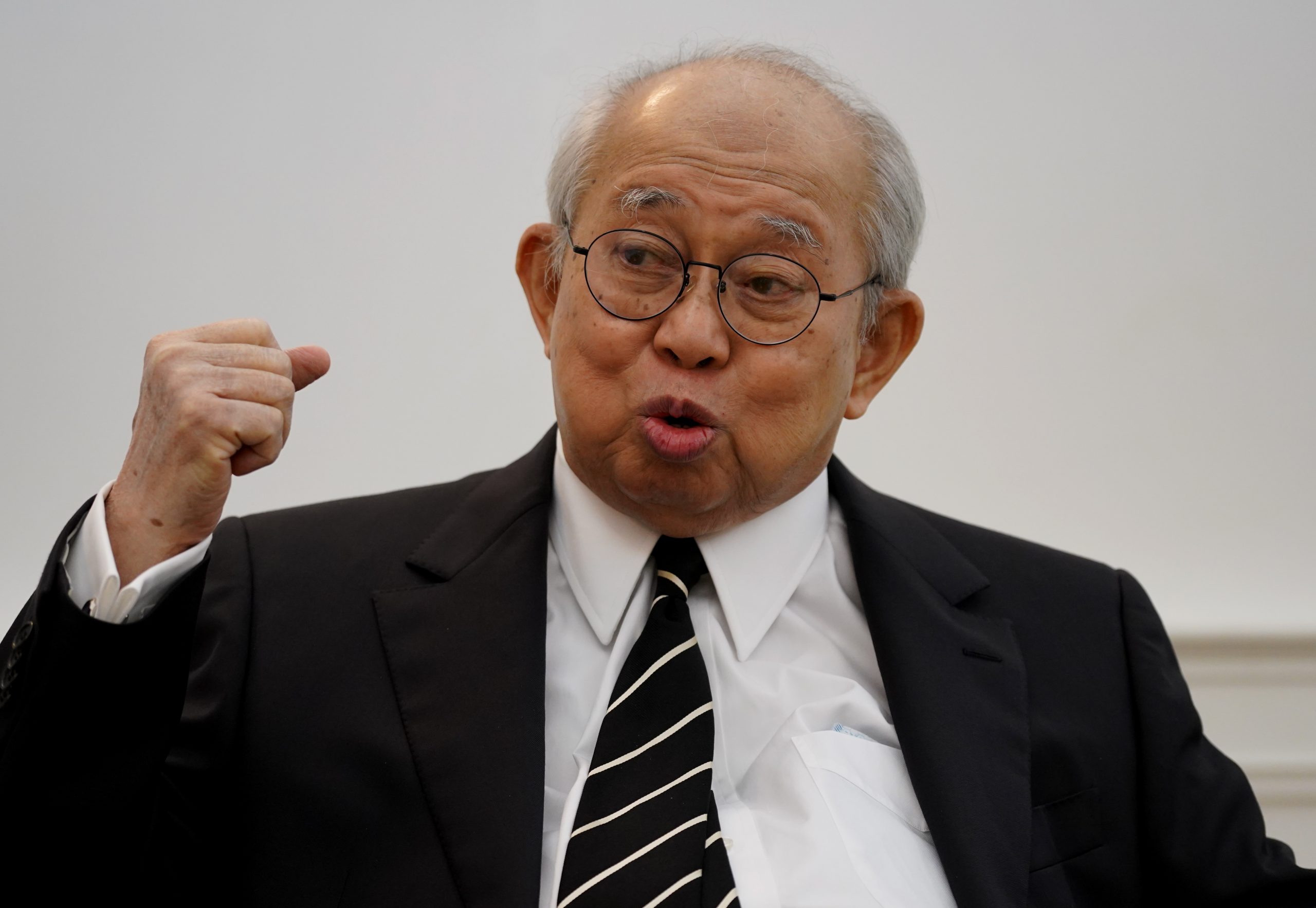 YB Mulia Tan Sri Tengku Razaleigh Hamzah (affectionately known as Ku Li, The People's Prince, or Ku Kita) is the longest serving Member of Parliament in Malaysia… in fact, he was serving as Finance Minister when Tun Hussein Onn was around.
The UMNO veteran was so involved with our country's economic development, he was dubbed the Father of Malaysian Economic Development (yeah, real creative, we know). We tried to dig up some dirt on this man, but apparently he's squeaky clean. Damn.
Candidate 4
Siapa dia? (click the spoiler after voting ah)
Spoiler
Son of Tun Hussein Onn, cousin of Bossku, YB Dato' Seri Hishammuddin Hussein is perhaps remembered best for brandishing a keris at the 2005 UMNO annual general meeting.  The Malaysian sword saint (this nickname is a Cilisos Original™) has been:
Minister of Foreign Affairs
Minister of Defence
Minister of Education
Minister of Home Affairs
Minister of Youth and Sports
Senior Minister in charge of Security
Acting Minister of Transport
With such a long list of positions, has he done anything notable? Well… he was the guy in charge of the search for the missing MH370 plane back in 2014. Despite coming up empty handed, we still think it was a valiant effort both on the parts of Hishammuddin and everyone else involved.
Candidate 5
Siapa dia? (click the spoiler after voting ah)
Spoiler
Tall, dark, handsome, YB Haji Khairy Jamaluddin's looks have garnered him the nickname of "Daddy" by Malaysian netizens. Daddy KJ has served as Minister of Youth and Sports, and he was very recently our vaccine coordination Minister and Minister of Science, Technology and Innovation.
We've picked out two of what we think were the highlights of his career:
He was part of the national polo team that outplayed their Thai adversaries and net themselves a gold medal
The National COVID-19 Immunization Program has seen its fair share of up and downs under his watchful eye, but we seem to be on the right track right now
His track record isn't exactly spotless – he messed up the vaccine choice thing a few months ago, and there was a massive corruption scandal in the Ministry of Youth and Sports back in 2016.
Were they who you expected them to be?
In case anyone got a little salty, we really meant this one to be a bit of fun for you guys, since the political situation in our country's a liiiittle tense right now. Yes, we admit that the pros and cons might be a bit vague, and they don't address everything the politicians have done but if we did, you'd probably know who they were right off the bat.
The point we're trying to demonstrate is maybe we tend as rakyats to vote based on who the person is rather than their merits, so… we'd love to ask: did you get who were originally gonna vote for? Did we make the hints too obvious? Also, we might be publishing the results of this mini poll in a sequel article in the near future, so be sure to stay tuned for that!