Say what you will about Anwar Ibrahim, but he did something that Malaysia has never seen before – a credible multi-racial opposition party. With this unique hammer, Pakatan Rakyat almost brought the mighty Barisan Nasional down in the last election. Unfortunately, the prospects for the next one in 2018 have suffered a serious setback, due to Anwar being jailed for sodomy. He is currently already serving time in Sungai Buloh prison (also, in pretty harsh conditions for a 68-year old).
Of course, while there's still a small chance he might get out early, we thought we'd jump the gun and introduce you to the people linked to taking his place – a position that requires a very tricky balance of interests.
PKR – which represents Malay moderates,
PAS – which represents Muslim conservatives, and
DAP – which isn't aligned to a particular race, but by virtue of being largely urban-driven, seems to have a Chinese image, with Indians throwing support as well (Eventhough they have Malay reps).
Yep, doesn't sound easy. Also, it's assumed that the same leader, if PR wins GE3, will be Prime Minister. Big shoes to fill? You betcha. Let's take a look at who's in with a shouting chance.
1. Wan Azizah
If anything, Wan Azizah serves as a credit to her husband's reputation – for her gentle strength in not just being defiant to the scandalous charges, but even rising to the occasion in a big way. The last time her suami was in jail, Wan Azizah rose to the occasion in a big way, laying the groundwork for Parti Keadilan Rakyat, and becoming its first president. Despite these monumental achievements, the former government doctor graciously stepped aside from her position as MP for Permatang Pauh when Anwar came back.
"I was very reluctant to enter active politics again. After Datuk Seri Anwar Ibrahim had been released from prison (in 2005), I felt that I had done with what I had set out to do. When this happened again (the Court of Appeal decision to disqualify Anwar from contesting) Pakatan Rakyat partners PAS and DAP, together with PKR's political bureau, discussed and came up with my name. I felt that it was part of national service. I also felt revulsion over the way the courts were used. I felt that I had to do something. For the remainder of my life, this is my contribution to the future generation. This is part of what I want to leave behind for my grandkids." –Wan Azizah to the Malaysian Insider, 12 March 2014. 
Likelihood of filling Anwar's void: HIGH. She did it before, and she can definitely do it again (and has previously indicated she will, as a 'national responsibility). However, PAS seem to have a serious issue with her. They actually suspended two of their members for backing her last year.
2. Rafizi Ramli
Leading up to GE13, Rafizi was one of the key figures supporting the strongest opposition force Malaysia has ever seen. Having come from a totally non-political background (he was one of the youngest ever Senior Managers in Petronas, and at 32, the GM of Pharmaniaga), Rafizi was seen as a moderate, intelligent everyman. In fact, his debate with Khairy in 2012 in the UK gives us a lot of hope for the future of Malaysia politics. You should really really watch it.
On the flipside, he was also apparently one of the engineers behind that thing called The Kajang Move in Selangor that got rid of well-liked MB, Khalid Ibrahim, to potentially put Anwar in as MB of Selangor.
It failed though. We wanna say spectacularly since it involved the Sultan, but unfortunately no one understood how it all happened, so we can't. We tried to explain it in this article, but what you have to know is what happened instead, which put the next guy on this list, on this list.
Likelihood of filling Anwar's void: HIGH. He's relatively young, but well-respected within and outside of the party. However, his engineering of the Kajang Move wasn't very popular (not just cos it failed), as PAS was against Wan Azizah being installed as MB.
3. Azmin Ali
Surprisingly, when Anwar was officially sentenced, our new MB of Selangor was immediately pushed into the limelight as a potential replacement. As far as public opinion goes, the main thing against Azmin Ali is that he has been a politician his entire career. He was recommended to Anwar by Mahathir who was PM back then (and yes, still friends with Anwar). However, when Anwar was eventually sacked, Azmin stuck by Anwar's side as his personal aide.
Politically, Azmin doesn't have the same visibility as most of the other candidates listed here, only coming to the limelight after taking over from Khalid Ibrahim as MB of Selangor. However, Rafizi rates him highly, and he seems to be in PAS' good books, which is how he ended up as MB in the first place. Azmin himself is, in typical fashion, not nominating himself of course.
"We have many leaders in Pakatan Rakyat… Many of them are able and competent enough to lead PR and as opposition leader. We will discuss it this Friday. Decision will be based on consensus of all Pakatan leaders." – Azmin Ali to Malaysian Insider, 11 Feb 2015
Likelihood: MEDIUM to HIGH. It's been a long time waiting for the loyal Azmin Ali, and in a way, we suspect the MB role was his due. However, as a figure-head, he lacks the visibility and thus, the public support that some of the other candidates here have.
4. Ambiga Sreenevasan
As the head of the Malaysian Bar Council since 2007, Ambiga has been lobbying to improve Malaysian law for many years. However, in July 2011, she shot to the limelight with the BERSIH 2.0 Rally, which lobbied for fairer elections leading up to GE13. BERSIH was the first movement that didn't just attract activists, but made activists of the normal rakyatfolk as well.
What's even more important is that her rallies united ALL races, even Malaysians in other countries. Here's what PAS's head guy had to say about her back during the BERSIH days.
"Saya yakin, Datuk Ambiga adalah profesional yang adil. Begitu juga Tan Sri Samad Said. Takkan mereka sama dengan Abu Jahal dan Abu Lahab. Jadi apa salahnya kita bersama-sama memperjuangkan kebaikan yang ingin dibawa oleh Bersih 2.0 pimpinan mereka," Abdul Hadi, PAS official page, July 2011
Likelihood: MEDIUM TO LOW. While no one has penned her in for the role, it seems she's itching to do something about the current situation since she retired from BERSIH last year (Her new initiative, NegaraKU has been really really quiet). Her advantage would be her appeal to all races, and that PAS isn't opposed to her as much as the other candidates. Don't forget, even Mahathir had some Indian blood.
"Pakatan Rakyat has no choice but to unite. It has to unite now for the people. It's something we anticipate and it's something we demand," – Ambiga, at a forum organized Malaysiakini, Feb13, 2015
5. Nurul Izzah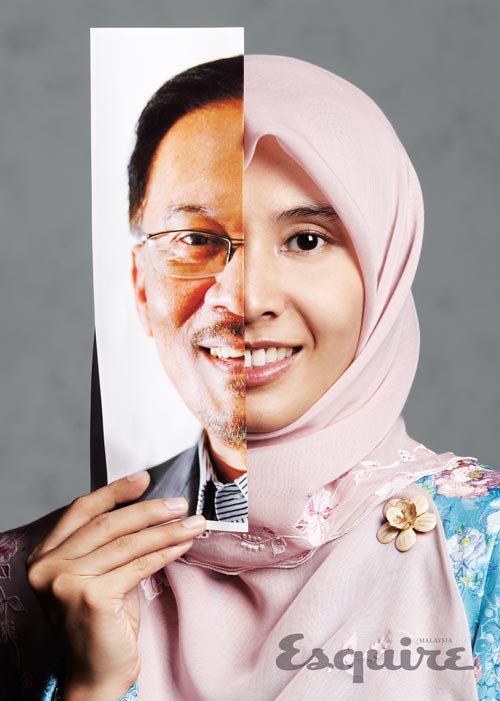 Yes, she's only 35 this year, but then again, the current prime minister of Italy is only 39 – signs that the world is opening up to a higher dose of enthusiasm vs experience (sorry ma, sorry pa). Emerging as a candidate when she won a very unlikely seat against very very strong opponents in 2008, and again in 2013, Nurul has since been seen as a very young, and bright hope for PR – some even prefer her over her daddy.
"We need a leader who speaks from her own conscience as a democrat and a proponent of universal human rights. She sees a bigger picture than most leaders who would adopt a narrow religious interpretation which can be manipulated for their own political benefit." – KualaLumpurpost.net, Nov 4, 2012
As for her profile, she's liked by almost all demographics (who don't inherently support BN), although her extremely moderate opinions can sometimes cause a stir, particularly among conservatives.
Likelihood: MEDIUM. She's got support from everyone in the right places, and most people believe her heart is in the right place. Her political career has also shown her as a very capable pair of hands. However, her age might be a factor still. Having heard her give a tearful victory speech after winning Lembah Pantai (with recounts and lights off-on nonsense no less), this writer would gladly cast his vote for Malaysia's future first female PM.
6. Abdul Hadi Awang
Starting out as Selangor head of the Angkatan Belia Islam Malaysia, Hadi Awang has always been linked to Islam in its purest form – complete with its charitable concerns, as well as Hudud. He took over PAS presidency in 2002, when its previous president Fadzil Noor passed away from a heart attack.
However, while PAS has worked to soften its hardline image to appeal to a more mainstream audience, Hadi Awang, who's also a Muslim cleric, does lean to a less watered-down version of the religion. This has come in direct opposition with other Pakatan members who have sworn to protect Malaysia from the hudud. That's why you got awkward handshakes like this.
"Personally, I think he (Hadi) should be the choice. I am confident the ulama can find solutions to problems based on religion. Morever, Hadi has the leadership ability and talent which is recognised worldwide," – PAS Terengganu unit deputy, Dr Abu Bakar Abdullah
Likelihood: LOW. Since PAS seems to be against most other candidates for Anwar's position, they would logically nominate one of their own to the post, despite him having the adminitrative experience by being Menteri Besar of Terengganu. Hadi hasn't made it any easier by being absent from PR meetings for months.
7. Lim Guan Eng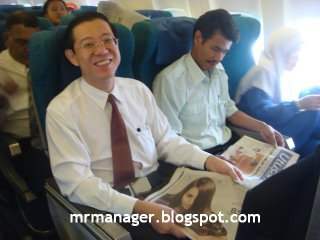 Yes, yes… we know the likelihood is low, but we thought we'd put it in there on a shout, since DAP IS likely to nominate him as their candidate. Surprisingly, DAP hasn't said anything mentioning his name specifically, or that of his famous daddy, Lim Kit Siang.
Although occasionally prone to silly statements, Guan Eng has proven his worth by managing Penang very well since DAP won the state in 2008.
"Penang under DAP started to generate high revenues through tough fiscal decisions which led to the reputation of best financially managed state in years 2009, 2010,2011 as well as reduced debts by 95% from RM360 million in 2008 to RM 30 million in 2011." – Shukri Mokhtar, 'I am a Malay, is DAP for me?', Malaysian Insider, Jan 2015.
Although some say he takes credit more than he gives it (check the comments of this article), Guan Eng is quite well liked amongst modern, moderate, mid to high income Malysians of all races. However, among conservative muslims, he's the devil himself. Or as some people call him, er… Tok Guru Guan Eng.
Likelihood: LOW. Regardless of him as a person, you'll know that PAS generally don't like him (after all, he called them dishonest). Also, LGE can deny it multiple times, but unfortunately, DAP will always be mentioned as a Chinese party, and him, as its Chinese president. But hey, when the governor of Jakarta can be Chinese, maybe there's hope that someday Malaysia can remove race from the equation entirely.
So who should lead the party?
It's a tough call. PAS seems to be the twist here – most of the candidates here are acceptable to everyone but them, and so they'll field Hadi, who's acceptable to them but few others. Perhaps that's why numerous PR reps have said they won't need a central leader just yet.
In fact, since Anwar has been saying some rather silly things lately, there are those that reckon that Pakatan Rakyat might even prosper in Anwars absence.
"Most PR leaders polled by Malay Mail Online have indicated that there has been no consensus on the matter, and that in Anwar's absence PR would just continue working against the common enemy ― Barisan Nasional (BN) ― and only address the crucial issue of leadership if and when it becomes absolutely necessary." – The Malay Mail
DAP has chosen to remain quiet about the whole thing, primarily we suspect, because they believe that while they have some of the strongest candidates (including even Lim Kit Siang), they probably won't be able to use them for the same reason it took a few centuries to nominate Barack Obama.
"The situation becomes even more untenable if PR were to look towards the predominantly Chinese DAP for a potential leader, due to the racial nature of Malaysian politics. Party veteran Lim Kit Siang may be qualified in terms of experience, but because he is Chinese, the opposition would play directly into the hands of Umno's racial posturing by appointing an ethnic minority to lead a coalition that hopes to take over the reins of the country." – JOSEPH SIPALAN, 'In leadership void, Anwar still looms large over Pakatan', Feb 2015, Malay Mail
And another similar opinion here….
"The leader of PR should automatically be their candidate to be Prime Minister should they win the next general election. As much as some people don't like this fact, but that candidate should be a Malay. Even if there are those who would like to change this fact, realistically it will only happen via an evolution, not a revolution. There is nothing unusual about this; it took the USA over 232 years of independence to have its first "coloured" President. In comparison, our country only achieved its 57th independence last year. The fact that there is yet to be a Malay in its upper leadership means that Anwar's replacement will not come from DAP." – Malaysia-today.net, Feb 2015
Unfortunately, in Malaysia, these division runs deep (despite what Petronas ads keeps trying to tell us). And right now, they're costing the opposition a united front. Can't we all just… get along?
Perhaps it's not such a bad thing to have no figurehead to the leadership. At least then, it won't be about race.