So a month ago, we were brainstorming with our partners Panasonic about potential ideas for content. The product? The new Panasonic SKY Series aircon – which has a very very cool feature – it doesn't blow air AT you, it blows air AROUND you. Check out how it works in this (truly) hilarious video below.

And then we kinda noticed that half the people in the CILISOS office were wearing jackets. And we decided at that moment – OMG. Let's look for the coldest office in Klang Valley! (cos budget not enough to go further than that)
Apparently many of you felt our chill. Our social media callout reached over 100,000 people, with loads of people tagging their friends. Only real places people sat and worked would be accepted – not server rooms or meat lockers. Even then, we had to narrow it down, so we asked people to post pictures as proof as well… and after a few offline conversations, we came up with a list of offices. Unfortunately, some couldn't get HR clearance for us to come, and others just weren't anywhere near cold enough. So finally, we narrowed it down to 7 legendary offices (with HR clearance!).
PS: One entry was removed at request of the company
So use what thermometer to measure?
Thermometer!? HALLO! This is CILISOS. We don't just like lazy family doctor take your temperature and go home k? For this contest, we bought the very expensive Kestrel 3000 Wind Meter – the same device used in Journey to the Centre of the Earth – which not only tests temperature, but also wind speed and relative humidity.
Why we need such a canggih device? Cos the temperature you FEEL, is different from the air temperature around you. A low humidity allows more of your skin's moisture (or sweat) to evaporate – leaving you feeling colder, while wind obviously blows heat away from your skin and clothes. Haiz…. if only there were an air-con that didn't blow directly at you…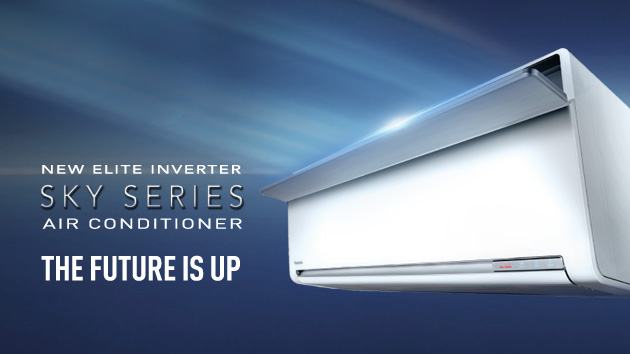 🙂 SO… the figure we were looking for is Perceived Temperature. So, how to calculate!? Easy 🙂

Then when you're done, you get…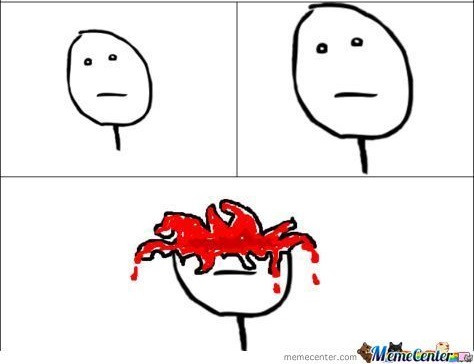 THANKFULLY, these guys at PlanetCalc actually created an online calculator for perceived temperature, which we key in… yep you guessed it – Air temperature, wind speed and humidity percentage. Yay!
As a baseline, here are some averages of perceived temperature according to the calculator

As you can see, wind and humidity are actually big factors. KL feels so hot cos there's rarely any wind, and it's always humid. Surprisingly, Cameron Highlands is actually more humid than Kuala Lumpur, but cos of the low temperature and wind speed, it still feels pretty darn cold.
For this test, we found that the best way to be fair would be to take temperatures of places where people actually sit or stand, versus right next to the vents, where it can get insanely, unrealistically cold (you'll see). So now that we understand how all this works… let us proceed straight to our findings for the coldest office in KL. Let's start with the least cold.
7. Kaodim.com @ Damansara Uptown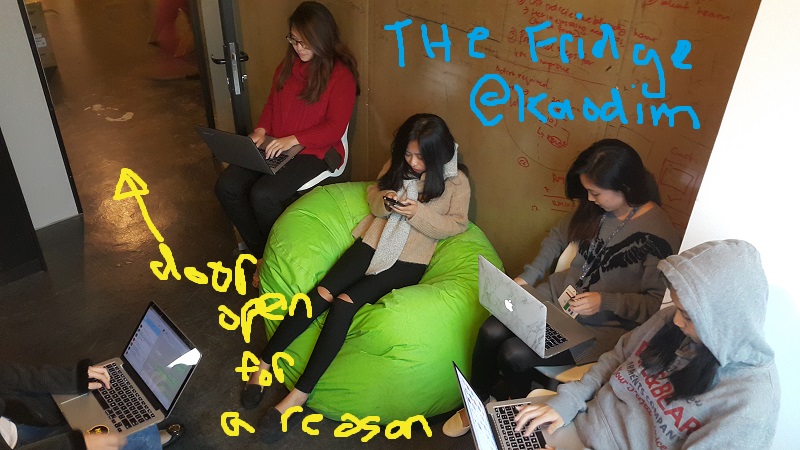 Walking into the Kaodim.com office, a quick check on the thermometer reveals a fairly normal 23-25 degrees (same as CILISOS la) around most of the office. Noticing our disappointment, our host, Carissa, quickly ushers us to a smaller meeting room, called THE FRIDGE. It's probably the smallest meeting room on the floor, and we feel an immediate drop in temperature, probably cos it has two of it's very own aircon vents. The Kestrel records 20.8 degrees, with humidity of 54% and windspeeds up to 0.7 m/s, which is a perceived temperature of 20.66 degrees. Not quite Cameron's but not far either 🙂 So why do they even hold meetings in this small fridge?
"We have no idea. Maybe cos the room is cold, we end the meetings faster" – Emily, designer.
After we did our readings, and were about to leave, we felt a chill on our heads near the bar area. This is where they have casual meetings, and apparently lotsa drinks after work. Then we noticed the giant Kraken of airconditioners. The vents here from the Kraken were even COLDER than the fridge. Same temperature, but with a strong breeze of 1 m/s bringing the perceived temperature of 20.62 degrees in an area to the right of the bar in the picture below.
Coldest perceived temperature recorded: 20.62 degrees
After measuring this, we were ready to leave, but then we bumped into some buddies of ours on the same floor.
6. Says.com @ same floor (layan a bit la)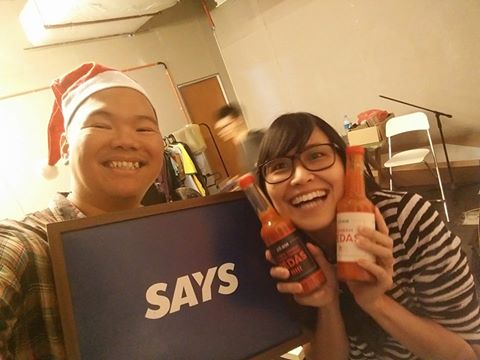 While at the Kaodim bar, we found out SAYS.com was on the same floor, so we decided to say Hi! Their editor, Judith was super-friendly and showed us around. Temperature was more or less same as Kaodim, but when we told them about our little contest, they told us that their studio might be colder.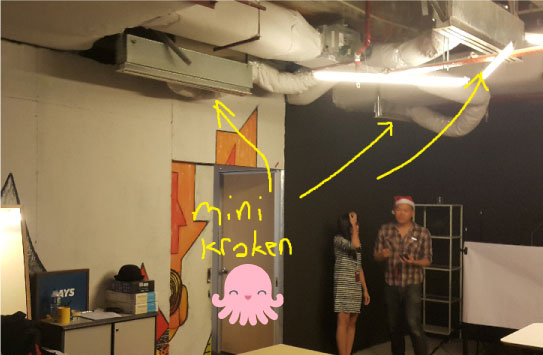 Lo and behold… same air conditioning unit, same floor, but 20.1 degrees and 1.1 m/s windspeed, bringing the perceived temperature to 19.65 degrees. We suspect because their baby kraken has less output vents, each vent blows just a little colder.
Coldest perceived temperature recorded: 19.65 degrees
5. Equities Tracker @ Sunway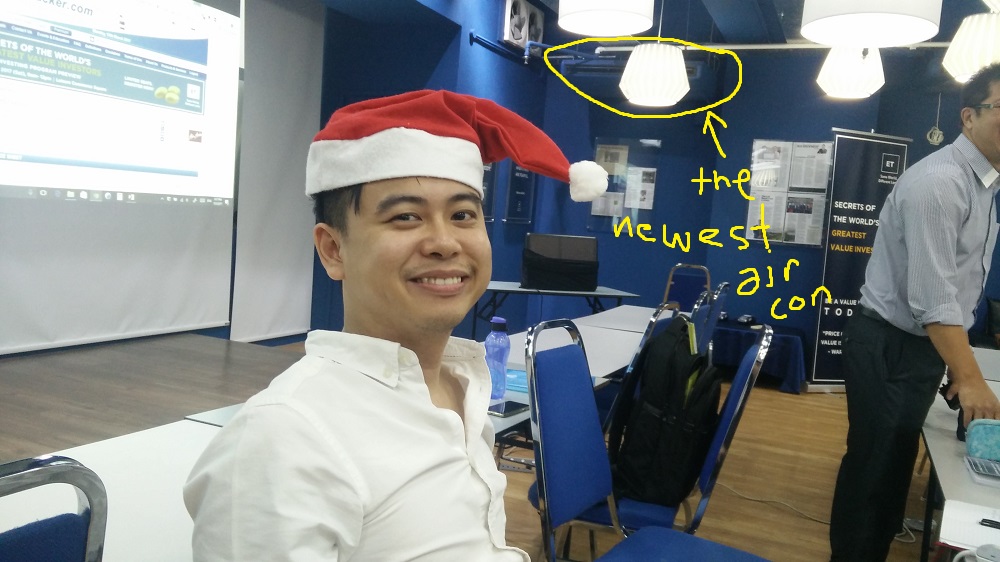 This one came from someone near and dear to CILISOS – the company that teaches people how to invest, and teaches CILISOS about how Malaysia works from a finance perspective, blowing our minds quite a few times. They occupy a few floors over at an office centre near the Sunway LDP flyover. While the upstairs office is kinda WARM at 28 degrees (wahlau), they have a few legendarily cold meeting and training rooms downstairs.
The minute you enter Training Room 1 (the largest), you'll hear a very obvious loud HUMMM around the room. That's because there are 5 GIANT industrial aircons blowing into the room at the same time. We measured the air coming out of the most powerful unit, and it showed 10.4 degrees!
However, that's not a fair measurement of course. Around the room it's 23 degrees with 59 % humidity, but what we did was to follow the windpath of that hero unit and it led us to the stage, where one of EquitiesTracker's poor employees have to give financial training a few times a week. The perceived temperature?
Coldest perceived temperature recorded: 18.63 degrees (19.2°C/0.7 ms/54%)
Yep. We're below Highland's levels now.
4. Mediaprima @ Sri Pentas Bandar Utama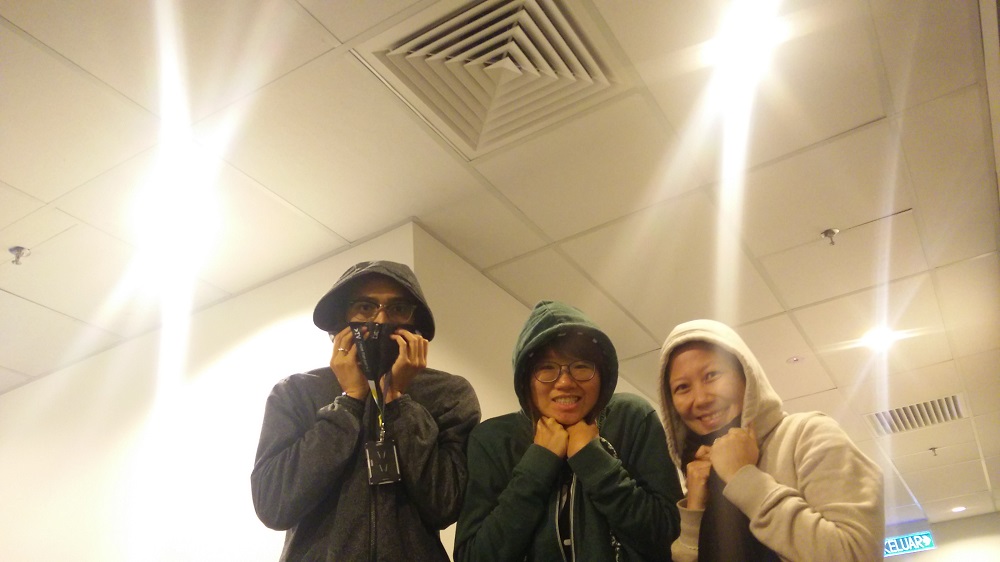 Up next, we had Hafiz, who's been working at Mediaprima (the guys behind TV3, 8TV, FlyFM, HotFM etc), who have most of their operations at Sri Pentas next to 1 Utama. Apparently temperatures here need to be cold to keep all their sensitive equipment working well.
Walking around, we notice EVERYONE wearing some sorta hoodie or jacket. Honestly, while some offices are cold in certain areas, Sri Pentas was one of the most consistently cold EVERYWHERE. The highest temperature we recorded were in the 3rd floor office area at around 22 degrees, maybe 23 if you were next to a sunny window. Some rooms, like Hafiz's HotFM recording room can thankfully turn off the aircon, so they weren't too bad. However, a new recording wing down on the ground floor was ridiculously cold.
"We already told them it's too cold so they adjusted it from 21 degrees to 25" – Esther, Engineer
Man. We shoulda come earlier 🙁 Think you gotta call them back la Esther, cos all around this new wing, we measured 18.5 degrees EVERYWHERE. Thankfully, the ceilings are quite high (vents are on ceiling), so wind levels are low (0.3-0.7 m/s), and humidity is almost the same as outdoors between 68 to 75 degrees.
Coldest perceived temperature recorded: 18.53 degrees
3. CtrlShift @ Publika
One of the earliest entrants to our contest, Cassandra was super-excited to bring us to her office in the Publika area. Since CtrlShift sells online advertising, we didn't wanna say no 😉
"I got fever now… but we all take turns getting sick… Now it's my turn. It like infects from north to south, south back to north after." – Cassandra, who sells adds for Spotify.
And with good reason too. While Publika mall records about 26-27 degrees, management claims that the office area uses a water-cooled central system set to 23 degrees. But all the readings we took were significantly lower. The warmest reading we got was 21.5, which was in the admin office – which didn't have an aircon vent at all! The rest of the office ranged never exceeded 20 degrees, with humidity ranging from 54-72%, and wind speed relatively low between 0-0.5 degrees. Many of the windows were frosted over too, and most of the employees are in parkas and hoodies.
The coldest spot in the office tho, belonged to their SEA Regional Director, Diana. A vent near her doorway registered the coldest temperature we've seen so far…
Coldest perceived temperature recorded: 17.24 degrees (17.4/0.5/72)
But the next office was by far the coldest we'd seen.
2. Mongoose Publishing @ Menara AmBank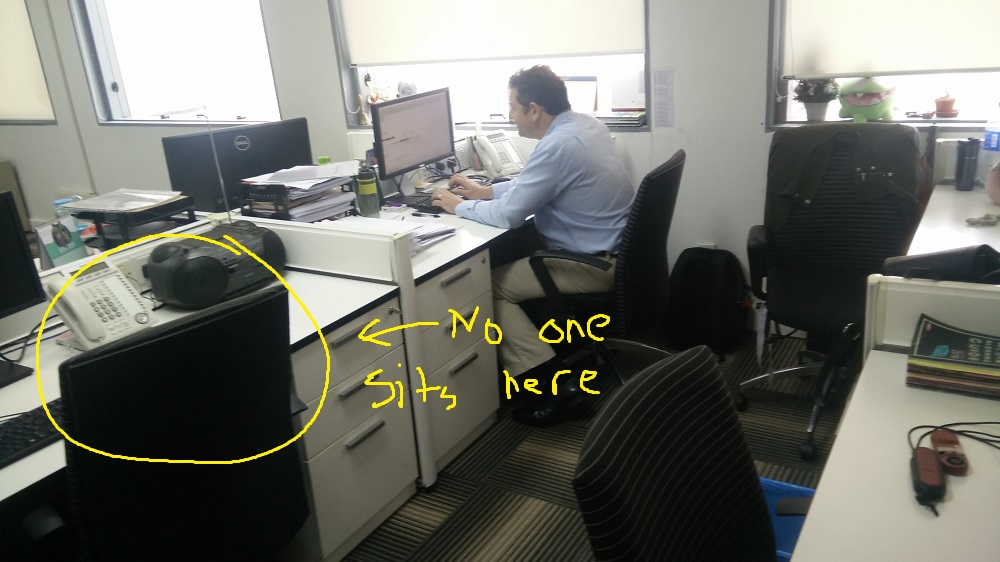 From a tipoff from one of our staff who used to work there, this publishing house (TimeoutKL, Esquire, Elle) in Menara AmBank also has a frosty reputation. However, Muna, Editorial Director (and CILIBOSS' ex-boss) told us that because part of the floor was under renovation, they've squashed the people into a smaller area, thus raising the overall temperature. Sure enough, we recorded a general temperature of around 21-23 degrees, so we were about to leave disappointed.
However, Muna then told us that the central conditioning doesn't reach all the rooms, so one of the rooms needed to install a separate unit. Even though the thermostat on the wall unit of the finance room was set to 22 degrees, we didn't believe how cold it actually was at the desk right in the path of its massive fan.
Yep. Mark, Mongoose's COO told us that the desk in front of that unit was empty for good reason. We got a temperature reading of 15.3 degrees, with a crazy 2.2 m/s windspeed! Humidity was a reasonable 62%, but there was nothing else reasonable about it.
"Its on auto. We had more people before here and we had it at 16." – Mark, COO
And it's necessary too, cos the rest of the room was a fairly decent 22 degrees, so only one potential employee gets turned into a potential popsicle.
Coldest perceived temperature recorded: 13.19 degrees (15.2/2.2/62)
For this reason, we really hoped they would win our contest and the Panasonic SkySeries cos it would've solved their problems with its radiant cooling. Unfortunately, there was one more workplace that beat them to it.
1. AddAudio @ Section 17
Nestled in the quiet neighbourhood of Section 17 PJ, this recording studio has been around since the 80s, and still around today recording alot of the radio and TV ads you hear in the background. Upon contacting Tricia, who's worked here for many years, we can't help but notice her WhatsApp profile pic.
As we enter the studio, we notice there are no airconditioning sounds. The temperature is quite decent at about 25 degrees. We find out they turn off most of the aircons most of the day.
We find out later that the ground floor shoplot has distributed condensers, but they work on a giant switchboard that only has ON and OFF switches.
"Even if there are jobs, we turn on for 10 minutes then we turn it off. Otherwise the clients will complain" – Tricia Fredericks, producer
We hear one of the coldest studios is Studio 3. So Tricia turns on the aircon, we wait about 20 minutes, muster our courage and head in. And we don't quite believe our eyes.
The reading near the vent showed 8 degrees consistently, even once dropping to 6.7. Backing up a bit to an area where people might actually stand, we record 13.4 degrees, with a blisteringly low humidity of 41%! Keep in mind also that these studios are air-sealed and windowless, so it won't get warm anytime quick either.
We're curious to find out more so we head upstairs in the main office (25 degrees). The admin girl, Grace, digs up some old records to show that these aircons are 5HP and 4HP units(!), with separate (!!) 1.5HP units for the very small recording booths.
Coldest perceived temperature recorded: 10.92 degrees (13.4/0.6/41)
The rest of the Klang valley isn't actually that cold tho…
In most offices including our own, in malls, and even in CILISOS staff homes, the most common temperatures range between 23-27 degrees. That's why we chose PERCEIVED temperature as our reading. Almost all aircon remotes and thermostats seem to lie 🙁
But from the offices we visited, we've realised that the humidity, and more importantly, the wind speed can REALLY really affect how cold we feel. Different spots in an office or home can vary wildly in temperature, so a lot of the chills are down to just where you're sitting or standing.
And aside from asking your boss for a relocation, there's really only one solution for your predicament 😉