Hey guys, we know this is probably not one of those top 10 burning questions of 2015, but have you ever wondered what would happen if foreign women workers in Malaysia become PREGNANT?
If that happened to your domestic helper or your waiting staff if you own a restaurant, can they start searching for the best gynaecologists in town, receive gift hampers, invite their friends over for a baby shower? Or will they have to pack up and go home? What happens if the child is born here?
We remembered the case of Nirmala Thapa, a 24-year-old worker from Nepal who became the first woman in Malaysia to be given a 1-year jail sentence for an abortion. Tenaganita Director Aegile Fernandez explained that workers must take pregnancy tests when they wanna come here or when renewing permits.
"It is stated in their contracts that they will lose their jobs and be sent home if they get pregnant. So in Nirmala's case, she probably had no choice." – Aegile Fernandez, Tenaganita Director,  The Malaysian Insider
We also spoke to Datuk Hj. Shamsuddin Bardan, the Executive Director of the Malaysian Employers Federation (MEF) on the issue of foreign workers and pregnancy.
If maids become mothers, how?
Unfortunately foreign workers can't ask around for the best gynaecologists, receive gift hampers, or invite their friends over for a baby shower.
Firstly, she would have to take the compulsory medical examination through the Foreign Workers Medical Examination Monitoring Agency (Fomema). Women are charged RM190 for the examination, but for men it's RM180. The RM10 difference is for, yup, the pregnancy test!
"If a pregnancy is detected during a foreign worker's mandatory annual medical check-up, then she is deemed 'unfit' to work and would either be sent back or not have her contract extended. Her employment status would depend on the terms and conditions of her contract of employment," Datuk Hj. Shamsuddin Bardan told CILISOS.
That was the case of Indonesian domestic helper Masamah, who only discovered she was pregnant AFTER arriving in Malaysia and taking the Fomema test. Thankfully for her, she had an understanding employer!
And it makes no difference if the father works here. "There are no specific laws on foreign workers being pregnant. However, one of the policies on the employment of foreign workers provides that they are not allowed to marry locals or marry another foreign worker," Datuk Shamsuddin told us. "The policy also states that if a female foreign worker is pregnant, she will immediately be deported to the home country," he added.
So… that leaves them with no options to marry and be happy while they are IN Malaysia! But those who tied the knot in their home country are OK to work here as long as they're not carrying a child.
"They are here to work. Period. This is stated in their work permit." – Datuk Paduka Abdul Rahman Ibrahim, then Home Ministry parliamentary secretary, The Star.
Takkan we expect them all to abstain…
While we're not here to preach the do's and don'ts in making life choices, we recognise that everyone has their own ways of living. At the end of the day, aren't we all human?
So the law doesn't allow foreign women workers to experience the normal reproductive system. But permitted or not, sometimes foreign workers do still get pregnant anyway. Dr. Choong Sim Poey, Co-Chairperson of Reproductive Rights Advocacy Alliance Malaysia (RRAAM) had in 2002 told Malaysiakini that many women resort to abortion to keep their jobs.
Malaysiakini spoke to a doctor at a clinic in Penang who performed abortions and learnt that the clinic received at least 30 cases of foreign worker abortions monthly. 30 cases! A month!!!
Most of them were Indonesians (who make up the bulk of foreign workforce in Malaysia) and about 5 or 6 cases involving Filipinos, said the doctor.
But this year, it seems a lot more foreign workers are failing the medical check-up, according to TMI's report and out of this, 1,157 (3%) are due to pregnancies.
Employers' reactions to foreign workers becoming pregnant vary. However, if someone were to film something like TheFineBros YouTube 'React' series, a lot of them would probably show horrified faces because employers are under the impression that workers are NOT supposed to have boyfriends while working in Malaysia, stated Malaysiakini's news report.
"I would be horrified and disappointed (if my household worker got pregnant). It would be a pretty silly thing for them to do as they have their own families back home. But I wouldn't dump her on the streets. I would try to help." – Carole, Malaysiakini
But what if the child is born here?
Let's say the worker was able to hide her baby bump somehow and she delivers the child in Malaysia… Does that automatically make the baby a Malaysian citizen? Eh it can happen OK, like this case of a schoolgirl who secretly gave birth in a clinic toilet. Her family didn't even know she berbadan dua and how did the DOCTOR miss it?!
"Even if the child is born here, the child would not be given a Malaysian citizenship." – Datuk Hj. Shamsuddin Bardan, Executive Director, Malaysian Employers Federation (MEF)
Instead, the baby is very likely to become part of the 150,000 other STATELESS children in Malaysia.
Eh, no jus soli for them?
Jus soli is the right to citizenship for anyone born in the territory. Human rights lawyer N. Surendran said in TMI that our Constitution won't allow any child to be stateless in Malaysia as Article 14 states that a child born here becomes a citizen if:
One parent is a citizen or permanent resident in Malaysia; OR
At the time of the child's birth, he/she is NOT a citizen of another country
Then by the second point the baby should by right get Malaysian citizenship, isn't it? But often that's not how it works. Many NGOs such as PS The Children and Voice of the Children (VOC), including Surendran himself, claim the issue of stateless children to be a serious 'hidden Malaysian problem'.
You would think that if a stateless child gets ADOPTED by a Malaysian parent, then he or she would be granted citizenship. But again it doesn't work that way. VOC Director, Dr. Hartini Zainudin legally adopted her daughter Zara when she rescued her from people believed to be human traffickers. Zara is now 6 years old but still cannot get her citizenship despite several attempts to register.
Why is it important for a child to be recognised as a Malaysian citizen? Because with no official documents, Zara can't travel, attend government schools or go to a public hospital, reported Al-Jazeera. Worse, she is at the risk of detention! Many abandoned foreign worker babies could easily be adopted and loved by Malaysian families like Zara, but citizenship really poses a problem.
Here's a video to show you what a day in the life of a stateless child is like:
Why are we being so mean to foreigners?
For us, it was very scary when we read that stateless children are vulnerable to human trafficking, child labour exploitation and social discrimination, and they die as almost INVISIBLE people! The experts at Open Society Justice Initiative state that a child's right to nationality is protected under international law – Article 7 of the Convention on the Rights of the Child – of which Malaysia is a signatory by the way.
So then why are we being so mean to them?
Here's what Datuk Shamsuddin told us, which kinda shed light as to why a foreign worker becoming pregnant poses an expensive dilemma to her employer.
"In the event of a pregnancy, the immediate impact on the employer is having to deal with the shortfall in production as the worker's employment need to be brought to an end. Upon termination of employment, the employer would then have to pay for her airfare to her home country. In addition, the employer would also be required to incur additional cost in finding a replacement." – Datuk Hj. Shamsuddin Bardan, Executive Director, Malaysian Employers Federation (MEF)
But the children… it's not like they CHOSE to come here whether legally or illegally! But granting citizenships is not just like giving someone a piece of paper and that's it. In the Home Ministry's statement to Al Jazeera, here's why we're 'stingy' with Malaysian citizenship:
"It is the responsibility of the birth mother and father to obtain citizenship by dealing with their country's representative to avoid their child from being stateless in Malaysia.

This is also to ensure Malaysia is not given the undue responsibility and burden of citizenship issues of foreign nationals who intentionally refuse to deal with their child's identification documents from their country of origin." – Home Ministry of Malaysia, Al Jazeera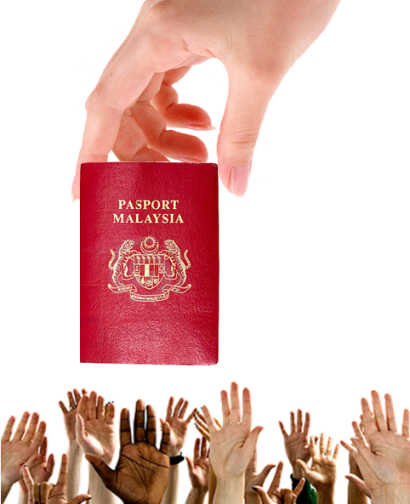 OK we kinda get what the Home Ministry is saying, that we need to handle ourselves first before we worry about others. Yuck as it is to admit, we Malaysians have quite a racial tizzy on our hands, so are we realistically ready to deal with new ones? But don't get us wrong, we're in NO WAY saying we should continue being jerks to our foreign workers!
If only the plight and futures of stateless children weren't so bleak then things wouldn't be so terrible. Hmm, what can we do…
Instead of passports, we can give them something better
Rather than giving them a physical passport to a stateless child, probably their more important needs are safety and quality of life, do you guys agree? Then if we could cancel out the threat of deportation, human trafficking and child labour exploitation against them, then we would be saving them in many ways, right? How? Here are some suggestions:
1. We could provide proper shelters
According to Amnesty International's report, even children are being held in detention centres in Malaysia! Conditions in detention centres can be cruel and the children have nothing to do at all. How about building proper shelters for children?
In these shelters, we could also give them a chance at education and better a future! Not to mention, it would keep the kids off the streets where traffickers look for prey and away from the lures of criminal life. You see even our neighbour Thailand has done it!
2. We could make an exemption for adopted children
Well AFTER a child has been legally adopted by Malaysian parents, perhaps the government could make the process of applying citizenship for them less stringent. They would after all have someone to provide for their basic needs and that's one less child off the streets! Even Singapore permits citizenship by adoption. And look at this example from the US, see how the tone is so different from ours:
3. Send the little one home
Probably instead of scaring foreign workers here with deportation so that their immediate first reaction is to ABORT the baby, is there some way they could send the baby home to relatives then continue working here? If the woman is able to bear the cost of flying her child home, perhaps her contract could allow her to continue working in Malaysia?
But Datuk Shamsuddin gave us his honest answer, "Such an option is not given to the foreign worker."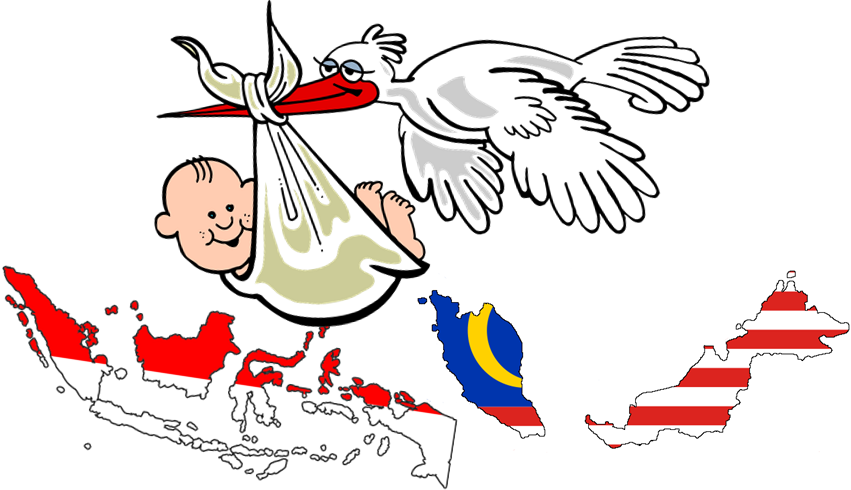 So, foreign women workers don't come with a no-pregnancy warranty… maybe the best thing we can do as employers is not to throw a hissy fit if that really happened to them. Like for Nirmala Thapa, we don't know her boss but if she had nothing to fear from what her contract says about pregnancy, she may not have felt compelled to go for abortion.
We get an idea of how we treat our foreign workers again at her court trial, because it was reported by Dr. Choong in TMI: "We learned that the girl did not even have a translator or a lawyer with her when she was taken to court."
But it wasn't ALL bad because it was reported that many NGOs stuck up for her, and according to Free Malaysia Today one social activist even posted RM5,000 bail for her.
At the end of the day, it boils down to changing our mindset. University Tunku Abdul Rahman's Centre for Media and Creative Communication's dean, Associate Professor Dr. Chin Yee Mun said, "When Malaysians interact with foreign workers, regardless of their origin, they often see themselves as a better and stronger group and the foreigners as merely minorities."
If we don't, who knows, maybe Indonesia and other countries might stop sending us foreign workers for good. Then who's gonna do all the rough labour we dumped on them in the first place? Here's a start:
"We have yet to have any law protecting foreign workers. I think there should be at least a legal guideline to protect female migrant workers, especially those in the domestic help sector" – Mashitah Hamidi, University Malaya's Faculty of Arts and Social Sciences, Malaysian Digest