With all the madness happening in Malaysia like bad economy and political turmoil, it's surprising we're not crowding out Klinik 1Malaysia to treat our broken hearts. Thankfully, public healthcare in this country is one of the CHEAPEST in the world, according to our PM Najib.
"Generally, the health subsidy in Malaysia is at 98%, which means that 98% of the health costs for every patient is borne by the government." – Najib on Astro Awani
You only pay RM1 for outpatient treatment and RM5 for specialist care at public hospitals and clinics. For civil servants, senior citizens and the needy, it's free. On top of that medicine is FREE. Cheap la!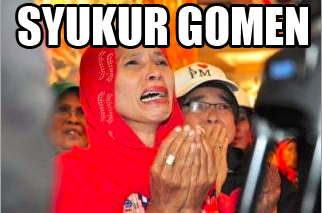 Seriously tho, we looked at the breakdown of Budget 2016 and found out that billions are being spent subsidizing healthcare. We can't give the exact total coz certain items no mention of allocation, but from the ones that have, it looks like the government set aside approx RM6.384 bil++. It really takes the burden off the rakyat coz healthcare is such an essential thing.
So what are some of the medical conditions that you can get paid for in Malaysia? Just to be clear, we'll be looking at government subsidies in this article. Here are 7…
1. Kidney failure
Subsidy: Dialysis
Paid: RM600 monthly
Kidneys are the DBKL of the body, as most of us prolly know, they remove waste and excess fluid through the urine. So, dialysis diverts blood to a machine to be cleaned of all this junk when the kidneys stop working properly.
But dialysis is so not cheap wei, if a patient goes for treatment at an NGO or private hospital, it can cost between RM150 to RM250 per session. Good news is, the government offers a RM600 subsidy per month for kidney failure patients which can be applied through the Ministry of Health (MOH). It applies to all Malaysians, however a nurse anonymously told The Star that Muslim patients can also apply through Baitulmal or zakat.
Considering how most patients need 3 sessions a week, they might end up paying around RM3,000-RM3,750 per month without subsidy, or RM2,400-RM3,150 per month with subsidy. Or according to The Star, RM2,756 without subsidy or RM2,106 with, for 13 treatments a month. Even at the lowest figure… RM2,106 A MONTH!! That's like changing new smartphone every month. 😮
2. Breast cancer
Subsidy: Mammogram
Paid: RM50 (or FREE)
A mammogram is an X-ray image of the breast used to detect cancer. It's actually not that expensive in Malaysia, though a lot of people might be under the impression that it is, seeing that scary, high-tech machine. Usually the price ranges between RM150-RM250.
Despite this, the gomen give subsidies for all Malaysian women aged 40-70 years old, through the Ministry of Women. Family and Community Development (LPPKN). You can claim RM50 for mammograms if your household earns a monthly income of MORE than RM5,000… chup did we say more?? Yep, because if your household earns less than RM5,000 a month, you can apply for FREE mammogram service!
Here is a list of medical centres working with LPPKN on mammograms. Better yet, the ministry sends out mobile clinics to go to the women to do screenings. Wahh, like red carpet treatment aldy, watchu waiting for?
In case you don't make the cut with LPPKN, don't worry, there are other places that give mammogram subsidies like MAKNA and the National Cancer Society of Malaysia (NCSM). Just make sure you do get yourselves and your loved ones checked coz early detection SAVES LIVES.
3. Permanent disabilities
Subsidy: Artificial equipment, work allowance, care for bedridden patients and business grant
Paid: RM200 monthly up to RM2,700 one-off
Ok, this category is different from the other medical conditions in that eligible Malaysians not only get paid for medical bills, but for other aspects of life. First of all, permanent disabilities covers the blind, deaf, mute, mentally disabled, those with learning deficiencies, limb defects and other. For the full list of categories, click to view here.
Now the first thing to do is to register with the Social Welfare Department. Go to their offices and pick up a form there to apply for OKU card like this one:
According to the Welfare Department, they pay OKUs RM200 monthly (up to one year) for those who are unable to work. Those who do work, but earning individual salary of RM1,200 and below per month, they pay RM350 monthly (up to one year). As for bedridden patients, they pay RM300 monthly (up to one year), to help poor families earning household income of not more than RM3,000 per month.
For equipment, the Welfare Department will pay the actual price of the item itself one-off. This not only covers prosthetic limbs, crutches and wheelchairs, but special glasses and special shoes too, stuff that is recommended by doctors. And finally, the Department also gives a maximum RM2,700 one-off to help OKUs venture into business to be self-sufficient.
4. Eye cataract, prosthetic leg, dialysis, small surgeries, etc.
Subsidy: Surgery and purchase of equipment
Paid: Up to RM5,000
Ok we're sorry ugaiz but we had to lump all these medical conditions into one entry because they're all under one scheme – Program Bantuan Kesihatan Sihat Selangor.
Anyway, those eligible to claim are Selangor state citizens or those who have permanently resided in Selangor for 10 years. They must have a household income of RM3,000 and below, although priority will be given to those who don't claim financial aid from anywhere else, OKUs, and those with more mouths to feed, etc. The amount a person can claim for all the conditions can start from anywhere up to RM5,000, whereas for eye cataract surgery it's RM1,200 maximum.
Last year, State Health Exco Dr. Daroyah Alwi announced that 405 people have benefited from the program, while the state spent over RM1.2 mil on it. Wanna check out the breakdown of how the money was spent, click here.
Surprised our healthcare is cheap? It's also one of the top in the world!
WOOAAAH did you know one US study actually ranked Malaysia's healthcare is ranked Top 3 out of 24 countries? Number 1 and 2 are France and Uruguay respectively. Backing this up, the World Health Organization (WHO) considers our healthcare system to be one of the best and a role model for developing nations. Additionally, medical tourism is booming here, rising from 578,403 medical tourists in 2011, to more than 850,000 last year, and raking in RM900 million in 2015!! Woohoo, but still not enough to cover RM42 billion. 😛
Anyhoo, even though we're bombarded with studies and news that we're top in healthcare, Malaysians still got a few complaints about public hospitals. Actually nothing MAJOR la, even those who complain start with saying how healthcare keeps improving.
But just to highlight some issues, first one would be the looooong waiting list. Because our healthcare is so cheap, people all go for public hospitals, so there's a shortage of resources, stated Manulife's Asset Management report. We only have 1.2 doctors per 1,000 residents, while other OECD countries have 3, adds the report. It's the complete opposite of our foreign worker situation. Strange, considering we have a glut of medical graduates.
Second issue is the cost of food in hospitals very the mahal! According to an observation on Free Malaysia Today, public hospitals in the Klang Valley charge a packet nasi lemak at RM3.90, 3-in-1 coffee for RM2.50 and sandwich for RM3.50. This mostly affects people who frequent hospitals, such as dialysis patients and their families coz need to follow up regularly. HUHHH, healthcare itself charge RM1, but nasi lemak charge RM3.90??!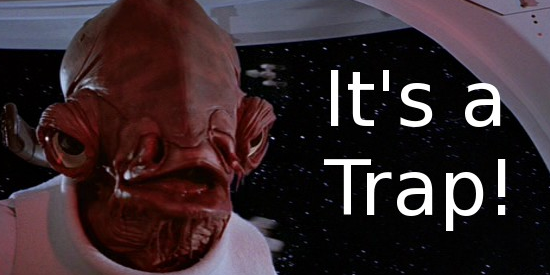 So how liddat? Well, hopefully with the gomen's new Budget 2016, which they plan to build five new hospitals in Johor, Terengganu, Kedah, Pahang and Cyberjaya, plus RM52 mil to open 33 new 1Malaysia clinics, plus RM260 mil to build more medical facilities nationwide, it will ease the overcrowding problem.
Other than that, the country's healthcare in most regards quite Malaysia Boleh and that's something we should syukur gomen for.