Malaysians, you done gone and dunnit again. First it was the 1MDB movies, then it was transferring RM1 into Rosmah's bank account, now to complete the trilogy, we have…Malaysians tagging random British caucasian guys on Twitter! (At first it was just British guys, now it just seems all over the place)
We kid you not. Malaysians on Twitter have been tagging white dudes, more specifically Mr. James and Mr. Steward with the hashtag #yobelud.
#yobelud @mpkotabelud His name is also James pic.twitter.com/PelUb6rPfI

— amuse_gueule (@amuse_gueule) July 21, 2015
E.g. James Spader (this actor dude that most people would probably know as the voice of Ultron)
#yobelud@mpkotabelud being one of the x-men i think he can play a trick on ur mind easily. Is he the right Stewart? pic.twitter.com/wnjEmHsaAX

— Iskandar Fareez (@iskandarfareez) July 21, 2015
And Gandalf Professor X (Patrick Stewart)
But WHY MALAYSIA?! WHY!?
Turns out #YoBelud is not a new Japanese dessert but the MP of Kota Belud, Sabah
Some of you are already wondering when are we finally going to explain what #yobelud is. It actually refers to this place in Sabah called Kota Belud. Why #yobelud? Because Kota Belud is the constituency for UMNO MP Rahman Dahlan…..!  But why JAMES… why WHITE PEOPLE!??!?! WHYYY…
Turns out the dude is also BN's new strategic communications director, but more than that, he was also championing a video of a guy called Lester Melanyi that claimed Sarawak Report's coverage of 1MDB was all FAKE! (Incidentally, he's also the same guy we covered for playing a game of chicken with Tony Pua)
OMG NOW WHO IS LESTER MELANYI!? SO MANY NAMES!
Ok ok… We promise… last one.
Lester's quite femes now you dunno meh? He claims to have worked for the Sarawak Report and that he was paid to fake alot of their 'news'. Anyways, Lester Melanyi decided to menyanyi about it in the form of TWO video confessions. Part 1 of his video chronicled his journey with Sarawak Report until the time he left.
Part 2, however, is where the white guy came in.
Saw onot saw onot!?
OMG THE WHITE GUY!
But why Malaysians tagging everyone else called James, Steward, or just random white people?
#yobelud @mpkotabelud SR's webmaster you looking for. It is James………… Brooke. pic.twitter.com/UJyh3q9fvl — Tuanbae A-Bong Gor (@bongkersz) July 21, 2015
Some of you probably didn't click on the video so we're just gonna say it again. His name is James Steward Stephen, complete with picture. Lester Melanyi claims him to be master designer so good that he can design fake money! And all this sounds pretty convincing, if not for one small problem.
James Steward is a real person, but he doesn't have a Stephen in his name, and neither does he design stuff for a living.
Sarawak Report was quick to point out that the picture of James Steward Stephen actually belonged to…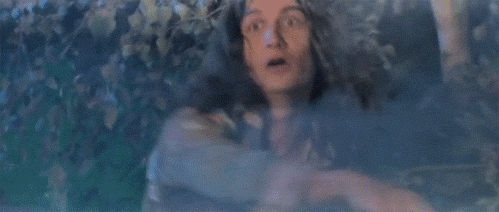 "This is a case of mistaken identity and James Steward does not have any connections with Malaysia….To reiterate, the person concerned is not James Steward (an employee of Abellio Greater Anglia). James' name is James Steward, not James Steward Stephens" – James Steward mia railway company press officer, as quoted by Sarawak Report.
Will the real James Steward Stephen please stand up?
So wait, that means that the picture of the master designer of Sarawak Report was fake. Yeap. Then how wor? Not to worry, because that's what #yobelud is all about! In typical Malaysia-boleh-tolong fashion, Twitter users started attempting to help Rahman Dahlan find the real James Steward Stephen instead. Thus the picture of James Spader and Patrick Stewardt earlier.
And if one James not enough, what about multiple Jameses?
Dear @mpkotabelud, pick your James here. #yobelud pic.twitter.com/hmKCEH7sPr — amuse_gueule (@amuse_gueule) July 21, 2015
But because we know white guy all look the same, Twitter users expanded their horizons and included other English names, Like Jeremy. Both J.
#yobelud@mpkotabelud i still think this is the guy. he has the look of a webmaster. a good one. pic.twitter.com/WLC6dhbHsp — Tuanbae A-Bong Gor (@bongkersz) July 21, 2015
Lester Melanyi has since admitted that the photo was, in fact, a case of mistaken identity (he blames his tech guy, who may be white as well, we don't know) but also still claims that this master designer of Sarawak Report does exist.
So once again, Malaysians are left clueless by the Malaysian gomen
One of our previous articles talks about another individual linked to 1MDB, Xavier Justo. In it we talked about how the gomen can just dismiss all of the claims against 1MDB by just being more transparent. But no, they decided to go all the way to Thailand to interrogate him instead. And we're afraid that the same thing happens in this case.
Someone makes a claim of conspiracy against gomen
Gomen quickly acts against claim
Other people present proof that claim is wrong
Gomen still goes ahead and acts against claim.
But this whole #yobelud things seems to indicate Malaysians no longer want to watch from the sidelines. Even if #yobelud is not to be taken seriously, they are asking that the gomen take them seriously. But until then, we'll just keep trying to find the real James Steward Stephen, even if his name isn't James or Steward or Stephen.
#yobelud the real SR webmaster pic.twitter.com/LeKFqG8TqL — Awang Ilyas (@BawangByte) July 21, 2015
And we won't give up.
Don't mess with the pro. The hunt for James Steward is on! #yobeludpic.twitter.com/OiJwiNU1oo

— Tuanbae A-Bong Gor (@bongkersz) July 21, 2015
And….it's just gone full retard now.
#yobelud @mpkotabelud seems like SR's webmaster is everywhere! Tell Lester Melanyi to amend his video w/ correct one pic.twitter.com/Tnbf5k65wo

— Tuanbae A-Bong Gor (@bongkersz) July 21, 2015
Buttttttt if Malaysians tagging James and Steward don't catch your fancy, may we suggest a gopher calling out for Alan instead?
https://www.youtube.com/watch?v=SNy-6L_WdXQ