Since Movement Control Order (MCO) started in what seemed like years ago, many of the businesses were and still are struggling to stay afloat. Some, like  Zoo Negara and many other zoos, were the among those profoundly affected as they had to close their doors during this pandemic – which means no paying visitors to help keep the lights on. In the end, they resulted in asking the public for donations to cover their operating costs.
That being said, while the caretakers were busy looking for ways to fund the zoo operations, the animals themselves have been keeping themselves busy. With little to no more pairs of eyes on them on a daily basis….
They ain't nothing but animals, so they've been doing it like they do on the Discovery Channel
In case you're not old enough to get that reference, here's something to give you an idea of what we mean:
Okay but for real tho, recent reports of other zoos around the world claim that the animals have been exhibiting various rather odd behaviours without the presence of visitors. For example, a zoo in Japan urged the public to have a video calls with their eels because they were beginning to forget about people! However, it's a different story in Malaysia as we got in touch with a veterinarian that mentioned something different.
According to Dato' Dr S. Vellayan, a consultant veterinarian of avian, exotic, reptile, wildlife, and zoo animals, these animals are basically introverts, so they're not really highly affected by the MCO. Some of the animals that behave this way according to Dr. Vellayan are:
Aquatic Animals
Herbivores
Reptiles
Carnivores
Primates on the other hand, like the orangutans, chimps, and gorillas they usually react well with the keepers and thankfully the keepers are still working at the zoo during MCO. The sick animals at the same time will be cared for by the keepers themselves.
And in fact, during normal days if there are too many interactions like disturbances from the sightseeing public, it will cause the sick animals to undergo a tremendous amount of stress which is why the majority of the animals at the zoos prefer to be alone in a quiet environment.
Dr Vellayan did mention that the MCO didn't affect the behaviours of the animals as much as it should be, considering it is as it was only for a few months. Even without the presence of the visitors, the animals still have constant interaction from the zookeepers and caretakers daily so they do not feel as lonely as they should be.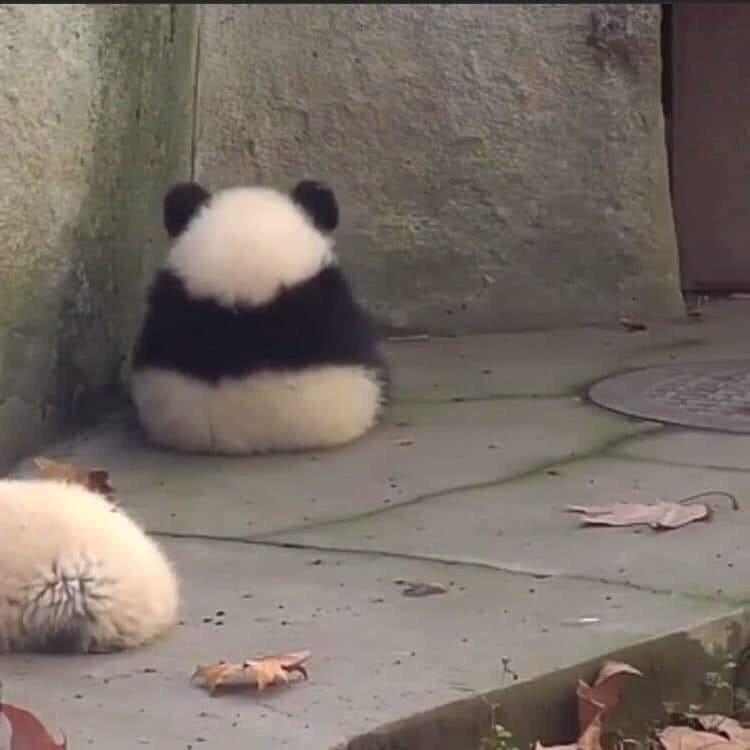 What he did note tho was that with the newly found peace and quiet during this pandemic, it gave the zoo animals more privacy. And with more privacy comes more opportunities to, um, increase their breeding activities. In fact, according to KL Tower Mini Zoo caretakers, they've spotted an increase in breeding activities among their animals.
Meanwhile, over at Zoo Negara, remember how pics of a skinny lion there went viral recently? According to Zoo Negara's deputy president Rosly @ Rahmat Ahmat Lana, their lion Manja Kani lost weight due to it… *checks notes* … spending so much time trying to mate with the female lion Manja Ela that it neglected its meals. 
"Manja Kani and Manja Ela have been in the mating process recently and that caused Manja Kani to skip meals sometimes. It's normal for the panthera leo (lion) species but it was more noticeable in Manja Kani's case because the female refused attempts to mate and he has been trying to coerce her into mating." – Rosly @ Rahmat Ahmat Lana, Zoo Negara Deputy President, as quoted by Malay Mail
Now understandably, after raising over RM2.2 million in donations, seeing the animals looking skinny can be worrying. We did try and look up if there's any truth to the claim that lions skip meals during the mating process, and while we didn't come across any conclusive answer, there seems to be some evidence that lions do in fact spend a lot of time doing the hakuna matatas during mating season. In fact, one article claims that during mating season, lions can go at it every 15 minutes!
Nevertheless, many people are still concerned about Zoo Negara and its animals as even tho things have gotten better since the MCO, it's perhaps still early days for the public to just start rushing thru Zoo Negara's turnstiles again. That being said, this isn't the first time Zoo Negara's suddenly had to deal with a loss of visitors.
Over five decades ago, Zoo Negara had to slaughter their animals just to survive
May 13 1969 was one of the darkest times in Malaysian history, where civil riots occurred in our streets which lead the government to issue a curfew. This curfew would have an unintentional effect on Zoo Negara tho, which we found out after talking to Dato' Dr S. Vellayan.
He said it was a difficult year especially for the zoos because of the riots and the zoo suffered from the drop in the visitor rate. This led to the then-6-year-old Zoo Negara to resort to slaughtering the goats and cattle they had for the carnivores. For the herbivores, they had to trim and cut the trees and grass within the zoo vicinity to feed them during the times of emergency in 1969.
However, times have changed over the years and the zoo do not slaughter the animals anymore.
"We have a policy where zoo animals should not be slaughtered." – Dr Vellayan to Cilisos
Despite that, during the recent MCO, there was an incident at the Melaka Butterfly & Reptile Sanctuary where approximately 3,000 larvae had to be euthanized.
"As the situation deteriorated and became increasingly dire, an excruciating and emotional decision was made which marked the darkest day of the Sanctuary in its 30 years of operation – an estimated 3,000 butterfly larvae were euthanized. It was all sombre atmosphere, tears filled our eyes. Painful, agonizing … words could not express our sorrow." – Melaka Butterfly & Reptile Sanctuary
For petting zoos on the other hand, Jack Tan, the assistant operation manager of KL Tower Mini Zoo mentioned that they fortunately didn't have to go overboard. With the MCO announcement giving not much time for KL Tower Mini Zoo to prepare, they had to improvise their preparations.
"With zero income we had to dip into our emergency funds and seek donations from the public," – Jack to Cilisos.
He explained as the funds were mostly used for food supplies, animal husbandries, and medical supplies, as the animals require constant supplements. Compared to other zoos, KL Tower Mini Zoo mainly consists of herbivores and their food costs are not as high as other zoos with carnivores. By conducting a Facebook live on their page, they managed to seek out donations from the public and at the same time keeping their visitors engaged with the animals virtually.
Similar to KL Tower Mini Zoo and any other zoos and farms all over Malaysia, the pandemic has left a big impact on their businesses which resorted to them to get creative by selling merchandise or if the public wishes to donate food, they can purchase a food package for the animals as a way to raise funds in this pandemic. The Melaka Butterfly & Reptile Sanctuary have also adapted to the changing times, announcing that for the first time, they're allowing their butterfly chrysalis to be adopted. Check out the image below or click here to find out more:
With the reopening of the zoos on June 10, Jack estimates that they should recover by mid of 2021 – depending on the updates from the Malaysian government of course. Like any other zoos, KL Tower Mini Zoo relies heavily on ticket sales as their main income especially field trips organized by schools. The zoo is an educational platform for students and the public to learn and understand these animals.
So with the reopening of the zoos nationwide, it will take a while for them to recover what has been lost these four months. And remember, if you do want to visit your furry friends – practice social distancing, use contact tracing apps and wear a mask!