What does a person have to do around here to get a Malaysian road changed to his name? THAT'S RIGHT! Be a past Agong whom the city hall wants to honour. Too bad not everyone has the privilege to be born royal, much less a Sultan themselves, waiting in turn to be bestowed the Yang di-Pertuan Agong-ship.
We're sure you guys know about DBKL changing these 8 majorly famous roads in the city to the names of our Agongs. Maybe you even drove past the new signboards this morning on your jammed up way to work! Take a picture and send it to us, ugaiz.
What do YOU think about the change?
OK, now you've got that out of your system…
But thinking about it, were the old names really begging for change? Did they become too boring? Too irrelevant? Aren't there are so many other names of roads that we could change? Like maybe these 12 la.
1. Jalan Puki Mak Ulah
GOTCHA! No such road exists. OK, next…
2. Jalan Fun Wee F**k
Gotcha again! Deiiii, those two pics are the SAME! Same motorcycle, same 4WD, same phone booth, same tree… Ermmm ya see, that's how you know it's f-a-k-e. CILISOS, we'll get you back for this!!!
OK seriously. Serious this time. Here are the 12.
1. Jalan Stonor
Yeah you're probably getting the same image we have in our heads, right? Stonor? Is that like… is… is that…like… like the road.. where erve… veryone… goes to.. is that… get like… stoned?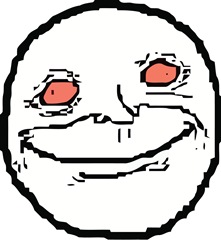 So many Stonors – Jalan, Persiaran, Lorong. Why not change them to any of the 8 Agong names? Then again KL-ites would not be happy to change this road name as well since they're so familiar with it. Especially those who live there, like the residents of 1A Stonor and the Japanese Ambassador. Or work there, like the staff of Top Hat Restaurant.
2. Jalan Hujan Emas
Aaaand the weather report for today – very unpleasant. Golden showers expected to pour late in the evening, all through the night, until the next morning and every.single.day until they change the signboard to something more sensible.
Stay indoors, folks, because here:
Jalan Hujan Manik – it rains beads of every colour
Jalan Hujan Batu – it hails
Jalan Hujan Abu – it rains ash
Jalan Hujan Emas – it rains… 24k gold? You WISH!
Folks, you're gonna need a bigger umbrella.
3. Jalan Dang Wangi
What miracle food do you have to eat to produce that?
In reality it's not possible for 'dang' to smell wangi, OR is it? We looked it up (no seriously, we did) and learned that 'dang' reeks because the bacteria in it produces sulfurous compounds.
Somewhere out there on this planet, there are people who once shared tips on Reddit to make poop smell good. And then there is someone else on this planet who believes his poop smells good and thought it was OK to tell the world in a song on YouTube.
OK, back to sanity. Jalan Dang Wangi was formerly named Campbell Road, after Johor's British adviser, Douglas Campbell. As for Dang, it could mean either of these 2 things:
"Maksud perkataan dang adalah / The meaning of dang is :
Title given in old romances to ladies about a Court." – myKamus
Oh that kinda made sense after one of our readers, Hang Jebat (there're words we never thought we'd say) claimed that Dang Wangi was his wife.
We dug up on Wikipedia that Dang Wangi was possibly Hang Jebat's wife, or it could have been Dang Inangsih, and they have a son Laksamana Hang Nadim. Another story said that Dang Wangi a court lady that Jebat might have had a perhubungan sulit with. *ahem*
4. Jalan Mati
Myth or fact? FACT! Jalan Mati is a road in Alor Gajah, Melaka.
Hmm maybe it means 'dead end' and not 'death road'? But….. look at the map above! It's NOT a dead end road!! *cue Twilight Zone theme song*
But there's nothing much going on on that road. Google results didn't show anything special and there's no known superstition about the place being prone to accidents, murders, or anything like that.
5. Jalan Badak Mati
Like Jalan Mati, Jalan Badak Mati at Sungai Jawi, Penang is not a place where rhinos or hippos go to die. Actually, there's also a Jalan Gajah Mati in Kelantan, we might add.
What's up with the animal cruelty theme in Malaysian road names? Badak Mati is so depressing! Why not Jalan Badak Air? Why not Jalan Badak Sumbu? Which would you prefer?
6. Jalan Urat Mata
Urat mata? You mean like eyeball veins?!! Forget changing Jalan Duta or Jalan Ipoh's names. Let's change Jalan Urat Mata! *facepalm*
… wait… WAIT… OMG! OMG! Was Jalan Urat Mata named that way because roads sorta look exactly like… urat mata???
Mindblown!
7. Jalan Juruanalisis, Pengaturcara, Kartunis, etc.
There is an area in Shah Alam all along Persiaran Kerjaya, where roads are named after jobs. There are the ones you see in the map above. Then there are Jalans Arkitek, Jurunilai, Jururancang, Peguam, Pensyarah, Hakim, Penulis, Penerbit, Kontraktor, Peniaga, Pekedai, etc.
Also in Shah Alam, there's another section with roads all named after sports along Persiaran (no prizes for guessing correctly) Sukan. Jalan Lontar Peluru, Lompat Galah, Maraton, Polo Air, Ping Pong Satu (?!), etc.
Not that there's anything wrong with them, but hellooo your creativity kena sucked into a black hole is it?..
Oh look. CILISOS talking about 'creativity'? How cute.
8. Jalan Satu(s)
Why la? What's wrong with a street that makes you feel like Number One!! one-one-one…
Except… there are like SO MANY Jalan Satus in Malaysia and that makes it not special any more. So our suggestion is, why not change the 8 KL roads back to their original names and pick any Jalan Satu from this list below to honour our Agongs.
Come to think of it, why not pick any jalan with a number for a name? Dua, Tiga, Empat. Because firstly who wants to be in second, third or fourth place anyway? And because secondly they're totally YAWN!
9. Jalan Air Hitam
Air Hitam? Would that be Coca-Cola, Cincau or Kopi O? Haha, sorry, lame.
Anyway there's more than one Jalan Air Hitam already in Malaysia. They are in Kajang, Georgetown, and Kulai. OK la, can take the other 2 roads and change them to the names of the Agongs. Come on Kajang and Kulai, don't be stingy now.
10. Jalan Microwave Station
NO WAY!
What's the story behind this road? According to To see all my photos, search for 'thienzieyung'! 😀 who took this photo, the sign is popular with travellers on the Kota Kinabalu-Sandakan Highway. The small hilly road you see on the left leads to a telecommunication station built by Telekom Malaysia more than 20 years ago, which transmitted microwave signals.
We found more info on Mondo Della Politica's site which looks like a write-up from The Star. To minibus driver Jalil Jakaria it's part of his everyday job, so seeing a sign like this doesn't crack him up. The Jalan Microwave Station at Km177 sign tells him that he's halfway to his destination.
"It is a welcome sight. I get less groggy when I see it and will perk up because this is the stretch where it gets boring. "The road is winding and undulating, and there are not many houses. It can get lonely and boring, especially at night." – Jalil Jakaria, Mondo Della Politica
11. Jalan Ke Tangki Air Donggongon
Here's another funny road sign in Sabah. According to Wikimapia, it's a small and winding uphill road that leads to the reservoirs of Kulintangon Hill. But the public are not allowed to access the deeper half of the road.
Helmi Nasir wrote on the site that the place has a food court, an IT shop, a few Internet cafes, boutiques and a hotel will be opening up this December.
12. Jalan Elmu? Elmo?
If you're a Mahsa student you probably know this road. Strangely, the map spells it 'Ilmu' (see red circles), but in the search engine, it's spelt 'Elmu' (see red rectangles). On Mahsa University's site it's 'Elmu'.
Poor Jalan Elmu was vandalised by some genius to spell Jalan Elmo instead. Yes, Elmo the Sesame Street muppet!
So to discourage the social ill of vandalism we should change Jalan Elmomu to honour our Agongs. There's no way the Elmo culprit would dare deface a road sign with our Agong's name! There's probably no way to parody it either. What? Jalan Sultan Yahya Petr-o? That would never be cool.
13. Jalan Pimping
One of our readers told us about the existence of this inappropriately named road in Ampang. And it's really there!
If anything, DBKL should change this totally unbecoming road name right? No public moral outcry before meh? Imagine the jibes the poor residents have to hear all the time!
Thanks for the heads up, Nigel! But no, Jay Z does not own a house there :p
But KL-ites are NOT happy with the change
So as netizens put it, they be not happy with the name change. Here's just one example on Twitter:
renaming roads? as if it wasn't hard/confusing enough getting around KL as it is 🙁

— Nathaniel Tan (@NatAsasi) November 25, 2014
Yalor, imagining the butthurt on Waze and Google Maps! Badan Warisan Executive Director Elizabeth Cardosa said that the change was impractical and would cause confusion in The Malay Mail's report.
"We will need to change the names on all our maps, street directories, road signs, addresses and personal identification documents." – Elizabeth Cardosa, Executive Director, Badan Warisan, The Malay Mail
Worse, she elaborated that it would affect KL's heritage and history.
"When we dig deeper and think of how it affects the identity of a city and its sense of place, changing road names will diminish our heritage and history." – Elizabeth Cardosa, Executive Director, Badan Warisan, The Malay Mail
Anyway what brought on this change? Federal Territories Deputy Minister Senator Datuk J. Loga Bala Mohan claimed, "It was the request from the Conference of Rulers, they felt that KL does not have the names of the past Agongs." To know a bit more about the 8 Agongs and why they were chosen for this honour, click here.
Eh but wait, wait… this just in. Not really. It was 2 days ago. Apparently it WASN'T the Conference of Rulers who requested it. It was… the Federal Territories Ministry! Dun dun duuuuuun! Then why did they even say it came from the Sultans? Hmmm…
Still, Elizabeth felt that surely there were other ways to do this: "New major road systems are being constructed, not only in Kuala Lumpur but also in Putrajaya," she said.
What do you guys think? Suggest another road that can be changed to one of these 8 Agongs' names in the comments below!