It's that time of the year again ugaiz, where the concentration of fedoras per square kilometer reaches critical mass: Urbanscapes.
I've been to nearly every Urbanscapes since 2007, and I remember when it was small enough to see everything in like 1 hour. Now have to walk like the whole day and then take pitstops some more. And there weren't any big acts back then. No Sheila Majid or Kimbra performing, and our satellite shows was just some guy on a padang playing his guitar. And tickets were so cheap! Now I have to think twice before shelling out for the festival and/or the satellite shows.
But the more things change, the more they stay the same. In the past few years I started noticing a trend, and it's in nearly every single Urbanscapes that I go.
Don't believe me ar? Check out this list, sure you say betul one.
(And make sure you read on to find out how to win RM50 cash back from MyTeksi when you go to Urbanscapes)
1. Topless White Man

Like international artists, this is a recent addition to the Urbanscapes staple. They are usually barefoot, which is weird, because 99.9% of the Malaysians at the festival are in (fashionable) shoes or slippers at the very least.
2. Hipster Furniture
Because IKEA is too mainstream okay. Everything is now made from pallets or recycled bottles or bamboo, hammered together with care. And who needs roofs??? That is soooo 2010. All we need is love and about 100 umbrellas strung above us. Play that Regina Spektor song baby, snuggle with me on my upcycled couch and let them make a statue of us (from wood pallets, duh).
3. Girl Wearing Flowers
Like forest elves raised near a Uniqlo, these ladies are one with nature, combining wreaths in their hair with the latest urban fashion. Because when else can you use flowers as part of your #OOTD.
4. Seriously Energetic Dude
Whenever I see them, I'm tempted to ask for their Twitter handle, because I have a feeling this guy types in ALL CAPS AND ENDS IN EXCLAMATION POINTS BRO HE'S SO EXCITED AND ENERGETIC!!!!! He probably has blood in his Red Bull system.
Protip: If you need to look for him, hang around the DJ booths.
5. Fedora
First popularised by Jason Mraz, this is now a common sighting at Urbanscapes. Persons wearing it will usually do the 'Posing in the stand straight front profile' for pictures.
6. A Ukulele (not a performer's)
Can be seen both onstage and offstage as it's small, light and portable. Macam iPhone 6, but harder to bend.
7. A Baby
Just because you have a kid doesn't mean you stop going to festivals, okay. And if you're gonna party, start them young and start them right: with adult supervision.
8. Really, Really Expensive Ice Cream
Oklah, actually nearly all the food there is quite mahal, so if you're on a budget makan/drink first before going there. But then, sometimes it's so hot, and you're sweating bullets, and then you walk by this booth selling ice cream and and…where did my money go and how did this ice cream get in my hands???? T___T
Request: can we have the RM1 red bean ice cream potong for next year pls.
9. Liyana Fizi
If I don't see Liyana Fizi at Urbanscapes, I don't feel right man. I feel macam there's a disturbance in the force. She's like the spirit animal of Urbanscapes, hovering over it like Mufasa in that scene from The Lion King, blessing this festival with her presence.
10. The Impatient Sisters
I don't mean irritable nuns.
I mean these gaiz.
I heard one of them studying overseas already, so at most you'll just see 2 out of 3 of them, which means just seeing an Impatient Sister counts kot.
But cannot cheat when looking out for them okay. The Impatient Brothers do not count. Must be a sister.
11. An Art Installation You Don't Understand
Don't lie. I know you see these things you'll say, "That's nice", but inside you think, "What on earth am I looking at??"
You walk up to it, stare and marvel at WhateverItIsSupposedToBe. You probably will touch it to feel the Interestingness and then step back to take in it's Meaningness. You nod, but you don't know what even the nod means.
You take a picture.
12. Beards. Beards Everywhere.
It's cool to have a beard now, guys. It's not just limited to imams, sikhs or lumberjacks.
13. Tattooed Arms
Whether it's a full sleeve or just a few here and there, tattoos are getting mainstream now and it'll be on full display at Urbanscapes, cause have to hide under your shirt during work kan. Now is the time to unleash them.
14. Gauge Earrings
I use this to gauge the person's occupation. The bigger the earrings are, the less likely they are to work in corporate.
15. Posing In The 'Stand Straight Front Profile' for pictures
I don't know when this started, but it's now the de facto pose for bands and general festival goers. This is our generation's band picture, an evolution of the "Pose around an industrial ruin/deserted back alley, look like you forgot to turn off the iron at home and look away from the camera".
16. Instax Camera
I bet some of you reading this own an Instax. Because it's nice to have something concrete to remember things by, right?
Then after we all enjoy looking at it, we take a picture of the polaroid and post it on Instagram/Twitter/Facebook.
17. iPad used to record concert
Because the screen bigger, means the video quality is better, amrite?
18. Tie Dye T-Shirt
Never gets old.
19. That Friend You Haven't Seen For Years
"Wow, hey! How are you?"
"Good, good! And you?"
"Good!"
"Good!"
"…"
20. Wayfarer Ray-Bans
I call this the the 'Thick frame Ray-Ban's'. Obviously I'm not hip.
21. Scarves
Keeps your neck warm. But if you don't have a scarf, you can always do the next one, which is…
22. Girlfriend Sitting On Boyfriend's Shoulder During Concert
But only your girlfriend/wife okay. Don't just randomly pick up a girl and say 'My neck is cold'.
Find 10 of these at Urbanscapes and win RM50!
Remember how I mentioned that you could get RM50 cash back? Well….

We made a game with the official taxi partner for Urbanscapes, MyTeksi, based on the things you'll find at the festival. Presenting…
The Urbanscapes Bingo!!!
Here's what you have to do. Find the MyTeksi booth at Urbanscapes, grab the bingo card (above) and start playing! If you're the first 20 to complete 10 of 'em, you'll win RM50 cash back from MyTeksi. Cool, huh?
Bonus items to find at Urbanscapes
Now, we listed only 22 stuff above… To play bingo, we need 25 items right? You'd probably notice that we added 3 more fun stuff which  you can find at this year's festival (including a special guest appearance).
23. Selfie with MyWildTeksi
In case you missed out on winning the Urbanscapes cashback voucher, still got chance to get MORE cash back. Like, RM500 ok!
All you have to do is take selfies with 3 of their new cars: a shark, a frog and a kitty cat. P/S: There's only gonna be 1 winner and it'll be selected at random.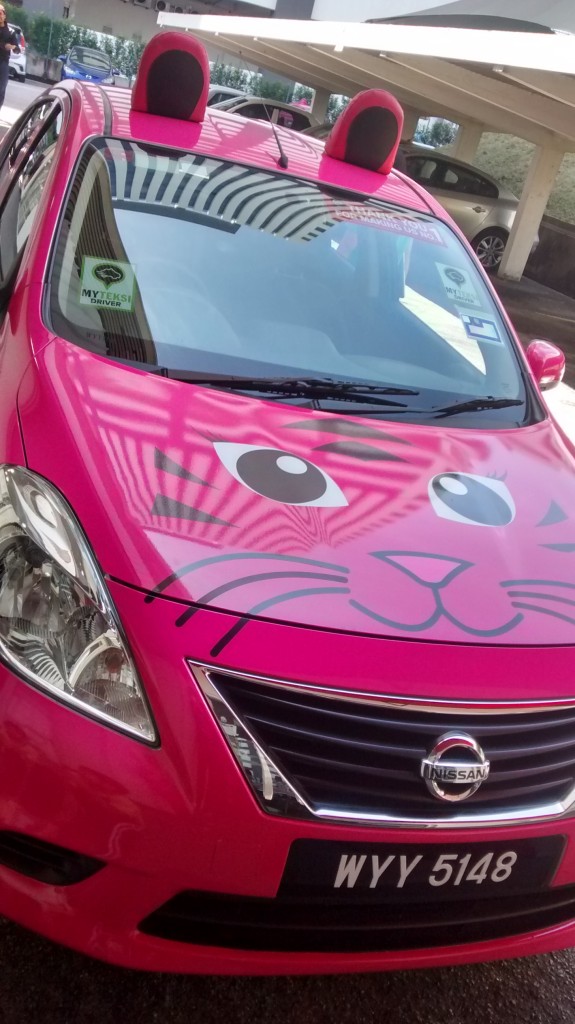 24. A Parka
Maybe just for this year la, because it will be at Genting and that place is freaking cold. And when else can you wear you winter clothing in Malaysia?
25. Editor-in-Chief of Cilisos
Welcome the Urbanscapes bingo guest star: Chak. Friendly guy one. Please say hi to him and pose nice nice, don't just take his picture and run away!
"OMG betul man I saw these all before!"
I know right. But now when you find them, you can have your ride home subsidised by MyTeksi. It's like BR1M, but all you have to do is take pictures of stuff at Urbanscapes. Nice or not???
Have fun at Urbanscapes, guys! 🙂