In the past few days, many of you might have been hearing the term 'Rohingya' appear very often on your newsfeeds. And you've probably already read a whole bunch of stuff about them. But in case you haven't basically the gist of the story is that we have a couple of boats full of refugees from Myanmar who want to seek shelter in Malaysia but we turned them away.
Not sure what's been happening so far? Here's a summary of the Rohingya issue
The Rohingya people made big news in Malaysia recently after it was found out that Malaysian officials turned away 2 boats carrying hundreds of people.
And to help recap, here's a timeline!
10 May – About 500 Rohingya refugees land in Aceh, Indonesia.
11 May – About 1400 Rohingya and Bangladeshi refugees land in Langkawi, Malaysia, they are detained by Malaysian authorities.
12 May – Malaysia and Thailand increase border activity to hold back tides of migrants.
13 May – Malaysia said will push back refugee boats back out to ocean, unless sinking.
14 May – Malaysia tells Myanmar they have to stop oppressing the Rohingya
Between 15-20 May – Outcry from various parties towards Malaysia's decision, while Malaysia tries to displace responsibility.
20 May – Malaysia, Indonesia and Thailand release joint statement stating that they will provide temporary shelter for the Rohingya refugees.
So take heart that the latest development in the story is that the Malaysian AND Indonesian gomen have decided that they would no longer turn away Rohingya boats seeking refuge.
Originally, this article was supposed to appeal to the gomen to help the Rohingya refugees, but in the course of writing this, the gomen had a change of heart! What we can understand from the joint statement is that Malaysia, Indonesia and Thailand have agreed to provide shelter for a year until they can be relocated.
And one of our readers, Johann, pointed out that the decision to allow them to stay could be a good thing! So yea, here's a few reasons as given to us by our reader and heavily modified by us! (points suggested by Johann, article written by Johannan, hur hur)
1. Najib needs something to look good after everything that's been surrounding him recently.
With all the negative stuff that's been surrounding him lately (like 1MDB, calls for his resignation, minor stuff like that), Najib choosing to help the Rohingyans stranded at sea would be a good thing. C'mon la, how can anyone not like you after you go all superhero like, diving into (pun intended) the situation and rescuing all these people?
After spending most of the week deflecting the responsibility of the Rohingya issue on ASEAN (Malaysia is leader of ASEAN for 2015 btw), Najib has finally made some good headlines! And it's about time too. In this instance, not only has he listened to the cries of his people, he has also done something the internationally community highly commends.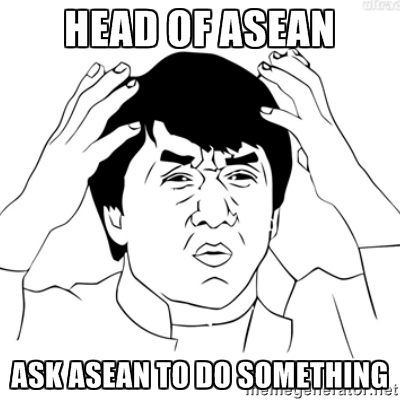 And despite the statement of the 3 countries (which was released by Putrajaya) stating that the international community should provide support and financial assistance (seriously that just kills the heroism in it), we believe what Najib has done will go a long way in helping his public image. It could have come sooner, but late is better than never. We're not saying that this should have been his reason for helping them, but it could very well possibly be one of the effects.
3. We've allowed many foreigners to find work here, maybe they can too
So here we have about a few thousand people looking for a place to call home, looking for jobs, looking for a chance to raise their families properly, looking to help contribute to the GDP and hopefully looking to be an active participant in nation-building. We know they're only meant to stay for a year but surely if they need work, we could integrate them into our already huge migrant worker base?
It is estimated that there are around 2.8-2.9 million (as of Feb 2015) foreign workers in Malaysia as opposed to 1.4 million in 2004 and 2.1 million in 2009. Surely the number will increase as demand increases, so why not consider the Rohingya as an option?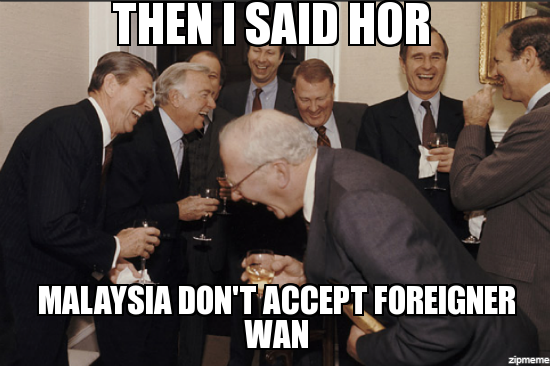 With the proper training surely they can perform as any other person. Just because they had to flee from their country doesn't make them any less capable than someone we bring in ourselves right? And with our country always in need of foreign labour, shouldn't this be a good opportunity to help at least some of them resettle?
And you know what, there are already those among the Rohingya who work here!
P.S. We're not saying that this is the main reason we should allow them in, but in the case that there is a labour need, we don't see why we cannot help these people find jobs. We're not saying the foreign labour system in Malaysia is perfect but if it can help the Rohingya get jobs, we don't see why it isn't worth a shot.
4. They'll need education, and we have unemployed teachers!
So just say that after we take in these Rohingya people we decide that they could be part of Malaysia's labour force, they would need to be educated or trained to the task. But that means that we would need teachers, lots of teachers, to come in and teach a few thousand people. That is quite difficult because we don't have a lot of teachers to go around….or do we? 
Well fret no more! Because it was reported that we have about 6000 unemployed teachers (as of Oct 2013) waiting to be posted! It has also been said that this surplus of teachers is due to a lack of vacancies. So let's just say we take in the Rohingya refugees, and we have all these graduates have signed a 2 year contract with the gomen and can't really look for work anywhere else, it makes sense to put one and one together.
But seriously though, even if they do only end up staying for a year, it would do them a world of good to be educated as much as possible. It may only be a year of learning, but they would already be better off than they are now…..Also the gomen gets to provide jobs to unemployed teachers! 
Disclaimer: We're not saying that all unemployed teacher should be sent to teach them, we just think that it should be an option.
5. Malaysia gets to have a bit of good international news for once
If you were to google Malaysia like right now, most of the results would be about the Rohingya refugees. But if you tweak the search settings to show results from earlier in the year, most of the things we see have to do with MH370, or sodomy. The only news that isn't bad is the Formula 1 Grand Prix (which actually isn't that good either)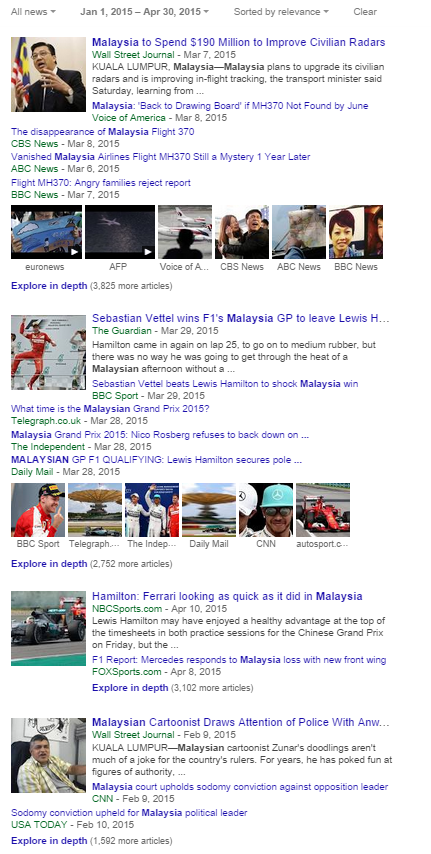 It was more than a year ago since MH370 put Malaysia in the public spotlight. Since then we've had 2 more aviation disasters, a sodomy conviction, and sedition, sedition, sedition. Our country's decision to do the right thing and take in the Rohingya refugees is a great thing because we finally have some good stuff said about us.
Don't get us wrong. We're not saying that that's the reason we should be helping them but it's nice to see that we have finally decided to do the right thing when in the public eye of the world.
We'll be doing something good and that should be what matters most
We can build all the convincing arguments we want about how this but we should not lose focus on what is important: That we have gone to the aid of people who needed it.
According to Klang MP Charles Santiago, as a member of the United Nations Security Council, Malaysia is obligated to uphold the Responsibility to Protect, which basically mean we have to help groups of people being persecuted. Also as mentioned earlier, Malaysia is chairing ASEAN this year, which makes it our duty to lead the way.And it's great that we have, but we hope it doesn't stop there.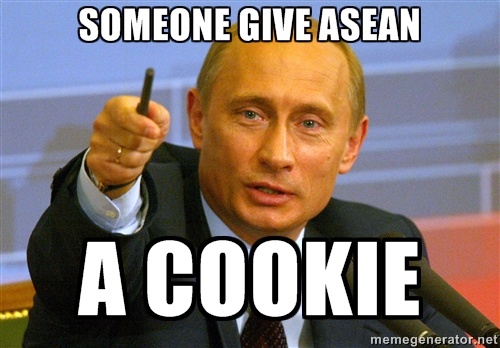 As our points above have pointed out, if we're able to provide so many other migrants with jobs and a place to call home, why not them? Don't get us wrong, we're sure that there are downsides to taking them in as well, and we agree.
It really doesn't change the fact that we are possibly not ready for such a huge influx. In fact, if we just continue to take them in, Myanmar might continually choose to ignore the situation while more Rohingya people start landing on our shores.
But we've gone one step in the right direction already in allowing them to come to our country (at least for the time being). It's not perfect but it's a right step. And maybe that's what we need now, to just take this situation one step at a time. 
————————
[UPDATE]: You might notice that this article was originally meant to have 5 points. We acknowledge many of you have criticised this article and we apologise that certain things may have been said out of turn. We apologise and thus we have removed one point about Islam (and we sincerely apologise for that) while editing the rest. 
Once again, we never intended for this to be an article about how we could be benefitting from this situation instead of genuinely helping our fellow human beings. But this article was meant to show that we have done the most human thing possible at this point in time and that should be what matters most.