It's been more than a month since Malaysia had a new government. We know you are all probably sick of hearing this by now. But we're not sorry. 😛 Never gets old. 😆 Anyway, since then, a bunch of high ranking flers have resigned. Others, like in PDRM, are getting the boot. It's like the Red Wedding all over.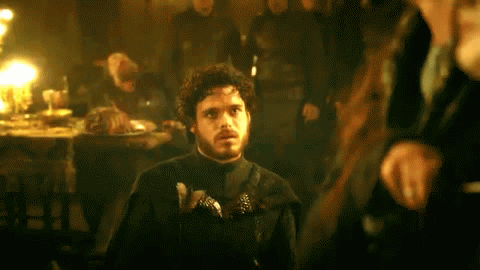 Eh, quite a number of people cabut k, until can masuk the Malaysian Book of Records – the highest number of resignations within a month. Among them, Datuk Seri Najib Razak was one of the big ones, when he quit as UMNO President and Chairman of Barisan Nasional. Najib said he resigned because he felt responsible for BN losing in GE14.
But why are these resigning? Is it because they don't like the new government? Lazy to answer the phone early in the morning? Or maybe they wanna spend more time with the fam coz working in gomen office soooo busy giler babs? Here are 7 people who resigned and why.
1. Tabung Haji Chairman who allegedly made it rain government contracts
For those who don't know what Tabung Haji does, they are the Malaysian hajj pilgrims fund board. They manage savings for people's pilgrimage to Mecca. Its Chairman, Abdul Azeez Abdul Rahim, who also happens to be Baling MP, resigned in a shroud of controversy, right after Pakatan Harapan won, although his contract only expires mid next year.
"They only took RM500,000 and that was from my Baling Umno allocation and about seven pieces of my wife's jewellery. The jewellery has been with us for more than 30 years since our marriage and I guess it's worth around RM50,000. My wife is not a jewellery person lah." – Abdul Azeez, The Star
Abdul Azeez claims the money was meant for expenses for buka puasa events to in Baling and for a number of Umno meetings.
Two months ago, MACC cleared him of the controversial Penang undersea tunnel project probe. No arrests were made but it's believed he's being investigated for doing an Oprah on an undisclosed number of government contracts. In March, he denied rumours that he had allegedly received RM3 mil from Consortium Zenith Construction, the company handling the feasibility study on the undersea tunnel project.
2. MACC Chief who was called a 'traitor' to the nation
MACC Chief Commissioner Tan Sri Dzulkifli Ahmad resigned on 14 May, after having been appointed 2 years ago on 1 Aug 2016. The position has been filled by Datuk Seri Mohd Shukri Abdull, an MACC officer who 'rested' for 2 years because he tried to expose the SRC International scandal and RM2.6bil found in former PM Najib's personal account.
"This is a true story. It's too big an issue to protect. Tan Sri Abu Kassim (former MACC chief) and I never gave up despite the many threats that we received from investigating the case. We even went to see ministers to convince them about the case but only 3 believed and were brave enough to voice out." – Shukri, The Star
These 3 Ministers are Muhyiddin, Shafie Apdal and Ahmad Husni Hanadzlah.
At a press conference, Shukri Abdull called Dzulkifli Ahmad a 'traitor' to the nation, accusing him of protecting those who violated the law. But later he apologised to him on WhatsApp. Watch this video to hear Shukri relate his harrowing ordeal:
https://www.youtube.com/watch?v=ZKoNfVcq5EQ
3. Chief Justice and Court of Appeal President who don't have the confidence of the rakyat
Tun Md Raus Sharif is the Chief Justice and Tan Sri Zulkefli Ahmad Makinudin is the Court of Appeal President, appointed on 1 April last year. But there were some who challenged their appointment – the Malaysian Bar and Advocates Association of Sarawak (AAS) disagreed with it. Why? They argued that it went beyond the legal mandatory retirement age of 66 years and 6 months.
The case was taken to the Federal Court with a 7-member panel of judges. However, former Federal Court judge Datuk Seri Gopal Sri Ram said that the problem would be solved if those two resign immediately. It was important that whoever is appointed to these top judicial posts have the confidence of the Bar and the public, Gopal added.
"In other words, they must not have any connection with previous prime minister Datuk Seri Najib Tun Razak." – he said
And so on 13 June, Tun Md Raus and Zulkefli tendered their resignations to PM Tun Dr Mahathir Mohamed. Members of the legal community have welcomed the resignations. Executive director of Lawyers for Liberty, Erik Paulsen, said the resignations were "excellent news for Malaysia Baru".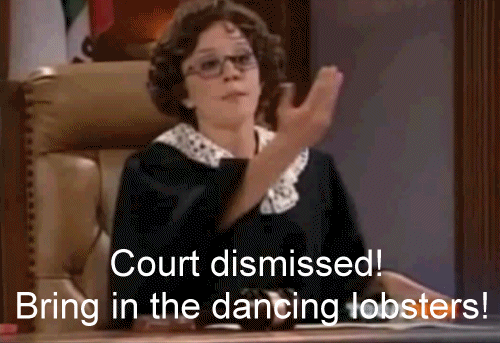 4. PTPTN Chairman because he… has other stuff to do
Ah yes the student loan body. PTPTN Chairman Shamsul Anuar Nasarah submitted his resignation letter on 15 May, about a week after GE14. He had served for 4 years since 2013. Eh, why ar? He didn't pay his loans? Nola, the reason is very normal and non-controversial, although it would've been hilarious if it were unpaid loans. Pitypity him.
5. Bank Negara Governer who is connected to a controversial land deal…connected to 1MDB
Tan Sri Muhammad Ibrahim quit as Governor of Bank Negara Malaysia (BNM) on 6 June, 2 years into his 5-year term. His resignation is believed to be connected to Bank Negara's alleged controversial RM2 billion land deal with the former government. Which is believed to be connected to 1MDB. It's like scandalception.
So what's this land deal about? The Star reported that BNM acquired a 67.41-acre land in Kuala Lumpur from the Finance Ministry but overpaid a lot for it.
"The acquiring of land is nothing new to us. We have acquired many (tracts of) land over many decades. It is not as if it's something that we are doing for the first time. And, when we acquire land, we acquire at market (value) and, hence, we make sure that it conforms to the best market practices and norms." – Muhammad Ibrahim, NST
However, citing sources, the paper said it did not need to pay RM703.44 psf for the land, which it had earmarked for a training centre as it was situated next to BNM's Sasana Kijang Complex.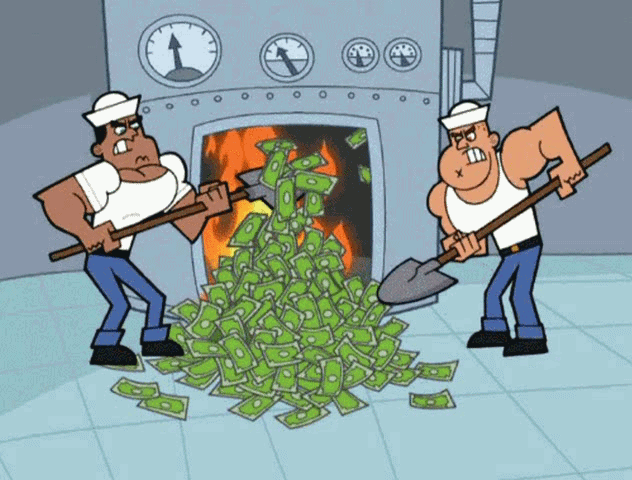 How the deal is also believed to be related to 1MDB is that Najib was alleged to have used the RM2 bil to pay off some of 1MDB's debts. Although, Muhammad Ibrahim had denied Bank Negara was involved with 1MDB in any way, and that they can't control over the proceeds of the land purchase.
6. Petronas non-executive director who can't stay for more than 9 years
Petronas, the pride of Malaysia (or was that Petronas Twin Towers?), is a government-linked investment company. But the latest resignation has nothing to do with the Government, if that's what you're thinking. Datuk Mohd Omar Mustapha, the independent non-executive director of has tendered his resignation, effective 30 June. In a statement, Omar said his letter to the company secretary was dated 1 June.
So if it's nothing to do with the change in government, what is it? According to Omar, who was appointed to the post on 15 Sep 2009, it was a matter of company policy.
"According to the Petronas code of corporate governance, independent non-executive directors are to serve for a maximum tenure of nine years cumulatively from the date of first appointment, and that no extension beyond nine years shall be permitted." – Omar, in a statement, The Star
This is to make sure directors' independence is preserved and maintained to the utmost. It is expected of Petronas, Malaysia's only Fortune 500 company.
7. UMNO and BN Chief who lost the elections
Former PM Najib stepped down as UMNO and BN Chief, as well as Khazanah Chairman all at once after losing in the general elections. His resignation came as several UMNO leaders, including his number 3 Hishammuddin Hussein, called for leadership change after BN suffered defeat on 9 May.
"The Umno Political Bureau had convened (and) we took into consideration the current difficult situation, and seeing how Umno and BN experienced a very heavy loss (in the general election), therefore I, as president Umno and BN, make the decision to resign as Umno president and BN chairperson with immediate effect." – Najib, Malaysiakini
He will however remain with the party. As for Khazanah, Najib tendered on 30 May, along with 2 of other high ranking officials, Mohd Irwan Serigar Abdullah and Johari Abdul Ghani from the board. Earlier in the day, Finance Minister Lim Guan Eng had hinted that it was only "fit and proper" for the former PM to resign from Khazanah.
Wassup with all these people quitting?
Actually there are more people who cabut – Felda Chairman Shahrir Samad, Kedah Football Association Chairman Ahmad Bashah, Felcra Chairman Bung Moktar, to name a few. What's going on? Why is everyone leaving? Not happy with the change of management?
Even before the national polls, you know a lot of people were already super unhappy with the administration and have been hinting telling the former PM to #letakjawatan.
Stepping down and acknowledging mistakes would be the best and ethical decision for any person who has been mired in scandal or no longer has the support of the people. This applies to many world leaders, most femes probably being Richard Nixon, President of the United States, after the Watergate scandal. There's a whole list you can check out here.
Prime Minister Tun M warned that heads would roll and so they have. He appealed to the public to wait and watch Pakatan Harapan carry out reform, coz laws and procedures must be followed. The new government has been removing certain personalities from the previous administration to undo old policies.
"To correct things, just to remove a person, takes time. We have to study his background, what he has done, how much he has taken. To ask him to resign or sack him, all that takes time. You can't do things just like that." *snaps fingers* – Tun M, Malay Mail