WAIT!
Please note that a lot of the content here may be vulgar if you have a dirty enough mind. If you'd rather not be offended, please click here to watch our assistant editor make a coffee butt twerk. Also, this article was originally written in 2015 (updated in 2021)
---
Two years ago Back in 2013, a photo of a Nando's receipt with the special instructions "CIBAI CUSTOMER" went viral on teh social medias. We also hope this will be the last time we use the word "cibai" and "viral" in the same sentence
In case you were wondering, those computer thingywingys that servers punch your order in have a column for additional instructions that are not in the system, and these usually show up in the receipt (Source: used to be a waiter).
While we usually self-censor bad words in our articles, we didn't for this one because we kinda gave up after seeing Xiaomi's Zhibai Shaver.
And we honestly don't know why this word is so darn popular since the original otai actually came from way back in 2007.  Ugaiz, we present to you…. the Microsoft CIBAI. 
It stands for Class Invariants By Abstract Interpretation, and was supposedly an upcoming Microsoft product or application back in 2007. But as it turns out, it was actually a research paper that Microsoft published on their site until a bunch of Malaysians and Singaporeans came across it and had a good laugh at their expense. But we digress.
Aaaaaanyways, one thing led to another and we were suddenly googling bad words to see if there are other product names that would only be funny if you were familiar with Malaysian dialects or slang, and this article happened.
Because we're a decent home-grown Malaysian site, we're not gonna explain what the words mean, but you can click on the links in blue for definitions. Just keep in mind that the definitions may not be as decent as we are, okay? 😉
Let's start off with something unrelated to the Microsoft CIBAI…
1. Dafeike sausage caulking gun

Okay so there's no way of reading it without sounding dirty. First off, caulk is actually something that's used to fill a gap between two things (hehe) and is pronounced 'kawk'. So try reading Dafeike dual use manual sausage caulk gun with 18:1 thrust ratio without giggling like a 15 year old. Cause we totally failed.
While the Dafeike caulk gun is made to squeeze out a thick goo, we also wanna highlight a different kind of Dafeike where the happy ending is totally non-sticky:
We're not sure if both products are made by the same company but, considering how different the two products are, Dafeikei would be a jack off all trades.
2. Kukubird fashion
We kinda think that the word "kukubird" doesn't really need a definition because most Malaysians would know it's another way of referring to a guy's
However, UK fashion brand Kukubird got a bunch of unexpected (for them) publicity in Malaysia and Singapore, and are still having a hard time with comments from this part of the world. But when you think about it, Kukubird is a pretty suitable name for a clothing brand because you can only find them covered or uncovered.
But hey, if you like how good Kukubird looks and feels, you can show your love by joining the Kukubird Family. Or you can also read our article on why so many Malaysian men get their kukubirds stuck in rings.
3. Pukanala PU-K1 Acacia Koa Series Ukulele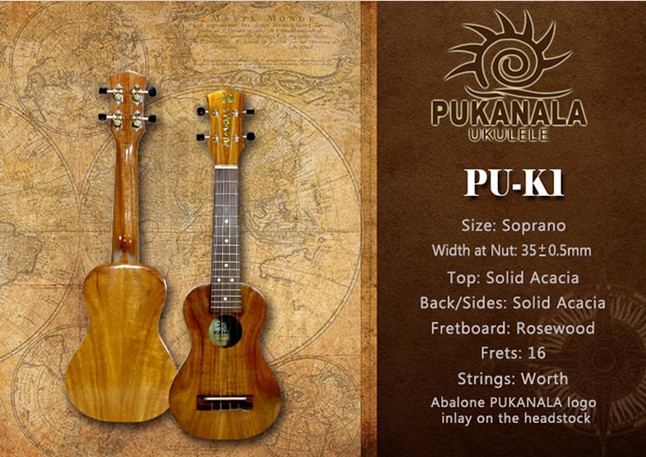 While we think nothing could be better than strumming on a soprano-sized PU-K1 and making sweet beach-inspired music, the fact that the company that makes them is called Pukanala makes it just that much sweeter. With a firm, supple back/side made of Acacia and a width at the nut of 35±0.5mm (whatever that means), this instrument is guaranteed to give you just enough wood to pluck at all day long.
If you're into this sort of thing and have never touched a PU-K1, we suggest laying your hands on one. You might just find yourself screaming "Aloha!"
4. Tahi Beach Resort and honey
On an island in the South Pacific – in a land known as New Zealand – you will find….
Tahi.
Seriously, this line was so funny we just lifted it off the description.
Tahi is a beach resort with a near-excellent rating on Tripadvisor, which means that the next time you're in one of our Malaysian beach resorts, please be sure to tell the operators "Pantai ini macam Tahi". We're sure they'll be pleased.
Also, the area is pretty famous for its honey, or more specifically, Tahi Honey.
While we can't tell you if it's good or not, we're pretty tempted to buy a jar to carry around just so when someone asks us to "Pergi makan tahi" we'll just say "okay," crack the jar open, and heap lovin' spoonfuls into our mouths as a response.
Perfect for troll comments on our Facebook page.
5. Kanina
Japan's pretty well known for doing some pretty weird stuff when it comes to music, such as chirpy Gothic Lolitas singing to metal music (links to YouTube video) like so:
Unfortunately for Kanina though, they weren't going for weird… they were going for serious, Icelandic-cold post-classical ambient music. But unfortunately, as good as their music is (and it IS quite good), being a fan in Malaysia is bound to create some awkward moments such as:
With friends: "Hey I'm going to Kanina, wanna join?"
With girl's parents: "Auntie, uncle, I'm taking your daughter to Kanina."
In record shop, spotting their album: "KANINA!"
Or maybe you can tell them that "Kanina" is Icelandic for "Rabbit," not that we're sure it'll help. Give Kanina a listen here:
Also, it would be extra funny if Kanina played at the following venues…
6. Chaohai Hotel, The Machan Eco-resort, Mahai Campsite
Click HERE, [ask your friends], and HERE for definition (It's in order)
Oh man… where do we even start?
We're sure this means something entirely different in Mandarin, but if you speak Cantonese staying at this hotel is probably going to be the highlight of your trip. Don't hold your breath though.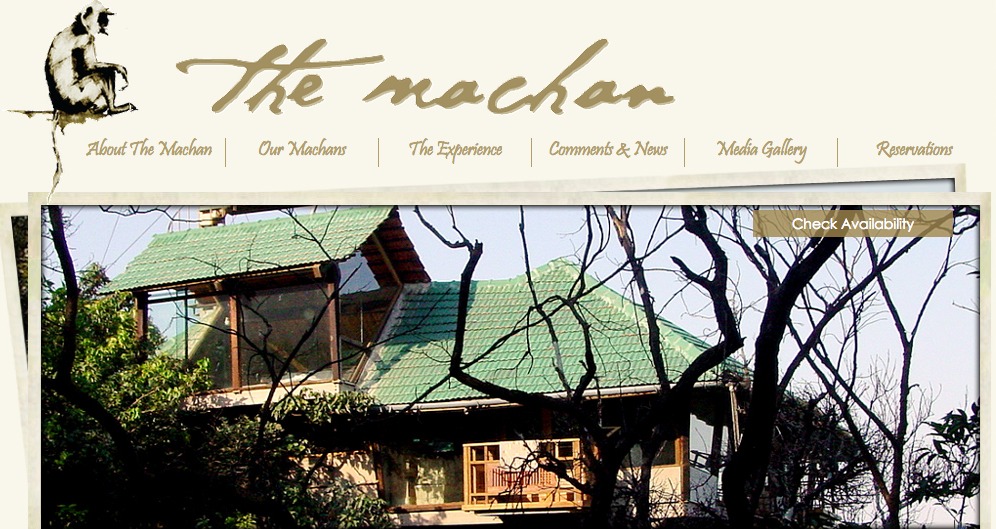 The Machan (lol) is an eco-resort in India that's "completely off the grid" (so don't bother asking for Wi-Fi password) and allows you to stay in treehouses called Machans (lol). It actually looks pretty epic once you stop laughing and check out at the pictures.
Machans are apparently quite popular in the region too, with another one found in Nepal – the Machan Wildlife Resort. You should totally check out their Facebook page to get an idea of the #machanexperience
While we should point out that a "Machan" refers to a "platform raised in a tree used for observing plants and wildlife," just… don't bring your mom to either (unless she has a sense of humor).
Speaking of not bringing your mom, you might also want to think twice about bringing her to the Mahai campsite in South Africa. Presumably named after the Mahai waterfall, which we assume is very wet, it's also listed as one of the top 25 campsites in South Africa where you can pitch your tent.
7. Sakai Educational Framework
Sakai is (very simply) a free educational platform that's used to improve collaboration between schools, businesses, and individuals. It's named after Hiroyuki Sakai, a chef on the Japanese show Iron Chef.  "Sakai" is quite a common word in Japan where it's a city, family name, clan name, and a volleyball team.
But for most of us here in Malaysia though, it's a general term for Orang Asli and the favorite replacement curse word of a certain CILISOS writer.
While the term itself is considered derogatory because calling someone a Sakai meant that they were illiterate or backward, the Sakai are considered one of the oldest Orang Asli populations in Peninsula Malaysia and were pivotal in combatting communists during the Malayan Emergency.
We should note that since being told that the term was offensive, the CILISOS writer has replaced "Sakai" with the much less offensive but much weirder "Abohao". Klang people are strange.
8. UKIP political party
Most of our knowledge of UK politics probably extend as far as knowing who Margaret Thatcher and current Prime Minister Tony Stark are. However, UKIP or UK Independence Party, is trying to change that. They're a right-leaning populist party which, among other things, pushes for the United Kingdom's exit from the European Union and the tightening of immigration policies. Ordinarily the name wouldn't have been funny by itself; that is until they happened to paste their campaign banners side-by-side:
Heh heh. Tightening immigration policies. Heh.
If you think that joke was funny, here's a better one. See that guy in the picture? He's the party founder. His name is Nigel Farage.
9. Babi Factory
No, not this kind of babi…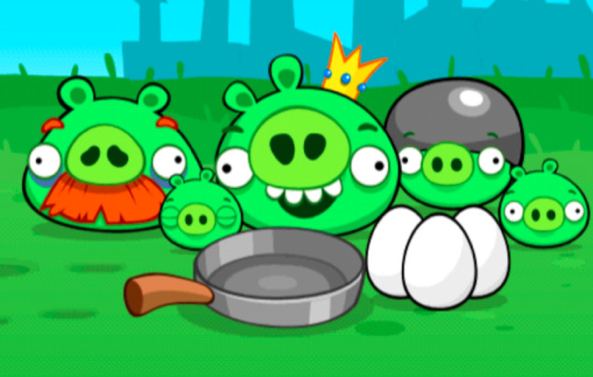 It's THIS kind of babi:
According to Google Translate's auto language detection, this seems to be a Hungarian business specializing in handmade children's toys. Should be halal kot.
10. Mobile Kunji
Here's something for our Tamil-speaking readers. If you paid attention in Pendidikan Sains in Form 3, you would know that a kunji is a pretty important part of the baby-making process. If not, you can watch some videos by CILISOS freelancer June Low for some seks education.
But in Bihar, India, the kunji is also becoming an important part of the baby-delivering process. Meet………………the Mobile Kunji:
While you might wonder what use a hard, purple kunji might have, it's actually helping out in maternity outreach programs in rural Bihar – where childbirth-related deaths are among the worst – to convince women to use institutionalized childbirth (meaning at a clinic or hospital with modern equipment) rather than at home.
Oh, and "Kunji" means "key" or "cheat sheet" in Hindi, so don't get caught looking at your kunji during exams, okay?
11. MATI energy drink
Okay think about the irony here. Energy drinks have been known to contain a whole bunch of ingredients known to cause health problems, so here comes a tea-based energy drink that's supposed to be more natural and healthy than any other energy drink out there……
…and it's called Mati.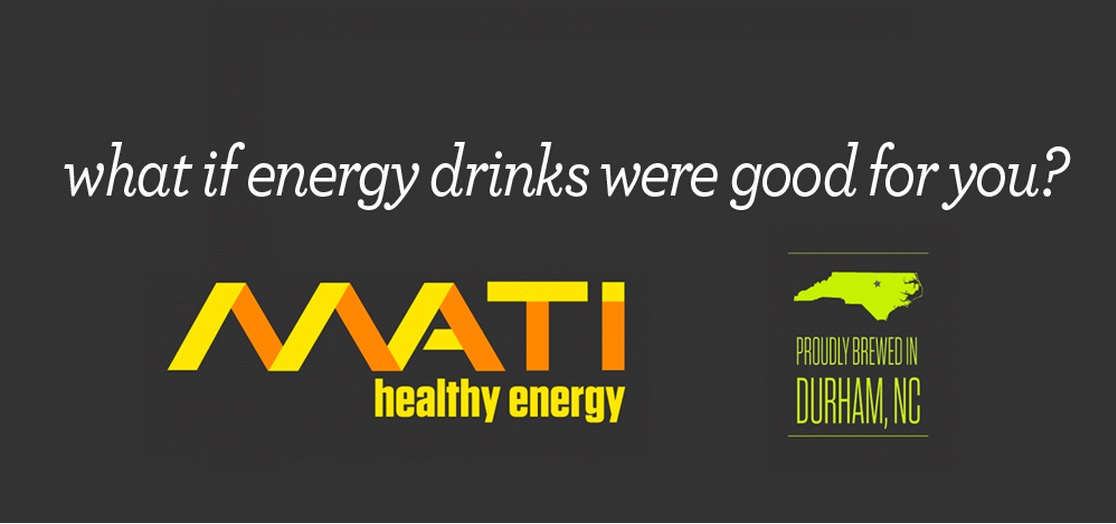 If you throw aside that sales of this drink is triple that of Red Bull in it's home city of Durham, North Carolina; that the business and brewing is completely done by one woman; and it beat 11 other tech firms for a $100k investment at Google Demo Day – yeah, it's hilarious. But still tho', we can't help but turn into 10-year olds every time we see a slogan like this: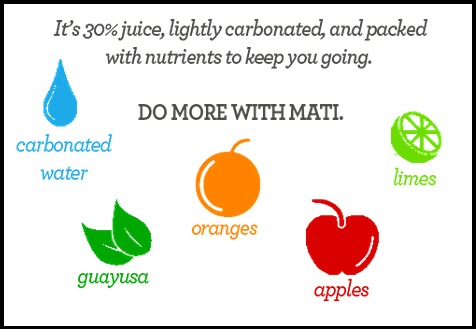 And this: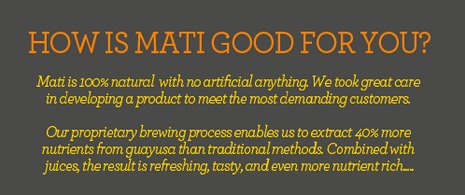 We cannot. Seriously cannot already  😆
This is, without doubt, the most vulgar article on CILISOS by far if you don't count our article about Petronas going balls-deep in Similajau. But if you're gonna throw flames at us in the comments, at least do it in Zulu, because…
But really, if you think about it, this article isn't vulgar at all because these words are completely innocent in their countries of origin. For some payback though, Hans (our former intern replaced by an inflatable donkey) mentioned that his Finnish friend almost died laughing when they visited a Peranakan restaurant because "Nyonya" sounds similar to the Finnish word for "Sexy MILF".
We couldn't figure out the spelling to confirm if this is true, but you're welcome to try. Just remember to clear your search history after *cough*.
And with that, this article is….. Finnish.