Ever seen an episode of Locked Up Abroad? The documentary series gives us a peek into what it's like to be jailed in a foreign country. It can be quite a hellish experience! Right now, a young Malaysian woman faces the same fate after being sentenced to 20 years in prison in Nepal. Marina Jamaluddin, 31, was arrested with 11kg of cocaine in the Tribhuvan International Airport.
When her dad, Jamaluddin Abd Malik, paid her a visit, he was utterly heartbroken at the sight of his daughter suffering behind bars. The prison does not provide enough food, she is in bad health, and some of her fingers were broken. They are trying to get a petition going in order to appeal to the Nepalese embassy in Malaysia to arrange a prisoner exchange, so that they can bring Marina home.
The Star reported that there were previous cases where prisoners were swapped between Malaysia and another country, including our neighbour Thailand.
A prisoner swap allows Malaysians who were jailed abroad to serve their sentences back here
Home Minister Hishammuddin Tun Hussein revealed that there are 2,622 Malaysians jailed abroad – 1,218 in Singapore, 404 in Thailand (hopefully not an error), 231 in China, 146 in Indonesia, 137 in Taiwan, and 486 in 54 other countries. Meanwhile, there are 1,758 foreigners in Malaysian prisons, of which 930 were Indonesians, 403 Filipinos, 111 Burmese, 82 Thai, 56 Vietnamese, and 176 are from 26 other countries. Whewwww what a mouth full!
In 2012, Parliament had tabled and passed the International Transfer of Prisoners Act (ITOP), which aims to send foreign prisoners back to their home countries to finish their sentences, while providing the same option for Malaysians to serve their time back home. So, note that they will still have to serve their sentences, but they get to do it in their home country.
"This international transfer of prisoners will be carried out through bilateral relations between both countries, that agree to sign an agreement or treaty to carry out the transfer of prisoners between them." – Hishamuddin, Home Minister, The Star
As of August that year, prisons nationwide held 37,157 convicts – of which 10,520 were foreigners, nearly 30% – so ITOP would help ease congestion in jails. TFW you're sooo done sharing a room with your sibling.
Two years later, Deputy Home Minister Wan Junaidi Tuanku Jaafar announced that the country was ready to implement it in June 2015. He added that 9 countries had expressed their interest to enter into an agreement with us to swap prisoners, they are: Iran, Latvia, Bulgaria, Azerbaijan, the Philippines, Romania, Turkey, Saudi Arabia and South Korea. So what kind of prisoners are eligible for ITOP?
For one, the offence must be an offence in both countries
Hishamuddin explained further that an international transfer could only jalan if certain conditions were met. These conditions and all the other processes of prisoner transfer TO and FROM Malaysia can be found in the ITOP Act. Nah, here are 4:
The country in question has signed a treaty/agreement with Malaysia.
The prisoner's sentence must be final with all avenues for appeal exhausted.
The prisoner's offence must be an offence in BOTH countries (ie. If robbery is a crime in Malaysia and country X).
The remainder of the jail term must be more than 6 months from the date of application (regardless of whether the prisoner has been released on parole or not).
*Source from the ITOP Act.
"These people should be those who were sentenced for non-serious crimes in both countries. We have studied their cases and agree that they can return to serve their sentences." – Zahid Hamidi, Deputy PM, The Star
Now here are the kinds of prisoners who won't get swapped, meaning to say the Home Minister may say no way Jose if:
The prisoner has been sentenced to death.
The transfer would affect the sovereignty, security, public order, or public interest of Malaysia.
The transfer would impose an excessive burden on the resources of Malaysia.
The transfer would require steps to be taken that would be contrary to any written law.
So in that case, NOOOO security threat prisoners, say Abu Sayyaf or ISIS convicts. Interestingly, the Act doesn't restrict foreign nations to pardon, postpone or reduce a sentence for an offence committed, or remission, suspension or reduction of the prisoner's sentence according to that country's laws, and vice versa for Malaysian prisoners sent back to their to their country of origin.
Now let's get into how the application is processed…. it begins with a letter.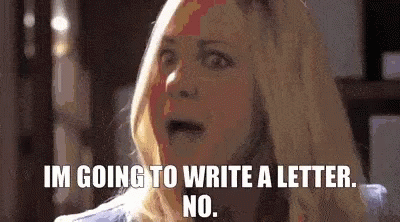 Where the Minister intends to apply for a transfer of prisoner to another country, he will inform the party on the other side of his request and submit it in writing, along with any necessary documents or information relevant to the application. This works both ways, so say if Indonesia wants to initiate the swap, they also can start the application process.
Of course, the prisoner will also be informed of the transfer, and more importantly, they will have to give consent, if that right is stated in the treaty/agreement between both countries. So, say that the prisoner feels like life in a Malaysian prison is better, he or she can choose not to give consent.
Then if the prisoner fulfils the conditions, the Minister will send a warrant to the Commissioner General of Prison, Dato' Sri Hj. Zulkifli bin Omar. And then they can begin to extradite the Malaysian prisoner and send the foreigner back. Bon voyage!
Interestingly, the Act also doesn't restrict our side from pardoning or commuting the sentence of the convict, meaning if Marina is brought swapped with a Nepalese prisoner, she can still be forgiven here, if our authorities decide to do so. All this is contained in the ITOP Act, you can access the full document here.
Currently, there were more than 100 countries having similar laws with our country that can partner with us for the TOP programme, said Wan Junaidi.
That said, there were about 2,000 foreigners in our prisons who were eligible for the transfer, while more than 1,700 Malaysians were in prison in other countries, at the time of the report.
Swapping allows prisoners to be closer to their families and ultimately helps them rehabilitate
Aaand there's none. 😐 Unfortunately for some reason we couldn't find any reports of a prisoner swap taking place between Malaysia and another country. Daswhy we couldn't even find a photo, so we used one of that Chinese prisoner (above).
What we did find however is 3 North Koreans who are wanted for questioning over the murder of Kim Jong Nam, flown home last year, in exchange for 9 Malaysians who had been trapped in North Korea. The Malaysians had been held there for more than 3 weeks amid a spat following the Jong Nam's murder in KLIA.
If you check out the Prisons Department webpage, they have a section on ITOP. The Director of that Unit is Dato' Mohd Zawawi bin Ab Rahim. According to the site, the ITOP Unit's function is to manage the standard operating procedures of transferring foreign prisoners to their countries of origin and vice versa. So they work with the related agencies to organise transfers.
As of 2016, Deputy PM Zahid Hamidi said that our country has had such prisoner transfer arrangements with countries like Azerbaijan, Bulgaria, Iran, Iraq, Latvia, the Philippines, Saudi Arabia, South Korea and Turkey. Zahid was in India to consider their request to an ITOP agreement with them. He noted that of the 361 Indian nationals held in Malaysia, 41 would qualify for the programme. Then in 2013, Hishamuddin was involved in signing an agreement with Thailand to implement the programme.
Ultimately, ITOP's main purpose are, firstly, to ease prison congestion, something that is supported by human rights organisation SUHAKAM.
Secondly, it enables inmates to be closer to their families, Hishamuddin said, which will help with the rehabilitation process. When Dorothy tapped her red shoes' heels together saying, "There's no place like home", these words ring true for some foreign prisoners, especially considering some would feel safer among their own nationals and find it easier to communicate in their own languages.
 "This Bill will give a positive impact on families, as it will make it easier for them to visit and help rehabilitate convicts, on the effectiveness of rehabilitation programmes, due to a more conducive environment in terms of culture, religion and language, and in terms of international practice, as 86 countries have already implemented it." – Hishammuddin, quoted from The Star