Imagine going to Singapore, thinking you'd be having fun there when, all of a sudden, you're detained for allegedly bringing drugs with you. To make matters worse, under the Misuse of Drugs Act 1971, a person who traffics a certain grams of drug (depending on the type of drugs) into Singapore is punishable with mandatory DEATH.
And it's so serious that the Singapore govt has even put a warning on the Singapore's Embarkation Card (the card you where you fill in your details upon arriving Singapore):
While this may sound unlikely, a number of Malaysians have been arrested over the years for this crime alone. And the Malaysian govt as well as Malaysian human rights lawyers NGO called the Lawyers for Liberty (LFL) have been actively doing so many things to halt the executions against these Malaysians… but, most of the time, to no avail.
And in their latest attempt to stop the executions, LRL along with its director, Melissa Sasidaran and adviser, N Surendran decided to sue Singapore's Home Minister, K Shanmugam(??). But why?
Well, according to LFL, Singapore's Home Ministry Affairs accused LFL of publishing…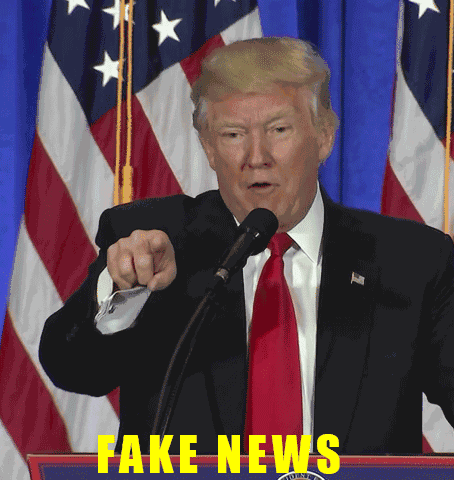 …under the Singapore's anti-fake news law called the Protection From Online Falsehoods And Manipulation Act (POFMA). Apparently, LFL claimed that…
Changi Prison allegedly used very brutal and unlawful execution procedures
So back in November 2019, Malaysia was shocked with the news of a Malaysian man, Abd Helmi Ab Halim, who was hanged for trafficking 16.56g of pure heroin. The Singapore govt executed him despite the pleas and intervention made by LFL and the Malaysian govt towards the Singapore govt.
And, at about the same time, LFL reportedly received shocking information and evidence about a brutal practice by the Changi Prison while hanging inmates. But LFL did not publish the information right away because, according to Surendran, it wanted to protect its sources. Apparently, LFL's source is a Singapore Prison Services (SPS) officer, who served at the execution chamber in the Changi Prison.
Upon receiving those information and evidence, Surendran said that LFL was willing to discuss the matter with the Singapore govt.
Not only was LFL prepared to meet the Singapore authorities regarding this matter, LFL has even tried approaching the Singapore govt by writing an official letter to the authorities besides giving a time frame for the Singapore govt to respond to it.
However, a few months passed by and LFL claimed that it did not receive any reply from the Singapore govt. And, on January 2020, LFL eventually published a very detailed article on its website on the evidence and information they collected. But this may not come as a surprise considering how Surendran had mentioned in December 2019 that LFL would eventually be doing that anyway.
"We prefer to go through their official channels. If this fails, we will definitely release the information, as this pertains to human lives." – Surendran to MalaysiaKini.
And that was why LFL revealed that the prison officers were allegedly instructed and trained to follow certain brutal procedures should the rope break. So in case you didn't know, the noose is meant to break the neck vertebrae, prompting a quick death. But in cases where the rope doesn't provide an instantaneous death, Singaporean officer's have reported done the following:
DISCLAIMER: The following statements may be disturbing to some.
The prison officer is allegedly instructed to pull the rope around the neck of the prisoner towards him
Another prison officer would apparently pull the prisoner's body in the opposite direction
The first officer would allegedly kick the back of the prisoner's neck with great force to break it – this is also apparently consistent with death by hanging
The officers are allegedly told NOT to kick more than two times to avoid leaving marks in case there is an autopsy
Strict orders are allegedly given not to tell other prison staff not involved in executions of this procedure
Just to give a clearer picture of how a normal procedure works, according to the Minister in the Prime Minister's Department, Datuk Liew Vui Keong, who was shown the process of how an inmate is hung, it only takes 15 seconds to complete the whole procedure. Inmates were isolated in a room before the day of the execution.
"The following day, they are brought to the hanging room and the entire process takes only 15 seconds." – Liew told The Star.
And it might be rare for the ropes used to hang these inmates to get broken la, especially in Singapore (we'll get to this in a bit). We tried searching for statistics of broken ropes in Malaysia and Singapore but we didn't come across one.
What we found tho were stories of how this happened in the US and UK… waaaaaayyyyyy back in 1876 and 1877 respectively. And in both cases, both prisoners were hanged again after the first attempt failed.
Despite that, LFL pointed out how this brutal procedure is against Singapore's Article 9 of the Singapore Constitution, the effect of which is to prohibit cruel and unusual punishments. 
And, at the time of writing, LFL doesn't know how many Malaysians have been executed under this procedure. This is why LFL demanded the Singapore govt for that statistics besides compensating the families for the unlawful execution of their loved ones and making a Commission of Inquiry into this matter, among other things.
Although Singapore was known for being silent while LFL was making all these statements, this time around…
The Singaporean govt fired back claiming that LFL was fake news
Almost a week after LFL's post has been published, the Singapore govt publicly clarified on its website that the allegations made by LFL are false.
"SPS does not apply the procedure as alleged by LFL for judicial executions… All judicial executions are conducted in the presence of the Superintendent of the Prison and a medical doctor, among others." – An excerpt from the Singapore govt's website.
The Singapore govt has also added that its law requires a Coroner (who is a Judicial Officer of the State Courts) to make an inquiry within 24 hours of the execution to ensure that the execution was carried out duly and properly. As a matter of fact, it also stated that the rope used for hanging in the Changi Prison has never been broken before.
Besides denying that the prison officers received training and was ordered to conduct those brutal procedures, the Singapore govt added that it would have investigated and dealt with those involved in such practices. That is considering if the alleged procedure really happened. 
And with these clarification, the Singapore's Ministry of Home Affairs has issued a correction notice which requires LFL to correct its allegations.
"They will be required to carry a correction notice alongside their posts or articles stating that their posts or articles contain falsehoods." – The Ministry in a statement to Straits Times.
The ministry has taken this action under Singapore's anti-fake news law POFMA (the one we mentioned earlier in the intro). Just in case you're new to this act, it basically seeks to prevent fake news (this including false statements or misleading information) that are created and spread online.
And one way to do that, according to Singapore Legal Advice, is by preventing the misuse of online accounts and bots. We've written about this before and we've mentioned that a huge part of the law is about fake accounts and bots.
Despite that, LFL was still issued the correction notice under POFMA. And this may be legal although LFL is a Malaysian NGO. That is because POFMA covers any fake news that comes from anywhere in the world as long as it is communicated in Singapore. 
We tried contacting the Singapore govt to find out more on this but it has yet to reply us.
At the time of writing, LFL refuses to take down or change the content of its post as the information gathered, according to LFL, came from credible sources. In fact, LFL demanded the Singapore govt to immediately withdraw the notice. This has resulted the Singapore govt asking the internet service providers to block LFL's website.
But the story doesn't end here tho because…
LFL proceeded to sue Singapore's Home Minister  😮 
As a result of Singapore's Home Ministry's action against LFL, the NGO has taken a legal action by suing Singapore's Home Minister, K. Shanmugam.
"The reason we brought this suit is that it's an attempt by Singapore to encroach upon, stifle or crack down on freedom of speech in Malaysia. It is an attempt to reach out their tentacles and impose their own oppressive fake news act on Malaysians issuing statements in Malaysia." – Surendran to SCMP.
LFL, Surendran and Melissa are represented by top human rights lawyers, Ambiga Sreenevasan and Gurdial Singh Nijar.
Gurdial mentioned that Singapore's action is seen as an attempt to prevent Malaysians from exercising their fundamental rights that is given under the Malaysian Federal Constitution (freedom of speech). And the legal action was taken in the Malaysian High Court because Gurdial encouraged LFL to take matters in a neutral ground where Malaysians (read: LFL) are directly affected. And just to add on to the fact, the Malaysian govt themselves have also been working towards making the death penalty non-mandatory here too.
As for LFL, they are taking this legal action because it felt as though the Singapore govt was trying to silence them rather than presenting the truth of what is happening when LFL tried reaching the Singapore govt. What came to us as a surprise was how while all this was happening, another prison guard employed by the Changi Prison has come forward to LFL since it had gone public on this matter.
At the time of writing, we can't really tell how this case is gonna end cos it just began anyway. We tried getting in touch with Melissa to find out more about this but we're still waiting for a reply. 
What we know is that the drama hasn't ended just yet. And, in the latest, latest news, LFL suspected the Singapore govt of threatening a human rights lawyer, M. Ravi, who is currently representing two Malaysians on a death row. Melissa and Surendran believe that this is an attempt to cover up the truth about LFL's allegations. 
"Yesterday afternoon, during a hearing in the High Court for the case filed by the two Malaysians, the Singaporean Attorney General's Chambers (AGC) launched an attack upon lawyer M. Ravi, telling the Court that they 'expressly reserve all rights against Mr Ravi." – Melissa and Surendran in a joint statement, as reported by Malay Mail.
Following this action, the two Malaysians on death row, Gobi Avedian and Datchinamurthy Kataiah, decided to sue the Singapore's Attorney General for the alleged threat which may prevent them from getting a fair trial. The case is still in progress as we speak so only time would tell how all these would end. In the meantime tho, Singapore's death penalty remains the same, without much change in sight.