Everyone has that one watapps aunty group – usually with people from the older generation (sorry to all non-offending aunties) forwarding videos, pictures and dodgy links to health scares, and articles about how dark chocolate can prevent COVID-19. A simple Google search will usually debunk them, but by then it's too late, and the Tesco shelves are clear of dark chocolate for weeks.
To be fair, this problem affects all generations, and the consequences can be very, very real, especially in this pandemic era. Fake news is one of the largest messes of this generation, and it is the youth of our generation who are attempting to clean it up. 4 former Teach for Malaysia alumni from a company called Arus Academy, started a new initiative called MEA (Media Education 4 All), and it's a bold new move to tackle the broader issue of media literacy.
"We need to make sure next generation dont become share-happy. Nampak je bende nak share," – David Chak, co-founder of Arus Academy
But what exactly is media literacy? Well… it's knowing how media works, why we do certain things, and why we're sometimes more likely to believe a lie than the truth. And ME4A is targeted very specifically – to make sure the new generation of Malaysians are educated – through their very own teachers.
Just for full disclosure, this writer was one of the mentors of the program, assisting some very enthusiastic Malaysian teachers to come up with their own modules to teach students how media works, how to spot fake news, and what they can do to combat it.
The ME4A program has already won an international award, and recruited 1200 teachers… in 2 weeks
The MEA program isn't just a simple Powerpoint presentation or a Google Doc. There are quizzes, interactive games, and even some role-playing elements. It's incredibly well-thought out, and people have started noticing. The program only launched on September 3rd 2021, and the guys and gals at Arus Academy have already won Best Media Literacy Award at the Asian Digital Media Award by the World Association of News Publishers (WAN-IFRA).
In the same time, they recruited over 1200 teachers from public, and private institutions into the course, which is available for free, online, and in the comfort of your own home.  The most recent figures show that 2216 teachers have signed up, and 265 teachers have already completed it.
Yes, if you're a teacher, you should enroll here. In fact, if you know any teachers, you might want to share this with them… because they could get up to RM1000 for completing the course before 10th October 2021 🙂
And here's the best part. The program was actually designed by teachers from the start
So before any of the syllabus was created, Arus knew they wanted the teachers themselves to participate in the creative process for two reasons
So they would have a sense of ownership of the project
Teachers knew their students best, and how they (and other teachers) would respond to the program.
Beginning in early January, Arus roped in 15 teachers from a variety of backgrounds (just checkout that zoom screencap below… like Petronas ad wei), and 11 journalist mentors  (including us!). The first part of the sessions organised by ME4A focused on making sure the teachers understood what media literacy meant – which meant sharing sessions with the journalists, not just on fake news, but other troubles journalists go through – i.e. advertisers wanting to take down articles, law suits, and dropping revenues (yea, that's us too).
Once the ground work was laid, the teachers then set to work – coming up with the ME4A syllabus you now see on the site. It was meant to not just be informative, but also realistic in its implementation – teachers actually had to get their students to understand the difference between information coming from an influencer and a news site.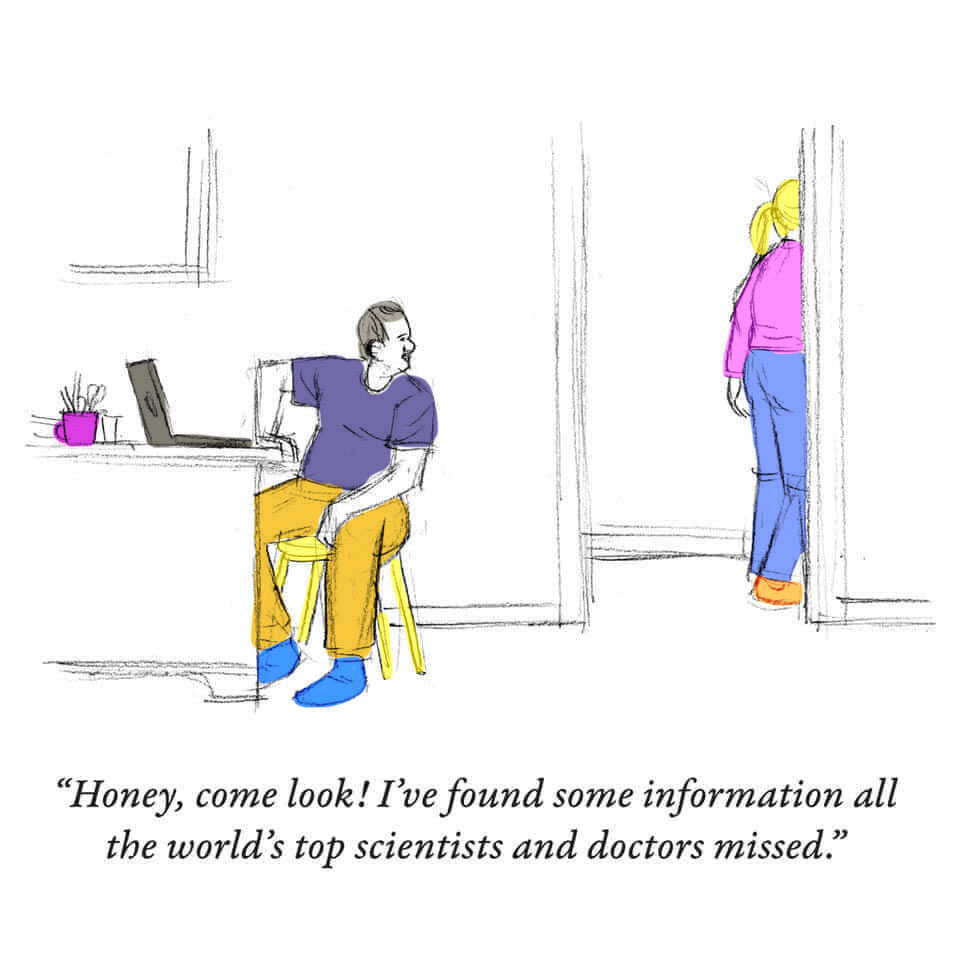 But what about the watapp aunties?
"For existing watapps (relatives, gender neutral), we really need to tell them when what they say is not true" – David Chak
Even in our workshops with ME4A, many of the participants agreed that the older age set was particularly predisposed to sharing fake news. Several studies have shown that people above 50 are responsible for sharing as much as 80 percent of all fake news online. This writer has pointed fake news out so many times, he created a guide for it, which you can see here.
While it's important to engage, and tackle this massive issue, perhaps ME4A has the right idea…
Political organizations, foreign propagandists and financial fraudsters have all come after seniors, who are more politically engaged than younger groups and control more wealth as well. "The platforms need to do more," said Ms. Byron of MediaWise. "A whack-a-mole approach is not enough." – The New York Times, Sep 11, 2020