ONE percent. That's what Tinder tells us is the match rate in Malaysia. In order to find out what makes us fall into the other 99%, we decided to conduct a survey among the more selective demographic of users – women. The results are pretty surprising.
So here's the situation: You heard of this this awesome social networking app where people have found new friends, hook-ups, and even lifelong partners. Heck, maybe you've even watched the Tinderella video. You download the app, sign in using your Facebook account, max out the search distance for profiles, and start swiping away at the profiles presented before you. Then you wait for it to tell you what matches you've gotten. And you wait. And wait. And wait.
Nothing.
You silently curse how buggy this app is and you delete it from your phone.
But chances are high that the app works fine. It's just that you haven't figured out how to work it to your best advantage yet. Here's what's happening…
1. You're Not Choosing the Right Photos (Please, no babies)
Due to the lack of perceptible information in a Tinder profile, users have to make inferences based on what they can glean off the six photos that you post. While it may not be the most accurate way to know what a person is like, it's all they've got.
What we've found is that photos of you engaged in an outdoor activity (scuba diving, mountain climbing) is a high plus, especially if these activities correspond with her own interests.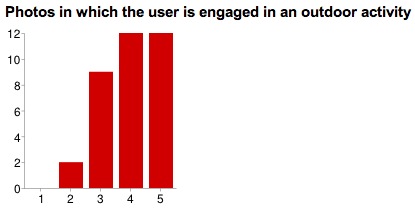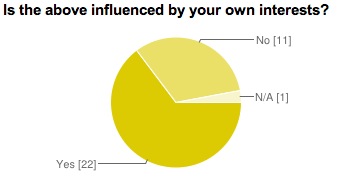 By extension, we take that to also mean that photos of you playing Magic: The Gathering should net you some right swipes.
What doesn't work? Photos of you with other women, and rather surprisingly with children or babies.
Politically tinged photos are a skip and a hop on the tightrope of rejection, so you might want to skip the yellow badges and pitch-black photos unless you're looking for someone to attend the next rally with.
Reactions to selfies and clubbing photos are not particularly conclusive. Our best advice here is to go easy on these in order to not come across as a Jersey Shore reject.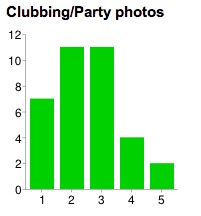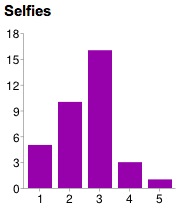 Oh yes, a killer smile helps too.
Choice Quotes:
"Yeah. Got. Wait ah… Oh yes. It's the smile. Or lack of one. If you're not smiling because you're busy doing something you love – well then, that's the only reason you should be not smiling in a photo right. Also, if you are doing geek/nerd stuff in photo I also happy-er lor." – Zenblasphemy
"Men posing with kids – unless he's wearing a Unicef tshirt, it's hard to say whether the child is his." – DM
"A nice smile. I objectify men. Sue me." – Tash
"Sincerity of smile." – Lil Odd
"Those who show off wealth are a turn off. A fit body is a turn on. Being up to date with fashion is a turn on. Wearing an outdated suit is a turn off." – Silvergunn
"Must have soul patch" – Ben's Beaches
2. Your Primary Photo Sucks
No, this is not a reiteration of the first point. We cannot stress enough how important photos are in Tinder, so equal consideration should be taken in selecting a good primary photo. Think of it this way – your primary photo is the first photo she sees. In essence, this is your best face put forward. A majority of respondents will make a decision based on this one photo alone, so you gotta make it count.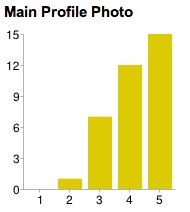 Choice Quotes: 
"It's your first impression. And, it's not a great impression if the main picture is a bootleg photo of Johnny Depp or some other celebrity, or of a car, or of a cartoon character. I'm looking for real people, not Pikachu on steroids." – Tamara
"One can assume the lifestyle or mentality of a person from their choices of "best photo."" – Anonymous
"I liked one profile which had a single pic of a hand drawn poster of abstract stuff. He turned out to be someone who was rather interesting." – r2d2
"If got soul patch then I like." – Ben's Beaches
 3. Your Profile Description is Boring
At this point, you have your six photos perfectly selected to reflect on the type of person you are. Nothing to showy, nothing too boring. Great. Your main profile pic makes phone screens more touch-responsive than they are (If you know what we mean). SO WHERE THEM MATCHES AT??!
While a picture is worth a thousand words, you can't neglect the 300 characters afforded to you for a description of yourself. This is where you can further express yourself further without being limited to posing for your best angle and trying to appear sober.
We'll let the respondents tell you what kind of description works:
"Most profiles don't make full use of the profile descriptions. A short but well-written description can make the photos look more attractive with a show of personality or character." – Tamara
"All the time, even with good English, they think putting down their philosophy in life works – like "Life is short, live it to the fullest." And I'm like. Well yeah, but have you met Ted?" – zenblesphamy
"Creativity, short & sweet is a plus." – Lil Odd
"A good quote or catchy profile description attracts attention" – Silvergunn
"I prefer users with interesting (different) profile descriptions." – Midoricole
"Sense of humour. Whether in written profile or photo." – Fluff
"Must have soul patch" – Ben's Beaches
And while we're on the topic of profile descriptions…

4. Your English Sucks 
HELLOZ I am me~ Nice 2 meets u~~~ Ur profile description if is sounds like this den u better no need puts anythings there lor???!!
No, seriously. Not having a profile description or having one in a language you're (presumably) more comfortable with yields a more positive result.
5. You're Not Sharing Enough Personal Information with Facebook
Tinder will list shared Facebook Pages that you have with the user. Maybe you are both fans of The Dresden Dolls, or you both enjoy watching Friends, or you both use Maybank (okay maybe not this one). Seeing someone with mutual shared interests won't just increase your right swipe odds; it's also a great conversation starter.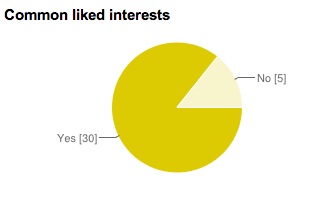 Choice Quotes:
"He liked Vagrant Story. There's probably only 5 people in the world who's heard of the game now." – DM
"If he has a soul patch" – Ben's Beaches
6. You're Too Upfront
While honesty is commendable, stating your intentions (whatever they might be) from the get-go may not be particularly advantageous. We think the shape of the "Friendship" result sums it up nicely: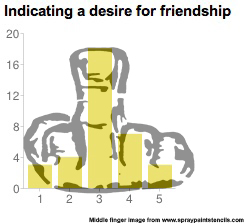 Choice Quotes:
"Any indication of what they want is generally a turn off." – junehatestinder
We would be lying if we said Tinder wasn't all about superficial looks, because it is. However, the parts where your personality shines through does help and may even be the deciding factor. Oh, and get a soul patch.