During the Ponggal celebrations in January, Parti Pribumi Bersatu Malaysia (PPBM)'s Chairman Tun Mahathir made a pledge to the Indian community, that he would uphold their rights, should he become Prime Minister again. The former premier said the Indian voters have the power to change GE14!
"The Indian community, the smallest of the three major races in Malaysia, will play a very important role in the coming election. They may be small in number, but when the contestants are split according to race or party, the Indians hold the decisive vote." – Tun Mahathir, Star TV
But being the smallest ethnic group though (Indians make up 6.2% of the population, while Bumiputera and Chinese are 61.7% and 20.8%)… can they really make a difference? We check! 
Can the Indians really decide the outcome of GE14?
To answer this, did our own calculations using results from GE13. In this page 'Results of the Malaysian general election, 2013 by parliamentary constituency', it has the following data:
number of eligible voters,
number of votes for the winning MP,
number of votes for the opponent, and
percentage of Malay, Chinese and Indian voters.
So we calculated the number of Indian voters in each constituency (222 in total omg) and added them to the opponents' votes, in order to see if it would be higher than the winners' votes. That's our simple methodology.
If you want to check out the Excel sheet where we made our calculations, click here.
Ok, we know cannot count like that because some of the Indian voters may have actually voted for the opponent IRL… BUUUT we just want to see THEORETICALLY if it's possible that Indian voters can tip the balance in the opponent's favour. BTW, when we say 'opponent' it doesn't necessarily mean Pakatan Harapan – in some constituencies, PH candidates won and Barisan is the opponent.
Also, bear in mind that some things may have changed by GE14, such as number of newly registered voters may have increased.
After calculating, here are the constituencies that might have had a different MP and the parties that would have won, if all the Indian voters had voted for the opponent:
KEDAH: 

Alor Setar (BN-MCA), Jerai (PR-PAS), Merbok (PR-PKR), Sungai Petani (BN-Umno), Padang Serai (BN-MCA), Kulim-Bandar Baharu (PR-PAS)

PENANG:

 Tasek Gelugor (PR-PAS), Nibong Tebal (BN-Umno), Balik Pulau (PR-PKR)

PERAK:

 Bagan Serai (PR-PKR), Bukit Gantang (BN-Umno), Sungai Siput (BN-MIC), Tambun (PR-PKR), Kuala Kangsar (PR-PAS), Beruas (BN-Gerakan), Kampar (BN-MCA), Lumut (BN-MCA), Bagan Datok (PR-PKR), Telok Intan (BN-Gerakan), Tanjong Malim (PR-PKR)

PAHANG:

 Raub (BN-MCA), Temerloh (BN-Umno)

SELANGOR:

 Sungai Besar (PR-PAS), Hulu Selangor (PR-PKR), Kuala Selangor (PR-PAS), Selayang (BN-MCA), Gombak (BN-Umno), Shah Alam (BN-Umno), Kota Raja (BN-MIC), Kuala Langat (BN-Umno), Sepang (BN-Umno)

FT KL:

 Batu (BN-Gerakan), Wangsa Maju (BN-Umno), Setiawangsa (PR-PKR), Titiwangsa (PR-PAS), Lembah Pantai (BN-Umno)

NEGERI SEMBILAN: 

Seremban (BN-MCA), Telok Kemang (BN-MIC)

MALACCA: 

Bukit Katil (BN-Umno)
JOHOR: Segamat (PR-PKR), Labis (PR-DAP), Ledang (PR-PKR), Kluang (BN-MCA), Tebrau (PR-PKR), Pasir Gudang (PR-PKR), Pulai (PR-PAS)
In total, that's 46 seats that could change, allowing an opponent party to win. 25 seats in BN's favour and 21 in Pakatan Rakyat's (now Pakatan Harapan) favour.
Now let's see what happens when we factor it in the original GE13 results (133 seats won by BN and 89 by Pakatan) – in the situation where if the Indian votes were to swing only one way (BN or PR), then BN would win 158 seats, while Pakatan would have 64 seats, Ifff the 25 seats swung in BN's favour. Meanwhile, if 21 seats swung in Pakatan's favour only, then they'd stand to win 110 seats, while BN would win 112 seats. Whewww, what a close call!
So the way to look at this is, if Pakatan or BN would focus their efforts to attract Indian voters in these specific constituencies, they might be able to change the outcomes here.
TL;DR: Overall, the verdict is it appears that votes from the Indian community can make a difference, but won't decide the elections outcome, theoretically.
Actually, there are other factors that could swing votes the other way…
Eh, maybe spoilt votes could have also turned the tide?
Similarly, we calculated to see if spoilt votes and voters who did not turn out could have changed GE13's results. Again, bear in mind that these are just hypothetical calculations for the sake of the article. Click here for the Excel sheet calculations.
For spoilt votes, we took the number and added it to the losing candidate's votes to see if it would be higher than the winning candidate. Most of them were in the hundreds, with the lowest being 73 in Putrajaya and the highest, 2,379 from Kapar, Selangor. Unlike Indian votes though, there was very little change. Only 11 seats would have had different outcomes:
KELANTAN: 

Bachok (BN-Umno)

TERENGGANU: 

Kuala Nerus (BN-Umno)

PAHANG: 

Cameron Highlands (PR-DAP), Bentong (PR-DAP)

SELANGOR: 

Sungai Besar (PR-PAS), Kuala Selangor (PR-PAS), Sepang (BN-Umno)

JOHOR: 

Labis (PR-DAP), Pasir Gudang (PR-PKR)

SABAH: 

Kota Marudu (PR-PKR)

SARAWAK: 

Baram (PR-PKR)
Pakatan Rakyat stood to gain the most if those 8 seats swung in their favour, while only 3 would swing to BN. In that scenario where the 8 seats only swung to Pakatan, that would have brought GE13 results to 97 seats for PR and 125 seats for BN. On the other hand, if only 3 seats swung to BN's favour, the new tally would be 136 seats for BN and 86 for PR.
Overall, in both hypothetical scenarios, it would still mean BN wins GE13.
But when it came to voters who didn't turn out to vote…!
Now, for voters who didn't show up, boy are there A LOT OF SEATS that might've changed hands if, hypothetically, they had come out to vote and had chosen the losing MP – a total of 123 seats – that's more than half the Dewan. OMG we found the motherload! There is waaay too many seats for us to name here, so check out our Excel sheet calculation here instead.
72 seats would have swung in PR's favour, while 47 seats would have swung in BN's favour. 
The remaining 4 seats would have been won by:
Ibrahim Ali (as an independent candidate) in Pasir Mas, Kelantan – wresting the seat from PR-PAS
State Reform Party (STAR) in Keningau, Sabah – wresting the seat from BN-PBS (Parti Bersatu Sabah)
Sarawak Workers Party (SWP) in Lubok Antu and Julau, Sarawak – wresting 2 seats from BN-PRS (Parti Rakyat Sarawak)
Here's the verdict: In the case where 47 seats only swung in BN's favour, they'd win 180 seats, while Pakatan would win 42 seats. However, if only the 72 seats swung in PR's favour, the hypothetical results would be, 161 seats for PR, 61 seats for BN. In other words, hypothetically, Pakatan would have formed the new Government!?!??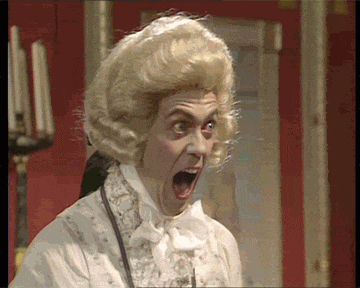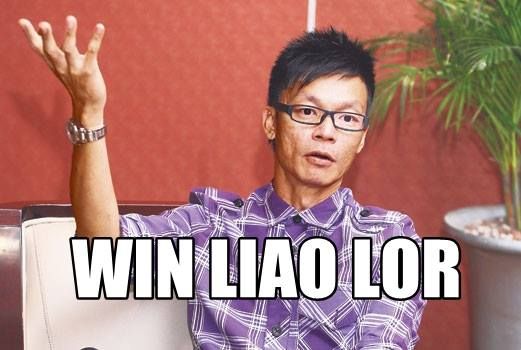 Every vote counts
In Malaysian context, a political party/coalition would need to win an absolute majority to form the Government. An absolute majority means more than half of the number, so that would mean 112 out of the 222 seats in Dewan Rakyat (Parliament).
To summarise, Indian votes and spoilt votes alone may have changed the MPs for some constituencies, but would not have been enough to change the entire outcome of the General Election. Buuut, in the (hypothetical) situation where all the voters who didn't turn out, did come and vote for the party that originally lost, that would have swung GE13 a whole other way.
The simple truth is, your vote counts. With GE14 looming around the corner, there's news about some citizens who are thinking of spoiling their votes or not voting at all. It's an especially widespread sentiment among the youth because they feel disillusioned with politics in the country. Their reasons for saying so is because some feel that "neither party deserves my vote" or that their vote wouldn't make a difference anyway…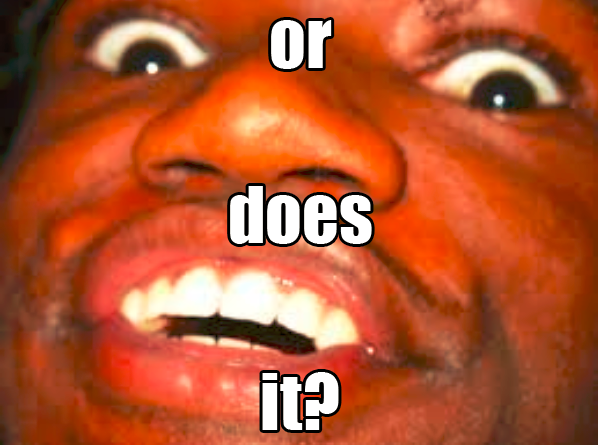 Consider a moment that if you spoil your vote or don't vote at all, you could be giving the party you dislike more, a higher chance of winning. If you'd rather not leave it to the odds, then you could always register to vote at any one of these places.