If you see someone breaking into your neighbour's house or witness an accident, you might be dialing 999. However, when Thivyah Veelurajan called 999 when her house was broken into by three masked men sometime last week, she was informed…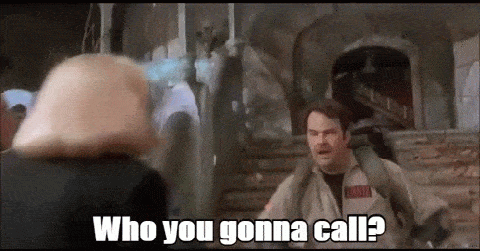 In her Facebook post, she shared how she was told by the police, who came to her rescue an hour after she made the first emergency call (yes, Thivyah and her sister called them twice), to directly call the police station.
"The first thing you (police) told me is that why did u call 999, don't u have balai polis Rawang or bilik gerakan's number? If someone is in a distress do u think they will google up for these numbers? I swear I didn't know it will take an hour (1 hour) if I were to call the only emergency number that everyone would know by heart." – Thivyah vent out her frustrations on Facebook.
She also pointed out how she was accused of giving the wrong address and the police didn't take any action against the robbers although they saw the robbers. And because of this, her family members were brutally attacked by the robbers.
Waitamin, are we supposed to remember other numbers besides 999 like 112? And why did the police asked Thivyah to call the police station's number??
TLDR: Yes, you should call 999 (and, yes this number can be dialed on your mobile phone) during emergency but it may take us some time to explain why.
Coincidentally, on the DAY we launched our article, our Editor got a call from his gf saying there was a snake at home. She was very puzzled when he seemed happy about it.
"Sabrina! I got a snake! Let's call 999 nowwww." – Chak
YES this is a real life coincidence ok? We didn't plant the snake, and it's not a fake call (which you REALLY shouldn't do for reasons we get to later). Here's the recording of it:
According to our Editor, the Professional Emergency Officer (who's the person who answered the call) had been really friendly and helpful throughout the call. Erm, unlike some telcos operators that we've talked to. In fact, when he was directed to the call operator from the Civil Defence department, she has helped him by suggesting to make another call to 999 and ask for Bomba because the Civil Defence officers have been out for another two emergencies.
But before we get to how long it took Bomba to come…
999 emergency calls are actually handled by… Telekom Malaysia!?
But this hasn't always been the case. We talked to a Civil Defense Officer, Major Syed Azam Shah Syed Baharom, who told us that, back in those days, emergency calls were handled by Malaysia's core public safety and emergency agencies respectively.
For instance, the Royal Malaysian Police (PDRM) can be contacted through 999, the Fire and Rescue Department of Malaysia (JBPM) through 994 and the Malaysia Civil Defence Force (APM) through 991. And it can be a bit mafan to remember all these numbers if you think about it.
So, in 2007, the govt, through the Communications and Multimedia Ministry, came up with an idea to integrate the system to automate emergency call taking and dispatching (aka connecting calls to or alerting respective agencies) via a single number: 999.
The concept of this project, which is known as the Malaysian Emergency Response Services (MERS) 999, was apparently taken from the 9-1-1 National Emergency Number Association (NENA) and European Emergency Number Association (EENA), which are professional bodies that manage emergency calls in North America, Canada and Europe.
And to realise this idea, the govt had awarded this project to Telekom Malaysia Sdn Bhd (TM) to develop, supply, deliver, install, test, commission, operate and maintain the MERS 999 system. TM had established three 999 Response Centres in Malaysia:
Kuala Lumpur: receives 999 calls from Peninsular Malaysia
Melaka: receives 999 calls from Peninsular Malaysia
Kuching: receives calls from Sabah and Sarawak.
We've contacted TM to get more deets on this but have yet to receive a reply. :\
As for the existing 999 call centres (which was handled by the PDRM btw), TM had reportedly upgraded them in the first phase of the implementation of MERS 999. In fact, Major Syed Azam told us that each agencies still have call operators who would answer your calls. This includes the bilik gerakan that Thivyah was asked to call.
"Agencies also have operation control centres at different levels: central, regional, state, etc. These centres would receive cases from TM, who would receive the emergency calls from the public. The public don't normally call agencies directly." – Major Syed Azam told CILISOS. Translated from BM.
However, he also added that some people, who may have direct contacts to the agencies' offices, may end up calling that number instead. But the public might've done this after waiting for help for so long. However, that's not the case with our Editor because…
Surprisingly, it took the Bomba… SEVEN minutes to reach our Editor's home!  😮
Ok ok, we know sometimes they come a bit late. In fact, in Thivyah's case, the police had come to her house an hour after the she made the first call! But this may be normal considering how long the process to receive, analyse and direct the call to the relevant agencies may take before help would be sent out to the callers.
According to Major Syed Azam, 999 Response Centres are responsible of receiving, analysing and filtering the emergency calls based on the details of the incident received from the callers to ensure that the calls made are legit.
Sometimes, relevant agencies would call you up to verify if you've made an emergency call. Major Syed Azam told us that the police had called him to check if he made a 999 call when he met an accident at a highway. He claimed that it's a way for the police to identify and filter out fake calls to MERS 999.
Just to remind ugaiz on how serious the issue with fake emergency calls, back in 2014, only 2.3% of 83,000 emergency calls received on a daily basis are genuine. And it's important to filter out genuine calls so that appropriate help can be sent to those who are really in need.
If any of ugaiz are notty enough to even think of making a prank call to 999, we've got news for you. You can be charged with a maximum fine of RM50,000 or one year jail or both upon conviction under Section 233 (1)(B) of the Communications and Multimedia Act if you make prank calls to 999.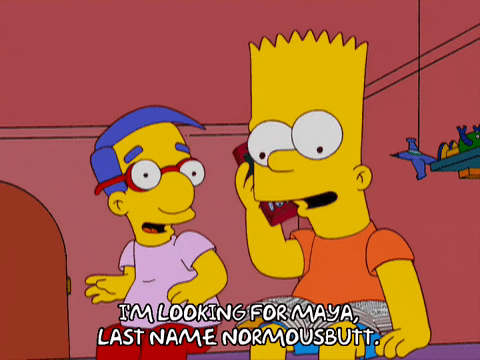 And, no, the govt is not even kidding. A fast food operator was the first Malaysian to be charged under this act when he reportedly made 307 fake calls and harassing officials on three days in 2007(!).
So, once these calls are filtered, the Response Centres will create a case and would either alert or direct the calls to the relevant agencies. And based on the details collected, the agencies would then send out teams, who would help the callers, to the scene of the incident.
Here's where it gets interesting. Apparently, each agency has a responsibility of reaching the scene of the incident within a specific time, according to its own standard of operation (the table below was published years ago but, so far, it's the only one we could find online):
Although the table above states that the police have to arrive within 15 minutes to 2 hours, depending on the location of the crime scene, PDRM is actually required to arrive at the scene within 8 minutes. This is based on its standard of procedure which is currently a part of the government's 11th Malaysia Plan to reduce crimes and improve public safety.
And although the Bomba's standard of operation is to arrive at the scene of incident in 8 to 10 minutes, the Bomba actually arrived at our Editor's home in just… SEVEN minutes! Don't believe us?
And guess what? There were about seven to eight bomba guys who came to our Editor's home just to catch a smol snake!
But of course there will be times where these agencies would arrive later than the expected time. We talked to the Director of Disaster Management and Operations Division, PPj. (PA) Abdul Wahab bin Rahim who mentioned:
"One factor could be the distribution to the agencies. For instance, it (the case) was given to Agency A but that agency has limited transportation or another case with a higher priority, so the case will be transferred to Agency B. Then Agency B will only go to the location after it has been alerted.

In the city, where traffic can be pretty heavy, we're really hoping for the public to corporate with us. Sometimes we're late due to traffic jam. Sometimes the location given to us is not accurate." – Translated from BM.
Another reason might be because the agency is understaffed. For instance, more than 500 of the 791 police stations in Malaysia are reportedly understaffed. This is a huge problem because even if the PDRM wants to send help immediately, they may not have enough personnel to send out to respond to emergency.
There are also claims that the agencies don't arrive at all! For instance, local singer Talitha Tan posted on her social media that she had called for help after witnessing a car crash but help did not arrive. Apparently, she was asked by the operator to repeat the location… FIVE times! The police only called her half an hour later to ask her about the crash but she had gone home then.
But Major Syed Azam told us that if the Civil Defence is alerted on a case, they would try to arrive at the scene of incident. It's just the matter of when la.
At the end of the day, the main question that remains is…
Is it even necessary to remember other emergency numbers besides 999?
Easy answer: Not really.
Some of you might've known about 112 or accidentally butt-dialed the number on your phones. 112 is an alternative emergency number that can be used anywhere in the world because it'll direct you to each country's emergency hotline. So, all calls made to 112 in Malaysia will be directed to 999 Response Centres anyway.
In fact, Major Syed Azam actually encouraged the public to call 999 whenever there's an emergency because it provides and manage emergency aid services. Bukit Aman CID Director, Comm Datuk Huzir Mohamed also said the same thing when he was giving out a comment on Thivyah's case.
At the time of writing, the initial investigation by the Selangor Integrity and Standards Compliance Department (JIPS) on Thivyah's case apparently found out that police had gone to the wrong house. And the police unit had even went to the back of the house to standby for backup. However, they had only realised that they were at the wrong house when they saw the victim waving at them.
But, as for calling the bilik gerakan, Datuk Huzir said that it might be helpful if the public remembers them.
"It is also good if members of the public keep the numbers for the nearest bilik gerakan of their respective area or district as well." – Datuk Huzir told The Star.
Having said that, you can check out the numbers of these Bilik Gerakan below:
So, to wrap things up, can we see a show of hands of how many of you have called 999 before?? It might be a story for another day. 😉