International
Law
Which mysterious law did PDRM use to arrest 2 Aussie reporters?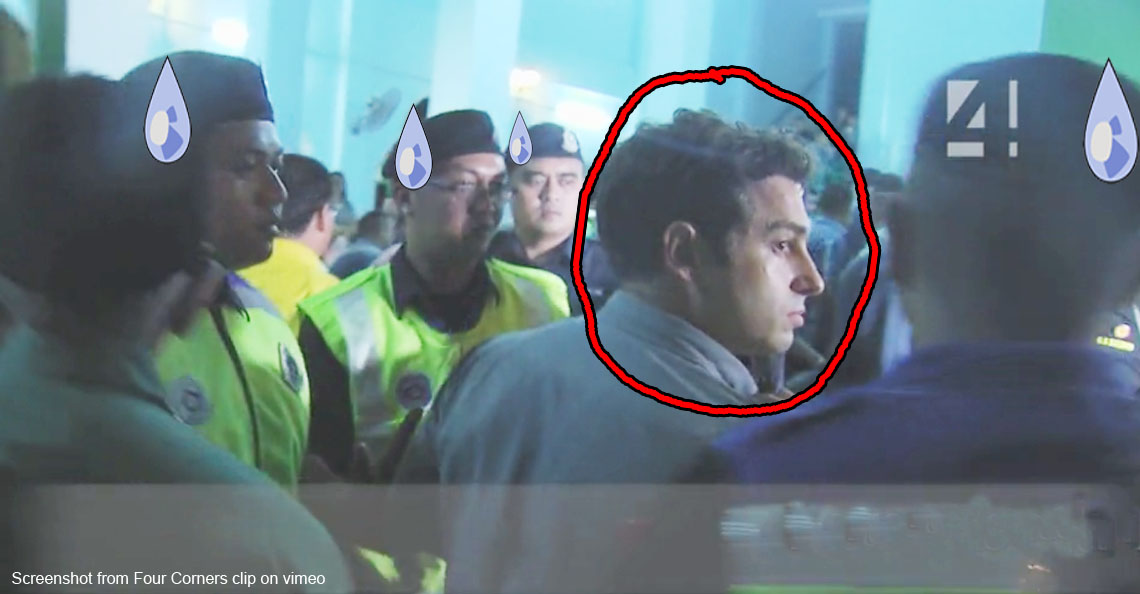 Everyone is talking about what happened to the two Four Corners reporters who tried to question Najib. Here's a recap:-
Reporter Linton Besser and cameraman Louie Eroglu from Four Corners (an investigative journalism documentary program owned by Australian Broadcasting Corporation) came to Malaysia to do an investigative story on corruption allegations. On Saturday (12 Mar), in Kuching, as Najib was walking to enter a mosque, Linton asked the PM this sticky question: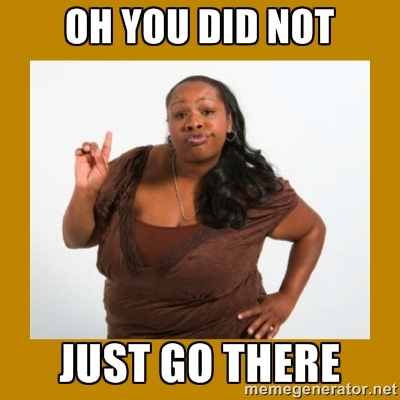 So, he was immediately surrounded by police and asked to leave that area, along with Louie. Few hours later, as they were looking for a hotel to crash, they were arrested ferreals by four or five cops and told that they would be CHARGED with 'obstructing a public servant in discharge of his duties', under Section 186 of the Penal Code. After being held for like 6 hours, tiba-tiba their lawyer Albert Tang called them, saying the charges were DROPPED.
"The police in their Hawaiian shirts decided the facetious place to do this was the pool deck of our hotel. So we all sat around garden furniture as they formally handed back our passports." – Linton said on PM, ABC News
Next thing they knew, they were being whisked into a plane by cops and finally they ended up in Singapore where they're now planning their next move.
Obstructician of public in discharguhhh whuuut law is this?
Obstructing a public servant in discharge of his duties is found in Section 186 of the Penal Code:
OMG, for this case it's like punishing two guys for doing their job…in obstructing another guy from doing his job! 😯
But reading it once, twice, ten times, you'll notice it is worded very vaguely. How would the law define the action of "obstruction"? For example, what if someone falls down in a hospital corridor and in doing so, blocks the path of a nurse who is on her way to attend to a patient? Can the fall-ee be charged for "obstructing" the nurse?
In the case of the Four Corners reporters, if we break it down word by word, then they have broken the law in some ways, and in some ways they haven't.
*'YES' for broke this part of the law, 'NO' for didn't break that part of the law
Whoever | Linton & Louie. They are persons, so = YES
Voluntarily | Yep, the reporters voluntarily approached Najib with the intention of asking him a question. In fact, they might even have pre-meditated the act with their Editor! *GASP* = YES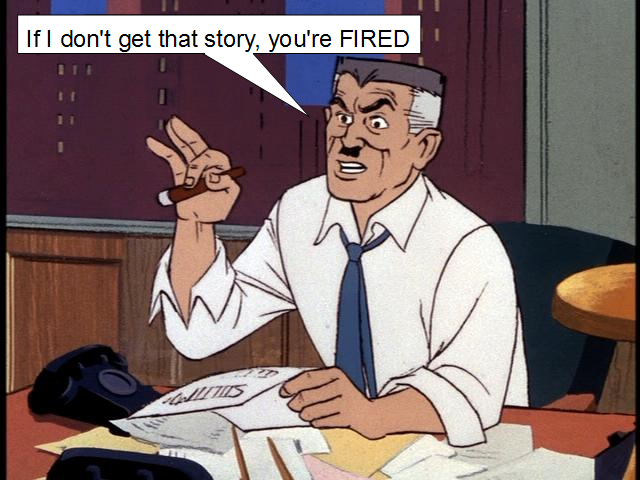 Obstructs | We properly observed the video, but Linton didn't look like he was directly in front of the PM's path or blocking his way. He looked like he was behind the human barricade formed by the police the whole time. From his POV: "He (Najib) initially looked at me when I introduced myself and then he continued walking and ignored me." But from the police POV, they said Linton and Louie crossed a security cordon. There was like a nanosecond where Najib turned his head, then continued walking. Does counts as obstruction? We're gonna go with = NO
Public servant | That would be Najib. The PM is a public servant = YES
In the discharge of his public functions | Najib was making an official visit to Darul Ehsan Mosque at Kampung Haji Baki. It wasn't specified why he was there or what his duties were at the mosque = YES
Well, TBH it didn't look like Najib was physically obstructed la. (Comment below if we missed something.) So did it make sense to use this law on the 2 Aussies? This got us thinking about others who have been charged with the same law… what were their cases like?
Actually this law has been used to arrest others too. Some who really deserved it
Got one case of two Sarawakian brothers who beat up three cops while they were on duty. The cops were assigned to the State Stadium during the Malaysia Super League match between Sarawak and Kelantan. One of the brothers actually punched a cop's face, so on top of Sect 186, that guy got a Sect 326 charge for causing grievous hurt.
Another case was a DAP MP Anthony Lok, DAP rep Ng Chin Tsai, and 15 people arrested for having a sit in at Kampung Ulu Temiang, Negeri Sembilan. As in they were physically in the way of civil servants from carrying out their duty. But why did they have a sit in? Because the authorities wanted to demolish their homes. In the end they couldn't stop the demolition of 100 houses in that village. 🙁
Then there was a mechanic and air-conditioner repairman who tried to free their car tyre after it was clamped for illegal parking. They insulted three women council enforcement officers when asked to pay the fine by saying "Cepat buka, anjing". OK last example, we promise, this one the victim quite poor thing. He's a 30-year-old technician who was accused of throwing a beer can at a cop, then he was beaten up by 20 cops in a back lane. The technician was tried under Sect 186.
Compared to how Linton Besser approached Najib, all these other cases sounded more aggressive. Linton did not physically stand in anyone's way, did not call anyone 'anjing', and did not throw a beer can at anyone.
Having said that, the Attorney-General already freed the two reporters anyway, so PHEW! Normally, the decision to charge would be made by a local Deputy Public Prosecutor, according to Albert Tang the lawyer. But in this incident police informed Albert it was the A-G Apandi Ali who made the case. (Incidentally, the A-G is the one who closed the corruption investigation on Najib).
Alamak then why the authorities' reaction so over the top?
Coz the public servants were scared Najib would be KIDNAPPED!
Quoting from a few sources here k, we'll start with the police. Sarawak Criminal Investigation Division (CID) Chief Dev Kumar released a statement on Sunday (one day after the reporters' arrests), saying that the two Australians had crossed a security line and aggressively tried to approach the PM. Ugaiz can draw your own conclusions to that by watching the video again of the whole incident.
Going higher up the authority chain, Federal Minister Hamzah Zainuddin said the reporters were detained because they were afraid the PM could be KIDNAPPED. Wait…whaaat?? Early last year, Deputy PM Zahid Hamidi revealed ISIS wanted to kidnap Najib. With the fears overflowing from that previous incident, they were beefing up security on the PM.
If Najib really was kidnapped in that incident, that pretty darn fully warrants as obstruction of a public servant in discharge of his duties! But he wasn't. So it really was an unfortunate incident for the Four Corners reporters.
But it's all part of the job for a journalist…
Albert doesn't know if diplomatic muscle was flexed to get the A-G to withdraw his charge, but he said it was a WEAK case and didn't stand a chance in court anyway.
"What is wrong with that? I see reporters are doing it all the time with the ministers and other VVIPs and yet they are not detained and charged in court." – Albert told The Malay Mail Online
Itu macam lor, whether rain, sun, bullets or jail, it's all part of the challenges reporters go through constantly in their line of duty. Dunno which is scarier la – to face Editor with no story, or ask Najib a question about money!!
We remember when Terence Fernandez from The Sun, Anuar Hashim from NST, and Omar Salleh from RTM were kidnapped in Baghdad, but thankfully later released unharmed? And we respectfully remember Noramfaizul Mohd Nor reporting for Bernama TV was killed in a shooting in Somalia. He was the first Malaysian journalist to be fatally injured while on assignment abroad.
There will also be times when people really hate reporters. Because we get in the way, or we seem insensitive…
But we do what we gotta do.
"Journalism is printing what someone else does not want printed; everything else is public relations." – George Orwell, English novelist, essayist, journalist, and critic