Contest
Lifestyle
Sponsored
Tell us your funniest/most failed/most kesian home DIY stories (& get petrol vouchers!)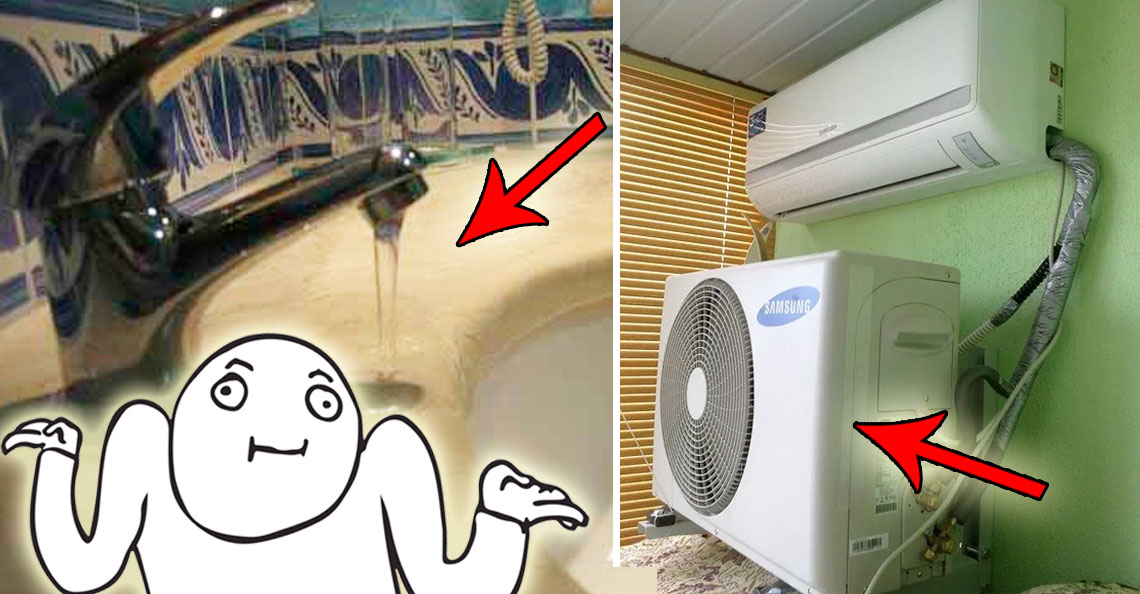 If you're a regular Cilisos reader, then you're probably one of the many 20- or 30-something Malaysians who would either be dreaming of or living in your own place. But… finding a home and doing it up isn't as carefree and fun as movie montages portray.
First you gotta find the right place. Then, depending on what you want, you'll have to do some fixes, touch-ups, or even major renovation work. (If you're lucky, like this writer, you'll have a surprise stink bomb at the broken sewage pipes to deal with too!) After that comes the first round of clean-up, then moving your stuff into your new place, and a final round of clean-up so errthang is squeaky clean.
OH and don't forget the best part: processing documents like your S&P form, week-long back aches, and the annoying disagreements with your partner/roommate during the entire time.
With everything being so expensive nowadays, it's only natural that you'd take matters in your own hands and DIY as much as you can. Broken pipes? Repaint house? Change tiles? YouTube and sendiri kautim lor. But there is already SO much that homeowners (or rental tenants, cos pokai) have to do…
There's a simple solution to help ease your burden
You may think that Mudah.my is just a place where people buy and sell… but actually didja know that they have '3 Fs' deals? You can Find a home to buy or sell, you can Fix your home by engaging with service providers (e.g. plumbers, painters, electricians, cleaners, renovators), and finally Furnish your home with all sorts of stuff being sold at a fraction of the original price. All these deals are available on one simple platform.
It won't completely relief you of the trouble, but at least it will save you a lot of hassle so you can keep more time for the things that matter.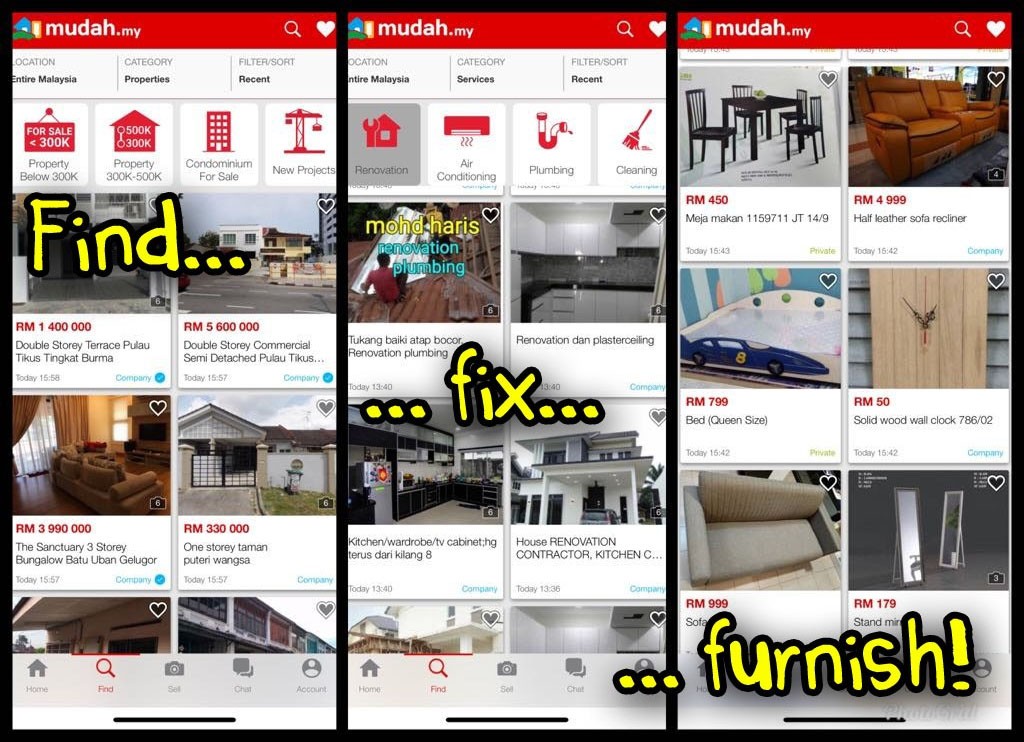 Just to highlight the 'Fix' part… You may think that it's easy to Google various services, but there's always a high chance where you'll end up with results from expensive, large-scale companies or third-parties providers who get a commission from each sale. But on Mudah.my, you can actually get connected to a number of budget-friendly, small-time pak ciks and young fellas while saving on commission fees. 
Either way, this means you can leave the fixing to a person with the skills, experience and tools – no need to do it yourself. Plus, let's be honest, DIY home fixes never always turn out right… which is why WE want you to…
… tell us your horror DIY stories! (And we'll reward you with something cos you so kesian)
Together with our friends at Mudah.my, we wanna hear some of your funniest/most kesian/most nightmare-ish/most disastrous home fixing DIY stories. There are plenty out there, so don't be embarrassed. In fact we have one ourselves:
"When we moved into our condo (second-hand unit), there was a big pipe that was leaking. It was stinking up the whole apartment as it was mouldy and turning black.

So to save money, we decided to fix it ourselves. It's not a permanent fix but better than nothing la… we wrapped the pipe with plastic cling wrap and used masking tape to secure it. It looked so so so horrible (and looking more ugly by the week cos the mould is getting bigger lol) but at least it doesn't smell anymore. We also used our brooms and mops to hide it. Hehe." – A Cilisos staff who will NEVER be named
Yikes!! Anyway, send in your stories (and photos if you have any)! Some of the best (or is it 'worst'? Hmm…) entries will be rewarded with an exclusive Mudah.my t-shirt and a petrol voucher from Petron! Hurry, contest ends 7th October 2018 🙂