PS: If you'd like more stories like this, please subscribe to our HARI INI DALAM SEJARAH Facebook group  🙂
Urgh… writing about history is like surfing Wikipedia before bedtime. You start out at WALL-E and end up 4 hours later in edible underwear. While we were researching our story about Malaysia's only ever 'Chinese PM' (!), we came across another strange Malaysian political anomaly. Now, with MCA threatening to leave the BN coalition, it's the perfect time to go back into the history books to see how close these parties once were.
In the aftermath of GE14, MCA lost almost all of the seats that they contested, winning just one federal seat in what was a record worst performance for the Barisan National coalition member. With just one MCA MP in the Dewan Rakyat and it's status in BN just about gone, you might say that this is perhaps the lowest point for the MCA.
However, there was a time in the party's history that many would say was a lot worse, and it led to the top post in MCA being effectively held by someone… from UMNO!?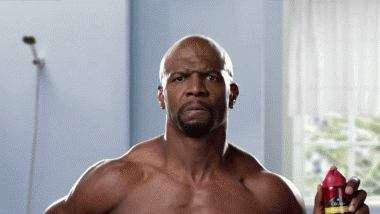 And it had to do with …. "phantom voters" leading up to an MCA election!?
It began in 1983, when MCA President Lee San Choon resigned following reports that he fell out with Prime Minister Mahathir. In his place would be Neo Yee Pan, his deputy, who took over as Acting MCA president in April that year.
One year later however, was the MCA party election. In the LEFT corner was Neo, who was expected to run for the presidency to make his term permanent. In the RIGHT corner, was Tan Koon Swan, the MCA vice president who was also a very popular businessman with several top names by his side, (e.g. future MCA president Ling Liong Sik and future party deputy president Lee Kim Sai). But before Tan announced his campaign to be MCA president, Neo SACKED Tan and 13 other top party members who were aligned to him in March 1984!
Why!? Well a month before the sacking, several party divisions suddenly had a huge spike in membership (almost 22,000 'new' members), many of them allegedly Chinese names but with IC numbers of non-Chinese people. So in MCA back then, every 100 members in a division gets an extra vote during party elections, and these phantom voters were allegedly part of Neo's plans to beat Tan at the upcoming June party polls.
Tan and co were furious when they found out about the phantom voters and called for Neo and his ally MCA sec-gen Chong Hon Nyan to investigate it. However, their calls for an investigation were pretty much ignored by Neo and Chong, because starting an investigation into your own alleged misdoings is probably never a good idea. With both sides getting more and more vocal, it ended up with Neo sacking Tan and his supporters.
"During the Yee Pan-Koon Swan struggle for power, the party image was scandalized in the Chinese community, causing it a complete loss of face. There were court cases, smear campaigns, poison-pen letters, fist-fights and chairs throwing. It was an era of shame for the party," – Thomas Lee Seng Hock, journalist, as quoted by Sin Chew
In the midst of all the drama, MCA's (then) biggest ally UMNO had to step in to help out their beleaguered Barisan buddy.
Mahathir's right hand man ended up as MCA's (acting) top man
Following the shocking sackings of the Tan faction by Neo, the then-PM Dr Mahathir would step in and make Neo reinstate those that he sacked. Neo would do so two months after, which now meant that the MCA was split down the middle as the Neo-Tan rivalry went on.
"The Party felt into a state of near anarchy during the period and the incumbent leadership was faced with criticisms from all corners," – MCA, as quoted from MCA's website
It was soon realised that someone would need to step in to help mediate the issue. Originally, this job went to former MCA president San Choon, whose resignation sparked all of this in the first place. However, neither the Tan or the Neo faction believed that San Choon could be a neutral enough mediator, and as such UMNO would again intervene by making UMNO Vice President Ghafar Baba as the acting MCA president and mediator in December 1984.
Ghafar Baba would prove to be a more effective mediator, and instantly got to work trying to solve MCA's civil war. His plan was clear; Ghafar wanted the MCA to have the party polls that should've happened back in June 1984. It took him some time, but Ghafar would manage to accomplish his aim by negotiating with both the Neo and Tan factions, culminating in MCA having a long overdue party election in November 1985. Tan's faction would come out on top, signalling the end of Ghafar Baba's 10-month long involvement in the MCA.
That being said, we should also point out that Ghafar's official role in MCA is in question. See, while some like Utusan and Malaysiakini have listed him down as acting MCA president, others like the book 'Malaysia's 1986 General Election: The Urban-rural Dichotomy' only lists him down as mediator. Indeed, even MCA's own website lists Tan as the direct successor to Neo's term as Acting president, with no mention of Ghafar Baba. The Star meanwhile would meanwhile mention that during Ghafar Baba's time as mediator, MCA's leaders would jokingly acknowledge that he was their 'temporary president', so take what you will from that.
"Ghafar had acted as a mediator to resolve MCA's 14-month leadership crisis between Datuk Neo Yee Pan and Tan Koon Swan from 1984 to 1985. During that period, Ghafar was even dubbed 'temporary president' for the MCA," – as quoted from The Star
As for Tan, he would only be the MCA president for 11 months, as almost immediately following his election he was charged in Singaporean court for criminal breach of trust, cheating and fraud in relation to the Pan-Electric Industries scandal. It also didn't help that he tried to channel some debt from his own companies to MCA. Most of Tan's time as president was spent fighting his own personal legal battles, and in the end he resigned in August 1986, paving the way for his deputy Ling Liong Sik to take over as MCA president.
The MCA would remain very grateful to Ghafar Baba in the years after
Despite the eventual trouble Tan found himself following his presidency, MCA nevertheless remained grateful to Ghafar Baba for the way he helped settle the leadership dispute that they were in.
For example, when Ling Liong Sik took over the helm after Tan resigned, he started an MCA tradition whereby the party's top leaders would drop by Ghafar Baba's house every year to visit him every year during his birthday as well as during Hari Raya. Sadly, Ghafar Baba passed away in 2006.
If it was ever in question as to whether Ghafar Baba was deeply involved (if not leading) the MCA in the 80s, his funeral put those doubts with him to rest. The MCA turned up in numbers to pay respects one last time to him.
"We will always remember his contributions forever. The MCA is deeply indebted to him," – Ong Ka Ting, then-MCA president, in 2006, as quoted by The Star
PS: If you'd like more stories like this, please subscribe to our HARI INI DALAM SEJARAH Facebook group  🙂