It's safe to say that Malaysians are living in an era where more women are juggling work, family and home. In 2010, there were only 46.8% women in the workforce, but this number has climbed to 54.1% in 2015. There are also more women in top management positions in the top 100 PLCs – going from 24% in 2013 to 28.4% in 2016. Woo hoo!
But then right, working conditions for women hasn't always been very favourable. New mummies and daddies in Iceland get 5 months paternal leave EACH, whereas parents in Netherlands can choose shorter working hours while keeping their job, pay, health care and pro-rated benefits, so they have more time to spend with their children. So nice right?
But in Malaysia, unfortunately less than 30% of our companies even offer flexible work arrangements! Aiyo. So how do Malaysian women juggle their career and family and their home? Are there any clever tactics or methods? We asked around and here's what some genius women told us:
"I gang up with my parent friends every weekend to let our children play together. They'll scream, run, climb – basically go crazy – and we parents will just chill on our own. By the end of the 2 hours, they'll be super tired. That means they'll go to bed happy and early, and I can have some time to do whatever I want." – Irma, Accountant

"My husband and I split the housework on the weekends. He usually gets up before I do, so he puts the clothes to the washer while I'm asleep. When I'm awake, I'll hang them to dry. We always take turns even when we cook. If I cook, he'll do most of the heavy cleaning up." – Lydia, Managing Editor
But there's always more help available 🙂
It goes without saying that finding a right balance is not easy. It takes a lot of discipline and determination, so every parent – wife or husband – needs a little bit of help from time to time… and help is exactly what our friends at Go Shop want to offer.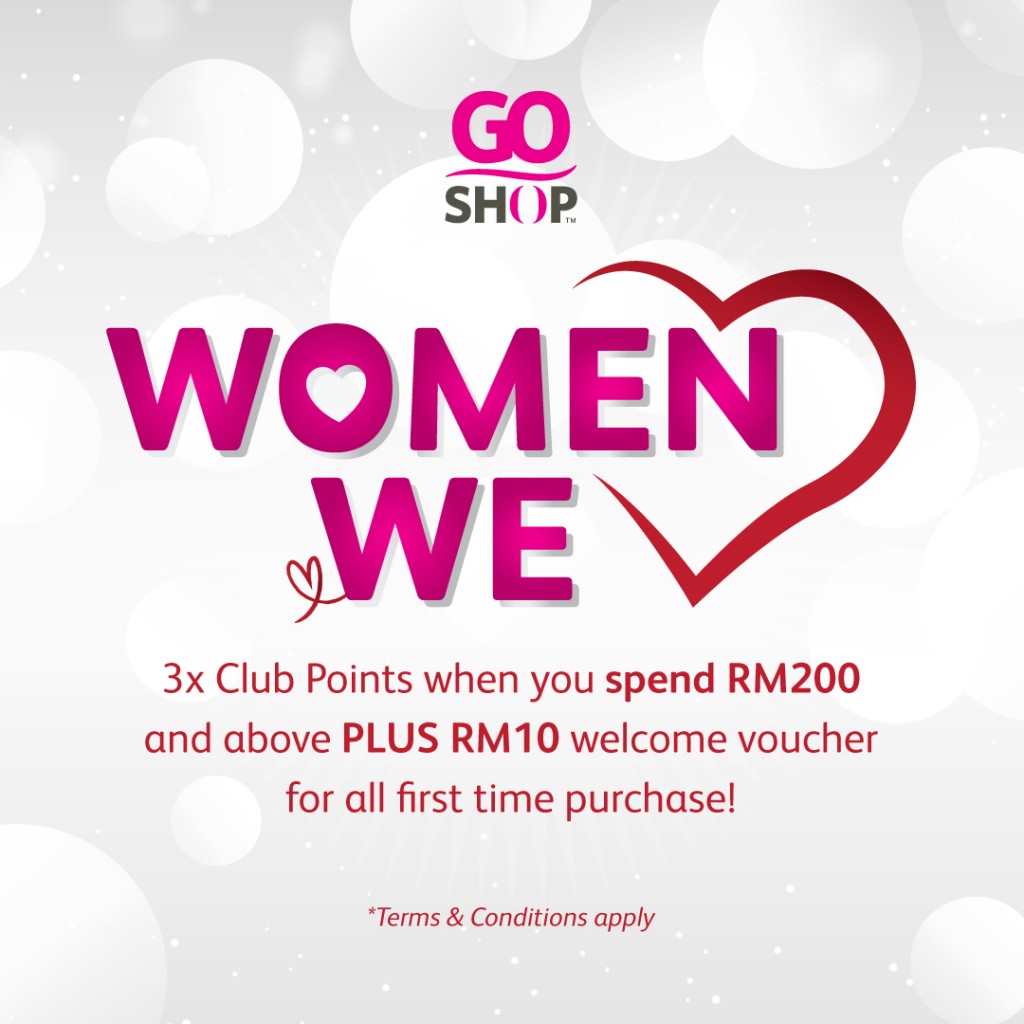 While there are plenty of e-commerce sites out there offering products from makeup to electronics, clothes to household products, Go Shop has taken it a step further by re-inventing TV shopping which our parents went mad over in the 90s. It's a 24-hour home-shopping TV channel (on Astro CH118 and CH303) with demos by real Malaysian hosts, and has a toll-free line where Personal Go Shoppers will help answer your kepoh questions and even help you place orders. But yea la of course they have a desktop site and mobile app to cater to those who are constantly on-the-go.
With International Women's Day just round the corner, they'll be running their Women We Love campaign till 15th March 2017 where shoppers will get 3x more Club Points with minimum RM200 spent, and an RM10 welcome voucher for first-time purchases (which can be used for future purchases).
Club Points allow you to get back store credit so future purchases will be discounted, so since they're tripling their reward, this wouldn't be a bad time to get yourself something helpful to ease your busy lifestyle.
So share your strategies and get rewarded with cash vouchers!
Are you a multitasking supershero woman who's juggling career, family and home? Or do you know someone who fits the bill? We wanna hear your strategies or smart little tips on how you find your balance! The best entries will be rewarded with 20 Go Shop Club Points (equivalent to RM20 cash value) with no minimum purchase. (Ed's tip: Be as creative and as localised as possible 🙂 )
Hurry, contest ends 8th March 2017!