Last year, we held a survey to find out how Malaysians use and save electricity, and one of the things we found out was that 75.3% of our readers don't use solar energy, but they want to start using it.
If you are one of them, now might be a good time to start because according to minister Yeo Bee Yin in her recent speech at the UN Climate Change Conference (COP24), the govt will be making electricity bills cheaper for those who put solar panels on their roofs, plus maybe some income as well. We're not talking about the tiny solar panels some people use to heat water ya, but actual electric-generating solar panels.
Wah, sounds good! So how do we get in on this?
You can actually sell the electricity you make to the power companies
If you have solar panels on your roof, you can enter the Feed-in Tariff (FiT) scheme, which allows companies and house owners to produce renewable energy from solar panels and other 'green' methods and sell it to the power companies for money (you can get in on that by clicking this link). How much money? Well, we can only find rates from 2014, and for every kWh you make, you can sell it for:
Solar: RM1.04
Biogas: RM0.31
Biomass: RM0.30
Hydropower: RM0.23
In 2014, it was estimated that 1,900 people were producing solar energy at home. And the earnings can be said to be quite lucrative. One of them estimated he earned RM 5,000 from his 12 kWp solar panel within four months! Another mentioned that his monthly earnings vary according to weather and cloud cover, but it ranges from RM620 (rainy season in December and January) to RM720 (warm months of February and March).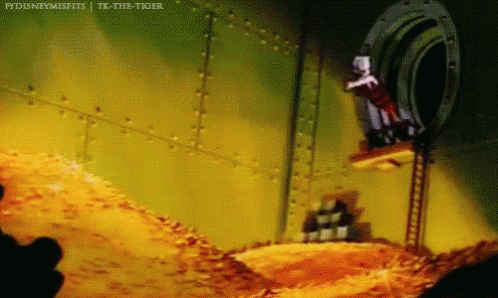 But that was 2014 lah. As the cost of renewable energy is expected to drop over time, the rates are reduced each year. Although it's a good way to incentivize people to switch to renewable energy, some had called the FiT scheme unfair as the money to pay these people partly came from something called the Renewable Energy Fund (REF), which is money taken from households using more than 300 kWh of electricity.
And since the FiT system doesn't protect the solar panel owners from higher electricity bills, they could end up paying themselves as well. That's where the government's new plans for next year come in. Through something called Net Energy Metering (NEM), you can use up the power from your solar panels first, then sell off the excess energy to the power companies. This way, you can save on electricity bills AND get extra income from selling the electricity you save.
No money for solar panels? Try solar leasing. Through the program, you can get solar panels installed on your roof at no upfront cost, and pay for it monthly through your electricity bills. Solar energy is sounding pretty good right about now, isn't it? Perhaps that's why…
Maybe that's why there are companies now with solar… PADANGS!?
But some of ugaiz most likely wouldn't have a clear idea about the solar industry in Malaysia – wait, we have one? Yes, we do. In fact, just recently, a local green energy group Cypark Resources Bhd secured a large-scale solar (LSS) power plant project in Sik, Kedah. Cypark was among the 6 companies that signed a deal with Tenaga Nasional Bhd (TNB) earlier this year to build and run the solar plants.
Just to show how much solar power planting has been going on, as of 2015, the solar sites listed in the public domain were:
Cypark with 5 solar plants
KLIA with 2 solar plants
Gading Kencana with 1 solar plant
Kumpulan Melaka with 1 solar plant
Amcorp Power with 1 solar plant, which at the time, was the largest in the country.
Then, in 2016, Norwegian-based Scatec Solar partnered up with ITRAMAS to do 3 solar projects. In the same year, 4 more companies secured LSS projects. They were TNB, Malakoff Corp Bhd, Mudajaya Group Bhd and Integrated Logistics Bhd.
While TNB's plant just started operating on 5 Dec 2018 and the others are in progress, approval for Malakoff's project got withdrawn due to a change in the proposed location. Then, as of May 2018, our largest active project was the KLIA Solar Plants. But later, TNB's plant took over as the largest one lah.
But even with all that signing and handshaking over solar projects here, our country's main source of energy is still.. well, not the sun. Our main sources of energy are actually coal and natural gas.
According to data from IEA Electricity Information 2018, solar PV only makes up 0.1979% of the total production of electricity, with a rise from 0 GWh in 2011 to 310 GWh in 2016. Wah, we have so many solar plants but the percentage of solar energy is so damn low.. Why? Maybe because the Feed-in Tariff (FiT) scheme only started in 2011, so the solar industry here has been growing slowly since then.
FiT was among the policies introduced in the Renewable Energy Act 2011 to encourage peeps to use solar power, but one might wonder…
BUT… is solar energy really as green as we think?
We all know that solar power generators use the sun, which is an unlimited supply of energy and doesn't need any drilling or mining to get it like how fossil fuels are obtained. But much of the manufacturing involves chemicals, which may harm the environment and its inhabitants if not handled properly.
Solar panels mostly start as quartz (silica) in the manufacturing process. Quartz is already problematic because the miners who extract quartz risk getting lung disease silicosis, a major occupational health hazard.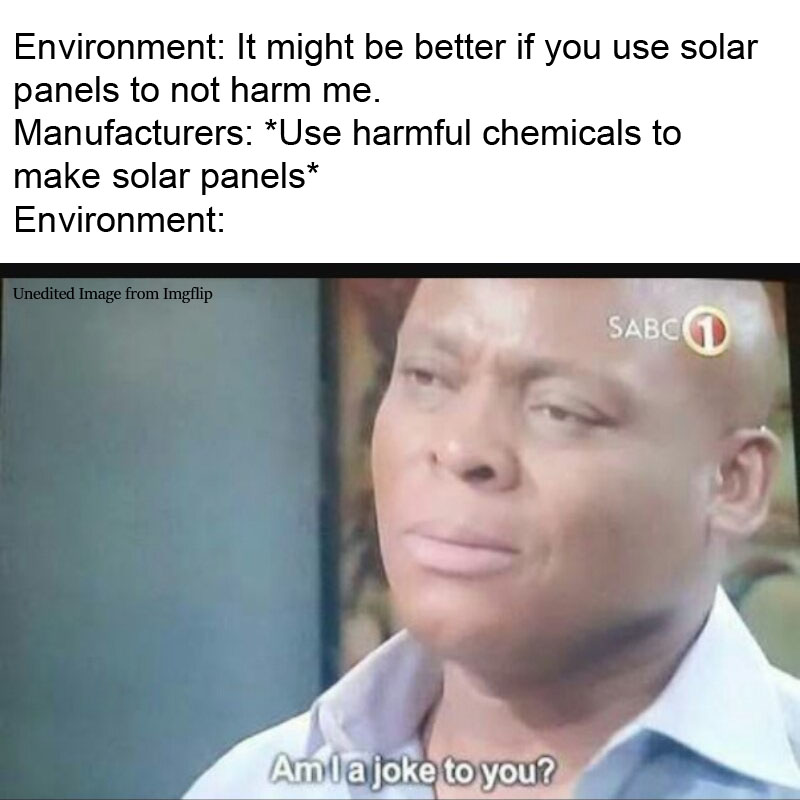 The process of turning quartz into polysilicon creates something very toxic… Silicon tetrachloride! It can cause skin, eye and respiratory problems. Manufacturers can technically recycle this waste product to make more polysilicon, which requires less energy than using raw silica. BUT the reprocessing equipment too mahal wei! Plus, there aren't enough places to recycle old solar panels.
So because it's too expensive and mafan to recycle, some manufacturers just simply throw it away.. This is really bad because, if it's exposed to water (which is likely the case when thrown away), the silicon tetrachloride releases hydrochloric acid, which acidifies the soil and emits harmful gases.
On top of that, another issue in generating solar energy is the deforestation companies do to make way for their solar power plants. And deforestation is already a HUGE problem in Malaysia. As of 2012, Malaysia's said to have the highest deforestation rate in the world!
So cutting down more trees to place rows and rows of solar panels may just maintain our number one spot, which is why the govt's policies to encourage residents and businesses to install solar panels on roofs and sell solar energy to the grid might actually help reduce the deforestation problem.
But hey.. Don't give up on this idea just yet. Let's look at the bright side. The clean energy produced by solar panels makes up for the energy used to make the panels and outweighs the resulting harm from manufacturing compared to non-renewable energy sources like fossil fuels.
In contrast to fossil fuels which release harmful waste products while they're both produced and used, converting sunlight into electricity or heat doesn't produce any such waste product, so solar energy could still remain the winner here.
Then, does Malaysia have a shot at having.. a bright future???
The number one thing that makes Malaysia perfect for making solar energy is the fact that IT'S SO SUNNY. So more sunshine, more solar energy. And seeing that it's strategically located at the Equator where the sun loves to shine a little more, a bunch of peeps like UiTM and Trina Solar have been making plans to expand the use of the sun.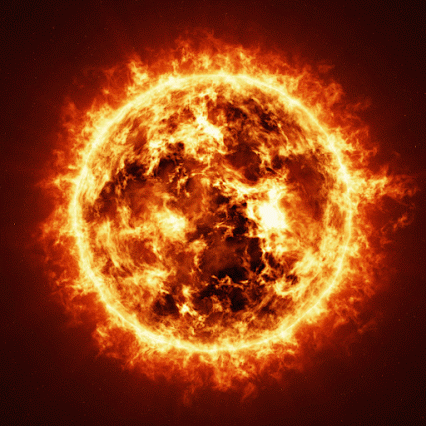 But to make it all worthwhile, we need to find ways to make solar energy production more sustainable and effective. Globally, researchers have been looking for ways to improve parts of the manufacturing process such as thin-film solar tech which eliminates many of the environmental and safety hazards from manufacturing, because there's no need for certain problematic chemicals.
Back home, a potential solution to land scarcity (or to avoid further deforestation) for placing solar panels was found by a team of UNITEN students, who created an automated solar PV system that floats on water. They figured that many lakes, dam reservoirs and oceans can be used as floating platforms for these solar cells if we can't find enough land.
And to tackle the flaws of the solar industry (or any industry related to MESTECC's range of concerns), the Department of Statistics Malaysia (DOSM) created a Roadmap for the System of Environmental Economic Accounting (SEEA) to make sure policies involving natural resources and the environment are sustainable and effective using stats and analysis.
Maybe, with all these in place, we can gear up for a… he he.. bright future. #badpun #ihatecilisos