ORAIT! Ugaiz understand each other right? With our weird combination of English, chinese, malay, indian and a few "dan lain-lain" words, we seem to have a common language that works well here in Malaysia.
BUT… what if you need to go overseas? Whether to study, work, or even live… especially in English-speaking countries like the United Kingdom, you might face some issues with communications. So it's no surprise that these countries would want to test your English-speaking abilities before letting you in la.
CHOPE. KENOT use UGAIZ or that kinda language for article about English right? OK let's switch to the QUEENS mode for now.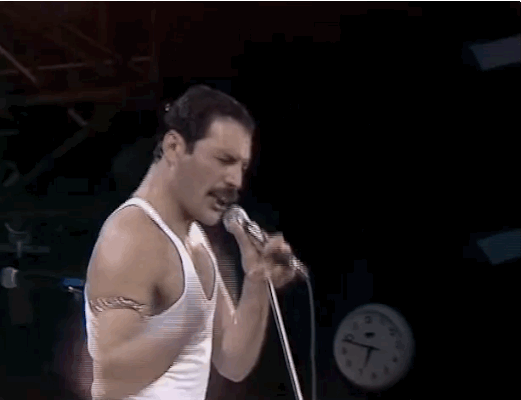 QUEENS MODE ON.
Cheerio darling… Well, old lad, the most commonly accepted test for English comprehension and ability is… IELTS, which stands for International English Language Testing System. And unfortunately, it is not just a GRAMMAR test… No, IELTS actually tests your UNDERSTANDING of the English language, and tests not just your WRITING, but your READING, LISTENING and even SPEAKING skills.
AND, the test is NOT EASY, darling? One of our friends actually told us his experience of taking the IELTS test recently to get an Australian working permit.
Thankfully, now they have a COMPUTERISED version. You can't take it online at home, but you can take it at one of the IELTS test centres. Why take a computerised version? Well, you'll get faster results (in 5-7 days) and more available test dates. Cost is the same at RM795, but basically you get a computer instead of a pen and paper. The SPEAKING portion will still be conducted by an IELTS examiner. You can find out more on the British Council's IELTS page.
But hey-OH! This is social media, and we don't have the time to do the full 2hrs 45 minutes test, so we came up with a mini version for you :). We took small parts of the LISTENING and READING parts of the test, to see roughly how well you would do in the real thing.
The MINI-IELTS Listening Test
So in this part, what we are going to do is listen to a brief clip, and then try to UNDERSTAND this conversation of an intern during her exit interview. Listen carefully, and then answer the questions in the quiz below 🙂 Yes yes, you can pause and replay as much as you like, but try not to take too long.
[interaction id="5c06436bf0a9040419646c32″]
How'd you do? Are you having a good time, having a good timeeeee? Next we have the READING test.
The MINI-IELTS Reading test
So for this part, just read the brief paragraph and points below highlighted in orange, then answer the quiz below it k?
CONDITIONS OF EMPLOYMENT
Weekly hours of work– 40 hours per week at the ordinary hourly rate of pay for most full-time employees, plus reasonable additional hours (penalty rates apply). Part-time employees work a regular number of hours and days each week, but fewer hours than full-time workers. Casual employees are employed on an hourly or daily basis. Entitlements (full-time employees):
Parental leave – up to 12 months' unpaid leave for maternity, paternity and adoption related leave.
Sick leave – up to 10 days' paid sick leave per year; more than 4 continuous days requires a medical certificate 
Annual leave – 4 weeks' paid leave per annum, plus an additional week for shift workers 
Public holidays – a paid day off on a public holiday, except where reasonably requested to work. Employees working on public holidays are entitled to 15% above their normal hourly rate.
Notice of termination – 2 weeks' notice of termination (3 weeks if the employee is more than 55 years old and has at least 2 years of continuous service)
Note : The entitlements you receive will depend on whether you are employed on a full-time, part-time or casual basis. If you work part-time, you should receive all the entitlements of a full-time employee but on a prorata or proportional basis. If you are a casual worker, you do not have rights to any of the above entitlements nor penalty payments. Casual workers have no guarantee of hours to be worked and they do not have to be given advance notice of termination.
[interaction id="5c010dda1d5273494d53b65d"]
Ok, with that test over, gotta leave it all behind and switch to a more understandable language, yes?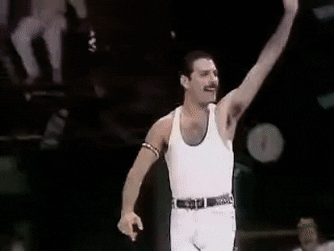 QUEENS MODE OFF
Phew.
So how? Can talk to ANGMOH or not?
If you scored 80% or more in both tests, then you've got a pretty good chance of being accepted overseas! For lower scores, it really depends. So the IELTS is not like just PASS or FAIL, different applications to different countries require different scores.
One important point to note is that IELTS will take the AVERAGE score, and put you in a Band between 1-9 in the four categories to assess you. Meaning like you damn power score 9 in WRITING and READING, but your LISTENING and SPEAKING is only 3, then your score will be 6.
Aiyo.
Anyways, the benefit is that you can practice on it as much as you want. Also, you could even win free tuition of up to RM220,000 (subject to first year total tuition fee) from the British Council East Asia IELTS Prize 2018/19 subsidised  by British Council East Asia. Check ieltsasia.org/my/ielts-prize for deets!
To improve your chances, there are more questions available at the IELTS page at ieltsasia.org/my. Practice makes perfect. After all, even Freddie was a migrant 🙂
How'd you do in the test? Let us know in the comments so we can compare score also 🙂
PS: First person to spot all 5 QUEEN puns wins 2 bottles of CILISOS.