Every Ramadhan, according to this report on The Vulcan Post,
online shopping goes up between 25-30%
. Similar to any festive occasion, people love buying stuff leading up to Hari Raya. But having talked to a bunch of people, we realise there are still
so many variations
– some don't always buy new clothes, while for others… the curtains have to match their kebayas.
So because we love data, and 11street loves shopping, we decided to combine forces to see how people shop a bit differently during Ramadhan. To ease your efforts, 11Street is offering some pretty kewl prizes for 10 lucky survey takers, so you might win any of these things…
6 x RM100 vouchers
4 x beauty products worth up to RM665
PLUS some other fancy gizmos
SO…..If you're one of those who spends loads making sure your curtains, clothes, songkok, shoes, car all match … you'd better tell us about it below!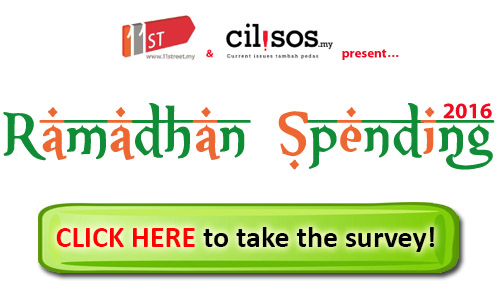 (Can't see the pic above? Just click here to take the survey!)