Mother's Day is coming up, and you'll know because your YouTube pre-roll will be occupied with emo heart-tugging videos from various brands. However, one brand (and CILISOS advertiser) does tend to do things a bit differently, and that's MAXIS.
This time around, they really upped the ante for ambition, by doing a sci-fi, almost dystopian future video. In it, a girl seems to be sad, despite being surrounded by all sorts of Minority Report type tech that would make Tony Stark jealous.
Some might compare this with a certain episode of acclaimed sci-fi series, Black Mirror, and it wouldn't be far off… but one key thing makes it very unlike that series. Here, check it out.

So what's that one thing that sets it apart from Black Mirror?
Cheh. Black Mirror where got happy endings one!?!?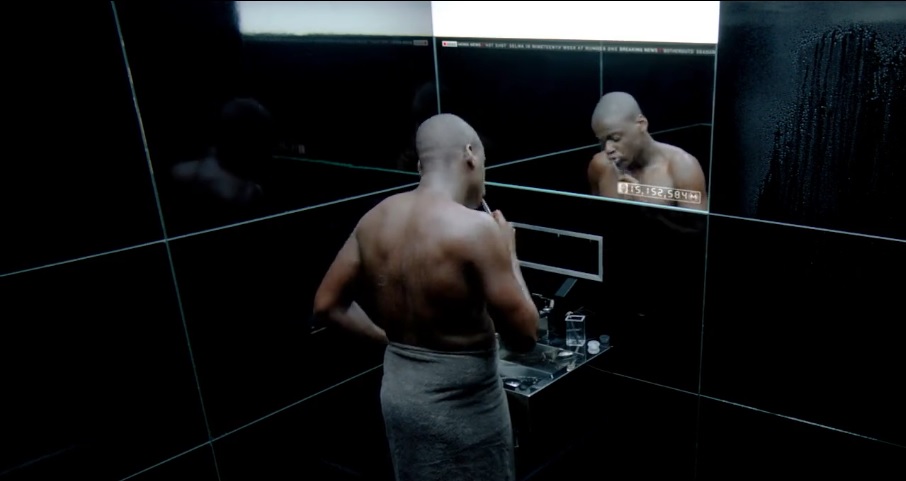 Okla, some would say that ONE episode had a happy ending, but even then, some fans dispute that.
Still, C'mon guys, it's Mother's Day wei! How to do dystopian with the lovely moms we have? We spoke to the director of the short, entitled AI < MI (we guess the title indicates momma's intelligence will always beat artificial). According to Bernard Lee, Head of Marketing Communications at MAXIS, it came from a discussion with their ad agency, Leo Burnett, about how "your mom is actually the best form of AI".
"We knew there was something special there. How moms always know what's happening,what's next for their children….like a bowl of warm soup waiting for you after a long day,or that how she will always know what you are looking for every time you are messing up the drawers – and tell you exactly where that pair of green socks are." – Bernard Lee, Maxis
From there, the story was angled to somehow show that even the best forms of AI can't beat the best representatives of humanity – mothers. "We are also trying to make the notion of how technology will never replace the human touch in a topical manner relevant to the digital natives today, so tapping on the ongoing fascination,discussion on Ai, chatbots… etc was a great fit we felt." MAXIS worked with Leo Burnett (Walter Teoh, Andrew Low, Adrian Ho, Wong Jing Wei, Abby Tai) to crystalise the idea, and the production guys at The Think Tank with Rajay Singh (Jay) and FUSE to bring it into the Black Mirror generation.
"When we first thought of it, AI was supposed to care for humans but in a slightly cold manner. Couple that coldness with the somewhat spartan modern interior and quietness of the film gives it that eerie vision of the future. I suppose the similarities are coincidental to some degree." – Walter Teoh, Leo Burnett
Heh. Guess everyone quite wary of plagiarism accusations these days, since CILISOS covered it a while back. However, in this case, it feels more like an inspiration and one done surprisingly well. Walter even went a bit into the backstory of the girl in the video, Lyn. So of course, we asked if this might actually become MAXIS' own webseries.
"One off. Unless MAXIS says otherwise. Haha" – Walter
Sponsor or not, it's nice when brands experiment with new things – especially for a festive event that's traditionally quite sappy 🙂 We still love you MOM!