Last week, two urban brats from CILISOS joined 26 other KL-ites for this volunteer thing to BUILD A HOME for Orang Aslis in a village in Serendah…………….(no seriously, we went!).
*P/S: It was 28 volunteers, plus 1 Master Builder, 4 Specialists and 2 Experienced Coordinators.
Before we go on, here's a bit of background info on this project: It's called EPIC Homes, an initiative of EPIC Collective, a social enterprise founded by John-Son Oei in 2010. Heard of it before? EPIC Homes builds homes for underprivileged Malaysians among other things. This time round, the project is sponsored by Maxis. Just to be clear, this isn't a sponsored article, but CILISOS got invited, along with other media, Vernonchan.com and TechNave to participate.
We know what you're thinking…UH-OH, 28 urbanites building a house in a village??? Yeah, we learned a lot. Here are 5 ways that EPIC Homes affects Malaysians in really unexpected ways:
1. It is possible to build a house in THREE DAYS!
This was our timetable 19-21 August (Fri-Sun): work starts at 9am and stops around 6 something every day. On Friday morning, some of us woke up at 5am to berkumpul at the pick-up spot and reported to our Experienced Coordinators (EC), Jasmine and Chee Hong. After loading ourselves onto the bus, we drove to Kampung Orang Asli Serendah. In case you're wondering, the Orang Asli who live there are from the Temuan tribe.
Before we start, here's a bit of info on the type of home we built. EPIC had developed a modular system. Usually they build a 4-module home, but for our build, we made a 6-module one. Think of each module as a cube (3m x 3m/10ft x 10ft). Based on the size of a family, they can determine the number of cubes needed to fit everyone. Generally, one home costs RM42,000 (for materials and logistics), but our Specialist said it can go up to RM60,000! It really depends on the size and type of home, location and accessibility of land.
DAY 1: First, we were split into teams – structure, floor, wall, and roof. Our editor got the floor team, while this writer was placed in the roof team. Then we started measuring and cutting our wood and boards, while the structure team had to get the steel structures up.
DAY 2: By the second day, we were mostly nailing and screwing in planks and boards (pliz excuse our layman terms 😛 ). As for the roof team, we were putting up our roof sheets.
DAY 3: On the third day, the roof team finished up with the gutter (for rainwater) and the remaining few roof sheets. Whatever teams we were originally split into, we'd be helping out the others as well. Finally, everything was done and the last thing to do was painting. Dennis, our master builder, told us we finished everything at 4.28pm, Sunday. WE DIDDIT! Three days, one home!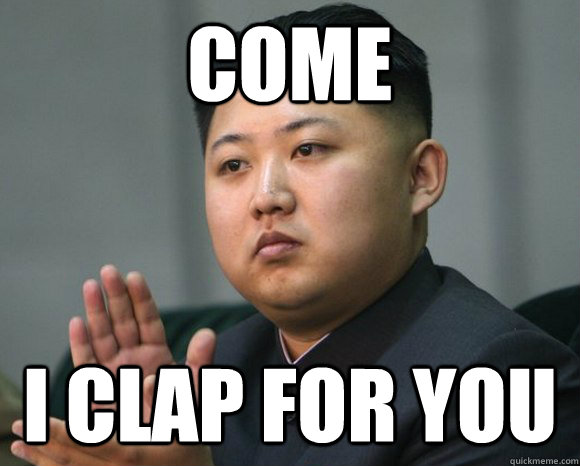 2. It turned spoilt urbanites into hardened construction workers
You know all those tools in the home your dad told you never to play with as a kid? Take those, tambah some scarier ones, like a freaking drop saw (pic above), and you have the tools EPIC Homes uses. Heck, the only nails we knew before this were for manicures!
"The great thing is that when you need help, you just call someone and they're there. There were no questions asked. I think that's amazing. Within these 3 days, you are trusting the person on the roof, trusting the person moving the scaffold. No other team building experience will give you this kind of learning experience." – Vernon Chan, volunteer from vernonchan.com
Of course, we didn't just get thrown into it la. There is the Basic Builders Workshop which volunteers have to attend beforehand. They taught us how to hammer, drill, saw and climb a scaffold. Each one has to complete the tasks and the specialists will assess us, which determines which team we get placed into for the actual build.
But it's not just a matter of handling scary tools. For the first time in our lives, we actually knew what it felt like to be a construction worker. Working in the sun all day long, sweating like an ox. We lost so much water that anyone could have easily been dehydrated, a problem construction workers prolly have to deal with every day. On top of that, there's occupational hazard. Using tools like that, we had to be careful. Plus, heights could be dangerous. We only built a one-storey home, imagine the construction workers who build skyscrapers and stuff.
And at the end of the day, we knew it would be over in 3 days, whereas for construction workers, they do this for a living.
3. It creates model Malaysians!
Whoever's gone for a build will know that it builds character. It ain't easy to coordinate a bunch of unskilled (and sometimes unmotivated) people to build a home over a weekend, as you can imagine, but the Master Builder and Specialists manage it anyhow.
Here's the hierarchy – there is always a Master Builder who overseas everything at every build, and under him are 4 Specialists for each team, structure, floor, walls, and roof. These guys are the real experts and without them, we would've been blur sotongs. Before getting there tho, they all started out as noobs. After going for several builds and becoming super pro, they get the responsibility of leading new noobs (us).
"I feel like everyone has their individual strengths and everyone you all focused on getting the job done. I think it went very well because of good leadership." – Thum Wei Wen, volunteer from Maxis
These volunteers spend their weekends building homes for complete strangers without expecting a single cent? In fact, one Orang Asli who received a new home through EPIC was so inspired, that he went on to become a volunteer himself!
Companies are beginning to send employees to EPIC Homes for team building, because they know rather than benefiting themselves, this project actually benefits underprivileged people. For Maxis, volunteering was open to employees because it was a campaign they undertook. And it throws almost complete strangers into a situation where we had to work together as a team.
"I've been for many team building activities before. But this one is the best because I learned something. I learned how to build a home." – Zuhairi, volunteer from Maxis
The story of EPIC Home's foundation is also one of building leadership. When John-Son Oei (Founder and CEO) started out, he approached engineers to ask if it was possible to build a home in 3 days. Everyone responded this way…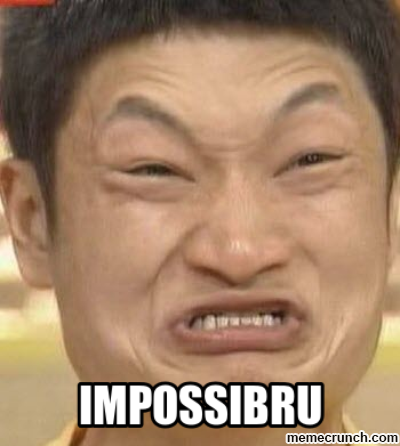 Then one day he spoke to his friend's dad who owns a construction company. The uncle liked his idea and got him together with his bunch of engineers, who also told John-Son it was NOT POSSIBLE to get noob city people to build a home in 3 days. But the uncle insisted they work something out, so ding dong back and forth, finally they came up with a blueprint for a modular home, which was gradually fine-tuned to become the blueprint that we used last weekend.
"We have official endorsement and permission from Jabatan Kemajuan Orang Asli (JAKOA) to work with the Orang Asli. In terms of land, the villagers themselves will decide within the boundaries of their territory. In terms of technical clearance, our designs are signed off by a certified engineer." – John-Son told CILISOS on WhatsApp
When you care enough to make a difference, you will somehow make the impossibru…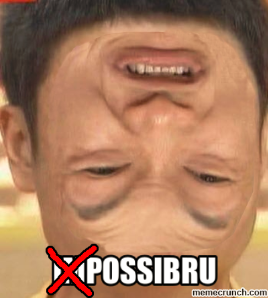 4. And EPIC is actually…self-sustaining?
The challenge for many NGOs in Malaysia is the perpetual search for funds. There's a key difference between a charity organisation and a social enterprise and EPIC Homes falls comfortably into the latter. While charity organisations would need to rely on grants and donations, EPIC is self-sustaining.
Their main source of funds is from team building, according to John-Son. Approximately 3 out of 4 houses are sponsored by companies that do team building through them, private builds (this is where people can build with their own colleagues/friends/family at a date of their choosing) and private donors or crowdsourcing.
And then, they also have something called the Rice Bowl Club. To ensure that 100% of the donations received can go into building homes, the Rice Bowl Club allows people to subscribe to help EPIC with sustainability. Subscription ranges from RM50-RM1,000, or you could choose a customisable package.
If you'd like to be a part of this awesome initiative, here's how:
And hey, why not show this to your boss for company team-building la.
5. And for generations… the Orang Asli will remember that sotong city folk care
So this is the part we were itching to get to. EPIC's core objective. It is to bridge the gap between urban and rural people. To show people from rural communities that there are urbanites who care.
We had already been 'introduced' to the Orang Asli family at the Workshop, only through photos and a rough idea of their old house situation. There's Amran (33), who does village odd jobs, Sofi (32), a housewife, and their children, Samsul (12), Azelin (10), Aliana (8) and Amil (1 year 2 months). Only when we went there and started connecting with Amran's family, did we realise why they really need this new home.
"Rumah lama, bapa mertua punya. Saya kongsi rumah dengan adik ipar. Bilik saya sudah bocor. Saya tidur dengan anak lelaki [Samsul] di luar. Isteri saya dan anak-anak tidur bilik lain." – Amran told CILISOS
There are 12,000 Orang Asli families living in unsafe homes, according to EPIC. Here's how they choose who to help:
Step 1: Identify a family by interviewing them with the Family Interview Form (download here).
Step 2: Meet the families to establish a relationship.
Step 3: Submit the form details so that the team can prioritise those in urgent need of a new home.
Based on the severity analysis, Amran and Sofi's old home scores 40% out of 100%. Theirs is the eighth home in that village to be built by EPIC.
Amran, his brother-in-law Zul, plus a few other guys from the village were such a big help. Often they were our muscle and did Spiderman stunts on the roof. As we worked side by side, we managed to chat with Amran:
"Saya nak buat bilik untuk anak saya belajar." – Zuhairi, sharing what Amran told him
While most urban kids get air-cond, big bookshelves, and computers in their study room, Amran's simple request is to have a room with no kebocoran so his kids can study T.T
Finally, when we finished the home, we handed Amran the key and it was the best feeling when he opened the lock to his new home and said, "jeng jeng jeng"!
"Abang suka sangat rumah baru. Abang rasa hati 'dup dup dup'. Terima kasih banyak sangat kerana tolong Abang buat rumah baru." – Amran
We continued to keep in touch with Amran on WhatsApp and he's sent us a couple more photos since moving in…
And for the rest of their lives, this family and the villagers at Kampung Orang Asli Serendah will remember that urban people cared.
It might not make sense to many urban Malaysians, but the effect of our efforts are staggering
Why would anyone spend so much time and effort, building a home that's not theirs? The thing is, all of us on this build sometimes feel a lapse of logic too (especially when we're getting splinters in our fingers, hehe). But at the end of the day, we realise what we're doing has a ripple effect on the lives of not just the Orang Asli and all underprivileged Malaysians, but also ourselves. 
So if you're curious to experience what we're talking about… to throw your urban logic out the window… JOIN HERE. Some people may have done some pretty epic things in their lives – skydiving, wrestled crocodiles, and whatever. But how many can brag that they've built a home in 3 days? Well, now 28 KL-ites can!