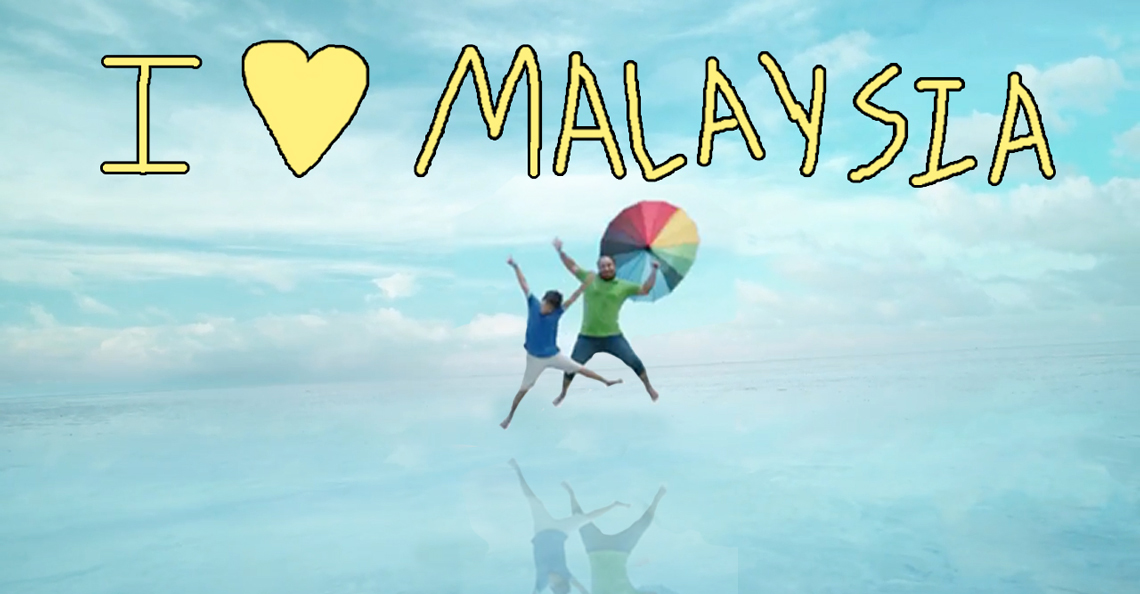 Just a few days ago, Maxis released a Malaysia day ad that had a very dodol sort of quality – It's sweet, meaningful, and it sticks with you after you finish it. It can also make you feel guilty as heck… (after eating too much) Haven't seen the video? Let us save you a google search:
Got some sand in your eye? Yeah us too…
Through two relatable characters, a father and son, a subtle comparison is posed between places in Malaysia and the expensive touristy places that are at the back of our minds, like Venice, Norway, or Paris. A scene that really made us feel sakit hati  was when Nazmi first told off his father for not being able to afford overseas holidays (but it seems the duo were fine afterwards la… dowan spoil the story. See for yourself!)
Of course, this is not the first Maxis ad we wrote about la. Back in May, Maxis had an ad called AI vs MI for Mother's Day, which also had its emotional tear-jerking moments. Another throwback is to 2014, when both Maxis and Digi's Merdeka ads were noticed by netizens for appearing to be similar  to one another, released merely hours apart by a remarkable coincidence.
Did you know that M'sia was once ranked the #10 most visited country in the world?
That's according to the World Tourism Organisation in 2012, but recently that spot has gone to our neighbour Thailand.
Still, last year, there were more tourists visiting Malaysia than HK, Canada, Japan, or South Korea!
Checkout what Lonely Planet has to say about us:
"Malaysia is like two countries in one, cleaved in half by the South China Sea. While peninsula flaunts bustling cities, colonial architecture, misty tea plantations and chill-out islands, Malaysian Borneo hosts wild jungles of orangutans, granite peaks and remote tribes, along with some pretty spectacular diving…
If there was one thing that unites all its pockets of ethnicities, religions and landscapes, it's food. Between the Chinese-Malay 'Nonya' fare, Indian curries, Chinese buffets, Malay food stalls and Dayak specialties, with some impressive Western-style food thrown in for good measure, travellers will never go hungry here." – Lonely Planet's 'Introducing Malaysia'
Here's what some ang moh's had to say about Malaysia, from a UK travel blog: