If you enjoyed this story and want more like this, please subscribe to our HARI INI DALAM SEJARAH Facebook group ?
We've spoken a lot about bridges involving Malaysia, the latest being in Terengganu. It looks like there's another one on the drawing board and it involves our neighbour… NOT Singapore, NOT Thailand, NOT Brunei, but Indonesia!
According to a Bloomberg report, Indonesia's president Joko Widodo plans to allocate approx $70 billion (RM290 billion or IDR988 quintillion) to connect Indonesia's many islands using tolled highways, since logistics can be very mafan, resulting in superhigh costs of everyday items and bottlenecks in developing hard-to-reach locations. As part of its plans to ease the transport of food and fuel across the islands and maybe boost revenue for state-owned construction companies, they've already started with the Suramadu Bridge.
But the most ambitious one of them all, is a plan to build a bridge connecting Peninsular Malaysia and Sumatra. This is the Malacca-Dumai bridge – and it would make it a 1-hour trip from Melaka to Indonesia. But the thing we wanna talk about today, is how this project has been scrapped and reproposed for the last 25 years.
In the 90s, Malaysia and Indonesia were good friends, so build bridge lor
Not to say Malaysia and Indonesia aren't close now, but in the 1990s, Tun Mahathir and then president, Soeharto were like a serious bromance.
"I met him several times, and we discussed matters as friends," Mahathir smiled as he told CNN Indonesia about his friendship with Soeharto.
Soeharto was like an abang to Dr M from whom he would ask for views and suggestions on steps to take. In fact, Dr M choked back tears in a 2016 interview with TV One when reminiscing his bromance with Soeharto.
So, maybe because of their connection as bros, the idea to literally connect Malaysia to Indonesia with a bridge came about to foster new economic opportunities (mainly trade and tourism) between the two countries.
We couldn't find any mentions of progress for this bridge proposal but we did find out that the Asian financial crisis in 1997 got in the way of economic plans as both countries got adversely affected [read this if you're very kepoh about the 1997 crisis].
As foreign investors lost faith in Asian economies and pulled out, the resultant contagion effect across the region led to Indonesia seeking help from IMF and Malaysia pegging the ringgit to the USD (controlling the money supply to maintain the ringgit value at USD1=RM3.80).
Indonesia seeking IMF funds had to then adhere to some strict conditions including reduced public spending, which might've meant that the bridge project expenditure was out of the question for both countries at the time.
Thankfully, this would be the last time that costing of the bridge would be an issue.
10 years later, Melaka pulak wanted the bridge again, and asked China to pay
Almost a decade later, the project made its comeback when then-Malacca Chief Minister Mohd Ali Rustam revived the idea in 2006 and claimed that preps have started, that studies have shown the bridge was technically feasible and that the Export-Import (Exim) Bank of China [yeah, the one from the ECRL story] agreed to finance 85% of the project's total cost of $13 billion.
Unlike the 90s attempt, costing wasn't the issue here, it was more complicated than that.
The Straits of Malacca Partners (SOMP) also tried proposing this project in 2009. But, both times, this project was reportedly opposed because of the amount of ships running through the Melaka Straits (one of the most heavily trafficked trade routes in the world). We also came across a paper by the Maritime Institute of Malaysia (MIMA), which raised some pretty logical concerns.
Bridge Height – ships have to slow down while doing the limbo to avoid colliding with the bridge. And this increases their transit time, which leads to longer delivery time, ship congestion and higher shipping costs. Also imagine la the cars that would have to keep stopping everytime there was a ship passing underneath. Now imagine that during Raya.
Piracy  – The lower speed also poses the ships to the risk of pirate attacks (which aren't rare in the straits). Seriously! In a book titled Pirates in Paradise, the pirates would use a connecting bridge to enter a ship if they can't find other ways to do so. Sometimes, as mentioned in a research paper about maritime terrorism, terrorists would hijack a ship with the intention of crashing the ship into a structure, one example of it being a bridge.
Lost business – There were also fears that with the mafan-ness, ships would go to other straits, like Makassar Strait and Lombok Strait. Oh, and even more so if the cost of transporting goods using the bridge is cheaper than shipping them.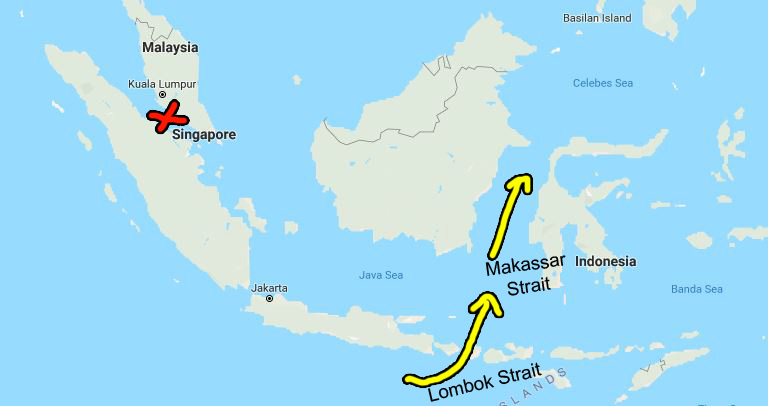 Environment – So if you've ever been to a construction site, you'll know things tend to drop. However in this case, they'd fall into the sea, where the poor sea creatures would kena the pollution. The Malaccan side of the bridge is near Padang Kemunting, where the largest hawksbill turtle nesting ground in Peninsular Malaysia is located, so building the bridge could further endanger the already Critically Endangered turtles.
*Sigh* ok lor… scrap the project again.
Melaka tried again in 2013, but Indonesia wanted a different bridge
In 2013, Malacca Chief Minister Idris Haron raised the idea again (what's up with these Malacca CMs?), claiming that it was discussed during the Chief Ministers and Governors' Forum (CMGF) of the Indonesia-Malaysia-Thailand Growth Triangle (IMT-GT) in Koh Samui.
But just like the previous time, it got scrapped AGAIN. This time, Indonesia wanted to prioritise the Sunda Strait Bridge project (previous president Yudhoyono's idea of connecting Sumatra to Java), which apparently hasn't been built because the costly project didn't align with Joko Widodo's economic development vision.
Even when Indonesia didn't go ahead with the Sunda Strait Bridge project, there are other reasons Indonesia wouldn't go with the Melaka Dumai project (apart from shipping and environment).
According to Universiti Sains Islam Malaysia researcher Dr Mohd Hazmi Mohd Rusli, Malaysia might gain the upper-hand economically from the bridge compared to Indonesia, because of Malacca's closeness to KL and Singapore, unlike Dumai which is not near any of Indonesia's major cities. Because of this, Dumai's mayor Khairul Anwar urged the Indonesian govt to quickly build the Sunda Strait Bridge.
"We must have that bridge first or at least the same time as the Malacca bridge. Otherwise Malaysian products will have an advantage in this region and their products will flow in and beat ours." – said Khairul.
But it might also be the other way around in terms of employment for Malaysians. Malacca Chinese Chamber of Commerce and Industry chairman Tan Poh Seng said that many locals who work with minimal salaries might suffer from the influx of foreigners via the bridge into the already saturated local job market.
"It would be easier for Indo­nesians to cross over here where some employers might prefer hiring them on lower pay scales." – said Tan.
He also pointed out the need to evaluate the impact of the bridge on the local business community (because local tourists would find paying in rupiah cheaper) and border security (because it's easier for foreign criminals to commit crime and escape).
But THIS TIME, Indonesia's SERIOUS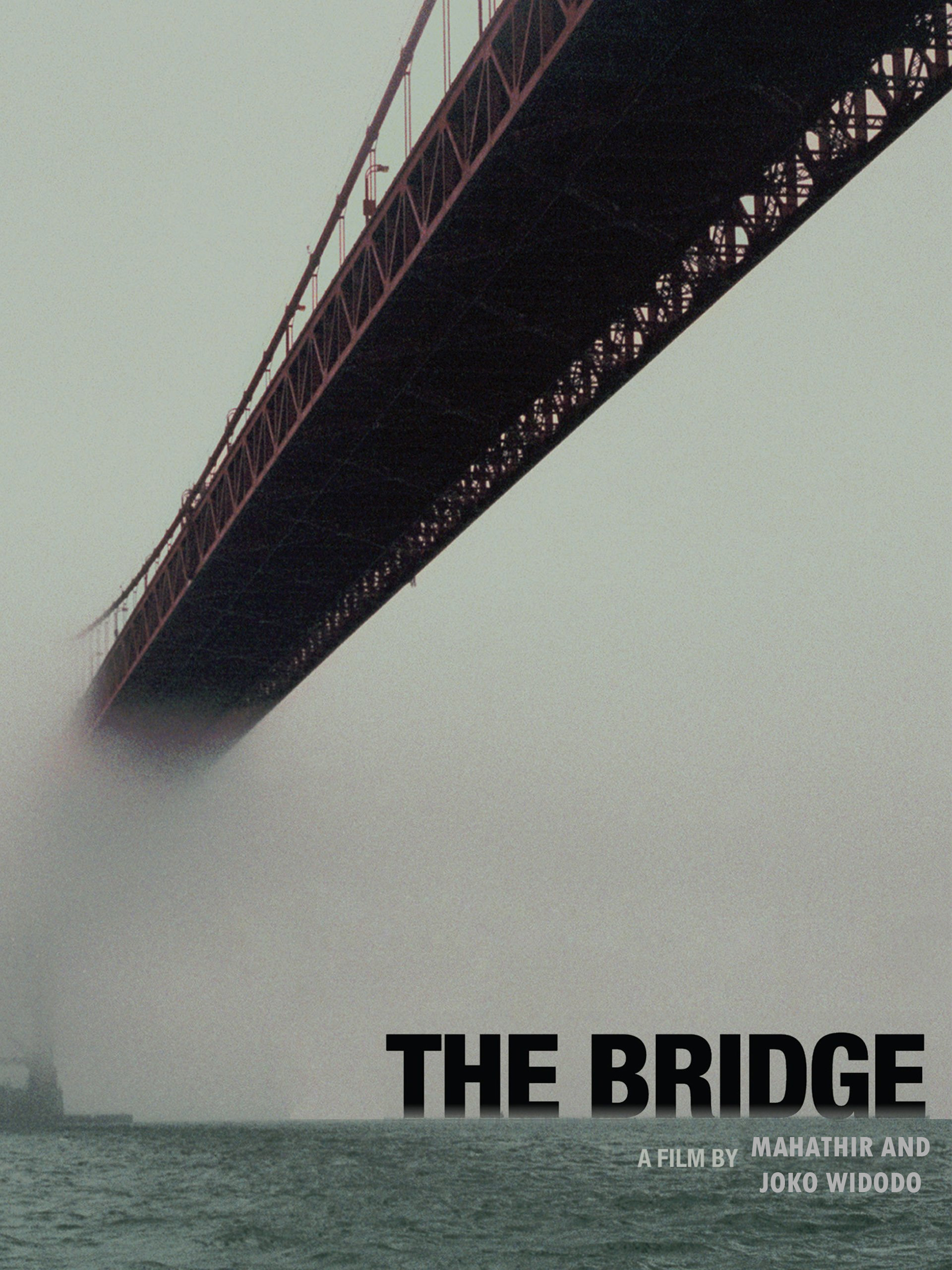 Now they're giving it another chance, mainly because Indonesia is thinking of adding this project to its plans to improve connectivity between the many different islands. But to make sure that Indonesia and Malaysia don't end up regretting this project, they should perhaps listen to their critics about the kind of stuff that needs studying.
Apart from the impact on shipping, safety, environment and local business, other things like profitability from toll revenue, funding ability, Sumatra's level of development and whether people would be willing to drive all the way there need to considered.
Speaking of moving vehicles, as one of the world's most important trade route between African and Persian Gulf suppliers and Asian markets, the Malacca Strait is prone to ship accidents (even without the bridge) because it's one of the world's narrowest straits (1.5 nautical miles).
So advanced construction techniques would be needed to either hold up a road bridge 100m above the ground or build several km of tunnels safely, assuming that the project is feasible and can be funded. But for funding, there's already concern about how $70 billion of highways will be funded, since Indonesia's govt can't pay for it and have to ask for private funding, which might also be a burden on Malaysia's side too. Also, there's been no details about the most dreaded fear of Malaysians – TOLL.
With all these discussions up in the air, we wouldn't bank on things kicking off anytime soon, so until then it remains…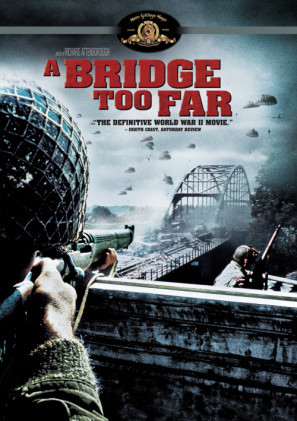 If you enjoyed this story and want more like this, please subscribe to our HARI INI DALAM SEJARAH Facebook group ?