We have written scam stories before but recently an elderly woman (we'll just call her Ah Ma) got scammed of her life savings after she opened an ang pow. It was a variation of an investment scam, kind of like the Macau scam but it was done in person. When people read the news of another person falling for a scam, its tempting for them to think that they would never fall for it or that they're smart enough to not fall for it…but some still do.
The situation was so unusual, so we got in touch with her daughter to find out more about what happened…
It all started with a well dressed guy and a 'RM200' ang pow gift
While Ah Ma was at the market buying things, she was approached by a smartly-dressed young man wearing braces who then proceeded to give her an ang pau. She opened it and found a coupon for RM200 cash reward. He (the scammer) never said he was a representative from the bank, but after he gave her the cash reward, he told her about an investment scheme "endorsed" by Bank Negara and RHB. It would pay 10x investment returns and that she had to invest the cash on the day itself because the offer was for a limited period.
After the scammer managed to convince her, Ah Ma drove home to collect her fixed deposit slips with the scammer and a "security guard" so that she could withdraw her savings. When asked if the scammer made any moves for Ah Ma to trust him immediately, Ah Ma's daughter said
"He definitely built trust with her by talking about himself and his background, saying that he studied in Singapore and that his family is rich. Everything seemed legitimate because he was a smooth talker and was very confident" – Ah Ma's daughter
Even when the scammer called the "security guard" to follow them, it seemed legit because he was wearing a proper security guard uniform and he kept reassuring the Ah Ma that this was the way to make an investment.
He followed Ah Ma from bank to bank acting as her grandson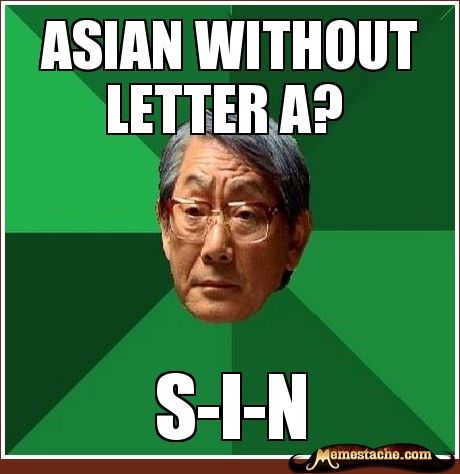 The scammer followed Ah Ma while she was getting her money from different banks. He was so confident that he didn't even hide from the CCTVs. He apparently acted so well that the bank officers couldn't tell that he was a scammer because he seemed very close to Ah Ma.
"She was well aware of the scams that have been going around, so my theory is that she was under a spell because she withdrew everything. It was not like her to act this way." – Ah Ma's daughter
Unfortunately, this is where the story ends. As Ah Ma was directed to the last bank, the scammer told her that he was going the deposit the money for her using one of her bank slips to prove to the bank that she was the account holder. At that point, she was extremely weak and exhausted from going from bank to bank the whole day. When the scammer took the cash and walked away, she threw up and immediately felt sleepy, so she decided to close her eyes. By the time she woke up, the scammer and "security guard" disappeared. Ah Ma waited in the car hoping he would come back but he never did. Ah Ma's daughter did say that…
"People at that age are more gullible, that they fall for small scams like receiving ang pow, so that it's easier for the scammers to make them believe in investment schemes. They only think of saving and making more money through investments because that's the only thing they can do since they can't work anymore." – Ah Ma's daughter
This is not the first time that a scam like this has happened
For now, according to Ah Ma's daughter, the scammer is still out there and still using the same tactic to trick the older generation. She received a few personal messages from others saying that their parents got conned the same way, after she posted her mother's story online.
Also THIS YEAR alone, there have already been a couple of scams that involved the older generation. An 84-year-old retired school teacher lost RM120,000  and a 66-year-old got cheated out of RM10,000 to a Macau scam when they both got calls from a "policeman" saying that they were linked to criminal activities. On both occasions, they transferred the money to a bank account that the "policeman" provided so that they won't be in trouble.
You might be noticing a pattern with Ah Ma's story above and the two other examples. Scammers keep targeting the older generation. There are various reasons to why the older generation seem to get scammed more than anyone else. Some are lonely or in isolation and don't have loved ones around to monitor their bank account, while others are taken in with the scammer's charm (friendly/sympathetic) or how engaging they sound. It's easier to make a connection with the elderly than an adult. There are also many who fall into the scammer's trap because they feel financially insecure. And these scammers know that the older generation have quite a sum in their bank accounts. As a matter of fact…
How can I prevent this happening to my Ah Ma?
There have been many announcements and notices regarding scams through the years. Bank Negara Malaysia actually has a whole page on their website regarding frauds and scams and they've been updating it since 2007. They also have many options for y'all to report or to contact if there are any doubts. Other commercial banks also have the same kind of notices that can be found on ATMs or pop-ups on online banking websites when y'all sign in.
According to Bank Negara's notice above, they will never call or approach you to promote investment schemes or request for any money transfer. Scammers are getting smarter and their scams are becoming more elaborate, so we have to be more alert than usual. There are a few precautions that can be taken with the help of the younger generation to prevent another scam. RinggitPlus listed these precautions in their article, such as
Advising the older generation to not tell anyone how much they have in the bank and refrain from talking about any other assets they might have
Assuring them that they can always go to their children or grandchildren for help in the event that they might want to spend large amounts of money on something
Consider hiring a certified financial planner for your parents/grandparents if they're feeling insecure and have the need to protect their money
Be open and understanding when talking about this situation, so that the older generation won't feel threatened or embarrassed
And in general….