So our bestie, Raja Petra Kamarudin is in the news again. His allegations of Lim Guan Eng and the Penang Undersea Tunnel project (an ambitious 2nd link to Penang Island which has seen little progress) have caused the project developer, Consortium Zenith Corporation Sdn Bhd (CZC), to be investigated again.
Just a few days after this investigation started, a businessman, who was a 'Datuk Seri' (not anymore), named G Gnanaraja, was reportedly charged last Tuesday.for taking RM19mil from CZC. but even without this scandal, he's a super interesting person…. especially for his age (younger than CILIBOS).
Meet the 38-year-old is a businessman/president/consultant/actor ex-Datuk Seri (who hasn't returned his medal)
We mentioned earlier that Gnanaraja was a former 'Datuk Seri' and that was because he was stripped off that title in March 2019. Yeap, waaaay before he was reportedly charged with the Penang undersea tunnel graft. In a letter dated March 13, the Pahang state secretary, Datuk Seri Dr Sallehuddin Ishak confirmed that Gnanaraja's title has been revoked and cancelled with immediate effect. But the state secretary didn't include the reason behind the Pahang palace's decision.
As of the time of writing, Gnanaraja has yet to return the medal he was awarded with to the the protocol and official events management division of the state secretary's office. In fact, he was pretty in denial la cos he claimed that he was still a 'Datuk Seri'. Having said that, we would be addressing him by his name instead throughout this article.
Datukship aside, the 38-year-old is actually a person with all sort of top position role in organisations. This fler's resume panjang gilerbabs wei…
Non-Executive Independent Director at AirAsia Berhad
Chairman of G Global Media
Chairman of Luminari Property Berhad
Founder of DSG Creations Studios (M) Sdn Bhd
Upcoming Bollywood actor
President of Malaysian Agro Entrepreneurs Association
Let's cover a few of these. Back in 2015, he was the Non-Executive Independent Director at AirAsia Berhad. But, according to his personal website, he is no longer with AirAsia as he is currently the chairman of G Global Media and Luminari Property Berhad. Luminari Property Berhad is said to be involved in property development, property investment and asset management, hospitality and leisure. The website also stated that Gnanaraja is the founder of a film production, distribution and film-making company, DSG Creations Studios (M) Sdn Bhd, which he co-owned with his wife, Datuk G Geethanjali, who herself is a gun-fan, and also a celebrity in her own right amongst the Tamil community.
DSG apparently produced a movie entitled 'Vaira' that is reportedly released in May or June last year (we couldn't find any reviews tho). And guess who the main star is? Well, Gnanaraja himself (duh)!
Besides that, he is also reportedly the President of Malaysia Agro Entrepreneurs Association (MAEA). MAEA is an organisation that helps local entrepreneurs to grow their business. One of the recent things it did was encouraging entrepreneurs to penetrate Japanese halal market especially with the Tokyo 2020 Olympics around the corner.
Aside from all the positions he has held over the years, Gnanaraja apparently has experience in advising corporations. But… how?
"DSG (Datuk Seri Gnanaraja) advises many corporations on the importance of observing the political environment in the business world." – excerpt from his website.
So this is probably how he got involved with the Penang undersea tunnel project in the first place. It was so unexpected that even…
Lim Guan Eng allegedly didn't know that the project developer paid RM19mil to Gnanaraja
The Penang state govt came under fire last year over a mega project involving three main roads and an undersea tunnel. Well, that's because two company directors were arrested by the Malaysian Anti-Corruption Commission's (MACC) in relation to their investigation of this project. We've actually written about it and you can read more here.
A month after we wrote that article, the Penang govt stated that it was shocked to know about the claims where RM22mil was paid to two individuals by the project developer, CZC.
"This is something we had no knowledge of." – Lim Guan Eng, former Chief Minister of Penang, told The Star on March 1, 2018.
He also demanded that CZC would come forward with an explanation about this. Out of the RM22mil, CZC reportedly paid RM19mil to an unnamed businessman (who appeared to be Gnanaraja) and RM3mil to Baling MP, Datuk Seri Abdul Azeez Abdul Rahim (yea, Tabung Haji's former chairperson). CZC reportedly paid RM19mil in three stages between July to August 2018 for consultancy work related to the tunnel project.
However, it was later revealed that the money was paid to Gnanaraja to cover up investigations into alleged corruption in the project because he claimed that he had some kind of 'connection' in the govt. In their defense, CZC has claimed that it was conned into paying the RM22mil. CZC's senior executive director, Datuk Zarul Ahmad Zulkifli, mentioned that they were told that action would be taken against them if they don't pay the requested amount.
"It's not a bribery, but the act is akin to putting a gun to my head." – Zarul told The Star on July 2, 2018.
So, this is probably why Gnanaraja was among all the peeps who were arrested by MACC sometime last year to help with its investigations. However, unlike the rest of the peeps who were brought in to help MACC, his bank account, cars, house and even TV sets were reportedly frozen and seized by MACC.
"There was a substantial amount of money in these accounts but the total amount has not been recovered. We will be conducting investigations to see if he has deposited the money in banks elsewhere or parked it in the form of assets." – An unnamed source told The Star, March 1, 2018.
However, this wasn't the first time Gnanaraja was suspected of duping an organisation. Back in 2016…
He allegedly conned… a foreign Ponzi scheme company??
Back in 2015, a foreign forex investment company called VenusFX wanted to open up a business here. However, since its business module was similar to a pyramid system associated with Ponzi scheme, it was pretty illegal to operate here la. Heck, the company and companies related to it were being investigated by the police in 2016.
So, a business company called Malaysian Ventures Entrepreneur Foundation (MVEF), which was reportedly linked to the Finance Ministry and allegedly run by Gnanaraja and his wife, made a business proposition to help VenusFX to legally operate in Malaysia. The couple allegedly helped VenusFX to obtain a banking licence through their 'connections' in the govt. Yeap, Gnanaraja used the same reason he used to allegedly dupe CZC.
According to MIC's treasurer-general, Datuk S Vell Paari, the couple met the directors of VenusFX and had allegedly requested them to deposit RM50mil into MVEF's account. Apparently, this was needed to show the Finance Ministry the company's turnover rate in order to get a banking licence.
"In a subsequent meeting, the Datuk Seri (Gnanaraja) told the directors that (prime minister) Najib and Rosmah (his wife) had approved the scheme." – Vell Paari told The Sun Daily, 30th November 2016.
After the approval, VenusFX deposited another RM5mil into the foundation's account. On top of that, it had directed its investors to invest into MVEF. This was how MVEF ended up being paid an amount of RM2.2mil. And while all this was happening, Vell Paari claimed that Gnanaraja knew the company was illegal yet he continued to assist in legalising it. Chup, isn't that risky??
Well, here comes the…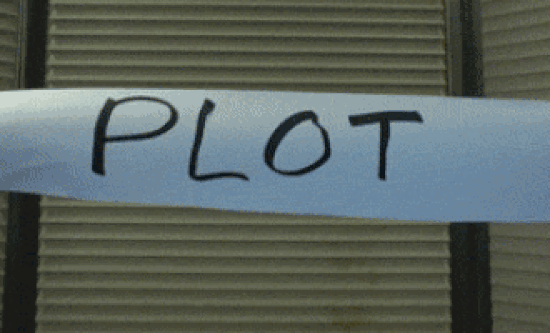 As it turns out, VenusFX figured out it was conned by MVEF so it ceased all dealings with Gnanaraja. Not only that, it demanded RM7.2mil to be returned (yea the total amount of money invested by the company and investors) but it only managed to retrieve RM5mil. As for the hundreds of investors, who had invested the remaining RM2.2mil, the money was reportedly yet to be returned to them.
Despite the allegations, Gnanaraja and Geethanjali, had claimed that they didn't cheat the investors.
"We consider such allegations to be defamatory." – Gnanaraja and Geethanjali in a joint statement to FMT.
In addition, the couple reportedly explained that their lawyers were working on giving back RM2.2mil to the investors. We couldn't find whether the investors had gotten back their money but what we found was a post about the couple showing remorse and converting into Islam. Based on some of the comments, the conversion was part of their scam.
Looking at this case, it may not come as a surprise how…
He is now reportedly charged with 68 counts of money laundering
While writing this article, there have been several developments to Gnanaraja's charges. He pleaded not guilty to his charges related to the Penang tunnel project.
However, as of the time of writing, the most recent news about him is that Gnanaraja was charged with 68 counts of money laundering involving RM11.4mil. Apparently, he was involved in making several payments from illegal activities to two govt organisations, 26 different companies and 10 individuals. You can read the the names of the companies and individuals involved in this new allegation here and here.
If Gnanaraja is convicted, he may be fined up to RM5mil or a maximum jail term of five years under Section 4(1)(a) of the Anti-Money Laundering and Anti-Terrorism Financing and Proceeds of Unlawful Activities Act 2001.
The list of charges goes as long as his resume, but in the current scenario, it might be his acting experience that comes in most handy 😉