You know, we at Cilisos absolutely LOOOOVE finding out random stuff about Malaysians. Call us busybody if you want, but when Golden Screen Cinemas offered us a chance to do another Great Malaysian Movie Survey to celebrate their Platinum Putra award, we couldn't say no! ???
From finding out that Malaysians love smuggling food into cinemas to seeing that not enough people give salted popcorn the credit it deserves, we're back for round two, and this time we're also looking at the cinema of the future!
But first, we'd like to thank the 4454 souls who took the time off to take part in our survey! Here's a quick breakdown of the people who took part:
69% of our respondents were below the age of 30. There were also five respondents  60 and older, so uncle aunty thank you!
67.3% of them – earned RM5,000 and below. That being said, 18.9% of you opted not to tell us your income, so means rich la kan tsktsk.
As expected, over half of the respondents (56%) were from KL and Selangor. 11.3% of yall meanwhile came from East Malaysia, while we also had two respondents from Perlis #perlissosmall
While last year's survey had more men than women, this year women make up the majority. 53.3% of respondents are women, while 45.2% of yall are men.
Because we ran the survey on both Cilisos and Soscili, Malay speakers are the majority at 45.4%; English speakers come second with 39.2% of respondents choosing English as their primary language.
Kinda apt that it feels like the credits reel after a movie lol. Anyway, grab a snack, a seat and a date (if you got) and let's head on to all the weird stuff we found out about Malaysia's cinema-goers…
1. Annehs and Achis cried the most during Endgame
Ok let's face it, Avengers: Endgame was probably the most culturally significant comic book movie we've had in like the past decade, which is probably why 4 out of 5 Malaysians who took our survey said that they watched it! Out of all the respondents, 21.6% said they didn't watch so you're a bit out of luck there; but hey, if you still wanna watch comic book movies you're in luck cos Joker is now showing in GSC.
The high number of Endgame watchers is probably reflected in another question we posed which allowed you to type in any movie quote you want, which led to a host of "Avengers, assemble!" and "I love you 3000" entries. But ok maybe not that fair to other movies cos we asked this like right after the Endgame hype.
Then there's also the curious case of Indian dialect speakers bawling their tears out the most during Endgame (26.6%) compared to the English (16%), Chinese (16.4%) and Malay (9.9%) speakers. It's okay machas, showing emotions is good for health.

And while many cried (not us manly Cilisos writers tho) during the cinema, over half of our male respondents (56.7%) said that they didn't cry, altho most of them did say that they were sad. Other fun facts about Avengers: Endgame that we found include that two thirds (67.7%) of those who didn't watch Endgame are women!
However, one surprising stat we found was that the richer you are, the less likely you'll see a need to cry during Endgame, with 21.6% of respondents who earned over RM10,000 a month heartless not crying or feeling sad. Compare this with only 8.6% of those who earn RM2,000 and below who felt the same way and you might understand why some studies found rich people lacking in empathy.
2. Rich Malaysians also thanks cinema staff less
Alright we know it sounds as tho we hate rich people but we're just reporting what we found okayy ¯\_(⊙_ʖ⊙)_/¯
From the data we gathered, while those who earned less than RM2,000 a month said thanks to cinema staff 94.2% of the time, when you earn over RM50,000 a month, that percentage drops to just 73.3%! It also probably doesn't help that while only 1% of the lowest earners scolded cinema staff, 20% of the wealthiest group did. Aiyo money not everything okay?
Now we're not sure if you should do this, but the wealthier ones did also answer that they prefer going to the nicer and more expensive cinema halls because they want to uh, do the 'pak tor', with 35.7% of them giving that as the reason for the cinema upgrade, compared to just 3.6% for the lowest earning respondents.
This also correlates with our data showing that the richer you are the more likely you wanna "get comfy" with a date at the movies; 22.6% of those who earned over RM15000 said so, compared to just 6.9% of the lowest earners. In fact, even in last year's Malaysian Movie Survey, rich people admitted to being more 'daring' in the movies too. As for whether or not these guys will buy tickets for GSC's new Aurum Theatre where you can watch movie in A LUXURY RECLINER… well, we see la how 😉
But one thing that does unite both ends of the income spectrum is that everyone loves getting free tickets on their birthday. Yay free stuff!
3. Lower income Malaysians are the biggest popcorn gluttons
Malaysians love to makan, that one is fact dy. And as it turns out, we love our popcorn too!
When it comes to popcorn, everyone loves it, but for those who earn the least, 58.9% of them said that it's an absolute must have during a movie. But it's not all about food la; 52.6% of this same group also said that having a best friend or loved one with them contributes to the whole movie experience, more than any other income level. They might not have much, but at least they have their popcorn and friends right?
Furthermore, the lower earners may wait out a movie premiere more than others (47.7%), with their patience on show again as 78.6% of them will also watch a movie to the end regardless of how bad it is. However, their patience wears thin when they start watching a movie with no subtitle, as 29.7% of them get irked in such a situation. Like wlao pay for ticket dy then cannot understand anything?!? Walk out lo.
4. Men no patience, must watch at premiere, but women can wait
Like we mentioned earlier, more women (67.7%) than men (33.3%) haven't watched Avengers: Endgame. But, Malaysian women are also apparently more patient than men when it comes to a big hyped up movie which might explain that, with 19.4% of men saying that they must watch during or as close to premiere as possible compared to just 8.9% of women.

31.6% of men also said they watch movies again in a different cinema type, while only 19% of women would do the same. 14.8% of men have even admitted to asking a friend to help them buy a movie ticket, only to later conveniently "forget" to pay their friend back (tsktsk).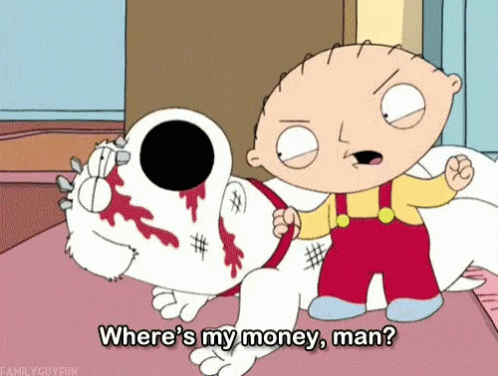 Then there's also the case of more women saying thanks to staff than men at 96.4% to 91.9%. However, 9.3% of men address staff by their name, more than the 5.6% of women who do. And kinda sadly, 5.1% of male respondents said they got rejected by a date during a movie compared to just 2% of women 🙁
5. 50.6% of all Malaysians identify as a fan of comic book stuff
Okay la probably not fair that we asked this right after Avengers: Endgame plus the whole year full of comic book movies, but a whopping 50.6% of yall chose the superhero and comic book genre as your favourite 'geeky' fandom to be part of. In second place tho was fantasy stuff like Harry Potter and Game of Thrones, with 38.2% of respondents admitting to being a fantasy movie fan. What was a big surprise tho was the sudden drop in sci-fi fans; while last year's survey had 50.6% of respondents claiming to be sci-fi fanatics, this year, that figure drops to just 22.4%!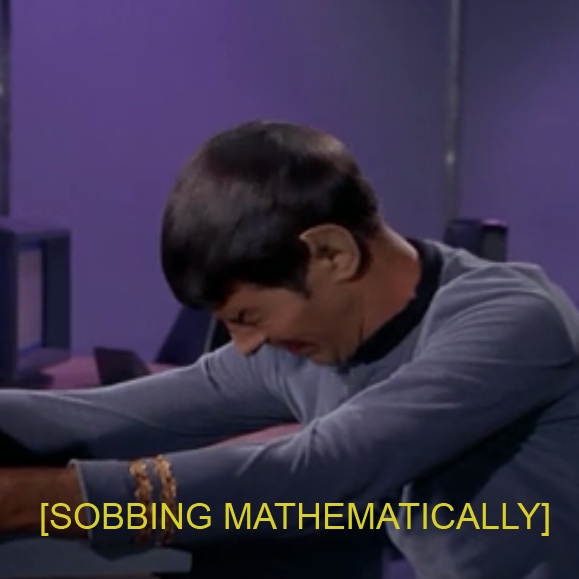 Meanwhile, only 18.8% were a fan of video game adaptations, and after the uproar surrounding the Sonic live action movie, can you blame them?
Interestingly enough, while 60% of comic book movie fans were also into fantasy films, they weren't fans of sci-fi, anime or video game adaptations as only a third of them were also into the other genres. And when it comes to language, roughly three quarters of all language speakers were into superheros on the big screen.
Meanwhile, a third of those below thirty were into anime, but that percentage rapidly drops the older the respondent, with no one above 50 saying that they're a fan of it. Another oddity was that Indian language speakers have the least anime fans among them at just 13%.
The data again becomes fascinating when we compare the fandoms of men and women; while more men are fans of comic book movies, sci-fi, anime and video game adaptations, when it comes to fantasy, women prevail with 61% of women admitting to being fantasy nerds compared to just half of the men who responded.
6. 3 out of 4 Malay speakers smuggle food into cinemas, regardless of the smell!
Now a lot of yall naughty fellas admitted to smuggling food into cinema halls, but the one that takes the cake (pun intended) are Malay speakers, with 75.3% of yall doing so! Among the highlights of stuff you guys have smuggled in before include oden and… ayam golek?! Altho one of you guys did get suspicious laa….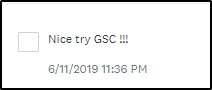 Of course, for some of us, having some weird food smell in the cinema can be a bit annoying. It's here that we see Chinese speakers being the most tolerant, with 30% of them saying that they will never tell someone off in the cinema. That's a whole 10% more than the English speakers, of which two thirds of them will voice out if someone's kicking their chair. Older folks also seem to report inappropriate behaviour to the staff more, with the 24.6% of the 50 and above crowd doing so. Parents ma, what to do.
We also had one guy say that they stabbed someone cause they kept farting so uh….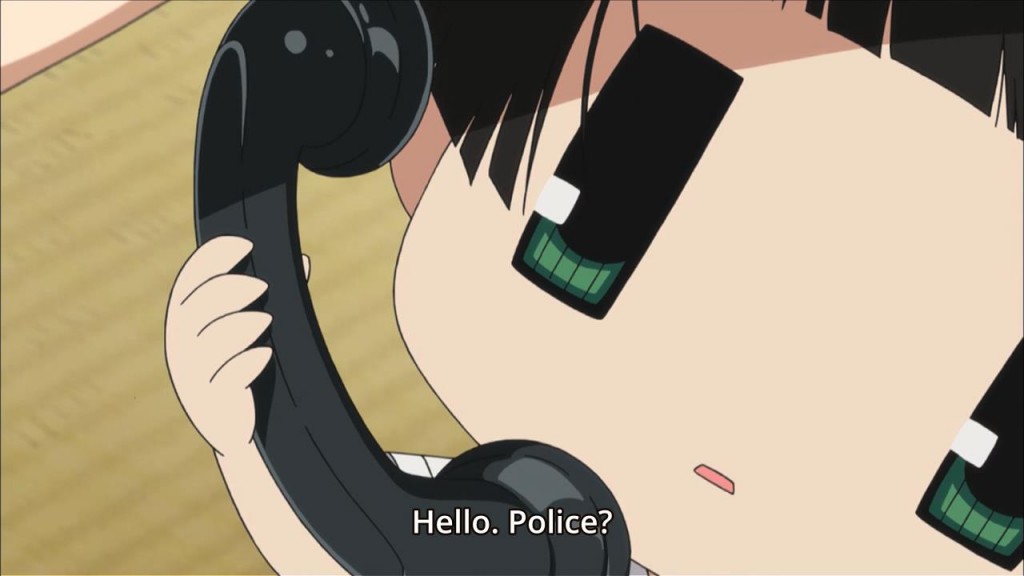 But hey, if you guys do want to start eating all the fancy meals, GSC's new Aurum Theatre even has a full on food and dining experience thanks to their new contemporary dining options, so if you want you can eat in a luxury recliner with a movie on somemore wlao eh. Oh – and remember to say thanks when you get your food ya #hospitality
7. 1 out of 10 teens bring their own straw to the movies
You've probably heard of the strawless/metal straw movement that's been trending on social media for awhile now. Being an internet trend, you may associate it with mostly millennials and youngins, and you'd be kinda right!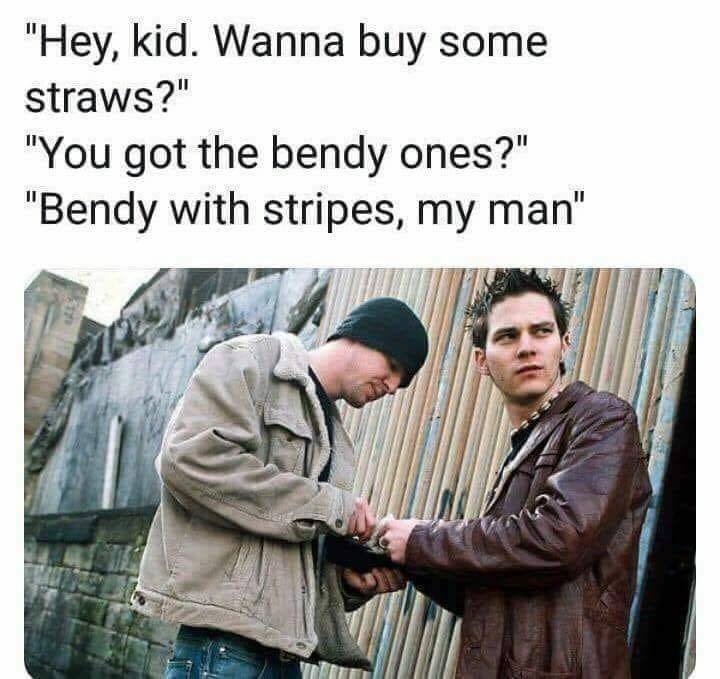 As it turns out, those below 20 are leading the strawless charge, with 10.3% of these kids saying that they bring their own beverage transferring system to the movies. Ah but the older Malaysians are pretty eco-friendly too you know? 15.2% of those aged 50 to 59 reported bringing their own tupperwares and tumblers to the movies (altho whether that's for tapaoing popcorn or not we dunno la); 53.4% of respondents who are 40 and above also take their trash with them after the movie.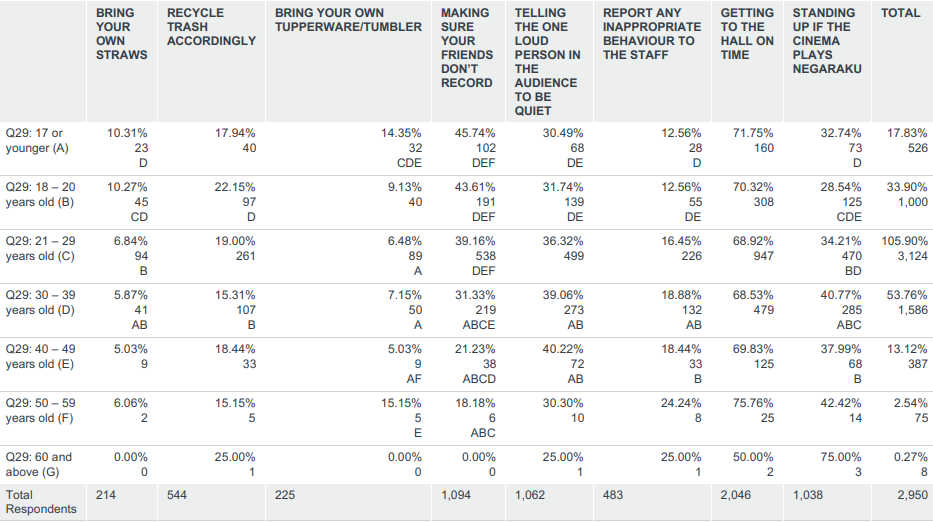 In fact, if you want to enjoy a movie while going green you can too with GSC! They've already placed recycling bins in their Klang Valley cinemas for your plastic bottles and paper popcorn boxes after you've watched a movie. Plus, they even sell recyclable tote bags if you wanna go that extra mile!
8. In the future, Malaysians want to control cinemas like they control their TV at home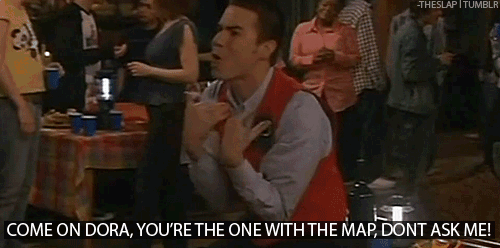 Just about everyone wants to be Adam Sandler in that movie Click, where he has a universal remote that can stop time, rewind, fast forward and even give him subtitles in real time.
While that might be a bit far-fetched, more than half of Malaysians (55%) chose the slightly more possible option of wanting to be able to choose the time the movie will be played. In fact, 70% of high school kids chose that option – maybe it's all that teenage angst and desire to grow up faster heh.
A lot of y'all also want the cinemas of the future to let you choose the movie being played itself, with 43% of respondents perhaps wanting some weird mini-election the next time you go to the movies. And if you really really want to choose your own movie while watching in a luxury recliner somemore, do be sure to keep tabs on GSC's new Aurum Theatre at Mid Valley/Gardens!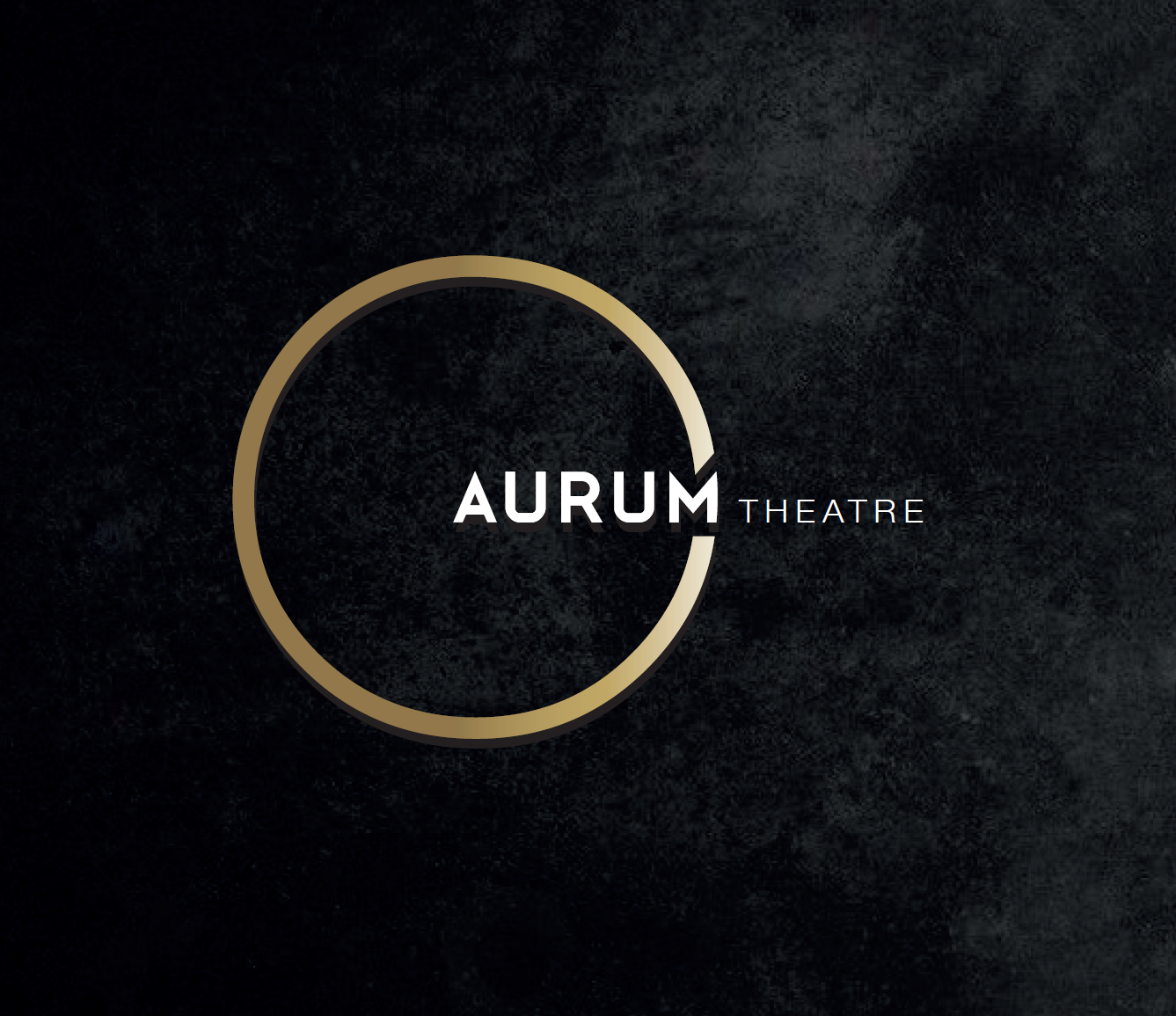 A bit unsurprising tho is that the younger you are the more you spend time in places like the arcade, cybercafe and VR centers when not in the cinema. But GSC did just recently announce that they're partnering with VAR Live to bring virtual reality into Malaysian cinemas, so if you're into that sort of thing, be on the lookout!
While not many spend their time in playpens when not watching movie, 18% of 30 to 39 year olds do, altho it's probably with their kids la. Maybe if yall tweet them or FB message them enough, GSC might even add some of these features and hangout spots at future GSC cinemas!
"Innovation is the lifeblood of Golden Screen Cinemas and we are committed to pioneering new technology and advancements that reinvent the way our customers enjoy the magic of the movies.

As a leading cinema exhibitor, we are constantly seeking ways to provide our customers great value through our range of value promotions, F&B offerings, and the latest cinema tech," –  Ms. Koh Mei Lee, CEO of GSC, during the launch of Onyx
We wonder what cinemas will look like in 10 years
It feels like cinema technology is getting really advanced these days. We've been watching normal cinema for decades then suddenly out of nowhere got 3D, 3DX, IMAX, and all the other acronyms you can think of. But despite all the evolution in the cinema experience, some things just never change: we still love popcorn, we still love a good movie on the big screen and we still love enjoying a flick with some of our favourite people.
And indeed, throughout the years of joy watching a movie at the cinema, GSC has been with Malaysians for over three decades now providing the silver screen and a seat for everyone of every background. And that doesn't mean that they're stuck in the past tho – far from it in fact, as they've brought plenty of cool new stuff to the cinema experience, such as the Onyx LED cinema screen, the fancy bougie Aurum Theatre, the hyper realistic 4DX cinema as well as the panoramic, 270-degree ScreenX cinema.
Now here's the part where the post-credits scene comes in like last year's article but uh… we're working on it.
.
.
.