So the whole world is searching for a possible cure to Covid-19. On one hand, there are over 90 countries like Thailand, South Africa and Malaysia testing different drugs or a combination drugs and comparing the effectiveness to treat Covid-19. This is called the Solidarity Test under the World Health Organisation (WHO) and you can check an article about it here. The drugs involved are:
remdesivir, an experimental antiviral compound
chloroquine and hydroxychloroquine, both malaria medications
lopinavir and ritonavir, a combo used for HIV treatments
the lopinavir and ritonavir combo from above, plus an immune system messenger called interferon-beta for more oomph
But, on the other hand, there's the US President, Donald Trump with his 'miracle' drug aka the Hydroxychloroquine (we'll be using the term HCQ in the article to refer to this drug). HCQ is an antimalarial drug which is also used for rheumatoid diseases like arthritis and lupus (yes, this writer takes this medicine too for this purpose). 
And ever since Trump made the claim that HCQ is the drug that can treat Covid-19 patients, hospitals in the US have been panic-buying the medication to treat their patients. Meanwhile, countries that use HCQ to treat Covid-19 patients, especially Malaysia, find it hard to get supplies when India, the main producer of the medication, decided to ban exports of HCQ due to Trump's claims (we'll get to this in a bit).
It all started when…
French researchers found a drug that allegedly has 100% cure rate against Covid-19
In early March when Covid-19 was beginning to spread across the world, a group of scientists in Marseille, France launched a study to find out if HCQ can really be the cure for Covid-19. It was a small scientific study involving 42 patients from two hospitals; one in Marseille and the other in the southern parts of France. 
While most scientific studies like this rarely get the attention of the media or the president, this one did even before it got published. And that's thanks to Gregory Rirano, a lawyer who was falsely described as an adviser at the Stanford University School of Medicine, who claimed that the results showed a "100% cure rate against the coronavirus" on Fox News. Since then, HCQ has been hailed and promoted as the cure for Covid-19 not only by Trump but even people as famous as Elon Musk! 
Maybe worth considering chloroquine for C19 https://t.co/LEYob7Jofr

— Elon Musk (@elonmusk) March 16, 2020
Except that it's still not proven to be the cure for the virus. In fact, when the study was first published in the International Journal of Antimicrobial Agents (IJAA), the International Society of Antimicrobial Chemotherapy, the publisher of IJAA, clarified that the study was not at par to their standards.
"(The Society) believes the article does not meet the Society's expected standard, especially relating to the lack of better explanations of the inclusion criteria and the triage of patients to ensure patient safety." – The International Society of Antimicrobial Chemotherapy to Guardian.
Apparently, there were several shortcomings in the way the study was conducted especially in how the researchers chose to measure and report their findings. Out of the 42 patients who were involved in this study, only 36 of them recovered and out of these patients, those who received HCQ showed faster recovery compared to others. The remaining patients either had poor clinical results – three were admitted to the ICU and one died – or stopped taking the medication due to nausea. 
However, the researchers chose not to include this finding in the topline results of the study, which explains why Gregory could make the aforementioned claim on Fox News. 
Since then, researchers around the world have been looking into this medication to find out if it really is the cure to Covid-19. While some studies show that it is a potential treatment against the virus, most studies pointed out that it doesn't really increase the rate of recovery in Covid-19 patients.
Heck, some studies found that it can cause other medical complications such as heart or liver problems. This is why you may still see people debating about the usage of this medication online, some even citing Malaysia's recovery rate to back up their argument about the usage of HCQ. And, yes, Malaysia did use HCQ, among other drugs, to treat Covid-19 patients but there is no evidence that the medication was the reason for the recovery rate of patients in Malaysia.
Despite recent studies showing that HCQ has no effect on the recovery rate of Covid-19 patients, the medication is still in demand. In the US, hospitals have been hoarding the medication for Covid-19 patients. Meanwhile, around the world, countries have been looking at India, the main producer of HCQ, for supply.
However, India banned the export of the medication right after Trump made his miracle drug claim to ensure it has enough supply for its own people. It was only after Trump's threat to retaliate against India – a close trade and security ally of the US – that the country reversed its ban. In fact…
Malaysia urged India and Bangladesh to lift export ban on the drug for… research purposes
When India placed a restriction on its export of HCQ to other countries, it had only made an exception on humanitarian grounds or for countries who had made their advance payment in full. But when this restriction was lifted, India decided to supply HCQ to countries based on two categories – humanitarian aid and commercial supply. 
So far, India has sent supply of this medication in two stages, yet countries like Malaysia and Turkey weren't included in both stages. Well, that may have something to do with how both countries have criticised India for its policies including Kashmir and its Citizenship act.
Just in case you forgot what happened, the previous Prime Minister, Tun Mahathir Mohammad in his United Nation (UN) speech sometime in 2019, mentioned about the India-Pakistan crisis to back up his claims on how world leaders don't take the UN seriously. This has sparked outrage among Indian nationals especially on Twitter (cos the speech was somehow tweeted by Mahathir's account) with the #BoycottMalaysia. In fact, India has considered restricting the import of palm oil from Malaysia but that didn't take place afterwards.
In addition, Mahathir had even criticised India for amending its citizenship law that he deemed as discriminatory against Muslims in India. This has again sparked outrage and India has again imposed curbs to the import of palm oil, which eventually led to Mahathir softened his criticism against the law.
But the ties between Malaysia and India has reportedly relaxed since Tan Sri Muhyiddin Yassin became the Prime Minister. Malaysia has recently requested India for 1 million tablets of HCQ but our country was only given 89,100 tablets.
"On 14 April, India has given permission for Malaysia to import 89,100 tablets. We will try to get more hydroxychloroquine tablets from India, which is also subject to stock availability." – Deputy Foreign Minister Kamarudin Jaffar to Reuters.
This may also be why the govt has sought Bangladesh for HCQ supply although the country is completely dependent on India for the supply of medication. It was reported that the Foreign Minister, Dato Seri Hishamuddin Tun Hussein has even urged Bangladesh to lift export ban on HCQ tablets to Malaysia for research purposes (no, really) although there were reports stating that the Bangladesh govt didn't even impose such ban.
Oddly enough, although the Bangladesh Directorate of Health Services has allowed production of HCQ in its country, it was not supposed to be sold in a large scale.
"The drugs will be produced as per requirement and will be distributed, if needed, to different hospitals."- Bangaldesh's Major General Mahbubur Rahman to newsnextbd.com
However, since we can't find any local news regarding Malaysia urging Bangladesh to supply HCQ to our country at the moment, let's just take this with a pinch of garam.
But HCQ supplies may not be a major issue in Malaysia (or the US) anymore because…
Malaysia is trying a new drug to treat Covid-19 patients
As we mentioned earlier, recent studies have shown that HCQ has no medical benefit that help Covid-19 patients to recover faster or cure them at all. In fact, a man in Arizona has died and his wife is in a critical situation after they took Trump's advise to just "take it".
So all those hype about Trump's miracle drug is pretty much…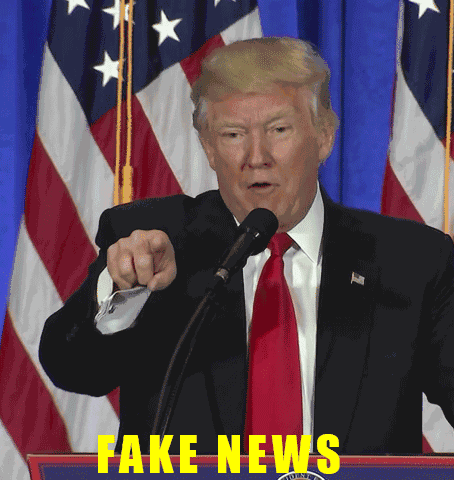 … and Trump has since stopped hyping HCQ as a miracle drug.
Although we mentioned that Malaysia has been using and requesting for HCQ supplies, a recent news report stated that, at the time of writing, the Health Ministry is currently trying out another drug called remdesivir to treat Covid-19 patients. However, according to the Director-General, Datuk Noor Hisham Abdullah, the ministry is still monitoring the efficacy of the medication and that it's still too early to say anything about it.
"What is certain is that we do not have any issues with the drug, nor others. In terms of stock, we have a sufficient amount to treat patients." – Noor Hisham as quoted by The Edge Markets.
This may also be why our country has joined WHO-led Solidarity Trial, which we've mentioned in the intro. And in this trial, the ministry would be testing remdesivir on five groups of patients.
"However, we may not include patients who test positive but do not have symptoms (first group), only those with symptoms (second group). The third group could involve those with inflammation but do not need oxygen aid. The fourth are those with inflammation and need oxygen and lastly, those who come in late for treatment and require breathing aid." – Noor Hisham to The Star.
As of now, the only thing we could do is to wait for the results of this trial to find out which drug is safe and efficient to be used to treat Covid-19 patients.