We all know that funky things happen at TREC KL (which is where Zouk is as well), but earlier this month, something quite different was happening. First we saw a short line of people going into two white booths.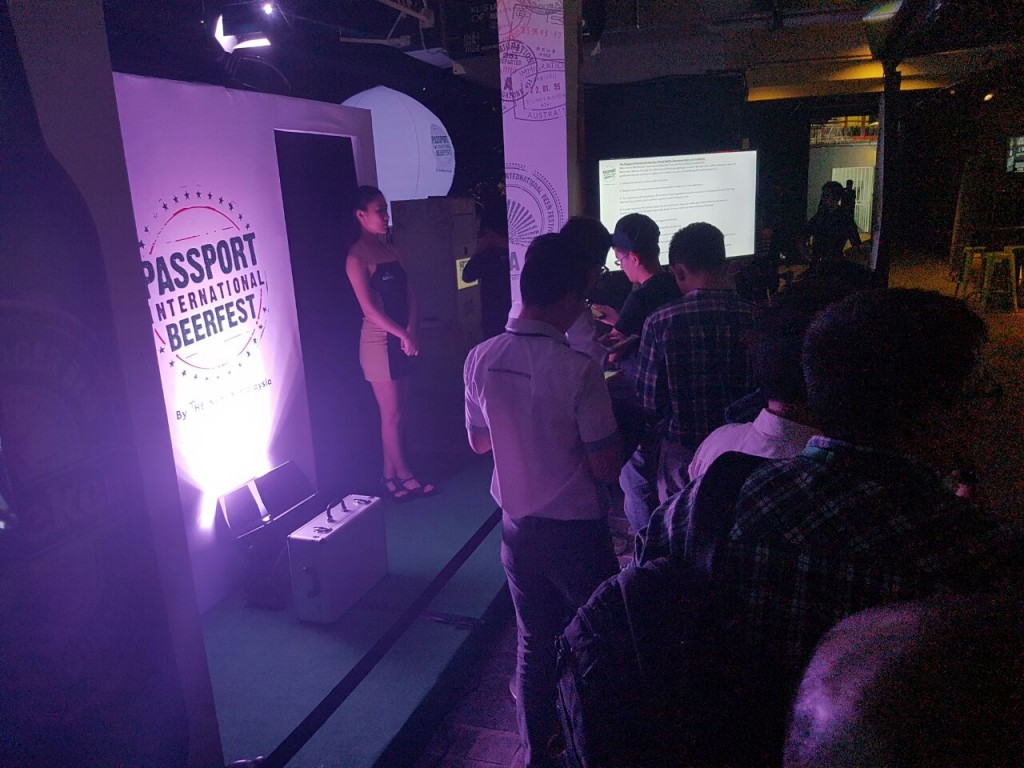 Once we made it past the queue, we were ushered into one of the two rooms, and asked to sit down on a comfy chair, with a small fan, and a table with some really weird 'devices'. Two arguably rough-looking guys came to fit a VR headset us (much faster if you botak, like our willing subject here ;)), put head phones on us to really block out the boom-boom music outside, and then, just before the 'ride' started, they whispered something quite cryptic.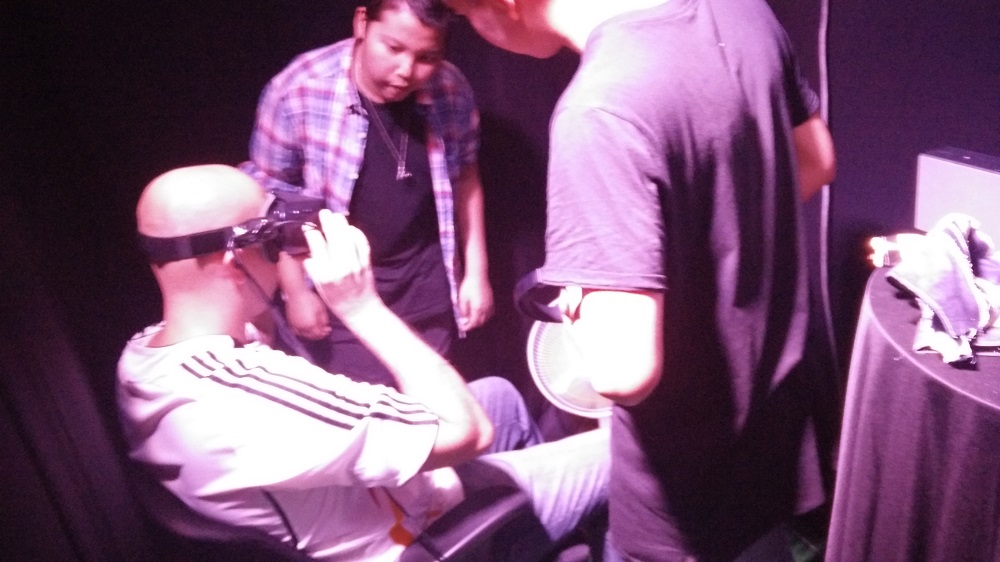 "It's much better if your hands follow what you see inside" – VR guys
Yikes.
So what's this VR buzz all about!?
For the whole month of October, Heineken Malaysia is holding their Passport International Beerfest! Launched in TREC KL, they're celebrating the beers and ciders from each region – Asia (Tiger, Tiger White and the lemon-flavoured Tiger Radler), Netherlands (Heineken), Germany (Paulaner), England (Strongbow), Ireland (Guinness, Strongbow and Kilkenny) and Japan (Kirin).
A big part of this celebration are 6 wicked commemorative mugs from those specially selected regions, that you can get at various participating outlets on certain dates… and people on social media are going nuts over them…
And of course… the VR experience (which will be made available at various outlets until early November 2016). The 360-interactive experience was done by the guys at KIX, who have previously teleported Malaysians to NY, and helped people at Publika walk on water! Click on the image below to watch the teaser trailer!
The video lasts about 5 minutes, and it's a trippy ride that has you as a sort've international er… beer spy? But the visuals are pretty awesome and let's just say that watching it on your laptop doesn't even come close to the actual immersive VR experience.
So if you're looking for something beyond just popping into the usual neighborhood pub for a drink, check out this list of locations to experience the Passport International Beerfest instead. With those sweet mugs and VR experience, you'll be totally transported to somewhere else… while you're still sitting at the usual neighborhood pub for a drink.