Each year on St. Patrick's Day, thousands of Malaysians dress up in green, put on funny hats, gather in pubs across the country, and drink lots 'n' lots of Guinness. And this March 17th 2015 isn't gonna be any different. It's such a big deal here that even places like Changkat and TTDI won't have places to park.
In fact, it seems more people celebrate St Patrick's Day than some of the lesser known public holidays. Ever have this conversation?
"Eh Monday off wei"
"IS IT!? What's the occasion?"
"<not so well-known public holiday>"
"Oh… erm. Whatevs dude! WOOHOOO! Drinks on Sunday night!"
So the question we came to ask is… should we make St Patrick's Day a Malaysian public holiday?
Well let's start with a history lesson you probably won't read. So we researched this St. Patrick dude, who did lots of brave and virtuous things back in the 5th century. In fact, he's as much a figurehead for Ireland as the leaf he always carries. The shamrock (or what the Irish used to refer to long-windedly as the Three Leave'd Grass) was St. Pat's calling card, and there's nary a picture of him without one.
St. Patrick's Day signified the ending of a sorta fast, after which the Irish people would then participate in what they call The Drowning of the Shamrock, which means pretty much what you think it means. Long story short, it's a day to drink, be merry and drown three leave'd grass.
But why would that be relevant to Malaysians? Well let's take a look.
1. St Patrick seems quite popular among Malaysians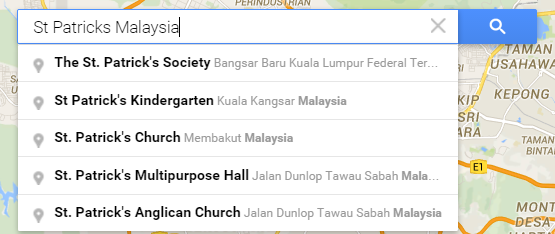 Now some of you might be thinking "C'mon, how many St. Patricks can there be in Malaysia?" Well we were skeptical ourselves. We started by looking for churches with the name 'St. Patrick' with them and we found two. A Church of St. Patrick in Kuala Kangsar and a St. Patrick's Anglican Church in Sabah.
No big deal? How about at least 8 schools that go by the name St. Patrick in Malaysia, both primary and secondary (all of them are in East Malaysia but hey, East Malaysia is Malaysia too). That is quite a number of schools whose kids hear the name St. Patrick every time they gather for their morning assembly. Even got a kindergartden yo.
And you know what, having a St. Patrick holiday would probably get them to love their school even more! Hooray for school spirit!
2. We have our own version of a Leprechaun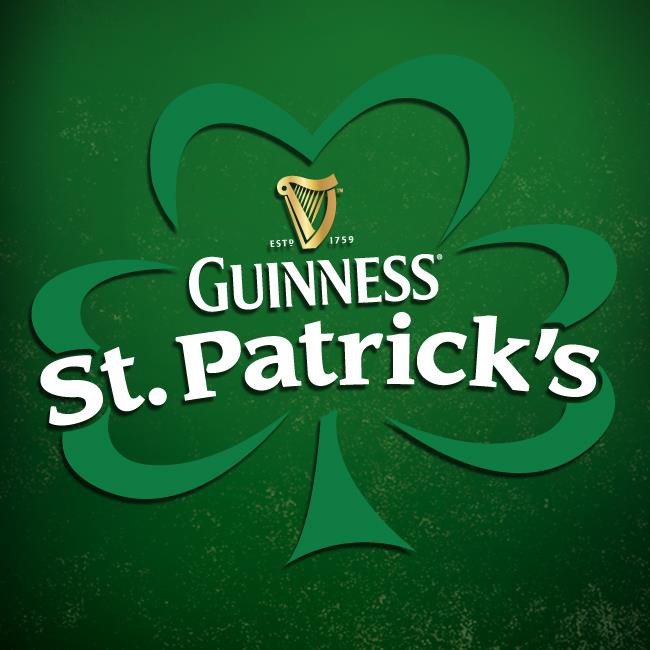 Ireland's national fairy  bears bizarre similarities to one of our own mythical creatures – the Toyol.
They're both short.
They're both green
They both are known to be mischievious and ill-tempered
They both need to be trapped, after which they both grant wishes.
One key difference tho. Once caught, a Leprechaun will grant you 3 wishes in exchange for its release. In the case of the Toyol tho, here's what Wiki had to say.
"What happens at the end of the "contract" is not very clear…. This seems to suggest that once you obtain a toyol, not only are you stuck with it for the rest of your life, but all your descendants will also be condemned to own it."  – Wikipedia on Toyols
Lesson learnt – Asian tend to be more clingy.
3. One Malaysian did strike gold in the end of a rainbow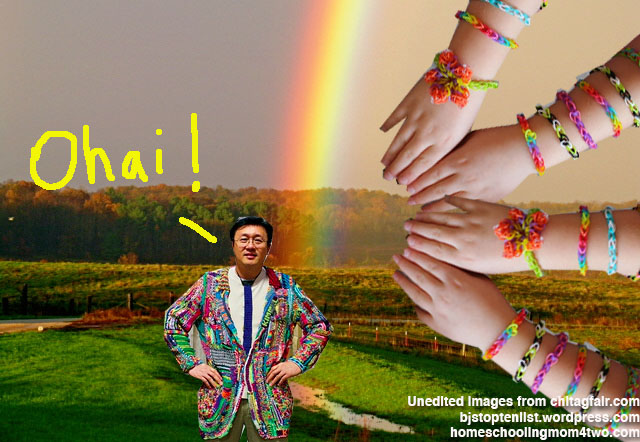 … with Rainbow Loom bands, that is. If you hadn't known, the guy responsible for all the kids running around with colourful rubber band bracelets, watches, hairbands and even jackets is none other than Ng Cheong Choon (Leprechoon?).
Mr Ng and his family moved to the US in 1991. During the Asian Financial Crisis, this lucky bugger was in the States where the economy was booming. He quickly found a job in the motor industry where he became a crash-test engineer for Nissan. Then, to impress his two little girls, he began making rubber band bracelets (macam our old school rubber band skipping ropes) with methods 'engineered' to suit his hands which were now too big to play with rubber bands.
The bracelets he crafted were pretty, colourful and super fun to make, making him a sensation in the neighbourhood.
His kids planted the idea of making a business out of it, which he then tried but was turned down by several retailers. One company picked it up tho, and in no time he found himself getting more and more orders so much so they had to look for help to pack 'em bands.
He started out with slow sales, almost nothing.
By December 2012, his monthly sales reached USD200,000. A year later, his sales volume went up to USD40 million. A year later, USD130million.
USD$130 FRICKIN' MILLION, UOLS!!!!! Sounds like a pretty frickin big pot. 
4. We have more Irish pubs than any other type of pubs!
For some reason, Irish pubs serving good ol' Irish stout have always been a thing here in Malaysia.
Irish bars have been in Malaysia for over a decade, and more of em seem to be springing up across the country. Healy Mac, Finnegan's, Malones, Delaney, Murphy's, Clover's, O'Reilly's, Foley's, Shamrock, Debbie's Place, Mulligan's… From KL to Langkawi, Johor to Kota Kinabalu, them Irish pubs are everywhere, attracting locals and angmohs (Irish or not we dunno) alike.
Which is probably why……
4. TWO of our most successful Miss Malaysia's are part-Irish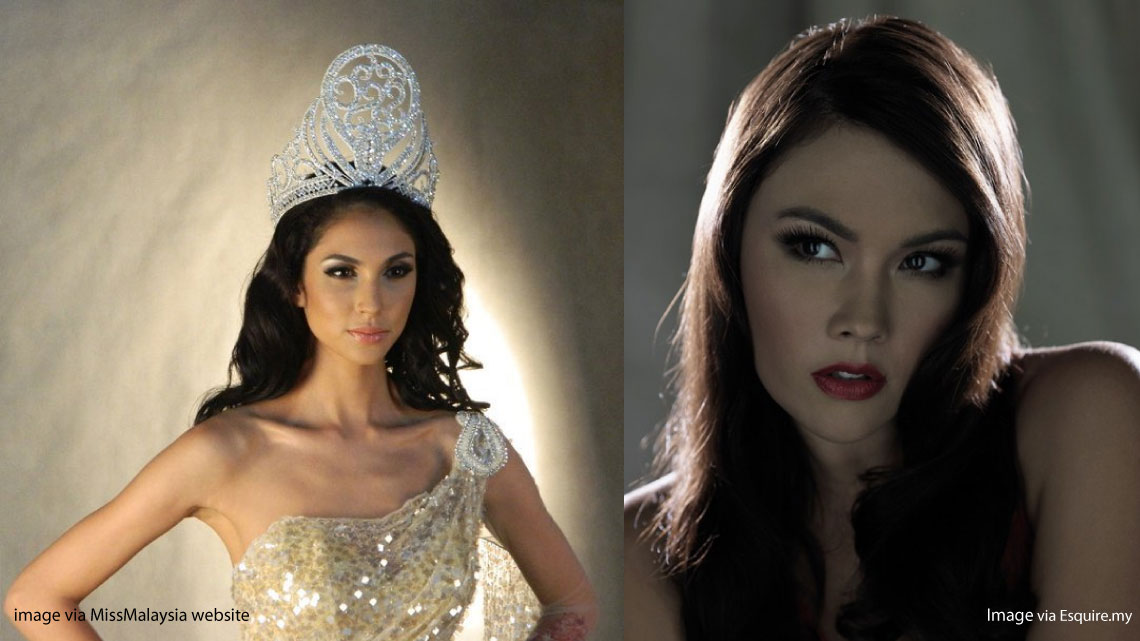 You know how they say, if Malaysian girl add some angmoh, kids sure damn hot right? The Angmoh dad don't even have to be so hot – a few pints of Guinness and the fler will be Colin Farrell :). Well, be thankful for good stout cos they resulted in not one, but THREE Miss Malaysias, Sarimah Ibrahim and Deborah Henry (who won twice. HAH… thought our math fail again eh?).
And it's not just *fans self* smouldering good looks either, but the personalities, brains and ambition to go with 'em. Sarimah has been a regular on Malaysian TV – from sweet Disney Channel host to vivacious MTV host – for almost TWO DECADES (yes, she's not as young as she looks in that Esquire shoot shown above).
Deborah Henry on the other hand is like super over-achiever giler, winning Miss Malaysia World in 2007. She then didn't just act as a spokesperson for an NGO, but started her OWN to help Somalian children in 2008 called the Fugee School (so cool the name). This resulted in Forbes honouring her amongst their 48 Heroes of Philanthropy . Still tak puas, she went on to win again in Miss Malaysia Universe 2011, the only person as far as we can tell to have done it.
Wahlau. Eh kasi chan la orang Ireland.
6. Malaysians have been drinking stout since 1965!
In August 1965, the first commercial brew of the Guinness Malaysian Brewery (the one in Sungei Way) was successfully completed, six weeks ahead of schedule some more. Today, it's one of only FIVE Guinness-owned breweries in the world! In fact, Guinness is so engrained in Malaysian culture that a bottle of Guinness is traditionally put as an offering to Tamil Gods.
Well, even if it isn't a public holiday…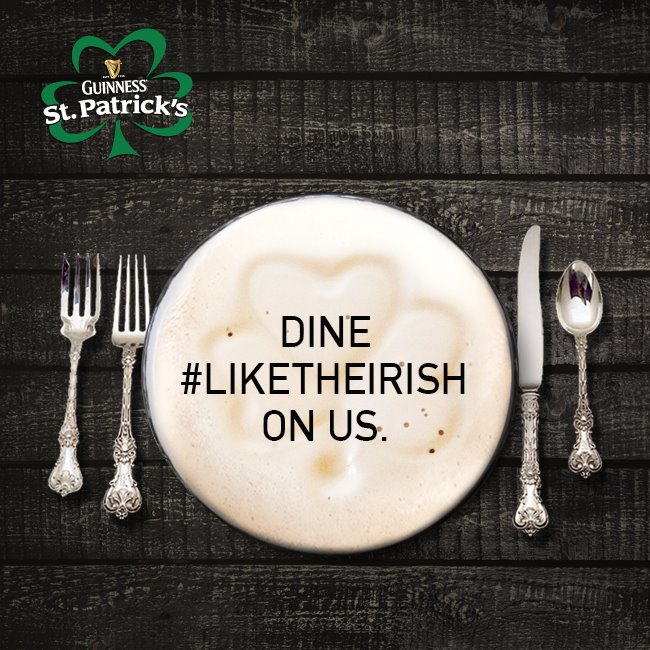 …Guinness wants to celebrate with all Malaysians this St. Patrick's Day for making them as engrained in Malaysian culture as any public holiday 🙂
The good boys and girls at Guinness Malaysia want to make you Malaysians feel as Irish as possible, with FREE helpings of Guinness Stout and Irish food for creative submissions to the weekly contests below:-
For more info (and to make CILISOS look awesome to our clients), LIKE their Facebook page too!
Of course, there'll be lots of yummy stout to be had at your favourite pubs this March 17th –  holiday, or no holiday, 7 days a week, 365 days a year, and for many, many years to come.
And who knows, you might create the next Miss Malaysia 😉